Connect with the Library:
Make, Learn, Fix!
Whe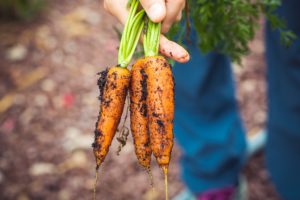 ther you're looking to plant your very first garden or if you want to grow your gardener prowess, UMaine Cooperative Extension's Home Horticulture team has several amazing free resources for gardeners. They're offering virtual programming including Garden Chats, Gardening for Wildlife series, and Victory Garden for ME. They'll also be holding Virtual Office Hours where gardening experts will be available to answer your questions!
F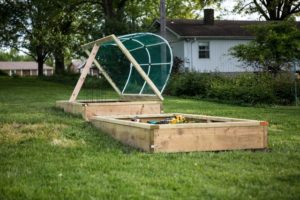 armers, landscape architects, and biotechnologists can find information in this collection of nearly 50 journals focused specifically on key issues in gardening, landscaping, and other areas of horticulture.  Look no further for step-by-step instructions on how to build a raised bed, grub control tactics, or how-to map out your summer bulbs.
Parlez-vous Français? Do you wa

nt learn? Or maybe you want to learn Arabic, Spanish, Japanese, Portuguese, German, Mandarin Chinese, Italian, Russian, Swahili or one of the other 33 languages that Mango has to offer!  If so, check out Mango Languages, a fun, fast online system to learn a language. Mango is a practical, interactive program, focused on conversation skills, so you'll start speaking after just one lesson.
Lights. Camera. Language.


Try this new Mango product — the first and only language and culture learning system that teaches through feature films now available from Portland Public Library.
Use Mango on a computer or download the iPhone or Android app. Set up your free account with your email address, library barcode, and a password.
Mi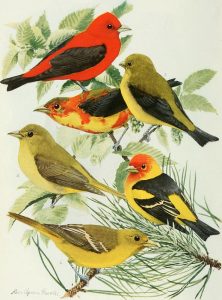 gration season is here! You've likely noticed the increase of chirping on your daily constitutional as our feathered friends are returning to Maine for spring, or stopping in on their journey north.
Birds of the World is a powerful research database that brings together deep, scholarly content from four celebrated works of ornithology with millions of bird observations from eBird and multimedia from the Macaulay Library into a single platform where biologists and birders can explore comprehensive life history information on birds. Use it to ID the warbler, swallow, or hawk that you saw on your walk by signing in with your library card. Every bird has a story. Discover them all with Birds of the World.
Small Engine Repair Reference Center has repair information for lawnmowers, water craft, ATVs, motorcycles, tractors, snowmobiles and more. Whether you're working on a tune up or an overhaul on your Sea-doo, Ski-doo, Mercury, Guppy, or John Deere, the Small Engine Repair Reference center has you covered.
This a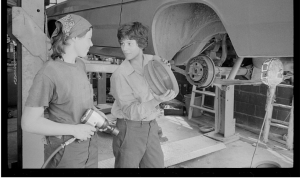 uto repair database provides step-by-step instructions, pictures, and diagrams to help with vehicle maintenance and repair. Try the Vehicle Selector to select the year, make and model of your car. Then find further information like repair, maintenance, and bulletins/recalls.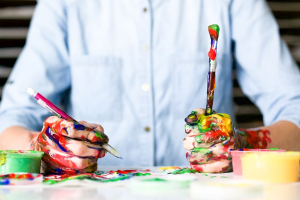 If engines aren't your thing, but you're hankering for a project (between working from home and homework facilitation), look no further than Gale's Home Improvement database. This resource is available via The Digital Maine Library and includes more than 4.5 million articles from more than 200 home improvement-focused titles, covering topics including architectural techniques, tool and material selection, zoning requirements, and others. Don't let the title fool you, it's more than a giant DIY clearinghouse.  A search for, "painting" yields lots of instructional and theoretical articles for your inner artist in addition to tips for successful interior painting projects.
Perhaps it's time to master a baked Alaska or finally attempt bread baking at home. Gale's Culinary Arts database has more than five million articles from more than 250 major cooking and nutrition magazines, as well as book reference content from Delmar such as About Wine, Introduction to Catering, Advanced Bread and Pastry, and Eat Fit Be Fit.