Connect with the Library:
Knitting Groups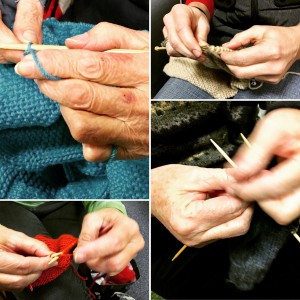 The Riverton Adult Knitting Group gets together every Thursday night from 6:30-7:30pm. The Burbank Knitting Group meets on the second Saturday of every month, from 10:30am-12:00pm. Our knitting groups are made up of members who enjoy socializing and sharing projects, patterns, and ideas. The groups are always open to new members, so please join us!
Portland Public Library has a very well-developed knitting section offering inspiration readily at hand. Our staff has curated a list of favorites here.
Upcoming Events:
Recent Posts:
Riverton Knits!
December 15, 2016 - The Riverton Knitting Group meets Thursday's from 6:30-7:30pm at the Riverton Branch Library.
more
»