Connect with the Library:
PPL: Highlighted Children's eResources
Free & Amazing Online Resources for Kids and Families
Compiled by the Youth Services Staff of
P
ortland Public Library
.

Check back later for more!
Many resources are already available on our website or accessible with your library card including digital books and audiobooks through cloudLibrary, language learning, and more. No card or card not working? Please email Lending to get a temporary digital card to use during this time. 
Montgomery the Moose has some fun ideas for you!
Start with our cool collection of resources from TumbleBooks! These databases offer hundreds of interactive books that read to your child.

Follow up with quizzes after reading! Access TumbleBooks or TumbleMath through our website to enjoy these resources. If you prefer to just listen, check out AudioBookCloud, which has free audiobooks for all ages of readers (and listeners!)
Missing Our Staff?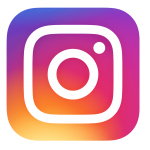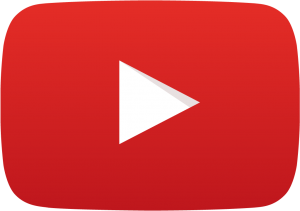 If you're missing our staff as much as we're missing you, check out our new e-programming! We have Music&Storytelling, Read Alouds, and Learn with PPL all over on our YouTube channel, plus a new Instagram account so we can share everything we're up to. We're happy to stay in touch with you while we have to be far away, so come follow us, leave comments, and even send us an email.
Resource Key:
*Active/Mindful
*Creative
*Learning
*Songs/Entertainment
*Stories
*Virtual Visits
*Other/Multiple
---
Younger Kids

Lunchtime Doodles with Mo Willems (Intro video)–Mo Willems chatting and drawing in his studio. *
Save With Stories – Instagram account started by Jennifer Garner and Amy Adams featuring celebrities reading stories. Partnering with the Save the Children and No Child Hungry charities. *
Storytime Online – Website featuring videos and activities guides of SAG/AFTRA actors reading stories along with produced illustrations. *
PBS Kids – Videos, games, and activities with social and educational themes. *
BrainPOP Jr. — Educational videos on many topics (free account for families now available). *
Storytime Songs — A list of themed youtube playlists filled with nursery rhymes and songs, many of which our staff sing at our usual programs. *
---
Older Kids

Bon Appétit's YouTube Channel—Recommended by the New York Times as a channel that older kids and adults can watch together. *
Wild and Free Art Lessons – YouTube channel posting a new art lesson every day. *
Skillshare – Links directly to a free page of lessons, older kids and adults can search for topics they are interested in. *
BrainPOP – Educational videos and quizzes on many topics (free account for families now available). *
90 Second Newbery Films — A contest run each year, challenging kids to create a short film summarizing an entire Newbery winner or honor book. Watch some or make your own! *
---
All Ages

Scholastic Learn at Home – Stories and activities that support learning for up to four weeks. *
Read, Wonder, Learn – Kate Messner collecting videos of authors and illustrators learning resources. *
Calm App Free Resources – A free selection of guided meditation, sleep stories, and other calming audio for various ages. *
Cosmic Kids Yoga — A YouTube channel with dozens of kid-friendly yoga routines, many themed around popular characters or other topics kids love. *
GoNoodle — A site that provides videos for kids to follow along dancing or doing simple exercises. *
Audible — Amazon has opened a selection of their audiobook service to kids and families to listen to for free. Also available in French, Spanish, German, Italian, and Chinese. *
Crash Course Kids — Videos that give science explanations geared towards kids. All kinds of topics covered. *
ADBO Educational books — PK-8th grade and 5th-12th grade books available free online. *
Museum Tours – Google has partnered with museums around the world for virtual tours. *
National Parks – Yosemite and Yellowstone are both offering virtual tours. *
Zoo and Aquarium Live Cams – A number of zoos and aquariums are offering live cam feeds to various animals. San Diego Zoo, Georgia Aquarium, Monterey Bay Aquarium, Smithsonian National Zoo, Houston Zoo. *
NASA — Check out learning activities, high-definition pictures, and much more at NASA's website. *
---
Local Resources

Portland Kids Calendar – Providing advice and resources for at-home activities or safe things to do around Portland with kids. Specifically of interest may be PKC's distance learning resource page. *
Mayo Street Arts — This local organization is hosting a number of programs online including a Toy Theater Festival. Check their website periodically for more programs! *
Portland Ovations — With their Arts Integration at Home activities, Portland Ovations has suggestions for low-tech activities rooted in arts and educations. *
Children's Museum and Theatre of Maine — Although the building is currently closed, the Museum is still holding lots of programming online!*
---
Mental Health and Difficult Conversations
We know that this can be a hard time for all families. It can be scary to know what to believe and difficult or unsettling to explain to children. The following resources can help in this difficult time.
BrainPOP — While a general resource above, this links specifically to BrainPOP's explanation of what a coronavirus is and why it's been in the news lately. As with any media about difficult topics, you may want to check this out before you show your child to see if it's right for your family.
Time to Come In, Bear — This video of a story about social distancing is a great jumping-off point for talking to younger kids about what is happening and why and explaining that your family is not alone in this time.
A Comic Explaining Coronavirus — This short comic is based on an interview conducted by NPR education reporter Cory Turner and comes in a printable format, as well as both Chinese and Spanish.
Coronavirus: A Book for Children — This free downloadable book from Candlewick Press explains the virus and many of the changes that young children are experiencing in a way they can understand.
Harvard Health Publishing — This article from the Harvard Health Blog goes over steps for talking to kids about coronavirus, potential answers for questions they might have, and tips for monitoring and managing kids' fears at this time.
Fred Rogers Center Recommendations — This document produced by the Fred Rogers Center gives ideas for talking with and caring for children in this difficult time. Many specific suggestions for learning with and caring for children, as well as links to other resources, make this a great resource to return to over and over.
Mr. Rogers and Talking to Kids — This article from The Atlantic details how Fred Rogers would take care to ensure every word of his show was friendly and helpful to the children listening. At the end, there are suggestions for ways to monitor and edit your own words. It might be difficult to follow every step during every interaction with your children, but simply keeping these steps in mind can make your conversations clearer and easier. 
Stress Management Strategies for Mainers — The National Alliance on Mental Illness (NAMI) has put out some suggestions for managing stress is this time. Whether the stress is felt by you or those you love, some of these tips will help. Information for their helpline is also available on this page. 
PPL's COVID-19 Information Page — Sometimes the best stress relief is knowing that you have the best, most accurate, and most up-to-date information. Our librarians are working to make sure you can get that information all in one place.