Connect with the Library:
PPL: Highlighted Teen eResources
Free Online Resources for Teens
Compiled by the Teen Services Staff of Portland Public Library.
Updated every Wednesday.
PPL To Go is ongoing for all branches, no appointment needed!
Sorry, we're closed: Due to the COVID-19 pandemic, our services look a little different than they used to. Your librarians are still here for you. It's our job to provide factual and relevant information… and in times like these, we need that more than ever!
We miss the Teen Library and our teen patrons. Please stay in touch through email or Instagram. Message us if you have questions, need information, recommendations, or just to say hello. Be safe friends! -Ms. Blue & Megan
---
Books & Reading
If you're looking for ways to increase your knowledge and understanding about race, anti-racism and social justice, the following options are entirely free way for teens to do so:
Stamped from the Beginning, Ibram X Kendi's bestselling, in-demand book on the history or racist ideas, is now available for free on the Spotify app. Login/open Spotify to search for the title. Bonus: watch an interview with Dr. Kendi and one of our favorite YA authors, Jason Reynolds, here. Jason adapted Stamped for young adult readers.
The Brown Bookshelf Generations Book Club is currently featuring several themed lists of books by Black creators for the youngest readers through YA to adults with related links and resources. Join in the celebration by reading, writing reviews, spreading the word!
Read Black YA Fiction or nonfiction for teens on Black history and contemporary experiences with these reading lists from PPL Teen staff. Many of these titles are available digitally on our cloudLibrary app.
Webcomics for Tweens & Teens: School Library Journal has compiled a list of free webcomics for middle grade and teen readers, including some of our personal favorites like On a Sunbeam by Tillie Walden.
cloudLibrary: download new, popular and bestselling audiobooks and eBooks with your library card! Download the cloudLibrary app to your device for free, enter your library card number and go! PPS students and teachers, here is a guide Ms. Blue put together for how to use cloudLibrary with your SEED #.
Need help finding a good book to read? Need a list of books on a special topic or theme? Take our Your Next Great Read survey and we'll send you a personalized list of titles curated by Teen staff based on your interests!
PPL Teen staff have also created and maintained book lists on every teen topic under the sun! Check out our Staff Picks page and look for Teens. Questions? Email us or DM us on Instagram and we're happy to make personal recommendations based on your interests.
---
Education & Jobs
On April 15th and 16th, join MYAN for the organization's very first Virtual Youth Leadership Conference! The virtual conference is designed by and for middle school and high school aged young people, as well as recent graduates and college-aged youth, and is free to attend! The virtual conference spans two days and flows between community spaces, interactive workshops, and featured keynotes from storied youth leaders here in the state of Maine. See more here.
This April, every Saturday from 1pm to 5pm, MYAN is hosting a virtual Black Student Caucus. During these times, Black youth from across Maine can register and gather virtually to connect with one another and hear from keynote speakers on topics including Black Excellence (April 3), Black Self Preservation and Wellness (April 10), Shades of Blackness (April 17), and Black Expression (April 24). At every event, participants will be entered to win gifts from local Black-owned businesses, authors, and artists, including Rwanda Bean, Kitoko Beauty Bar, Zagon Beauty, Guy Designs, and Indigo Arts.
Take MaineTransNet's survey to help guide MaineTransNet's work toward creating a world where all transgender people can thrive. Survey takers must be at least 18 years old, trans, and living in Maine. Every survey participant will be able to enter a raffle with 11 cash prizes, including a grand prize of $500!
Maine Youth for Climate Justice is holding an interactive discussion on Wednesday, April 21st from 5 to 6:30 PM as part of their speaker series titled "Fusing Indigenous and Western Knowledge Systems in the Tide of Global Change". Click here to sign up for this installment in the series, "How Pollution Disproportionately Impacts Indigenous Peoples".
Portland High School is constantly collecting great learning opportunities for teens. Their website has a comprehensive calendar of all the upcoming events as well as highlights for upcoming community and internship opportunities. Events coming soon include:
A free cooking and nutrition class, Cooking Matters, every Monday at 4:00 PM from April 5th to May 17th. Learn to cook a new recipe each week, and learn helpful tips and tricks about cooking for yourself!
Online career workshops for teens interested in working in various fields. Get connected on Tuesday the 20th from 1 to 2 PM for a Healthcare Career Exploration, and keep checking that PHS event calendar – there are different informational career webinars and workshops often.
Hardy Girls Healthy Women presents "Ruckus Roundtables," themed virtual panels with partner organizations, elected officials, authors, and young people doing the work of social justice. This series of online conversations is specifically designed for middle-school & up, but all ages are welcome. The goal is to spark curiosity, encourage conversations, and promote ways to challenge the status quo. Admission is tailored to the individual, and participants can choose to attend for free or donate to 'pay it forward'. Next up on April 21st at 7 PM: "The Linguistics of Gender Expression". Hear from a linguistic anthropologist, community partners, and a couple of young activists to expand your knowledge and practice inclusive and respectful language.
The "HBCU Coffee and Chat" panel series unites a diverse group of HBCU alumni, or alumni of historically Black colleges and universities, in discussions of their experiences as HBCU students, graduates, and community members. The conversations hone in on the voices of those who can speak on various subjects that are finally surfacing and highlight the importance of Black education and nurturing Black students. This was an ongoing series in February – though the live event is over, anyone interested can catch up with recordings online.
Join the 2020 4-H Club! Through UME's Extension program, 4-H aims to engage teens with college readiness and workforce development. Members will meet twice a month for a variety of activities both online and off.
Portland Public SEED Numbers: don't forget your SEED Number! All Portland Public Middle and High School students have a special Portland Public library number that gives them access to all of our digital online content listed here and more. To make your SEED Number, combine the prefix 21220980 + your unique school lunch number. For more information about this program, visit our SEED Number page.
Digital Maine Library & High School Teen:  a curated collection of educational and informational databases for high school students from the Maine State Library. Easy to access via geolocation or, in some cases, your library card or SEED number.
Learning Express School Center: tutorials, homework help and practice tests for Elementary, Middle and High School level mathematics, English language arts, social studies, science and more. Create an account with an email address to keep track of your progress. Maybe you're interested in Career Exploration, SAT/ACT or TOEFL Test Prep, or even College Level Courses? Learning Express has those options as well! Learning Express also offers a whole series of classes, homework help, and practice exams in Spanish.
Learn a New Language! Or practice one you already know. Check out Mango Languages or Pronunciator.
Do you need information about qualifying and applying for unemployment benefits? Our Business & Government librarian has created this page to help.
If you want a glimpse into the colleges on your application list but can't visit in person, these 360-degree online tours can help give you a feel for the campus.
---
Art & Entertainment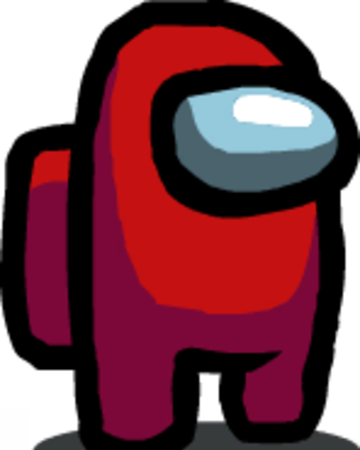 Youth and young at heart are invited every 2nd Friday of the month to Share & Speak, an online outlet hosted by Signature Soul for youth and young at heart to gather and express themselves. Each meeting has a prompt, and you can create on the spot or share existing work at any stage of completion. The next meeting is Friday May 14th!
Here's another opportunity for artists: an open call for submissions to "Freedom & Captivity: Art on Abolition". The deadline for new work proposals has passed, but you can still submit existing work until June 1st as long as it answers the prompts "What does abolition look like?" or "What does abolition sound like?". This exhibition is a joint production of many local groups including Maine Youth Justice – see more here.
Are you a crafter? Or maybe you're looking for a gaming group? Join Maine Trans Net twice a month for their virtual crafts night (open to trans and gender non-conforming teens), or their tabletop RPG group (open to LGBTQ+ teens). There are more details as well as other events on Maine Trans Net's website.
View a variety of protest art, from photographs to murals, with this online collection of Black Lives Matter exhibits. Some of the art pieces are physical art from all around the country, while others are viewable online only.
Comics, comics, comics! With the shift to online, many annual conventions have stepped up and are hosting entire events through the internet. The Massachusetts Independent Comics Exhibition, or MICE, went fully virtual and had plenty of online activities for the month of October. Visit the archive here – just click on the "Replay Now" link next to each event to view!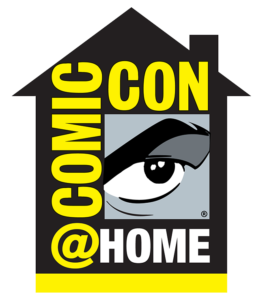 After that, check out the archived programs and events for Comic-Con@Home. And if you're a fan of the indie comic scene, you can browse the panels from Small Press Expo on their YouTube channel.
Leave your mark on this period of history! Portland Public Library is collecting personal accounts during the pandemic for Isolating Together, our ongoing epidemic archive. Send us your thoughts, poetry, letters, diary entries, original artwork, doodles or comics, or browse the collection online at our Omeka site.
Tired of seeing the same thing outside your window? Go on a virtual vacation with WindowSwap. This website lets you cycle through window views submitted by other people around the world. There is also an option to submit your own 10 minute loop.
Watch a performance by author Jason Reynolds of his work "For Everyone" here. This piece is so moving, and Jason's delivery adds another layer.
Teen artists can have their work featured at the Portland Museum of Art through their Susie Konkel Gallery for Kids! The gallery is entirely digital – fill out the entry form and submit your artwork to their website here.
First Second's Sketch School is a series of free drawing lessons entirely online! The lessons include videos from Ngozi Ukazu of Check, Please! and Gene Luen Yang of Dragon Hoops. Watch some amazing comic artists work and draw along!
Looking for something fast and fun? Try out some of these one page role playing games! There are no handbooks or props required, and each one only has one page of directions – easy to pick up and try for an evening! For a start, check out "Honey Heist", in which players roleplay some mischievous honey-stealing bears; "Adventure Skeletons", which flips the adventuring genre on its head as the skeleton players explore the human 'dungeon'; and "Oh, Dang! Bigfoot Stole My Car With My Friend's Birthday Present Inside", which says it all with the title. These are all free to play, with the option to donate money to the creators. Happy gaming!
Explore local music! Some of our favorites are PPL Teen collaborators and friends Kafari and Just Plain Jones.
Or you could teach yourself 13 Levels of Beatboxing: Easy to Complex with 2005 Female World Beatbox Champion Butterscotch. In this Wired YouTube Channel, she explains the art of beatboxing starting with just the bass drum and layering on more and more…!
---
Health
Check out PPL Health Librarian Becca's page on COVID-19; updated regularly with news and information you can trust.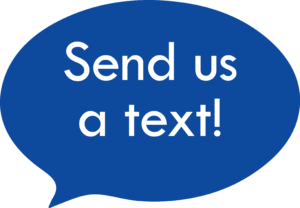 SARSSM holds office hours every week on Thursday from 10 to 11 AM. Drop in any Thursday to meet with a SARSSM youth advocate – you can ask them questions and/or get support about sex education, health, and relationships. If you need a private space or access to a device for the meeting, you can go to Candy's Resource Library during these hours as well. For details, check out this SARSSM Instagram post.
Deering High School has an ongoing calendar of wellness events, offering events like guided meditation sessions, light yoga, and strength training. See the Instagram post here for Zoom links and updates.
 Maine Trans Net is offering a variety of online support groups during the pandemic. Visit their website to explore your options and find the right support for you.
Visit our Teen Health page for local resources you may need for any and all health topics/concerns.

Medline Plus Teen presents high-quality, relevant health and wellness information that is trusted, easy to understand, and free of advertising, in both English and Spanish. A service of the National Library of Medicine.

Teen Health & Wellness provides middle and high school students with up-to-date, nonjudgmental, straightforward curricular, and self-help support. Topics covered include diseases, drugs, alcohol, nutrition, mental health, suicide, bullying, LGBTQ+ issues, and more.
---
Don't forget to follow @ppl_teen on
Instagram

!
We will be updating this page every Wednesday while we are closed, so check back soon!