Connect with the Library:
PPL: Highlighted Teen eResources
Free Online Resources for Teens
Compiled by the Teen Services Staff of Portland Public Library.
Updated every Wednesday.
PPL To Go is ongoing for your check-out needs! You can arrange for curbside pickup at all of our locations.
Sorry, we're closed: Due to the COVID-19 pandemic, all Portland Public Library locations, including the Teen Library at Monument Square, are closed in compliance with city and state orders. While this situation may be new, overwhelming and scary, your librarians are here for you. It's our job to provide factual and relevant information… and in times like these, we need that more than ever!
We miss the Teen Library and our teen patrons. Please stay in touch through email or Instagram. Message us if you have questions, need information, recommendations, or just to say hello. Be safe friends! -Ms. Blue, Megan & Sarah
---
Books & Reading
Celebrate Booktober with us! For the month of October, the Teen library is giving away prize packs full of books and goodies. Just email us at teens@portlib.org or message @ppl_teen on Instagram to claim your book bag. We'll keep giving prizes away until we run out of books – claim yours now!
If you're looking for ways to increase your knowledge and understanding about race, anti-racism and social justice, the following options are entirely free way for teens to do so:
Ibi Zoboi, author of Pride and American Street, and Yusef Salaam, a prison reform activist and member of the Exonerated Five, are hosting online discussions of their recent award-winning release, Punching the Air. This collaboration tells the story of Amal, a creative young man "whose prospects at a diverse art school are threatened by a racially biased system and a tragic altercation in a gentrifying neighborhood". Join the book club and get involved in the conversation every Wednesday this October!
Stamped from the Beginning, Ibram X Kendi's bestselling, in-demand book on the history or racist ideas, is now available for free on the Spotify app. Login/open Spotify to search for the title. Bonus: watch a recent interview with Dr. Kendi and one of our favorite YA authors, Jason Reynolds, here. Jason adapted Stamped for young adult readers.
The Brown Bookshelf Generations Book Club is currently featuring several themed lists of books by Black creators for the youngest readers through YA to adults with related links and resources. Join in the celebration by reading, writing reviews, spreading the word!
Read Black YA Fiction or nonfiction for teens on Black history and contemporary experiences with these reading lists from PPL Teen staff. Many of these titles are available digitally on our cloudLibrary app.
Webcomics for Tweens & Teens: School Library Journal has compiled a list of free webcomics for middle grade and teen readers, including some of our personal favorites like On a Sunbeam by Tillie Walden.
cloudLibrary: download new, popular and bestselling audiobooks and eBooks with your library card! Download the cloudLibrary app to your device for free, enter your library card number and go! PPS students and teachers, here is a guide Ms. Blue put together for how to use cloudLibrary with your SEED #.
Need help finding a good book to read? Need a list of books on a special topic or theme? Take our Your Next Great Read survey and we'll send you a personalized list of titles curated by Teen staff based on your interests!
PPL Teen staff have also created and maintained book lists on every teen topic under the sun! Check out our Staff Picks page and look for Teens. Questions? Email us or DM us on Instagram and we're happy to make personal recommendations based on your interests.
---
Education & Jobs
Scholarship opportunities: Here are some scholarships open for applications right now!
The Black Students Matter Achievement Scholarship is open from October 1st to January 4th. See the pinned Facebook post from Black Lives Matter Seacoast for more information on requirements, then send in an application with this online form.
The Clyde Russell Scholarship is also open for applicants from October 1st until February 1st. The amount awarded ranges from a maximum of $10,000 to the runner-up finalist amount of $500. Download the application from the website here.
Join the 2020 4-H Club! Through UME's Extension program, 4-H aims to engage teens with college readiness and workforce development. Members will meet twice a month for a variety of activities both online and off.
Get ready for Election Day! Teen staff has compiled a comprehensive guide for young Maine voters. It pairs nicely with this democracy and election themed list of books and other online resources!
A gift for graduating seniors: MSCC is offering free online community college classes for any Maine student graduating high school in 2020. Visit mccs.me.edu for information on who qualifies, what to expect, and how to apply.
Portland Public SEED Numbers: don't forget your SEED Number! All Portland Public Middle and High School students have a special Portland Public library number that gives them access to all of our digital online content listed here and more. To make your SEED Number, combine the prefix 21220980 + your unique school lunch number. For more information about this program, visit our SEED Number page.
Digital Maine Library & High School Teen:  a curated collection of educational and informational databases for high school students from the Maine State Library. Easy to access via geolocation or, in some cases, your library card or SEED number.
Learning Express School Center: tutorials, homework help and practice tests for Elementary, Middle and High School level mathematics, English language arts, social studies, science and more. Create an account with an email address to keep track of your progress. Maybe you're interested in Career Exploration, SAT/ACT or TOEFL Test Prep, or even College Level Courses? Learning Express has those options as well! Learning Express also offers a whole series of classes, homework help, and practice exams in Spanish.
Learn a New Language! Or practice one you already know. Check out Mango Languages or Pronunciator.
Do you need information about qualifying and applying for unemployment benefits? Our Business & Government librarian has created this page to help.
If you want a glimpse into the colleges on your application list but can't visit in person, these 360-degree online tours can help give you a feel for the campus.
---
Art & Entertainment
Check out this online Dungeons and Dragons group! Diversions, a tabletop game store in South Portland, has started hosting free D&D games online weekly on Wednesdays. The games make use of two free online services, Roll20 and Discord, and run for approximately 2 hours each session. Registration is required – see the Facebook event for more information.
Comics, comics, comics! With the shift to online, many annual conventions have stepped up and are hosting entire events through the internet. The Massachusetts Independent Comics Exhibition, or MICE, is hosting a whole month of programs, panels, and workshops in October – all completely free! This annual event has gone fully virtual and will have plenty of interactive online activities from October 3rd to the 25th. Here's the schedule!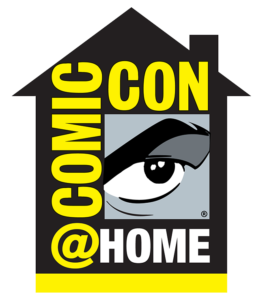 After that, check out the archived programs and events for Comic-Con@Home. And if you're a fan of the indie comic scene, you can browse the panels from this year's Small Press Expo on their YouTube channel.
Leave your mark on this period of history! Portland Public Library is collecting personal accounts during the pandemic for Isolating Together, our ongoing epidemic archive. Send us your thoughts, poetry, letters, diary entries, original artwork, doodles or comics, or browse the collection online at our Omeka site. Check out our Instagram profile @ppl_teen every Wednesday for a new prompt if you need some inspiration!
Tired of seeing the same thing outside your window? Go on a virtual vacation with WindowSwap. This website lets you cycle through window views submitted by other people around the world. There is also an option to submit your own 10 minute loop.
Watch a performance by author Jason Reynolds of his work "For Everyone" here. This piece is so moving, and Jason's delivery adds another layer.
SPACE Gallery hosts a series of live music shows – SPACE House Shows – every Tuesday night at 8 PM. Tune in for the livestream on their Instagram – @space538.
Teen artists can have their work featured at the Portland Museum of Art through their Susie Konkel Gallery for Kids! The gallery is entirely digital – fill out the entry form and submit your artwork to their website here.
First Second's Sketch School is a series of free drawing lessons entirely online! The lessons include videos from Ngozi Ukazu of Check, Please! and Gene Luen Yang of Dragon Hoops. Watch some amazing comic artists work and draw along!
Do you miss Dungeons and Dragons at the Library? We do, too! Until we can meet again, try out some of these one page role playing games. There are no handbooks or props required, and each one only has one page of directions – easy to pick up and try for an evening! For a start, check out "Honey Heist", in which players roleplay some mischievous honey-stealing bears; "Adventure Skeletons", which flips the adventuring genre on its head as the skeleton players explore the human 'dungeon'; and "Oh, Dang! Bigfoot Stole My Car With My Friend's Birthday Present Inside", which says it all with the title. These are all free to play, with the option to donate money to the creators. Happy gaming!
Explore local music! Some of our favorites are PPL Teen collaborators and friends Kafari and Just Plain Jones.
Or you could teach yourself 13 Levels of Beatboxing: Easy to Complex with 2005 Female World Beatbox Champion Butterscotch. In this Wired YouTube Channel, she explains the art of beatboxing starting with just the bass drum and layering on more and more…!
---
Health
Check out PPL Health Librarian Becca's page on COVID-19; updated regularly with news and information you can trust.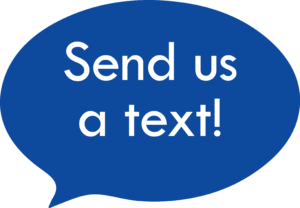 Maine Trans Net is offering a variety of online support groups during the pandemic. Visit their website to explore your options and find the right support for you.
Visit our
Teen Health
page for
local
 resources you may need for any and all health topics/concerns.

Medline Plus Teen presents high-quality, relevant health and wellness information that is trusted, easy to understand, and free of advertising, in both English and Spanish. A service of the National Library of Medicine.

Teen Health & Wellness provides middle and high school students with up-to-date, nonjudgmental, straightforward curricular, and self-help support. Topics covered include diseases, drugs, alcohol, nutrition, mental health, suicide, bullying, LGBTQ+ issues, and more.
---
Don't forget to follow @ppl_teen on
Instagram

!
We will be updating this page every Wednesday while we are closed, so check back soon!