Connect with the Library:
PROGRAMA DE DIVULGACIÓN DEL SERVICIO DE INMIGRACIÓN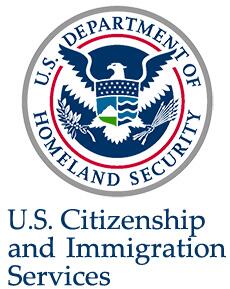 Tuesday, November 05
10:00 am – 12:00 pm
Room 3
SESIÓN DE INFORMACIÓN GRATUITA
OBTENGA INFORMACIÓN ACTUALIZADA SOBRE SU CASO
Miembros del personal de USCIS de la Oficina Regional de Portland estarán a su disposición para facilitar la puesta al día de casos y ofrecer asesoramiento general.
El personal estará también capacitado para responder a preguntas sobre los programas de USCIS incluidos aquellos sobre naturalización, ciudadanía, residencia permanente y otros beneficios de la inmigración legal.
Si desea verificar la situación de su caso, le rogamos que traiga todos los documentos pertinentes.
Por favor, si tiene uno, venga con un intérprete (puede ser un amigo o un miembro de la familia).
Gratuito y abierto a todos
No es necesario inscribirse
Para mayor información,
escriba al bandota@prtlib.org
o llame al 871-1700 interno 727