Connect with the Library:
Read ME: Summer Reading for Adults!
Who says Summer Reading is just for kids?
Every year, a Maine author chooses two books – fiction and nonfiction – for statewide reading and discussion. This year, author Gerry Boyle selected Mill Town and Mainely Power.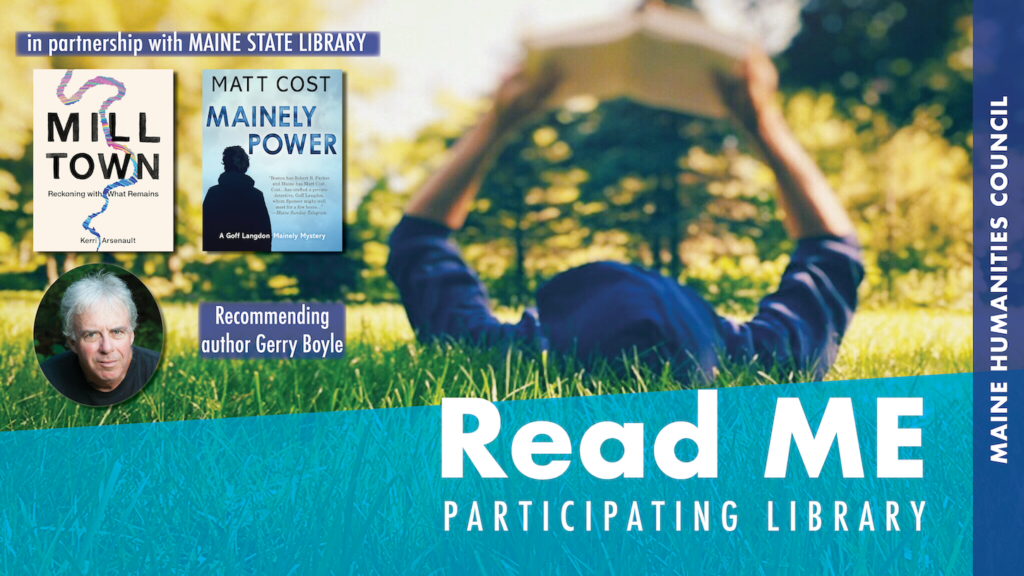 To participate in Read ME, follow these three steps:
Step 1: Borrow the book(s):
Step 2: Enjoy the Read ME kickoff event on Maine Calling: June 4th, 11:00am-12:00pm. Listen online or tune in at WMEA, 90.1.
Step 3: Attend virtual talks with the authors:
Step 4: Attend a virtual book discussion…coming soon!
Read ME is hosted in partnership with the Maine Humanities Council and the Maine State Library.