Connect with the Library:
Reader's Advisory Book of the Week Project
Book of the Week: February 11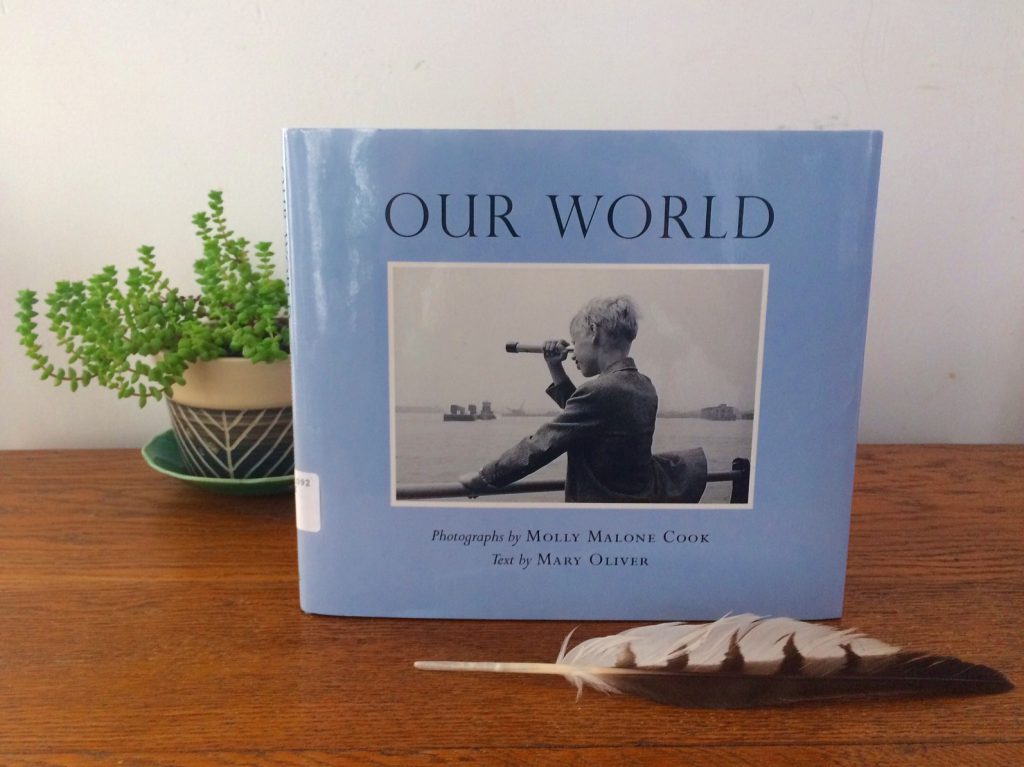 Continuing our look at love in February… Our World, with photographs by Molly Malone Cook and text by Mary Oliver, shares their life together and their work—in prose, poetry, and pictures. "We would often wake before there was light in the sky and make coffee and let our minds rattle our tongues…It was a forty-year conversation."  Look here for a songbird fed from a teaspoon, portraits of Lorraine Hansberry and Walker Evans, stories of Mary and Molly gathering clams and cranberries in their baskets, their intimacy, joys, and influence upon each other, and treasures like the full text of "The Whistler," an incredible poem about the depths and surprises of love over time.
Book of the Week: February 4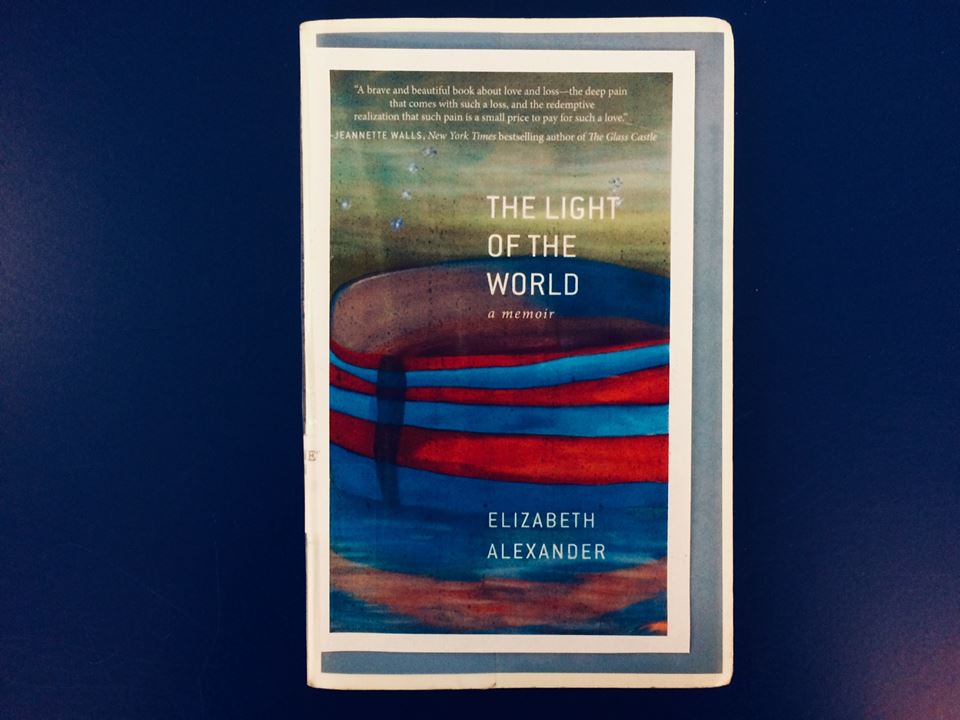 Poet, educator, and arts activist Elizabeth Alexander's "The Light of the World" is a memoir, and it remembers and celebrates her husband, Ficre Ghebreyesus, who died suddenly in 2012. It is love story and testimony: Ficre Ghebreyesus was a father, painter, chef, music-lover, book-lover, language-lover, and deeply good-hearted man. He was, warmly, "He who loved to wear the color pink. He whose children made him laugh until he cried." With all the splits and separations of this life, it feels somehow rare to hear of a love that works through the years: years of laughter, coffee breaks, two beloved sons. "Casa dolce casa" was their home, and the portrait of this home, marriage, and family is so moving, and so full of light. It's also rich with culture—music, recipes, and bookish references—a treasure trove for the curious reader.  Ghebreyesus' paintings themselves subscribed to what someone called in his work "tutto," which Dr. Alexander describes as "an unshakeable belief in beauty, in overflow, in everythingness, the bursting, indelible beauty in a world where there is so much suffering and wounding and pain."  Some time after their father's death, Alexander asks her sons: "How can we be so happy, when we have been through so much?" And she answers her question in the same breath: "The forest is not denuded. The trees are standing tall."
Book of the Week: January 28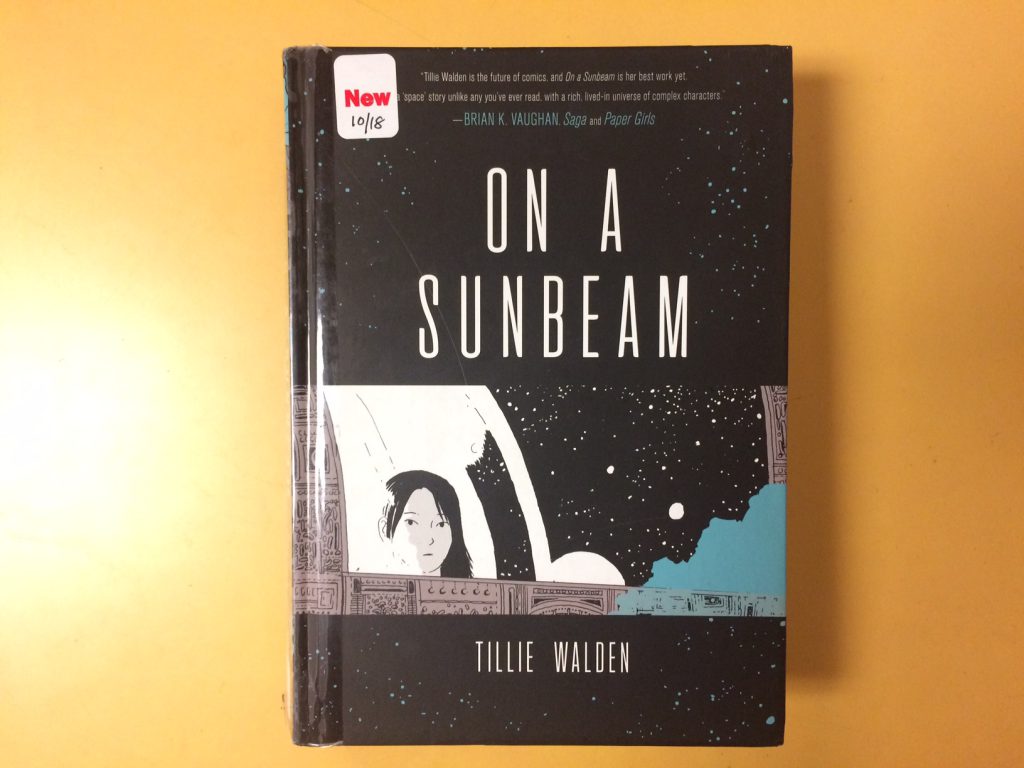 "You don't get to decide what's important for us. You can choose for yourself, but no one else." Tillie Walden's graphic novel On A Sunbeam packs a dreamy punch. Here people gaze through windows into spacescapes rendered in gorgeous sunset colors, orange and pink and blue and red and yellow, and the vivid, fantastical artwork is a full half of the pleasure of this graphic novel. At the same time the stories and the cast of tight-knit characters who care deeply about each other shine, as do the themes Walden tackles: personal agency. Love. Respect. Responsibility. Bullying. Bravery. Understanding. Kindness. It's a wonder of reading and seeing and feeling, with planets of ruins and wonders, ancient beings, danger and heartache, journeys and rescue, and quiet, tender moments of togetherness over space games, hot chocolate, and discovery of all kinds in a soaring fish of a spaceship.
Book of the Week: January 21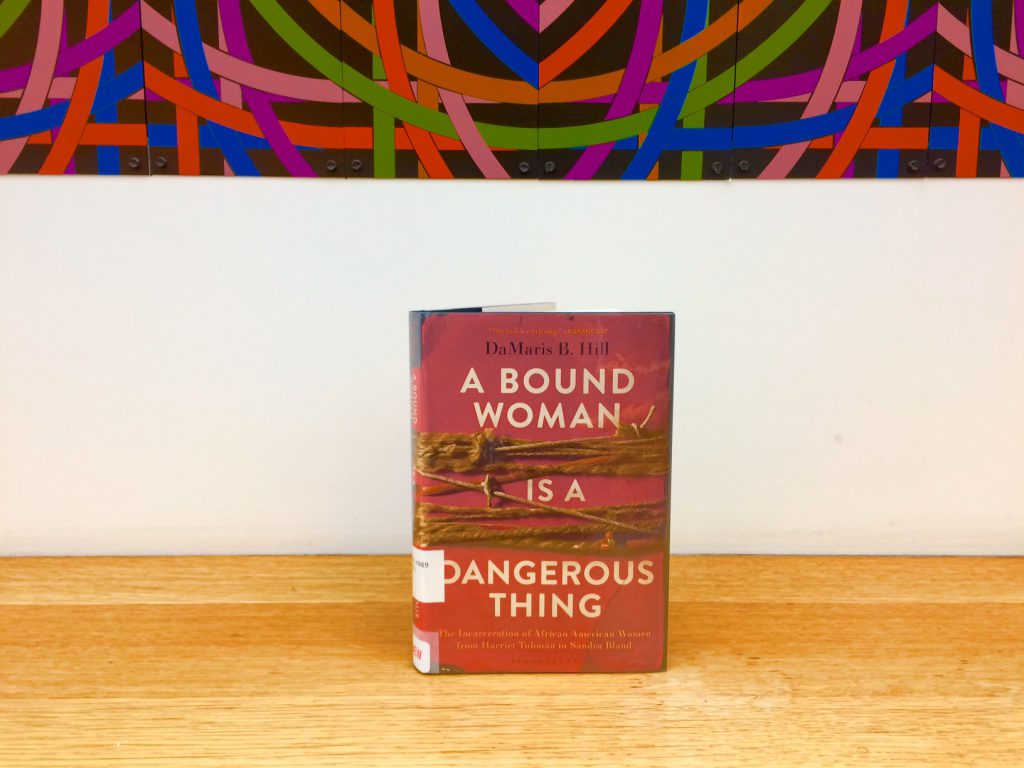 "Sonia Sanchez has long been a soldier of Love./She wields protests like wind. At 82,/she marches like she is leading/a second line. Awe at her knees. With her cane/she cracks blessings and calls your nearest kin. She/speaks peace in a cadence of prayers." At age 71, Sonia Sanchez was arrested with eleven other grandmothers as they peacefully protested at a military recruitment center in Philadelphia. (The Granny Peace Brigade, as the group called themselves, were acquitted of charges of "defiant trespassing.") Sonia Sanchez is just one of many women honored through poetry, photographs, history, and witness in writer and scholar DaMaris B. Hill's new narrative-in-verse, A Bound Woman Is A Dangerous Thing: The Incarceration of African American Women from Harriet Tubman to Sandra Bland. As Dr. Hill observes, "Black women have been heavily invested in abolition, protest, and resistance movements aimed at the acknowledgement of Black humanity. Some of these movements began in the colonial era. Writing poems about such women has forced me to question what it means for a Black woman to engage in resistance…These poems are love letters."
Book of the Week, January 14: She Would Be King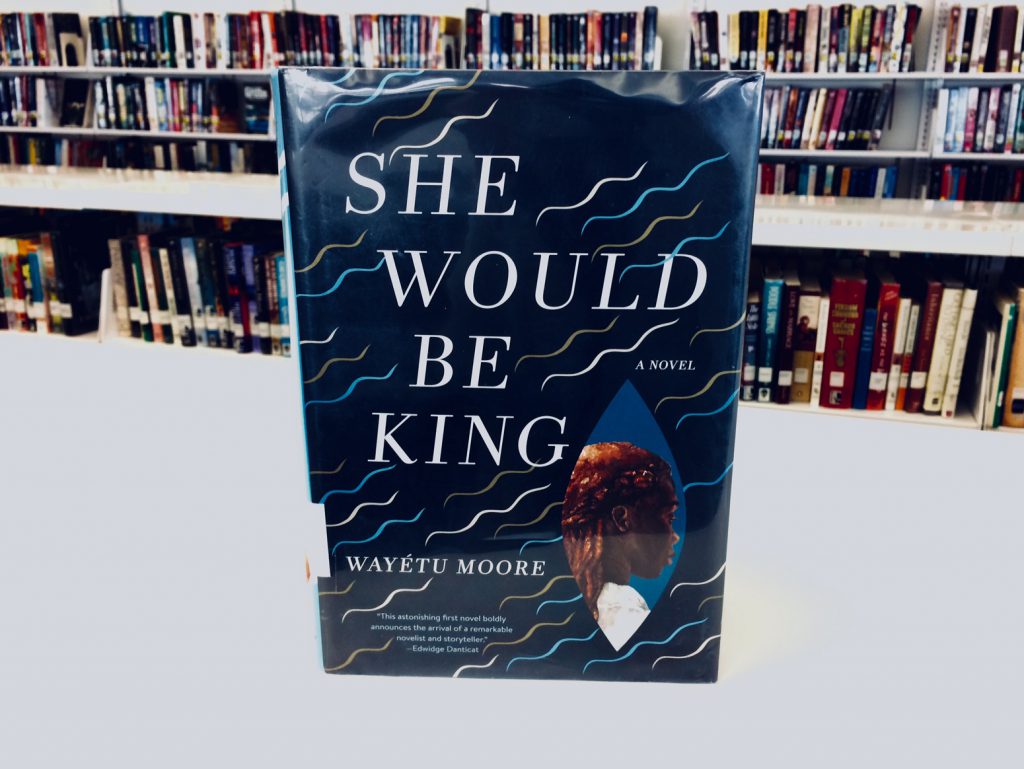 "Epic, beautiful, and magical, this astonishing first novel boldly announces the arrival of a remarkable novelist and storyteller." -Edwidge Danticat. Drawing on the rich magical realism of Vai storytelling traditions and shining her own light on the depths of Liberian, Caribbean, and U.S. history, debut author Wayétu Moore spins the complex, interwoven tales of Gbessa, June Dey, and Norman Aragon, three unique characters with remarkable powers and profound stories. "Alike spirits separated at great distances will always be bound to meet, even if only once; kindred souls will always collide; and strings of coincidences are never what they appear to be on the surface…"
Book of the Week: January 7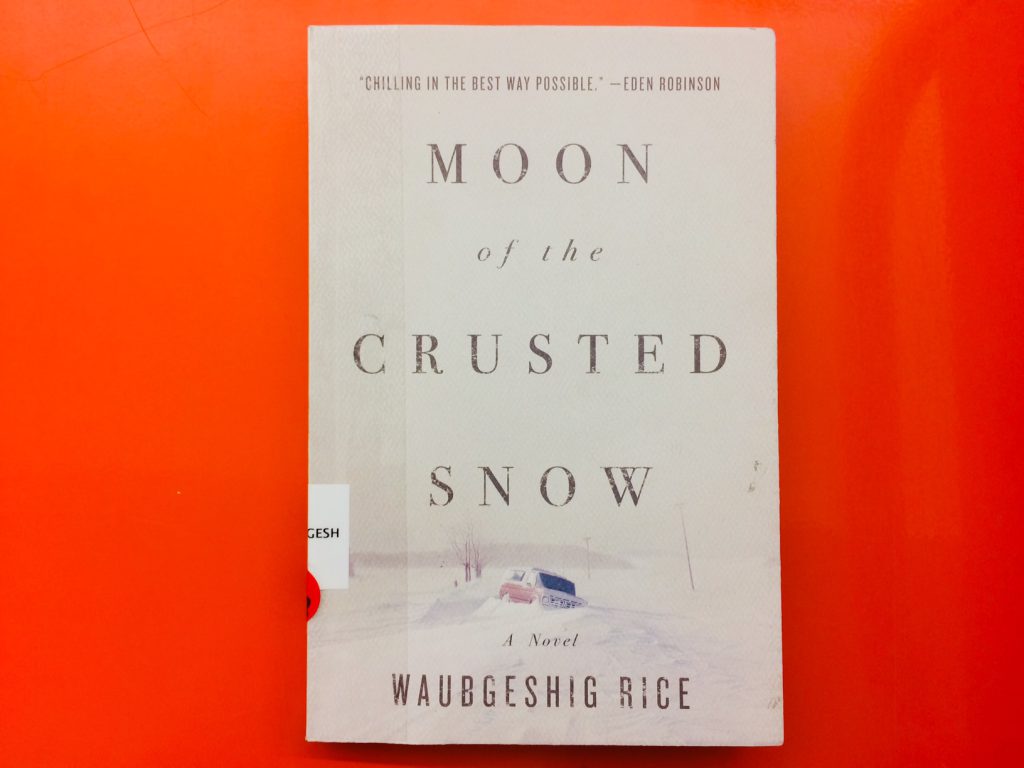 "Winter is here…maybe it came a little earlier than we all expected. It's the time when the trees go to sleep. The bears go to sleep. We all rest. And then we will be reborn in the spring. But it's important to make sure we're ready. Now is the time to help your relatives prepare their winter homes. Make sure they have enough food. Enough wood. Enough medicine to make it through the dark season." It's the dead of winter…have you gathered enough food…are you prepared for the dark? The slow burn of novelist and journalist Waubgeshig Rice's mysterious winter thriller will creep up on you. Set in a small northern Anishinaabe community as the outside world crumbles, Moon of the Crusted Snow is a moving, powerful winter's tale of conflict and community, fear and fortitude, darkness and tenderness, hope and survival. 
Book of the Week: December 31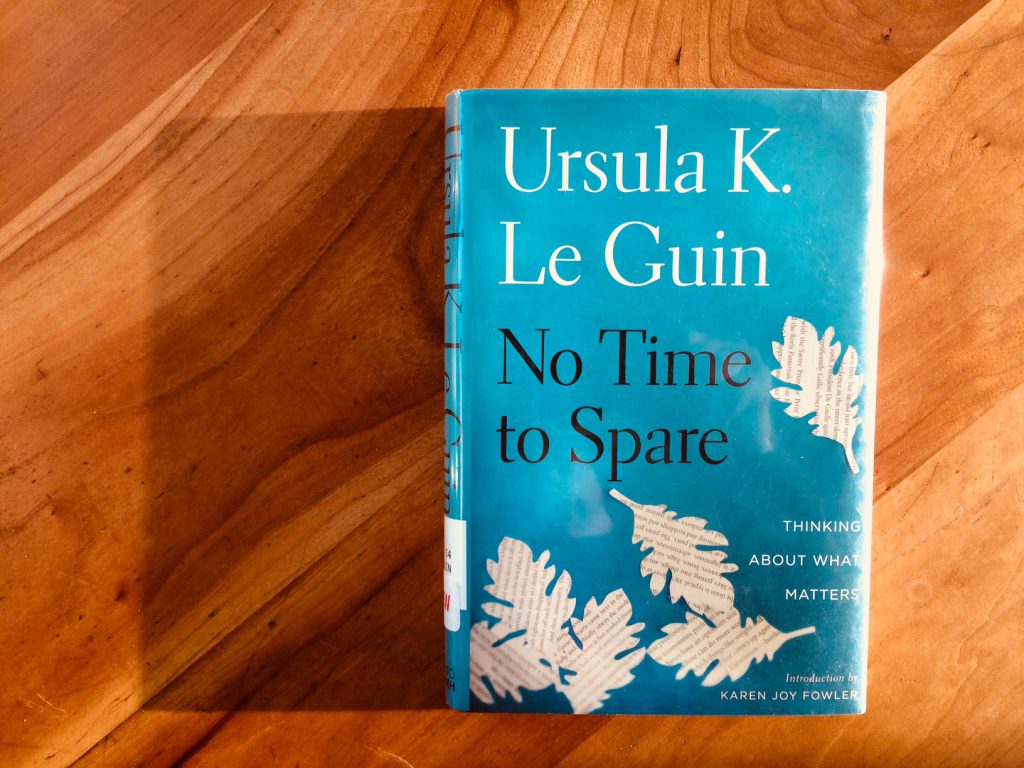 "It doesn't have to be the way it is. That is what fantasy says…it is a subversive statement." Vital, playful, sharp, Ursula K. Le Guin's book of short essays No Time to Spare: Thinking About What Matters may inspire a reader's own thoughtful New Year's reflections. "No Time to Spare" offers insight into the author's last years of musing, thinking, responding to the world and imagining it anew. Le Guin turns her writer's eye to any number of the things that have lightness or weight: technology, old age, time, a lynx, her cat Pard, injustice, solidarity, anger, music, telling the truth, all that matters to her. Musing on knowledge wrought from time, she writes, "What it made me think about above all is how incredibly much we learn between our birthday and the last day…" Flawed or extraordinary, we're thankful for these last words Le Guin left for us. "No matter if the knowledge is intellectual or practical or emotional, if it concerns alpine ecosystems or the Buddha nature or how to reassure a frightened child: when you meet an old person with that kind of knowledge, if you have the sense of  a bean sprout you know you're in for a rare and irreproducible presence." 
Book of the Week: December 24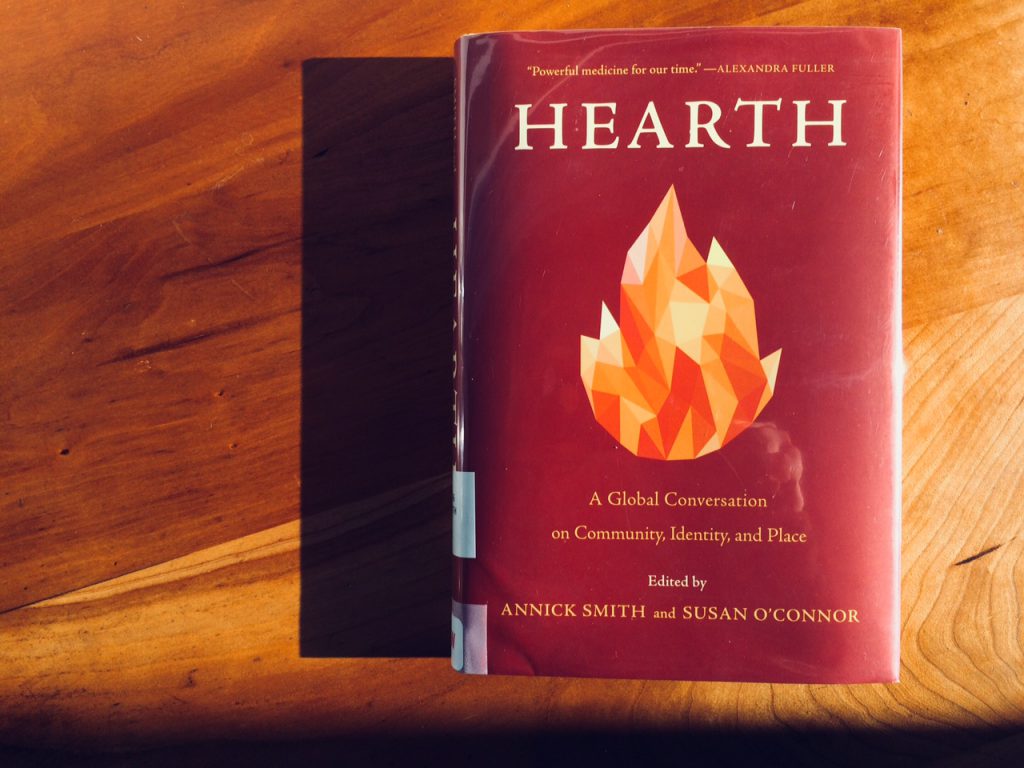 "Again open / the book / of reds and golds /…so you might know things / as they are." -Jane Hirshfield. Warm yourself this winter with the words of Hearth, a new anthology that "challenges us to redefine home and hearth: as a place to welcome strangers, to be generous, to care for the world beyond one's own experience." It's edited by Annick Smith and Susan O'Connor, with essays, poems, and art from Yvonne Adhiambo Owuor, Natasha Trethewey, Intizar Husain, Andrew Lam, Chigozie Obioma, Luis Alberto Urrea, Gretel Ehrlich, Kavery Nambisan, Angie Cruz, Debra Magpie Earling, and more. 
Book of the Week: December 17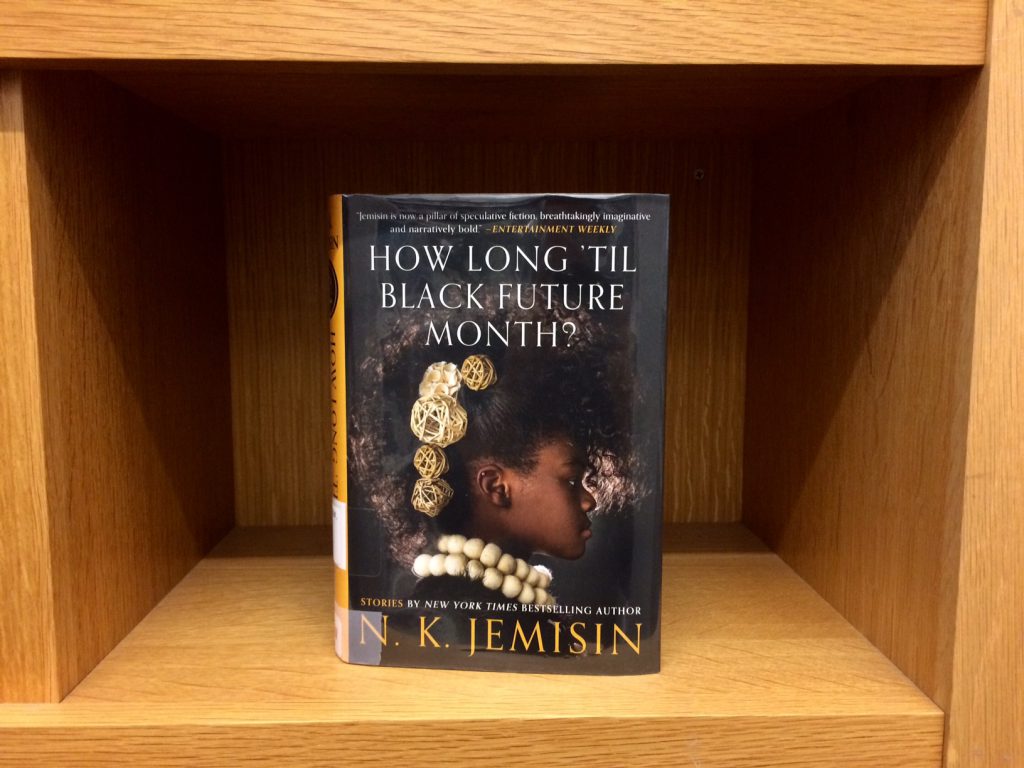 "Now I am bolder, and angrier, and more joyful; none of these things contradict each other. Now I am the writer that short stories made me. So come on. There's the future over there. Let's all go." Worldbuilding genius N.K. Jemisin's How Long 'til Black Future Month? is a brilliant parcel of worlds, each one a gem and a revelation. Twenty-two stories transport us to new places, spin tales of magical feasts, fae-fighting mothers, living, breathing cities, dreamers, lovers, and revolutionaries. A perfect book for settling into on a winter's night when you want to be carried away by pure storytelling magic.
Book of the Week: December 10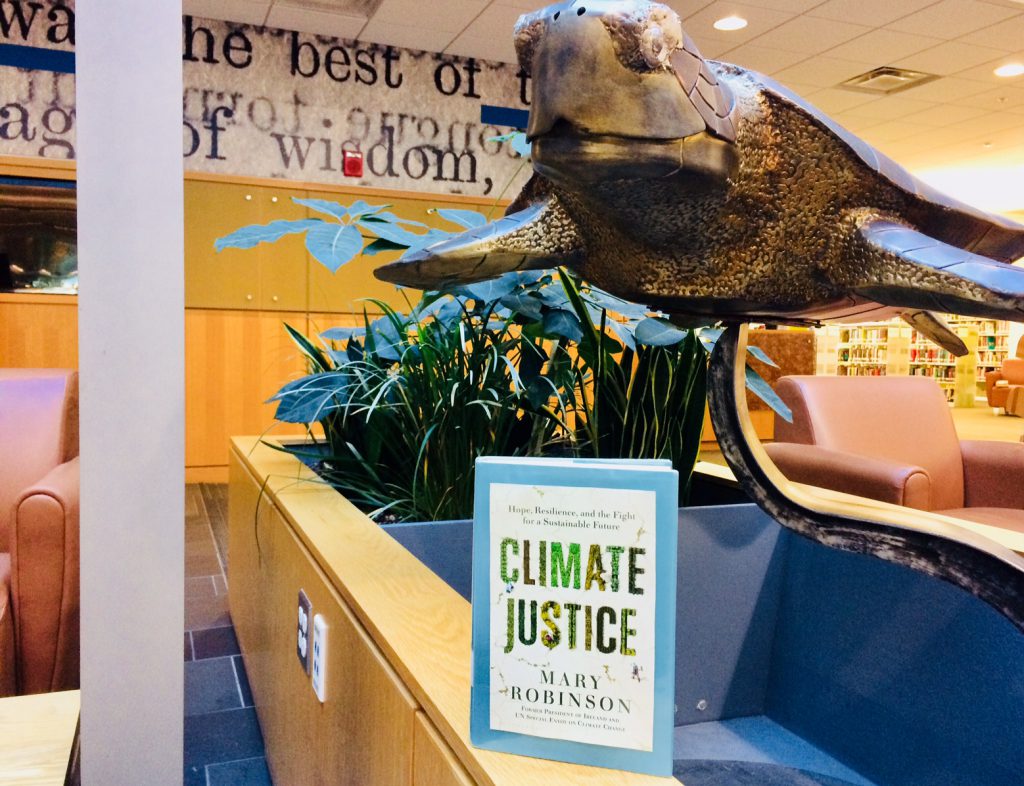 You may have already tuned in to Mothers of Invention, a new podcast on women and climate justice from Irish comedian Maeve Higgins and former Irish President Mary Robinson. But there's an uplifting, heartening book about climate justice, too? In Climate Justice: Hope, Resilience, and the Fight for a Sustainable Future, Mary Robinson shares all that IS truly possible through stories of people doing grassroots work that deeply impacts their communities, countries, and the world. We see how Sharon Hanshaw of East Biloxi, Mississippi became an activist for the rights of her community after Hurricane Katrina. Constance Okollot, who calls herself a "climate change witness," advocates on behalf of women farmers in Uganda who are experiencing the crippling fallout of drought. Jannie Staffansson is a powerful voice for how climate change has affected Europe's indigenous Saami people. Climate Justice is a welcome reminder of how many people and countries continue to be devoted to our planet's future—and to each other.
Book of the Week: December 3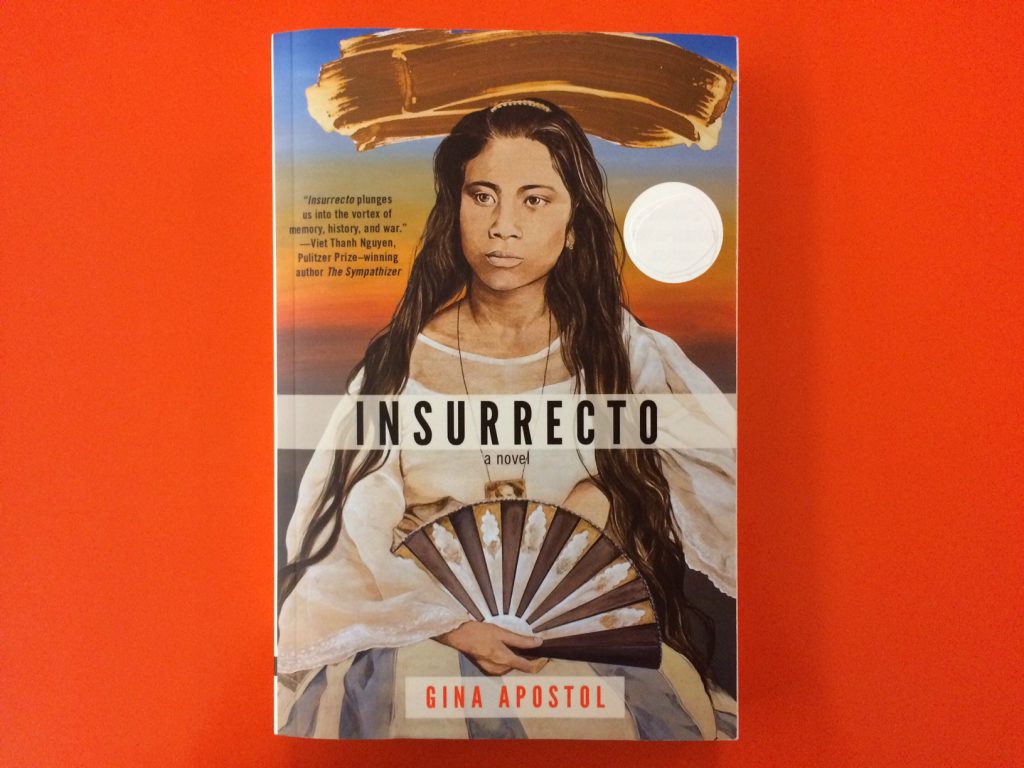 "The story Magsalin wishes to tell is about loss." Magsalin appears in Chapter 1 of Gina Apostol's new novel Insurrecto, and you can find Magsalin's story in Chapter 1 if you flip straight to page…107. Insurrecto is our book of the week: "A searing and psychedelic road trip through the long, sordid history of Philippine-American relations, Insurrecto is at once a murder mystery, a war movie, and a moving exploration of all the ways grief lives on, both in a people and in a person. A masterful puzzle, in which, as Apostol writes, 'one story told may unbury another.'" -Elaine Castillo.
Book of the Week: November 26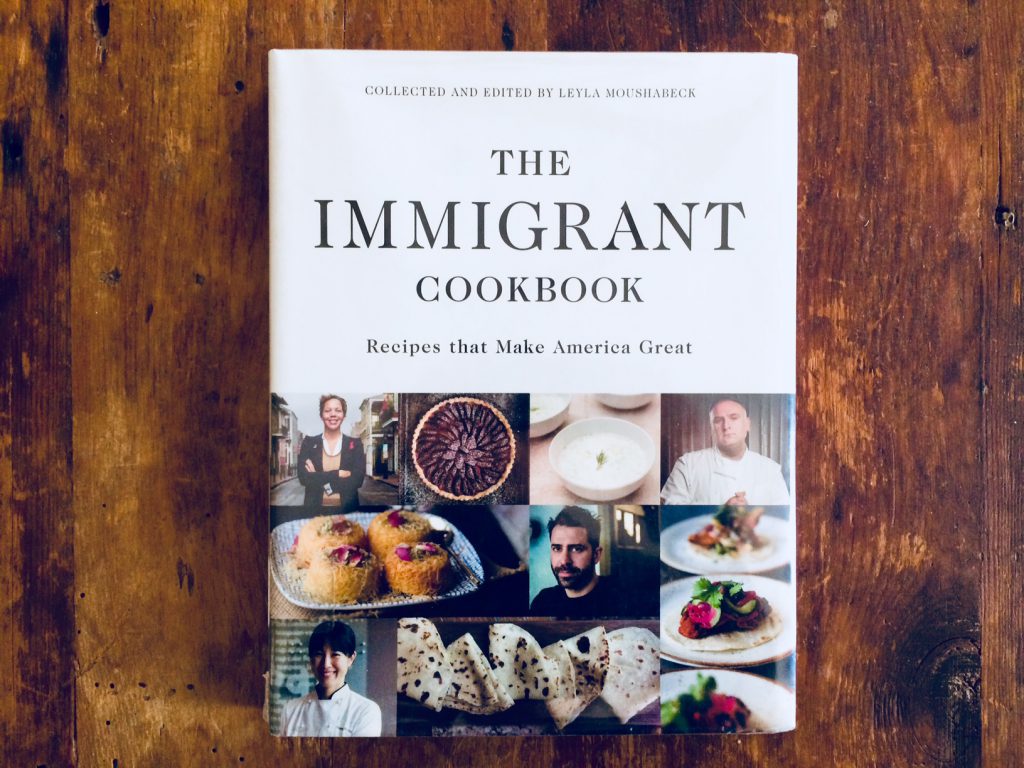 'Tis the season for cookbooks! Warm hearts and bellies this winter with recipes from The Immigrant Cookbook: Recipes that Make America Great. Maine's own chef Cara Stadler shares a recipe for Steamed Bass with Umeboshi Soy Sauce. Page through to unearth more treasures, like April Bloomfield's Banoffee Pie from England, Zarela Martinez's Chipotle-Lime Chicken from Mexico, Nina Compton's Roasted Jerk Corn from Saint Lucia, Carla Capaldo's Frittedda with artichokes, fava beans, and peas from Italy, and Samantha Seneviratne's True Love Cake from Sri Lanka. Editor Leyla Moushabeck writes about these dishes: "With each bite, you can taste a distinct element of warmth, like a hug from your mother, or returning home after a journey."  
Book of the Week: November 19
"Ningikendaan akiin bakaanadoon / I know there are different worlds…" -Margaret Noodin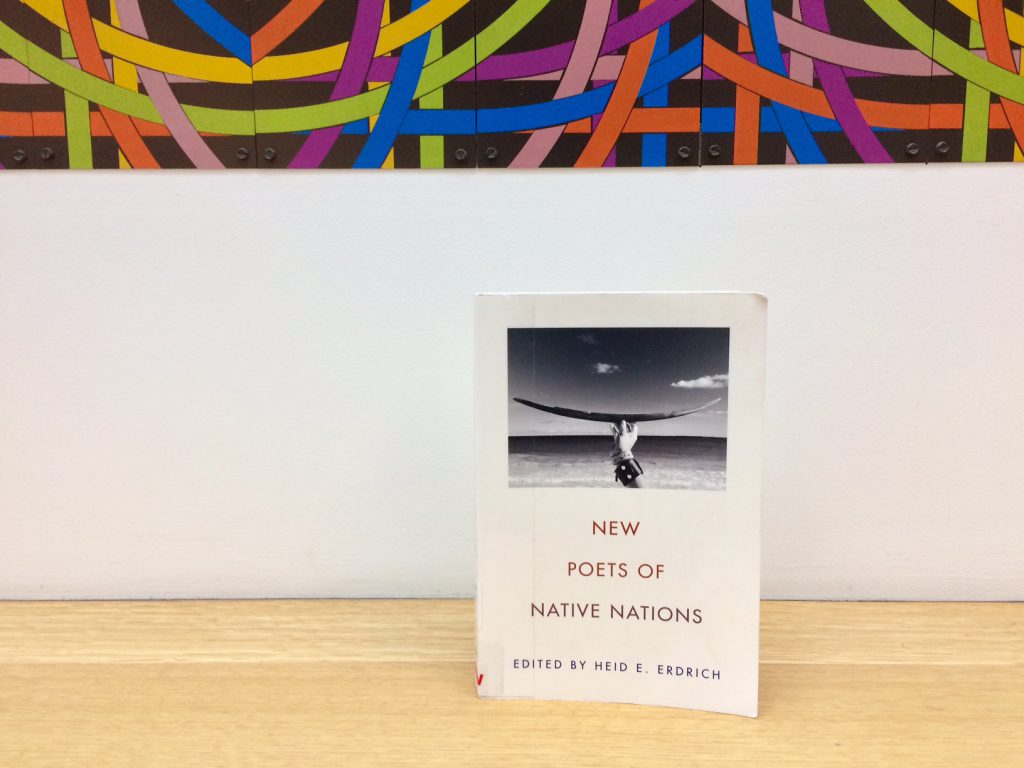 New Poets of Native Nations gathers poetry by Tacey M. Atsitty, Trevino L. Brings Plenty, Julian Talamantez Brolaski, Laura Da', Natalie Diaz, Jennifer Elise Foerster, Eric Gansworth, Gordon Henry, Jr., Sy Hoahwah, LeAnne Howe, Layli Long Soldier, Janet McAdams, Brandy Nālani McDougall, Margaret Noodin, dg nanouk okpik, Craig Santos Perez, Tommy Pico, Cedar Sigo, M. L. Smoker, Gwen Westerman, and Karenne Wood, and is edited and introduced by Heid E. Erdrich, with cover art by Sherwin Bitsui.
Book of the Week: November 12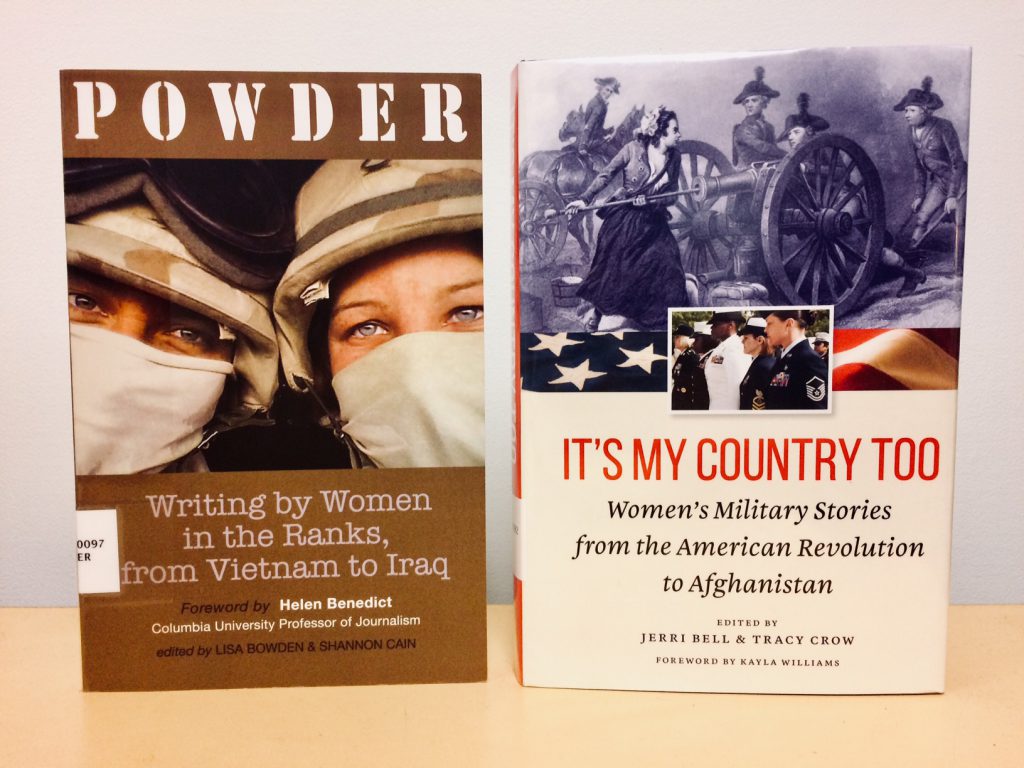 "Powder: Writing by Women in the Ranks, from Vietnam to Iraq" (edited by Lisa Bowden and Shannon Cain, Kore Press, 2008) is a dynamic and moving collection of poetry and creative nonfiction by women veterans. "It's My Country Too: Women's Military Stories from the American Revolution to Afghanistan" (edited by Jerri Bell and Tracy Crow and dedicated to women serving on active duty, in the reserve, and in the Guard, Potomac Books, 2017) offers a meticulously researched and complex history of women's military stories, raising up their voices and sharing dozens of written and oral accounts and historical photographs, personal experiences, challenges and victories—from accounts of Prudence Wright's Guard during the Revolutionary War to Major Charity Adams Earley's command of the 6888th Central Postal Directory in World War II to the many powerful individual stories of today's veterans.  
Contact the library for more information on a wide range of veteran's histories and resources for veterans.
Book of the Week: November 5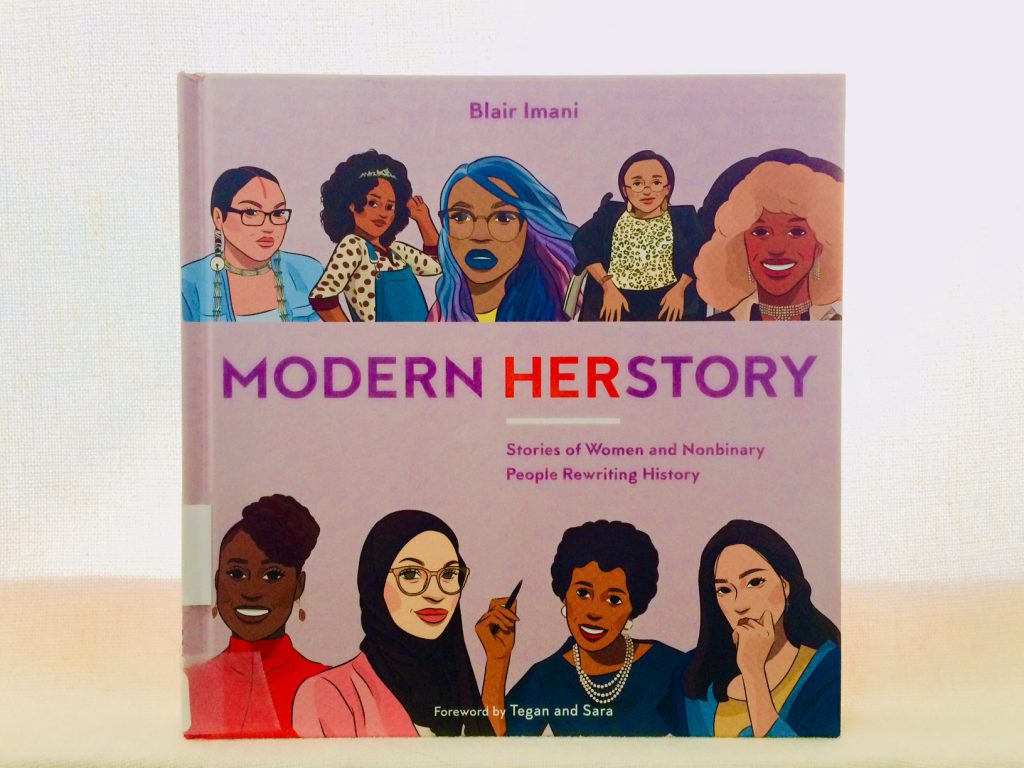 "Never in history has every demographic group been viewed as equal, nor has there been a moment in human history where oppression did not exist. Nevertheless, women, nonbinary folks, people of color, LGBTQ folks, people of faith, and people with disabilities have been fighting for a better future. It is time that we honor this truth and tell these stories. When we learn about the past and the state of the present, we can come closer to creating a world that values everyone's life." -Blair Imani   
Writer Blair Imani and illustrator Monique Le team up to share short biographies and vibrant portraits of 70 women and nonbinary people in Modern HERstory.
Book of the Week: October 29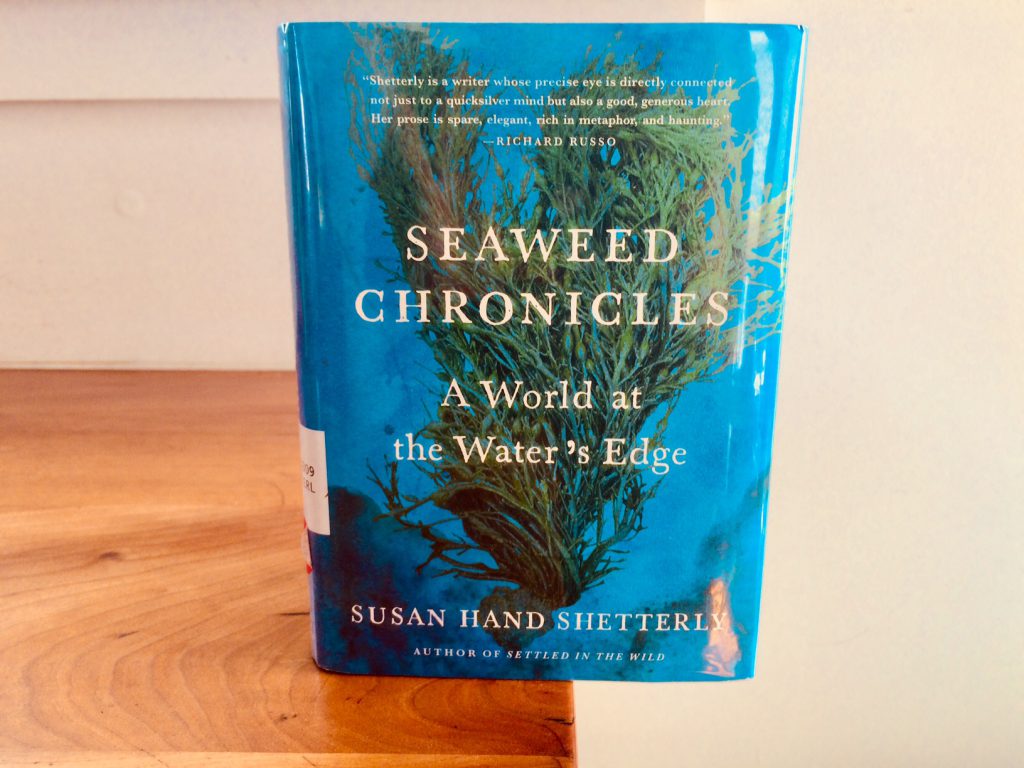 "Downeast Maine, where I live, is for me the most beautiful place on earth, even in February, even on a dark day in a sharp wind." So begins Maine author Susan Hand Shetterly's luminous and carefully-researched "Seaweed Chronicles: A World at the Water's Edge." Her informative, thoughtful writing on seaweed and seaweed harvesting and about the lives of Mainers (her interviews with people particularly shine) is a must read for those curious about "the underwater forest" as well as the many intricately-connected lives on our coast. Shetterly will be discussing her work at PPL on November 28: please come!
---
About Book of the Week
Our project is created by Reader's Advisory staff and is focused on sharing one book from the library's collections each week. The book might be fiction or nonfiction, a new title or an older gem from the stacks. You can see a photo of each new book of the week on the website here. We will also post the books and photos to the library blog each month. Curious about new or past books of the week? Check out the booklist through this link as it continues to grow!
We are committed to our community of readers and to fantastic books. We hope to continue building a City of Readers through exploring and sharing a wide range of books and great authors from the library's collections. Thank you for delving into the stacks with us, curious readers! If you would like your own personalized list of reading ideas from our staff based on your interests, fill out a "Your Next (Great!) Read" form here and we'll be in touch.