Connect with the Library:
Reader's Advisory Book of the Week
"'That's the summer over' my mother will say when we look up at a swiftless sky. But not yet! There are still some weeks left."
---
---
---
---
---
---
2021
---
---
---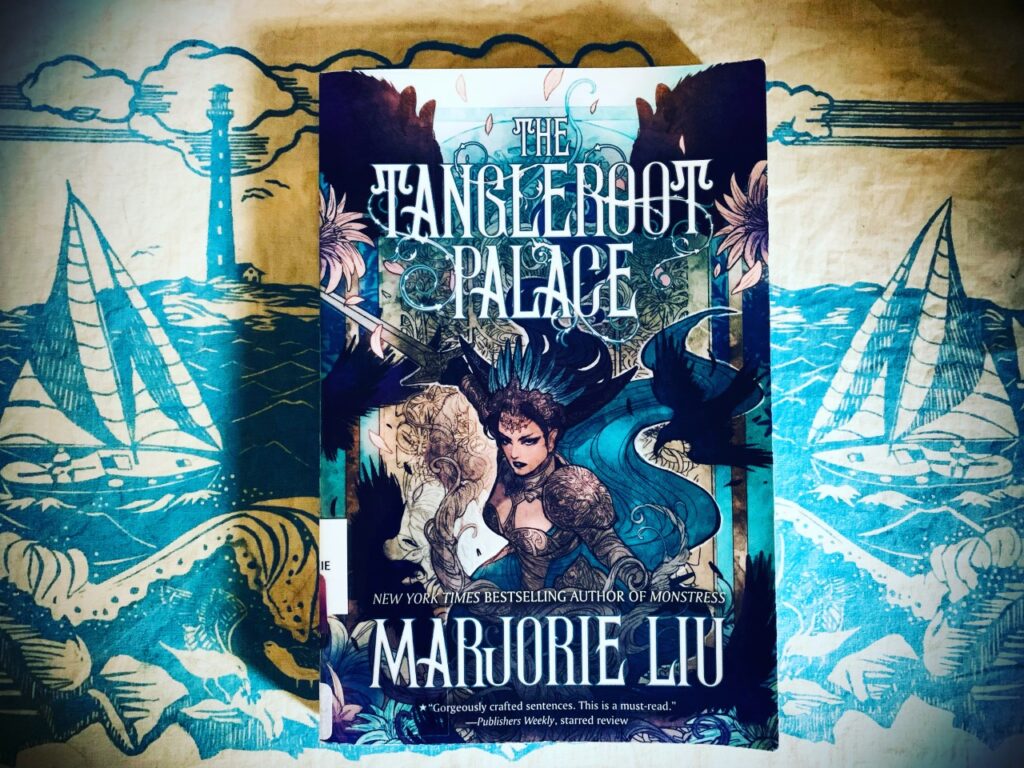 Book of the Week, October 25
The Tangleroot Palace spins seven gothic short stories of dangerous women and dangerous magic, perfect for Halloween and fall's dark nights.
Monsters lurk in the woods…an apprentice witch hatches a daring plan…a princess sets out on a journey…plus vampires, steampunk warriors, and giant worms! Marjorie Liu is the intrepid author of our Book of the Week and the bestselling comics series Monstress.
---
---
---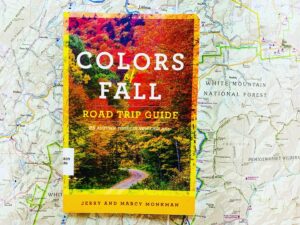 Book of the Week, September 20
You'll discover 25 of the best spots to hit up the hues of Maine, New Hampshire, Vermont, and the rest of New England. Jerry and Marcy Monkman have packed this great guide with routes, maps, and hikes along with bold photos of covered bridges, waterfalls, forests and hayfields to help you pick a path.
---
Book of the Week, September 13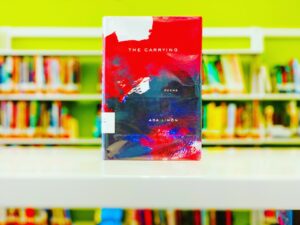 "Look, we are not unspectacular things. / We've come this far, survived this much. What / would happen if we decided to survive more? To love harder?"  
Ada Limón is a poet to return to again and again—for her wisdom, her tenderness, her careful eyes on nature and the world and her blazing words. Every single poem sings. 
Find Limón's beautiful poetry in The Carrying, our Book of the Week.  
"They call the beetle's conspicuous / bioluminescence 'a cold light,' but why then / do I still feel so much fire?"  
---
Book of the Week, August 31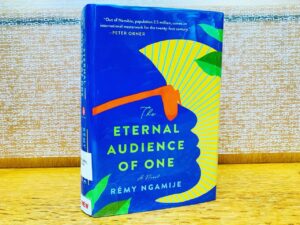 "Are we getting ourselves into some sort of mischief tonight?"  
The sensational Séraphin Turihamwe (crafter of playlists for all occasions, lover, fighter, intrepid essayist and teller of tales) is at the beating heart of a bawdy, electric group of friends at university in Cape Town. But how will Séra find his own path? The Eternal Audience of One is a lively, lyrical, insightful look at relationships, family, history, and culture by brilliant debut novelist Rémy Ngamije. 
---
Book of the Week, August 23
---
Book of the Week, August 16
"Even when our prayer plant started dying, when I would fail to keep it alive, each leaf furling and turning crisp then falling off, it would still welcome every day with the opening of its remaining leaves, and would still say good night by closing up with what it had left.
Eventually, the plant became just one single leaf, a symbol of my own failings to keep it alive, and still, this one leaf would bend forward every morning, looking less like an opening up but more like a bowing down, gracious for the light, grateful to still be here for another day."
Book of the Week, August 2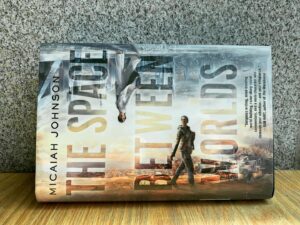 "They say hunting monsters will turn you into one. That isn't what's happening now. Sometimes to kill a dragon, you have to remember that you breathe fire too. This isn't a becoming; it's a revealing. I've been a monster all along."
Book of the Week, July 19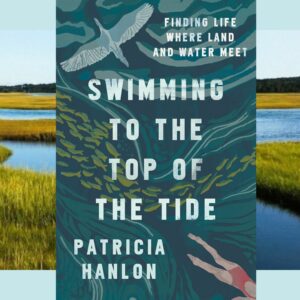 ---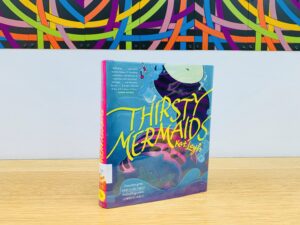 Book of the Week, July 12
---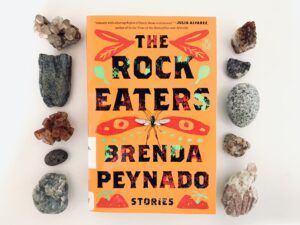 Book of the Week, July 5
A kite maker seeks forgiveness from aliens. Families fly. Ghosts sing. Swimming pools are full of dazzling danger. Lovers dance by bonfire in a dreamy night. These searing, achingly beautiful sci-fantasy stories are full of love and magic, opening up new worlds: stunning, marvelous, each one a haunting gem. "Aren't we all beautiful here?"
Book of the Week, June 28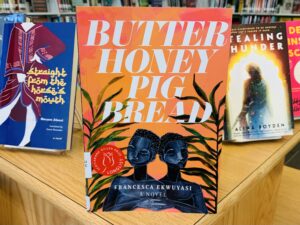 "The idea of keeping bees, with gorgeous raw honey as a reward, filled her with a delicate kind of optimism, a tender, pearlescent sort of threshold to joy."
Book of the Week, June 14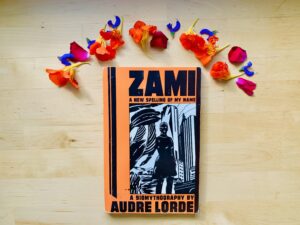 "DeLois lived up the block on 142nd Street and never had her hair done, and all the neighborhood women sucked their teeth as she walked by. Her crispy hair twinkled in the summer sun as her big proud stomach moved her on down the block while I watched, not caring whether or not she was a poem."
Audre Lorde's classic Zami: A New Spelling of My Name is our Book of the Week.
"Zami. A Carriacou name for women who work together as friends and lovers." Rich with summertime and city rhythms, lush descriptions, and deep love for women, Lorde's biomythography tells the story of a Black woman's youth and coming-of-age in lesbian communities of 1950's NYC and beyond. How did her voice become so powerful? What women inspired the woman she became? "Zami" asks and answers these questions with empathy, poetry and passion.
"…I loved her, because she moved like she felt she was somebody special, like she was somebody I'd like to know someday. She moved like how I thought god's mother must have moved, and my mother, once upon a time, and someday maybe me."
---
Book of the Week, June 7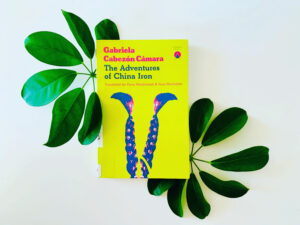 "Into the summertime I sank. Into the berries bursting red and replete from the bushes. Into the mushrooms growing in the shade of the trees. Into every single tree I sank. And I became aware of the whims of my heart, the different appetites my body could have: I wanted to be both the berry and the mouth biting into it."
 Looking for a very out-of-the-ordinary road trip read this summer? In 1872 the adventurous China Iron and lover Liz set off by ox-drawn wagon through the wild flora and fauna of Argentina. The Adventures of China Iron is our Book of the Week: a subversive, spirited reimagining of a gaucho epic—and a love letter to liberation—from Gabriela Cabezón Cámara, translated by Fiona Mackintosh and Iona Macintyre. 
---
Book of the Week, June 1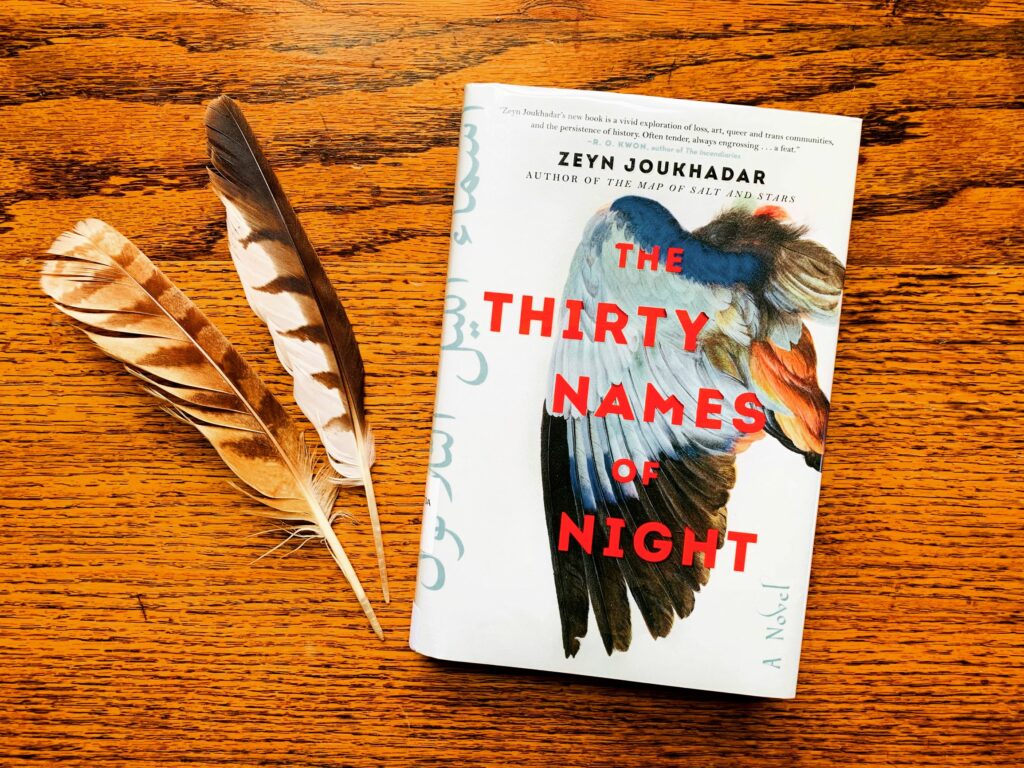 "Tell me something beautiful, you said. I opened my mouth and out came the only thing that I had ever known to be as beautiful as it was true: that I had once met a woman who knew how to fly."
Calling all birders! Zeyn Joukhadar's The Thirty Names of Night is a novel full of mystery and history, ornithology and art, and queer and transgender love stories across generations. 
It's also a perfect fit for two PPL 2021 Reading Challenge categories: a Lambda Literary Award winner or nominee AND a book written in multiple perspectives.
---
Book of the Week, May 24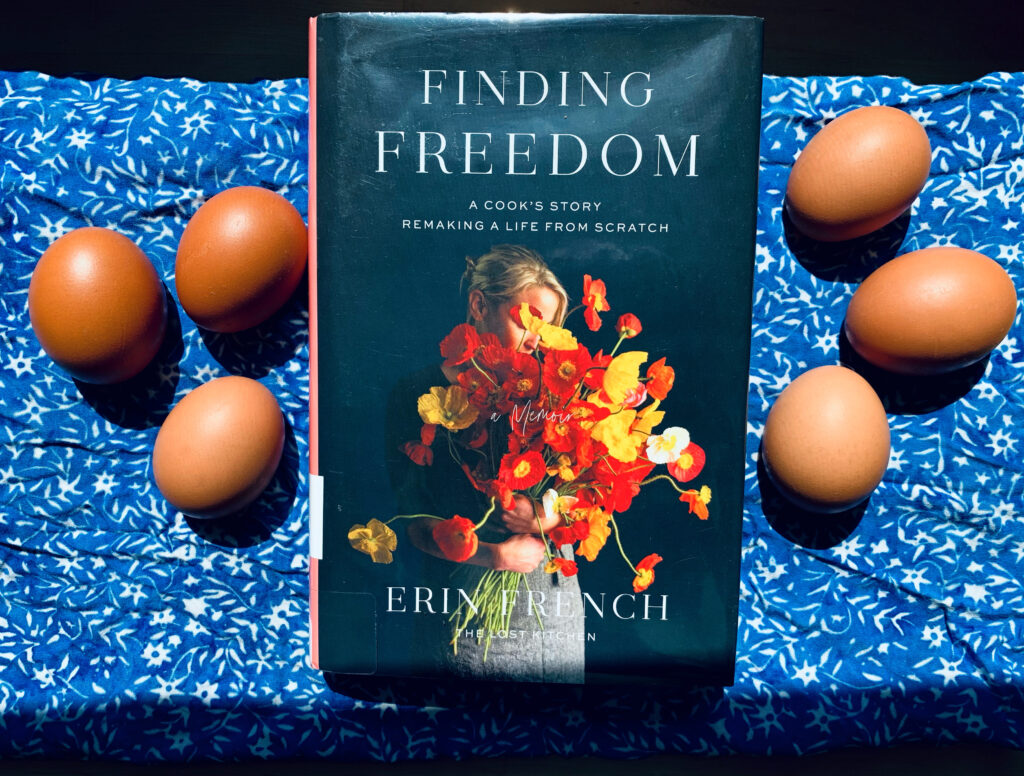 "We reconnected with those powers we had in us all along. We offered tissues when we saw a tear, quiet hands on shoulders, strong words, long hugs…For so long each of us has been quietly trying to mend ourselves, but what we discovered here was that we needed a village to lean on—to listen, to love, and to remind us that we weren't alone."
Erin French shares all the grit and hard work and sweetness of her life in Maine—how she found her way to The Lost Kitchen—in her captivating new memoir Finding Freedom.
Her path winds from childhood days in her family's diner to the joys of her own cooking, from heartache to rehab, from loss to new beginnings. It's a raw and real story that's also full of strawberries and fried chicken and an old Airstream and farmers and hard-won creations and motherhood and the goodness that community that can be. A book full of inspiration, strength, and love. 
---
Book of the Week, May 17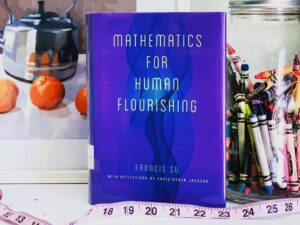 Mathematics for Human Flourishing is a beautiful, one-of-a-kind book for any curious reader. Mathematician Francis Su offers a vision of math where everyone can flourish—math rooted in the pursuit of justice, love, creativity, and healthy communities of math explorers.  
How do we create these welcoming mathematical communities? How do we explore, play, find beauty, meaning, and refuge, and open our hearts and minds?  
Su's exploration of these questions brings us an unputdownable book full of compelling human stories, fun puzzles and profound insights. We meet Christopher Jackson, who discovered his love of math as an inmate and who Su has corresponded with for years. Linda Furato connects the cultural history of her students—the knowledge of the Indigenous peoples of Hawai'i and the Pacific who navigated the sea for centuries—with trigonometry and calculus. The philosopher Simone Weil finds a path through struggle with math to a deeper understanding of life. There's so much mathematical beauty to dive into—and Francis Su's own reflections, ideas, and stories of his experience shine. 
---
 Book of the Week, May 10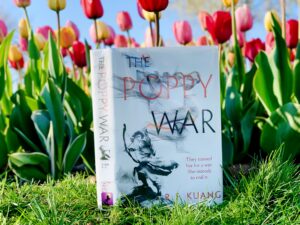 "She is a peasant. She is a student. She is a soldier. She is a goddess."  
Rin is determined to take her life into her own hands. She works herself to the bone to ace the hardest test in the Empire. She enters an elite military school. She trains to fight and becomes a target for rivals. She studies with a mysterious teacher. She makes friends. And she goes to war.  
As Rin discovers her powers, will they destroy her? 
The Poppy War is the first book in R.F. Kuang's unforgettable, heartbreaking, award-winning epic fantasy series about history and myths, gods and monsters, friendship and vengeance, the costs of power and the horrors of war.  
CW: R.F. Kuang advises potential readers to review content warnings for The Poppy War trilogy.
---
Book of the Week, May 3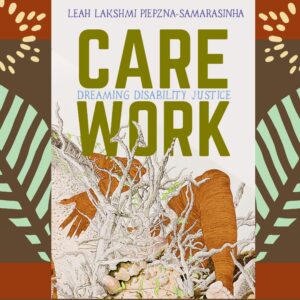 Book of the Week: Care Work: Dreaming Disability Justice by Leah Lakshmi Piepzna-Samarasinha 
"I do not want to be fixed. I want to change the world. I want to be alive, awake, grieving, and full of joy. And I am." -Leah Lakshmi Piepzna-Samarasinha  
Books like "Care Work" (to steal a line from the book) create the gardens where the future grows. Here are stories of friendship, community, and solidarity. There are practical tools for work and for healing. There is the passionate assertion that poetry and access hacks are equally important. There is joy. 
"Lakshmi Piepzna-Samarasinha explores the politics and realities of disability justice, a movement that centers the lives and leadership of sick and disabled queer, trans, Black, and brown people, with knowledge and gifts for all. Care Work is a mapping of access as radical love, a celebration of the work that sick and disabled queer/people of color are doing to find each other and to build power and community, and a toolkit for everyone who wants to build radically resilient communities of liberation where no one is left behind." -Arsenal Pulp Press
---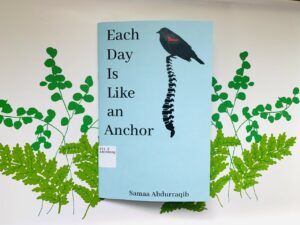 Book of the Week, April 26
"We can reshape this world / The newness of it astounding even us," poet Samaa Abdurraqib writes in "When It is Broken," an homage to N.K. Jemisin's Broken Earth trilogy and a profoundly beautiful poem that asks and answers the question: "Who will remake this world?" 
Each Day Is Like an Anchor is a moving collection of poetry for our times, reflecting on everything from nature and the environment to encounters while hiking during a pandemic to family to grief to growth to a playlist that offers up every mood of music in a soundtrack for a year like this: "Something to become undone to / Something to wake up to. / Something to greet spring to. / Something to slow your heart to. / Something to piece it together to." 
"Samaa Abdurraqib's 'Each Day Is Like an Anchor' skillfully transmutes layers of grief to fertilize new growth. Through keen poetic vision, she dreams new futures of Black liberation and deep connection to our environment, our histories, and each other." —A Clearing (where you can also find your own personal copy!)
---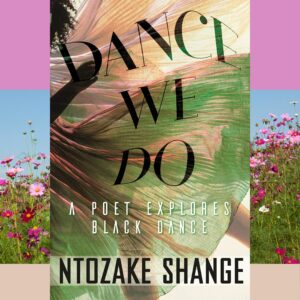 Book of the Week, April 19
"To realize one has a body and to feel that body in motion, flying, stomping, sweating, sliding turning, cascading somersaults, or crossing the floor in a grand chassé or a grand battement, is to know freedom." —Ntozake Shange 
Our Book of the Week honors iconic poet, playwright, choreographer and dancer Ntozake Shange.  "Dance We Do" is her tribute to the world of Black dance and all those who showed her the way as she was just starting out. We feel her insight and her love for this world so deeply—as she wrote, "my most precious and hilarious moments with our creators, their genius, full of mirth, gravitas, and lyric." 
San Fransisco dance studios and Brooklyn summer nights come alive as Shange shares her memories of mentors and movement, as well as photographs and interviews with luminaries like Mickey Davidson, Halifu Osumare, Camille Brown, and Diane McIntyre. "This is how it feels to be carried by Otis Sallid down a hallway. You are saved from the possibility of falling. Sallid's grasp on my thigh and between my shoulder blades assured my safety and the line of beauty his movement compelled." 
---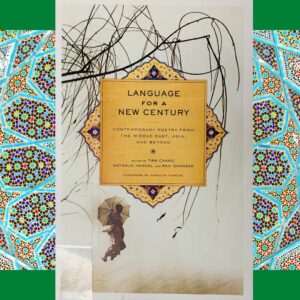 Book of the Week, April 12
"Everybody said, 'you're crazy to throw yourself headlong into a volcano and sing' / …Everybody said, 'you can't dance on one foot' / Everybody said there won't be any lights at the party / That's what they all said / but everybody came to the party anyway" -from "All of Them" by Qasim Haddad, translated from the Arabic by Sharif S. Elmusa and Charles Doria 
You can find this joyous poem in Language for a New Century, an anthology full of incomparable riches of poetry. Middle Eastern, East Asian, South Asian, and Central Asian poets and poets from around the world are highlighted by editors Tina Chang, Nathalie Handal, and Ravi Shankar. Poems about family and childhood, about home, identity, and belonging, about war, about love, about faith, about nature, about the world–we hear about everything.  
"Beauty / So many kinds to name. / You hope for a day soft at the edges / for something, someone to / know the small hands of rain / to be like rain / wet with a decent happiness." -from "Saccade" by Rishma Dunlop 
"From a sea in bloom everything will burst / One day and be a forest." -Melit Cevdet Anday, translated from the Turkish by Talât Sait Halman
---
Book of the Week, April 5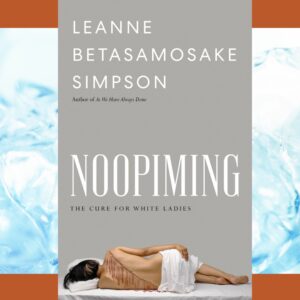 Book of the Week: Noopiming by Leanne Betasamosake Simpson 
"Esiban important practice number four: Take very, very good care of each other, always, no matter what happens."  
If you're looking for a Novel in Verse for National Poetry Month or the 2021 Reading Challenge—or if you're just looking for writing that is completely brilliant and rooted in resistance, humor, healing, joy—Leanne Betasamosake Simpson's "Noopiming" is a phenomenal choice. It mixes prose and poetry to tell the story of Mashkawaji (they/them) and seven characters to fall in love with: "Akiwenzii, the old man who represents the narrator's will; Ninaatig, the maple tree who represents their lungs; Mindimooyenh, the old woman who represents their conscience; Sabe, the giant who represents their marrow; Adik, the caribou who represents their nervous system; Asin, the human who represents their eyes and ears; and Lucy, the human who represents their brain." Join them.  
Leanne Betasamosake Simpson is a Michi Saagiig Nishnaabeg writer, scholar, and musician. Her latest album, "The Theory of Ice," will be released in 2021.
---
Book of the Week, March 29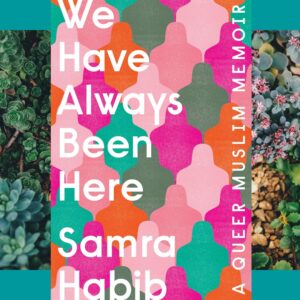 "My body could be a source of joy and pride. It was for me and me alone."  
We Have Always Been Here: A Queer Muslim Memoir explores writer and photographer Samra Habib's powerful journey through faith, love, sexuality, art, and their celebration of queer Muslim spaces, stories, and communities. "The joy of discovery is one of the biggest pleasures you'll ever know." 
"We Have Always Been Here" won the 2020 Lambda Literary Award for Lesbian Memoir/Biography.  
---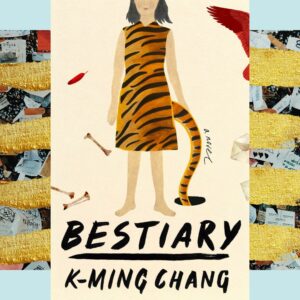 Book of the Week, March 22
"'If we stayed here,' she said, 'and the water kept outgrowing us, what do you think would happen?' I told her we'd drown, but Ben said I was wrong. We'd grow gills, she said." 
Soon after Daughter wakes up with a tiger tail, mysterious holes in the backyard spit up letters from her grandmother, and she and a neighborhood girl named Ben begin to fall in love… 
"I...wanted to write a speculative, magical work rather than a realistic one, with trauma and humor co-existing on the page alongside violence and tenderness, magic, and mundanity. I didn't want to just portray something, but to alchemize and transform it in the most literal ways. The most beautiful comment I got from my editors was that the book felt wild, and that was the most important thing to me. I didn't want to contain the story. I wanted to set it free." -K-Ming Chang, talking with Ysabelle Cheung at Literary Hub 
K-Ming Chang creates a lyrical, electric new world (with old mythologies and new) out of the stories of three generations of Taiwanese American women. Bestiary is a 2020 finalist for the Lambda Literary Award for Lesbian Fiction, a National Book Award 5 Under 35 honoree, and was hailed by NPR, O: The Oprah Magazine, the New York Public Library, and Kirkus Reviews as one of the Best Books of 2020. Find it at PPL in print or as an eBook in the cloudLibrary.
---
Book of the Week, March 15
 
In Every Body Yoga Jessamyn Stanley warmly welcomes beginners to body-positive, healing, feel-your-feelings yoga. The candid stories she shares from her own life and journey bring depth, humor, energy, and heart.  
Yoga 101 is followed by 10 sequences of poses geared toward your mood and how you want to feel, from "I Want to Stand Strong" and "I Need to Feel Balanced" to "I Need to Release Fear" and "I Need to Love Myself." Stanley also recommends Edeltraud Rohnfeld's Chair Yoga: Seated Exercises for Health and Wellbeing.
---
Book of the Week, March 8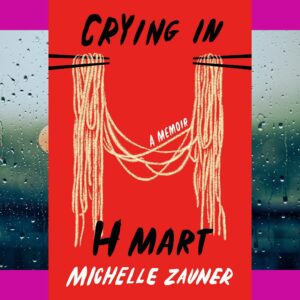 "We chased our cravings daily. If we wanted the same kimchi stew for three weeks straight, we relished it until a new craving emerged. We ate in accordance with the seasons and holidays. On my birthday, she'd make seaweed soup: a traditional dish for celebrating one's mother that is also what women typically eat after giving birth. When spring arrived and the weather turned, we'd bring our camp stove outdoors and fry up strips of fresh pork belly on the deck. In many ways, food was how my mother expressed her love."  
If you were moved by "Crying in H Mart," the viral essay Michelle Zauner (of indie pop Japanese Breakfast fame) wrote about her mother, grieving, and the many solaces of H Mart, find the rest of Zauner's story in her lyrical, electric new memoir about love, family, food, music, and finding her way. 
---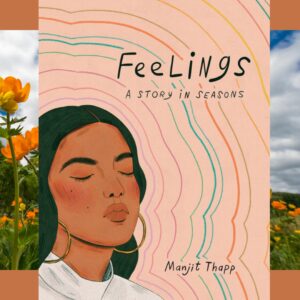 Book of the Week, March 1

"I build myself up and carve out my own space. I let the sun keep me warm, feed myself the sweetest honey, water to my roots. A spark of an idea ignites a flame that keeps me burning."  
Manjit Thapp's new graphic novel  Feelings: A Story in Seasons follows a woman through a contemplative, changing year of feelings: high summer, winter, monsoon.  
"A beautifully illustrated, evocative look inside the emotions that live and take root inside us. Feelings is simply gorgeous—lush with Thapp's signature color palettes and evocatively profound, it fills the reader with a longing to climb inside each page and stay awhile. This book is a necessary reminder that the entire spectrum of emotion serves purpose, that each feeling is valuable, and, most important, that we are not alone."—Meera Lee Patel
---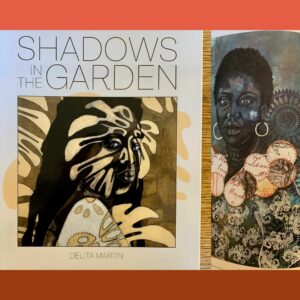 Book of the Week, February 22
"I use a simple stitch in my work, which was taught to me by my grandmother. When I was a little girl we would sew together at night and she would tell me stories. Every piece of fabric she used was old clothing or worn bedding and each piece had a story attached to it. I felt in a way that each stitch was helping to piece my history together." 
Delita Martin's art is beautiful—she uses drawing, painting, printing, hand stitching, fabric and decorative papers to create brilliant portraits.  
You can find more of her work in Shadows in the Garden and at Black Box Press Studio.
---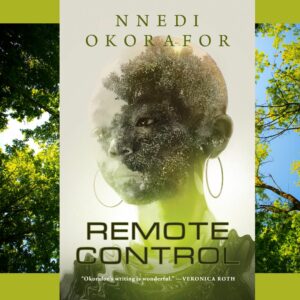 Book of the Week, February 15
"Her story traveled like an ancestor, always ahead of, beside and behind her."  
Meet Sankofa: a girl whose glowing green touch has mysterious power, traveling on a poignant quest in a world of shea trees and robocops with only a fox companion at her side.   
Remote Control is Nnedi Okorafor's mesmerizing new sci-fi adventure—and it fits the 2021 Reading Challenge category "A Book with a Journey…" 
---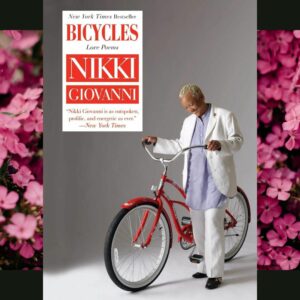 Book of the Week, February 8
"My garden! I attack those weeds with so much vigor that all I can do after an hour or so is come in the house and open that really wonderful bottle of wine I've been saving for when I fall in love again." -from "Bicycles: Love Poems" 
Writing with humor, heart, and gravitas on being in love, on not being in love, on friendship, community, ancestors, jazz, justice, ripe tomatoes, the harvest moon, dancing, the blues, life's joys and deep sorrows—we celebrate Nikki Giovanni's decades of writing poetry with this 2007 companion to her 1998 collection "Love Poems."  
A University Distinguished Professor at Virginia Tech, she is the winner of the Langston Hughes Medal for Outstanding Poetry and has received many other honors over her lifetime.  In "Bicycles" she writes wonderfully, too, on loving herself. "I do not worry," she writes. "I have me to keep me warm." 
---
Book of the Week, February 1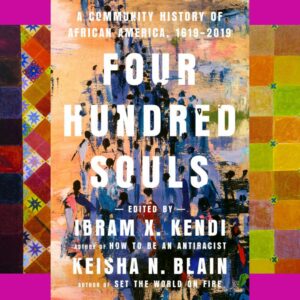 Four Hundred Souls: A Community History of African America, 1619-2019 
This. New. Book. 90 stars!⭐ 
Editors Dr. Ibram X. Kendi (How to Be an Antiracist) and Dr. Keisha N. Blain (Set the World on Fire) bring together 90 Black writers, poets, and thinkers to reflect on 400 years of history. Beginning with investigative reporter Nikole Hannah-Jones (the Pulitzer-winning creator of The 1619 Project), the mic is passed from one remarkable writer to the next—every five years you'll hear from a new voice—creating a rich community history that's a vibrant mix of poetry, memoir, essay, experiences and ideas.  
---
Book of the Week, January 25
Editor Kevin Young's new anthology African American Poetry: 250 Years of Struggle and Song brings together a rich assembly of hundreds of poems and poets, from Charlotte Forten Grimké and Audre Lorde to contemporary voices like Elizabeth Acevedo and Cameron Awkward-Rich.  
---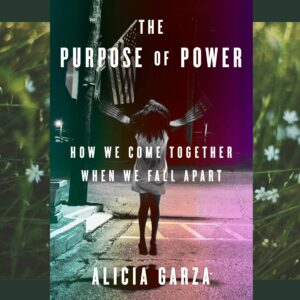 Book of the Week, January 18

The Purpose of Power: How We Come Together When We Fall Apart by Alicia Garza 
"We are fighting for a different world, and we are building new muscles to do so."  
The Purpose of Power is a profound and moving guide for all those who care about coming together to build lasting, organized movements to change the world.  
Alicia Garza draws on her lifelong experience as an activist and as co-founder of Black Lives Matter to share her powerful story and ideas—all the way from how her mom inspired her through an incredible depth and range of topics around organizing, history, leadership, coalitions, action, commitment, caring for communities and for ourselves, and most of all, how to transform grief and despair and rage into the love and connection we need to push us forward.  
Her writing is full of reflection, heart, clarity, wisdom, lessons learned, valuable tools and purposeful paths. Books like this help lead the way.
---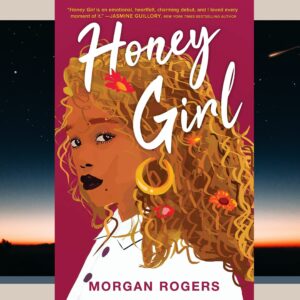 Book of the Week, January 11
Honey Girl by Morgan Rogers
"Honey Girl is a heartfelt and uncompromising look at the risks we take to find love and discover who we are." -Catherine Adel West.  
Morgan Rogers' debut novel is getting rave reviews! 28-year-old Grace Porter is celebrating the completion of her PhD in Astronomy when she meets her wife Yuki, moves to New York, and begins a new journey towards navigating the world and understanding herself. A cast of friends and queer found family offer support and insight along the way—with beautiful writing and a timely, captivating look at late-20's life and love.  
---
2020
---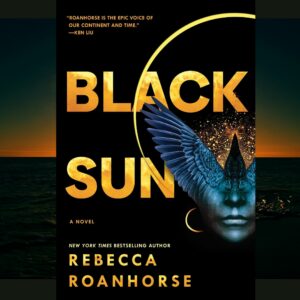 Book of the Week, December 21
Black Sun by Rebecca Roanhorse
"Usually," Xiala said carefully, "when someone describes a man as harmless, he ends up being a villain." 
Magic. Mystery. Gods. Rebellion.  
Join Xiala, a powerful, hard-drinking sea captain, and her passenger Serapio, scarred and cloaked in mystery, on their harrowing journey across the sea to reach the ancient city of Tova by the winter solstice. Rebecca Roanhorse spins a thrilling first tale in her Between Earth and Sky trilogy—inspired by ancient Mesoamerican mythology and culture—with an incredible cast of characters, a plot that will keep you guessing, and a world that will floor you. 
---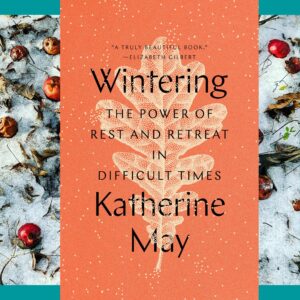 Book of the Week, December 14
Wintering: The Power of Rest and Retreat in Difficult Times by Katherine May 
"The beach is all mine, miles of windswept solitude that I can march along without encountering another soul. Nobody else seems to enjoy the cold or the bluster as I do. Winter is the best season for walking, as long as you can withstand a little earache and are immune to mud." 
Time for healing, time for rest, time for quiet before transformation. English writer Katherine May writes thoughtfully on the low times of "wintering" in her life, wondering if she might think of it differently—which leads to an exploration of the wintry worlds of wolves, dormice, bees, swimming in freezing waters, rising early in the solitude of the dark, the ritual of candle lighting, and the beauty of the aurora borealis. "I recognized winter. I greeted it and let it in."  
 While you're waiting for the warmth of Wintering, try Shonquis Moreno's Below Zero, Mary Oliver's Winter Hours, or Horatio Clare's The Light in the Dark: A Winter Journal. 
---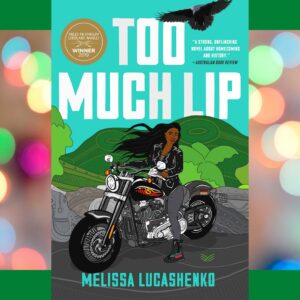 Book of the Week, December 7
"Her and Black Superman back after how long? Well over two decades since they'd swum here together, bombed off the rope swing still hanging, tattered, from the high gum branch, cooked their catch side by side over glowing coals on the tiny beach opposite. Where had those years gone and the versions of themselves who inhabited them? Unanswerable questions. But her clever, persuasive brother had been right about one thing: the river bend was still itself, still as beautiful as it had ever been." 
Meet Kerry Salter: she's come back to Bundjalung country on a stolen Harley just in time to reckon with her family and her ancestors, find love, and fight for Granny Ava's Island.  
Melissa Lucashenko's Too Much Lip is a gripping page-turner with brilliant, gritty, vibrant writing, plenty of heart, and complex characters to root for in a timeless story of family, history, and home. It 2019 it won the Miles Franklin Literary Award, Australia's foremost literary prize.
---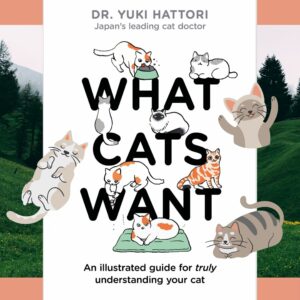 Book of the Week, November 30
Have you adopted a new feline friend? Puzzling over the mysteries of cat behavior? Do you just love cat books? Dr. Yuki Hattori is here for you with What Cats Want: An Illustrated Guide for Truly Understanding Your Cat. Learn to speak "twitching tail," why cats attack your legs just before bed, why nose nuzzles spell affection, how to keep an eye on your cat's health, and so much more! With clever, cute, and informative cat-centric illustrations. 
---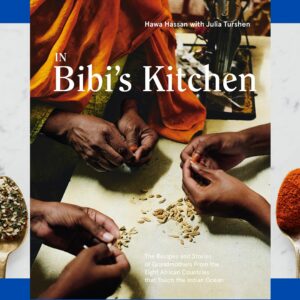 Book of the Week, November 23
Who better to share cooking secrets and stories then 16 (!) grandmothers? We're ready for all their wisdom. Recipes gathered In Bibi's Kitchen sound perfect for fall—wild greens with corn porridge and sweet vermicelli noodles with cardamom and butter, yum! 
---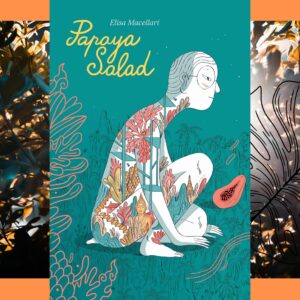 Book of the Week, November 16
"It was then that I thought of my mother. Her strength. Her poise. I thought of Gold Buddha. And of the bees. And of the papaya salad."  
If you're a fan of gorgeously illustrated graphic memoirs (and recipes!) try Elisa Macellari's Papaya Salad. Young Elisa tries her first bite of papaya salad at a family meal in Bangkok, and her great-uncle Sompong shares the vivid story of his childhood in a village in Thailand to his long journey to wartime Europe and home again.  
Macellari's extraordinary graphic novel Kusama, about the life of artist Yayoi Kusama, is also new at PPL. 
---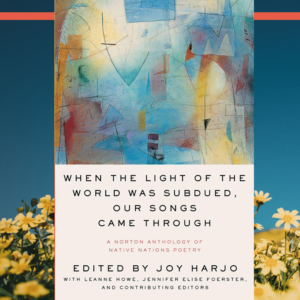 Book of the Week, November 2
When the Light of the World Was Subdued, Our Songs Came Through edited by Poet Laureate Joy Harjo with Leanne Howe and Jennifer Elise Foerster 
"Build a wall of revolving doors or revolutionary abuelas….A Lego wall or bubble wrap. A wall of hands / holding hands, hair braided from one woman / to another, one country to another… / A beautiful wall of taco trucks. / A wall of silent stars and migratory songs…solar panels and holy light." -from "The Wall" by Anita Endrezze 
Find Anita Endrezze and more than 160 fellow poets in the new book "When the Light of the World Was Subdued, Our Songs Came Through: A Norton Anthology of Native Nations Poetry."
---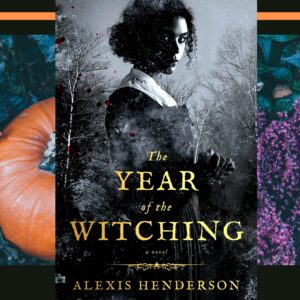 Book of the Week, October 19
"The last thing Immanuelle saw, before the night swallowed her, was the bright of the moon, winking through the trees." Looking for spooky, spectacular, soulful reads? Check out our October Staff Picks for fall faves from our Children's, Teen, Adult Services, and ILL staff. You'll find The Year of the Witching by Alexis Henderson and so much more!  
---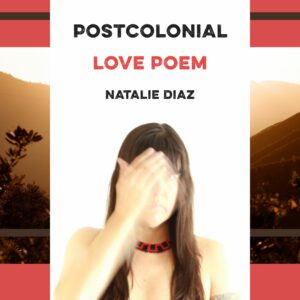 Book of the Week, October 12
Postcolonial Love Poem by Natalie Diaz 
"Haven't they moved like rivers–/ like Glory, like light–/ over the seven days of your body?" -from the poem "These Hands, If Not Gods" 
The Colorado River. Basketball. The Beloved. Sweet upside-down cake. American Arithmetic. The wind in the cottonwood, and the body. History, language, and light radiates from this electric collection of poetry by Natalie Diaz."Postcolonial Love Poem unravels notions of American goodness and creates something more powerful than hope—a future is built, future being a matrix of the choices we make now, and in these poems, Diaz chooses love." 
---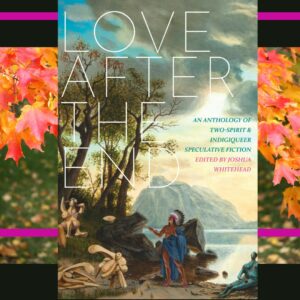 Book of the Week, October 5
"Love after the End is a book we need right now – and well beyond the now. The stories here are difficult, they're beautiful, they're hilarious and sad and frightening and hopeful. But more than all of that, they guide us back to ourselves and to our relations on a shimmering trail of song and stardust…I am grateful beyond words that this book is in the world, and grateful to the writers, artists, and editor for the gift of (re)imagining futures where Indigenous love, liberation, and laughter flourish."  -Daniel Heath Justice 
Love after the End:An Anthology of Two-Spirit and Indigiqueer Speculative Fiction is full of wondrous speculative stories to dive into this fall, including writing from Nathan Adler, Darcie Little Badger, Gabriel Castilloux Calderon, Adam Garnet Jones, Mari Kurisato, Kai Minosh Pyle, David Alexander Robertson, jaye simpson, and Nazbah Tom. 
---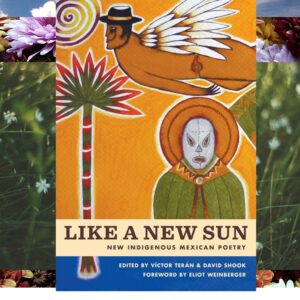 Book of the Week, September 28
"Yellow flowers on the altar / Candle light. Copal smoke. /…For abundance, flowers."  
Like A New Sun is co-edited by Isthmus Zapotec poet Víctor Terán and translator David Shook and shares the brilliant work of six Indigenous Mexican poets writing in six different languages. Poets include Víctor Terán (Isthmus Zapotec), Mikeas Sánchez (Zoque), Juan Gregorio Regino (Mazatec), Briceida Cuevas Cob (Yucatec Maya), Juan Hernández (Huastecan Nahuatl), and Enriqueta Lunez (Tsotsil). 
---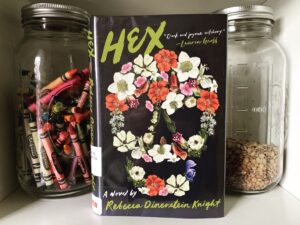 Book of the Week, September 21
"First signs of my narcissus, scilla, glory-of-the-snow, bupleurum, larkspur. I stood in my own doorway, proud. Every bleakness had been replaced by periwinkle, byzantium, heliotrope…"  
Hex is not your average campus novel, so it is…the perfect back-to-school book for our times? PhD candidate Nell loves Dr. Joan Kallas, scientist, but Nell has been recently expelled after a lab experiment gone mortally awry. For readers who love wild wordsmithery and tumultuous relationships, Hex is darkly funny tale bound up in deep yearning and dangerous botany, with a plethora of poisonous plants, humor, and heart from Rebecca Dinerstein Knight.
---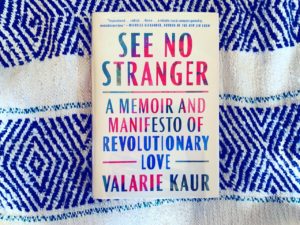 Book of the Week, September 7
"How do we love in a time of turmoil? How do we labor for the world we want when the labor feels endless?" Renowned Sikh activist, filmmaker, and civil rights lawyer Valarie Kaur breaks it down for us and offers many paths forward in See No Stranger: A Memoir and Manifesto of Revolutionary Love.  
"Revolutionary love is practiced in community. Each of us has a role…the future might still feel dark and unknown, and we might not live to see the world to come, but when we choose to show up with love, our labor becomes an end in itself."
---
Book of the Week, August 31 
"I can still hear it when I see that photograph, the sound of my own laughter. My deep and pleasurable delight. The sound is a heavenly one. My laugh a broad inheritance. Within it, you'll hear Zora and Hattie and Jadine. And my mother."   
In her deeply dope collection This Is Major: Notes on Diana Ross, Dark Girls, and Being Dope poet and professor Shayla Lawson dives into memoir and essays on art and culture, bringing her wit and wisdom to writing on Diana Ross and Nina Simone, Ntozake Shange, SZA, Twitter, Tammy from HR, Sojourner Truth, the women of the Rodeo Caldonia High-Fidelity Performance Theater, Italy, laughter, and so much, much more. If you're still stacking up your summer reads, add this shining book to the Major pile. 
---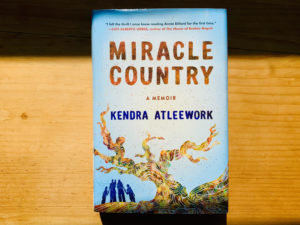 Book of the Week, August 24
"All the parts of life—lonely, beautiful, terrible—mixed up in the right combination and lodged between these mountains…In a training session for the search-and-rescue team, she volunteered to be buried in the snow with a breathing apparatus while the others scavenged the avalanche field with dogs and poles…This was the beginning of the ways she found to risk herself, as if she declared to those little towns, to the sky that swallowed sound, You are worth this life." Kendra Atleework's Miracle Country is a powerful new memoir about life, family, nature, and history in California's Eastern Sierra. 
---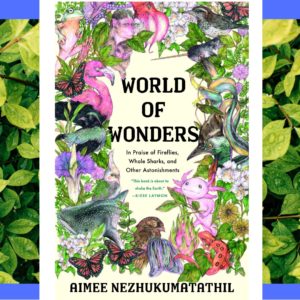 Book of the Week, August 17
Lovers of axolotls and narwhals, this one's for you! We love nature + memoir + Aimee Nezhukumatathil's poetry, so we are beyond jazzed for her new book World of Wonders: In Praise Of Whale Sharks, Fireflies, and Other Astonishments. 
---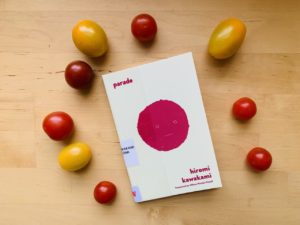 Book of the Week, August 10

Parade: A Folktale by Hiromi Kawakami, translated by Alison Markin Powell. 
"Tell me a story from long ago." August is Women in Translation month! Hiromi Kawakami explores what two of her characters might do on a summer's day—the noodles they would eat, the nap they might take, the stories they would tell. It's a drowsy, swift plunge into the world of memory, folklore, and childhood, with fascinating, intricate illustrations by Takako Yoshitomi.  
"Parade" is also a quick read for one of our 2020 Reading Challenges: A book by an author from Japan.
---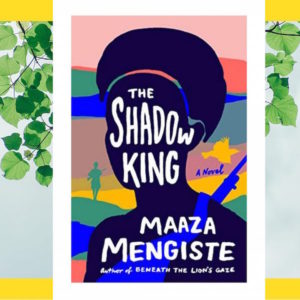 Book of the Week, August 3
"Sing, daughters, of one woman and one thousand, of those multitudes who rushed like wind to free a country from poisonous beasts. Sing, children, of those who came before you, of those who laid the path on which you tread towards warmer suns."  
Checking out the Booker Prize longlist? Maaza Mengiste's The Shadow King is a historical fiction favorite, centering the powerful stories of Ethiopian women in the fight against Mussolini in 1935. As writer Fifi Bat-hef (@kenyanbibliophile) underscores in her outstanding review, "one of the first battles against European fascism which set the stage for the second world war was fought on African soil with Black women as active participants." 
---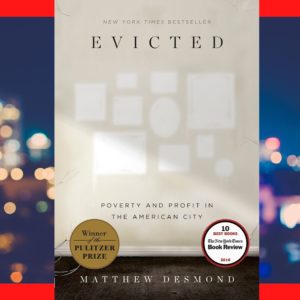 Book of the Week, July 27
"Fewer and fewer families can afford a roof over their head…Whatever our way out of this mess, one thing is certain. This degree of inequality, this withdrawal of opportunity, this cold denial of basic needs, this endorsement of pointless suffering – by no American value is this situation justified." Matthew Desmond takes a hard look at the dream of affordable housing in the U.S. as he explores the housing crisis through the stories of eight families in Milwaukee.  Evicted won the Pulitzer Prize for Nonfiction in 2017.
---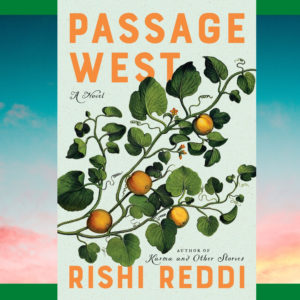 Book of the Week, July 20
"1914: Ram Singh arrives in the Imperial Valley on the Mexican border, reluctantly accepting his friend Karak's offer of work and partnership in a small cantaloupe farm…The Valley is full of settlers hailing from other cities and different continents. The stakes are high and times are desperate—just one bad harvest or stolen crop could destabilize a family…Richly imagined and beautifully rendered, Passage West offers a moving portrait of one man's search for home." New in summer reading for history buffs and lovers of family sagas in fiction: Rishi Reddi's passion for history, characters, and storytelling shines in Passage West.
---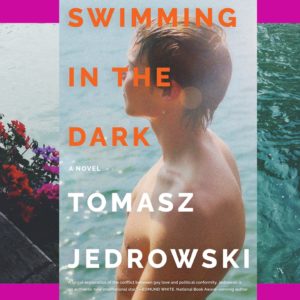 Book of the Week, July 13
"It was the sort of early summer that erases any memory of other seasons, one where light and warmth clasp and feed you to the absolute." Swimming in the Dark by Tomasz Jedrowski is a tender, lyrical historical novel about a relationship and a country, set in 1980's Poland: two young men meet in the summer and fall in love, then discover themselves on the opposite sides of a shattering political divide. For fans of Phillipe Besson's "Lie With Me" and Ocean Vuong's "On Earth We're Briefly Gorgeous." 
---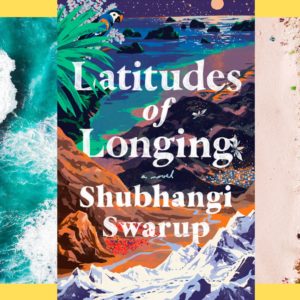 Book of the Week, July 6
In July, dreamy cover art by illustrator QU Lan has us eager to dive into Shubhangi Swarup's Latitudes of Longing, a lush, immersive debut novel with storytelling that sweeps readers across the natural world. 
---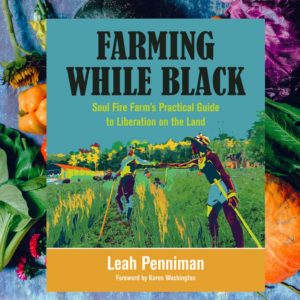 Book of the Week, June 22
 "Farming While Black encourages us to reach for the greatest and settle for nothing less. Know your history. Share and tell our stories. Pay respect and honor our elders. Pass on the gift of knowledge and fortitude to our youth. Find strength in family and community, but above all love one another, love the Earth, and be true to one's self." –Karen Washington, Rise & Root Farm.  
Leah Penniman's (Li/Ya/She/He) comprehensive manual for African-heritage people covers all aspects of small-scale farming, elevates the wisdom and work of African Diasporic farmers and activists, and shares the stories, curricula, and recipes of Soul Fire Farm, a BIPOC-centered community farm committed to ending racism and injustice in the food system. Learn more at farmingwhileblack.org, where you can find resources and a reparations map that includes Maine's own Presente Maine and Liberation Farms. 
---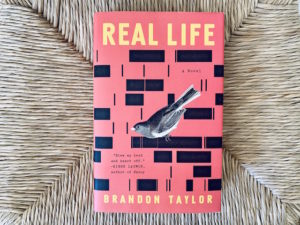 Book of the Week, June 15

"There is writing so exceptional, so intricately crafted that it demands reverence. The intimate prose of Brandon Taylor's exquisite debut novel, Real Life, offers exactly that…Stunning work from a writer who wields his craft in absolutely unforgettable ways." -Roxane Gay. Brandon Taylor's revelatory new campus novel is a summer read you won't forget. 
---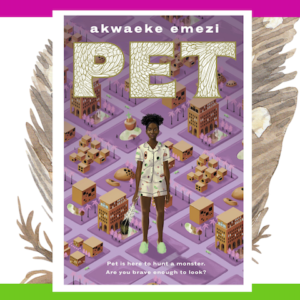 Book of the Week, June 8
"Beloved gave the world a long-suffering look, and Jam leaned against a cabinet with a grin plastered on her face, watching them banter. Even as they teased each other, Redemption's parents were always tracking him with eyes full of love." For lovers of fantasy and sci fi (whether you're a teen or adult) Akwaeke Emezi's novel Pet is a swift, gripping tale that explores a new world, with angels and monsters and people, the love of family and friends, how to help one another, and how to learn to see all that you haven't seen yet so you can get to the truth and change what needs changing. You can find Pet in cloudLibrary on ebook and eAudiobook. 
---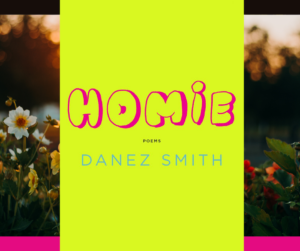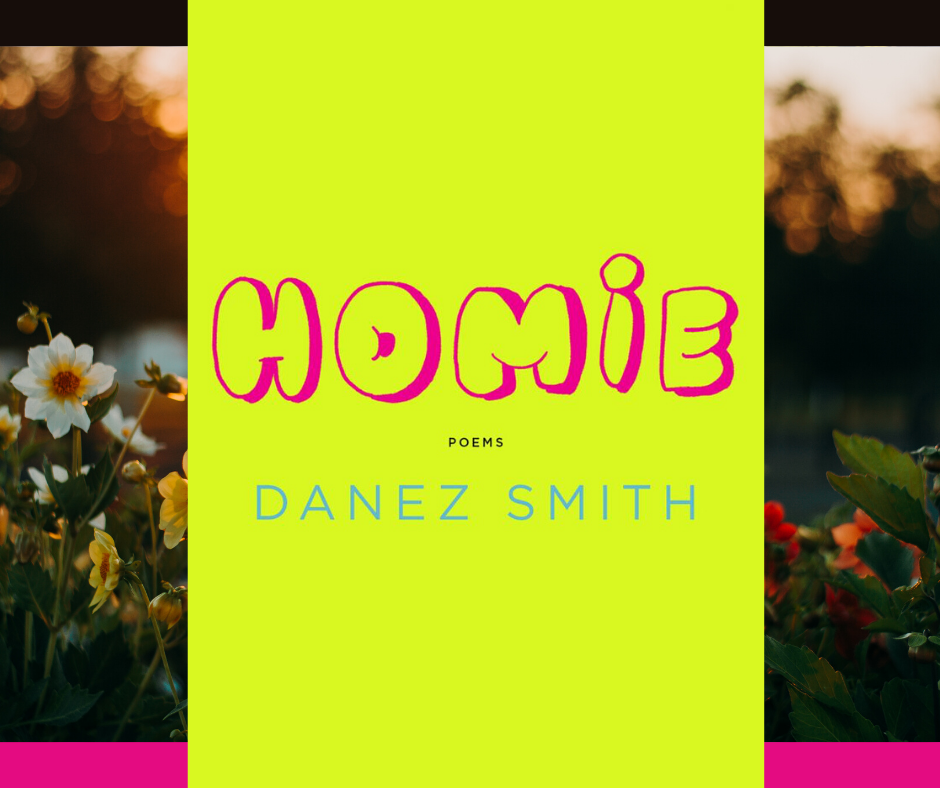 Book of the Week, June 1

Poet Danez Smith sings out poems of love and intimacy in their 2020 collection Homie. In the poem "my president" they affirm all those who are their people, supporting their mama for president and their grandma for president and trans girls for president and teachers and birds and neighbors who hold the door open for them when their arms are full of laundry and the dude at the pizza spot and the children who they'd elect too, like "jonathan, eleven /…blog writer, young genius, community activist, curls tight / as pinky swears, black as my nation i trust the world in his tender / blooming hands, i trust him to tell us which rivers are safe to drink / & which hold fish like a promise."

There's a whole Danez Smith world in this book, a world's expanse of observation and feeling, life and motion, elegy and ode, and the nation they create in these verses is for their beloved friends, their fam. They call their loves. The morning is a soft shawl. Texts arrive at just the right time. Trees are slow green explosions. Their anthem is mighty.
---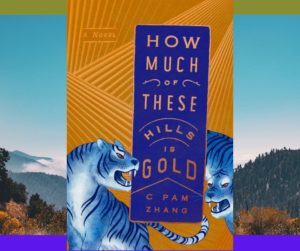 Book of the Week, May 25
"How Much of These Hills Is Gold is a miracle, as timely as it is timeless, propulsive but also wonderfully meditative, a ferocious, tender epic about a vulnerable immigrant family trying to survive the American Gold Rush. I read it in one night and know I'll revisit it soon: I envy you your first read of this book."—R.O. Kwon. I'm very patiently (okay, kind of patiently) looking forward to reading this acclaimed debut novel by C Pam Zhang.
---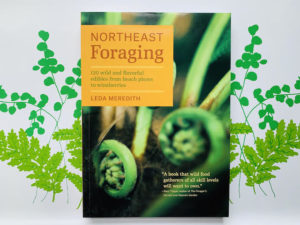 Book of the Week, May 18
Have you been out this spring gathering curly dock leaves and field garlic? When's the perfect time to harvest Polygonum cuspidatum and turn it into a delicious pie? Where can you go to freely forage in May and what's safe and sustainable to eat? Leda Meredith spills the sea beans in Northeast Foraging: 120 wild and flavorful edibles from beach plums to wineberries.
---
Book of the Week, May 11
"For all those that have to fight for the respect that everyone else is given without question." A mother's quest to save her daughter introduces readers to the earthshattering world and extraordinary relationships of N.K. Jemisin's epic The Fifth Season. In 2018, Jemisin became the first author to win three Best Novel Hugos in a row for her Broken Earth trilogy. If you've already read and loved the Broken Earth trilogy, find her new novel The City We Became on cloudLibrary today. 
---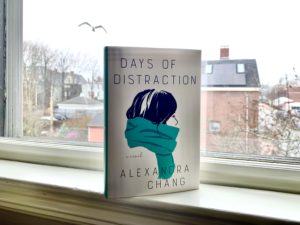 Book of the Week, May 4

"Alexandra Chang…illuminates how complex and entangled our notions of selfhood, family, love, history, and existence ultimately are, and how perilous and exhilarating the journey to navigate them can be." -Catherine Chung. A writer explores, researches, and mulls her relationships and experiences from California to Ithaca to China and back again in Days of Distraction, an insightful, funny, and moving new novel.  
---
Book of the Week, April 27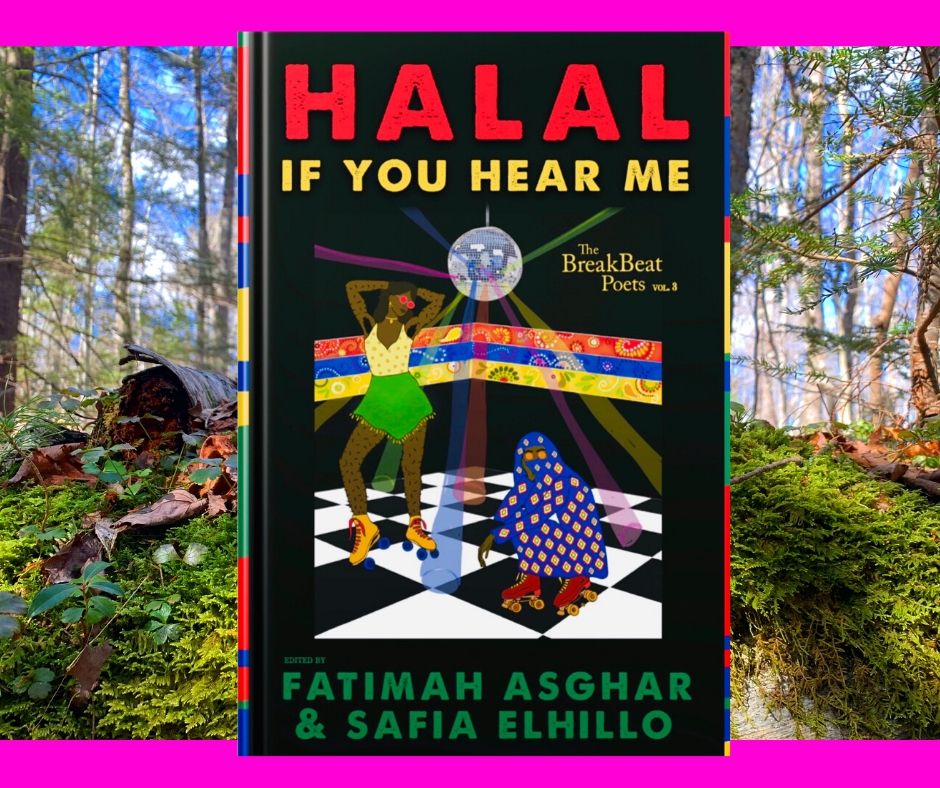 "hopefully / one day you will know what the moon feels like in / your hands. that's how it felt to first hold you." -from the poem "Anneanne Tells Me" by beyza ozer 
So many stars of contemporary poetry shine in Halal If You Hear Me, edited by Fatimah Asghar and Safia Elhillo and described by Haymarket Books as "a BreakBeat Poets anthology of writings by Muslims who are women, queer, genderqueer, nonbinary, and/or trans." Featuring the epic wordsmiths Noor Ibn Najam, Warsan Shire, Tarfia Faizullah, Angel Nafis, Afshan Shafi, Nasra, Aisha Sharif, and many more. 
---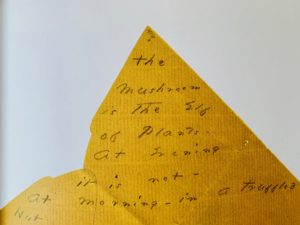 Book of the Week, April 20
"Excuse / Emily and / her Atoms / The North / Star is / of small / fabric but it / implies / much / presides / yet." Emily Dickinson's visions and revisions shine on the small fabric of scraps of envelopes and paper—her writing and thinking both revealed and revelation in Marta Warner and Jen Bervin's The Gorgeous Nothings.  
---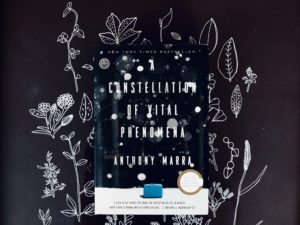 Book of the Week, April 13
What paths do we travel in this life? Who will matter the most: a sister, a friend, a doctor, a stranger? When will we betray or love or help one another? How do we find each other, at last, how do our paths intersect? Akhmed risks his own life to save his neighbor's eight-year-old daughter Havaa. His quest brings them both to Sonja, the head of surgery at a war-torn hospital, who is haunted by thoughts of her missing sister. This novel is full of tenderness, gravity, and life: the most vital connections we find together in the darkest times. Anthony Marra's A Constellation of Vital Phenomena is available to download on eBook from PPL's cloudLibrary collection. 
---
Book of the Week, April 6
Aracelis Girmay's Kingdom Animalia is an all-time favorite poetry collection, contemplative, beautiful, personal, resounding, full of elegy and ode. I look for this book again and again on my shelf. "I strapped my life to a buoy," she writes, "& sent it out.  / & was hoping for a city whose citizens sing / from their windows or rooftops, / about the beauty of their children / & their children's eyes, & the color of the fields / when it is dusk. & was hoping for a city as free as the rain, whose people roam / wherever they want, free as any real, free thing is free. / Joyful. Green."  
---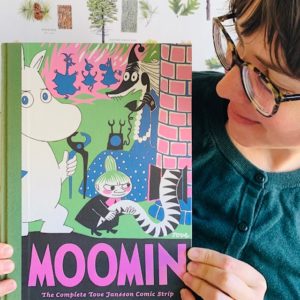 Book of the Week, March 30
"He's got such a lot of feelings, this Moomintroll." -Snufkin.  
Comic books and comic strips were how my brother and I learned to love reading eons ago (along with my mom's careful teaching and dedication to story time anytime—at bedtime, in the wilds of our backyard, on rainy days, when I was sick, at the library, or whenever we wanted to quietly escape into a story together). The quietest moment in this past weekend of news was a minute or two curled up, lost in the foibles and tenderness of Tove Jansson's bighearted Moomin family.  
---
Book of the Week, March 23
"We were all close friends who had known each other many years, people who had always worked and thought together. As happens with those who love each other and are grief-stricken, we tried to love each other more, to protect and take care of each other…"  
-from A Place to Live: and Other Selected Essays of Natalia Ginzburg translated by Lynne Sharon Schwartz. 
Natalia Ginzburg, an Italian writer (1916-1991) who grew up in a large, actively anti-fascist family in Turin, has a frank, revelatory voice that shines in her essays. She draws you into all aspects of life large and small, sorrows and joys and ideas. I hope someday I'll get to read her memoir/novel Family Lexicon, translated by Jenny McPhee and described as a masterpiece: "An Italian family, sizable, with its routines and rituals, crazes, pet phrases, and stories, doubtful, comical, indispensable, comes to life." 
---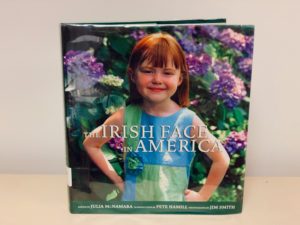 Book of the Week, March 16
As we think of loved ones near and far…"I have family in two countries…sometimes, the Irish cousins come here, and we all go to the beach for vacation, or else we go to Ireland and go to the countryside, play different games, and do a lot of singing. Even my daddy sings when we're in Ireland, although I've never heard him sing here." -Caitlin McNamara, Kindergartner, Long Island. The Irish Face in America (edited by Julia McNamara with photographs by Jim Smith) shares bright portraits and the personal stories of dozens of Irish Americans—writers, musicians, activists, artists, firefighters, educators, kids and families—celebrating a rich heritage and history.  
---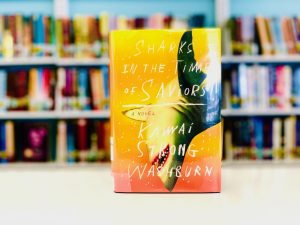 Book of the Week, March 9
Readers! This bright and shark-y cover is as lush and magical and sharp as Kawai Strong Washburn's writing in his debut novel Sharks in the Time of Saviors. As fellow author Marlon James says: "Old myths clash with new realities, love is in a ride-or-die with grief, faith rubs hard against magic, and comic flips with tragic so much that they meld into something new." 
---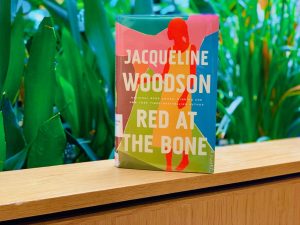 Book of the Week, March 2
"I spend my days looking for signs. Today it's the light dancing across the floor…It's Melody coming in from school saying, Grandma, you've been sitting all day like that? Girl, let me at least take you out for an ice-cream cone. And it's us on a park bench in the early evening. Sitting and licking." Generations of a Brooklyn family—grandparents and parents, mothers and daughters—tell their stories, a harmony of voices and relationships over time in Jacqueline Woodson's lyrical, revelatory novel Red At The Bone.
---
Book of the Week, February 24
Gish Jen's new novel pitches a modern classic of dystopian fiction. Smart, funny, terrifying, tender, with an Underground Baseball League and talking houses and characters you will root for, this is the story of one family's deep love for each other, for their community, and for true liberty. While you wait for baseball season to start, grab a cup of hibiscus tea with mint and settle in with The Resisters.  
---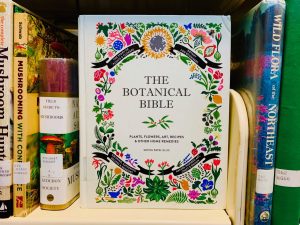 Book of the Week, February 17
In the depths of winter, color and light can always be found in books—and in the thick of woods, if you're peering. For the curious, Lauren Brown's Weeds and Wildflowers in Winter will help you identify all the herbaceous plants that are poking out of the snow. If you're in a warmer spot, Sonya Patel Ellis' The Botanical Bible: Plants, Flowers, Art, Recipes and Other Home Remedies is an informative and inspiring treasure-trove to pour through at length, packed with science, botany, art, crafts, and recipes. Come spring, you'll know a cow parsnip from a sneezeweed, and be well prepared to pickle magnolia blossoms. 
---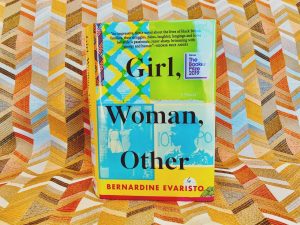 Book of the Week, February 10
Love—between a mother and a daughter, a grandmother and a grandchild, between women, friends, and lovers—abounds in Bernardine Evaristo's Booker Prize-winning novel Girl, Woman, Other. You'll also find arguments, intimacy, energy, questions, conversation, humor, heartbreak, and harmony, all the depths and revelations of individuality and the complexities of togetherness in a chorus of voices and life stories. Happy Valentine's Day week, readers! 
---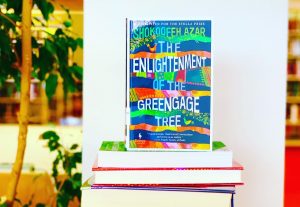 Book of the Week, January 27
"Dad's had this mania for seashells for a while now. It started at the same time that Mom got her mania for fireflies; she would go into the forest every night, returning with jars full of them. When everyone was asleep, Mom would release the fireflies she had caught on the edge of the forest and let them fly around." Are you an adventurous reader? Climb up into the swaying treetop dream of Shokoofeh Azar's novel The Enlightenment of the Greengage Tree, where magical realism collides with history and the story of a family is spun in sorrow and in love. Azar's author bio always notes that she was the first Iranian woman to hitchhike the entire length of the Silk Road, so we won't leave that out! 
---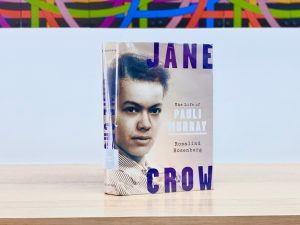 Book of the Week, January 20
"Hope is a song in a weary throat / Give me a song of hope / And a world where I can sing it." -from Dark Testament by Pauli Murray. History lovers! Explore the deeply influential life and work of the Reverend Dr. Pauli Murray (1910-1985)—the groundbreaking lawyer, legal scholar, gender nonconforming civil, labor, and women's rights activist and advocate, poet, priest, and Episcopal saint—in the rich and compelling recent biography Jane Crow: The Life of Pauli Murray by Rosalind Rosenberg.  
---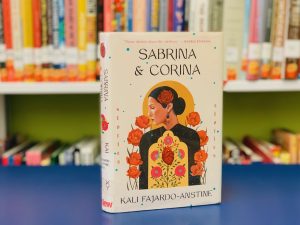 Book of the Week, January 13
"We wanted to take that baby deer home with us, where it would sleep beneath our beds, graze throughout our yard, drink water from our tub. Our new sister, the animal. But we heard our mother then. She was sprinting in our direction…Even in twilight, I could see her face, determined and poised. She looked like fire burning her way across the valley." Kali Fajardo-Anstine's moving and magnetic collection Sabrina & Corina, finalist for a National Book Award in Fiction, brings readers an outstanding new voice and stories that Sandra Cisneros says "blaze like wildfires."  
---
2019
---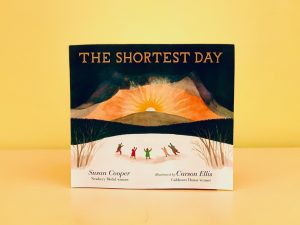 Book of the Week, December 23

Welcome back, sun! Library workers of the Northern Hemisphere rejoice in the return of the light, though stacks of books to read through dark hours still teeter as we wait for longer days. Here's Susan Cooper's poem The Shortest Day in a picture book with illustrations by Carson Ellis. 
---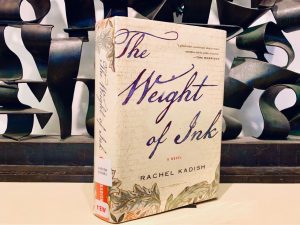 Book of the Week, December 16
"The greatest act of love—indeed, the only religion she could comprehend—was to speak the truth about the world." Rachel Kadish's The Weight of Ink weaves together the stories of Ester Velasquez, a brilliant religious thinker and philosopher in the dangerous world of 1660's London, and Helen Watt, a modern-day historian in a race to uncover the secrets of a trove of paper and ink. A gem of recent historical fiction and winner of a 2017 National Jewish Book Award and the 2018 Association of Jewish Libraries Fiction Award. 
---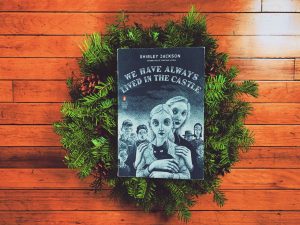 Book of the Week, December 9
"I stood on the library steps holding my books…and wishing, as I always did, that I could walk home across the sky instead of through the village." Why read cheery, festive novels this time of year when you can read a dark and delightful classic by the great Shirley Jackson? Mary Katherine "Merricat" Blackwood—one of literature's great narrators—opens the door to her haunting homelife in "We Have Always Lived in the Castle," an uncanny, alarming, entrancing tale of suspense and sisterhood. "You will be wondering about that sugar bowl, I imagine. Is it still in use?"
---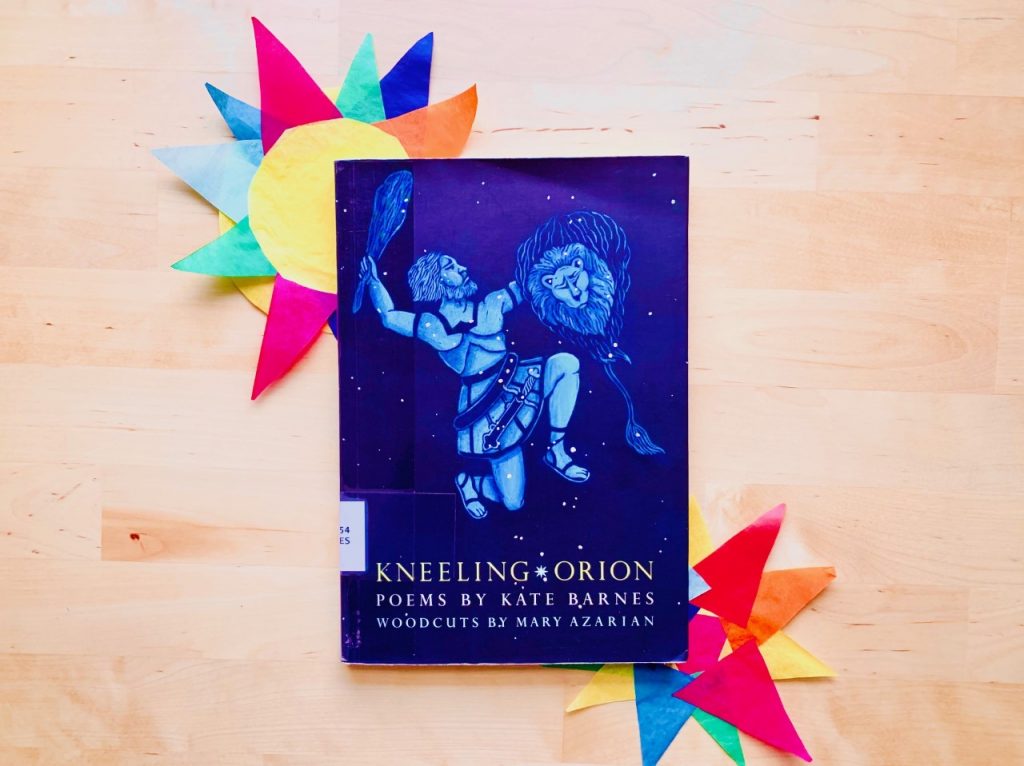 Book of the Week, December 2
"Epona, if you came here today, / riding your white mare / over these long slopes of snow, / would I even be able to see you? / …You would sit sideways / on the mare's back, holding your basket / of barley in your lap, your wreath of bread / in one hand, promising that the snow / won't cover the fields forever…" Kate Barnes was Maine's first Poet Laureate. Her poetry collection Kneeling Orion (with woodcuts by Mary Azarian) is a luminous book for this snowy December day.  
---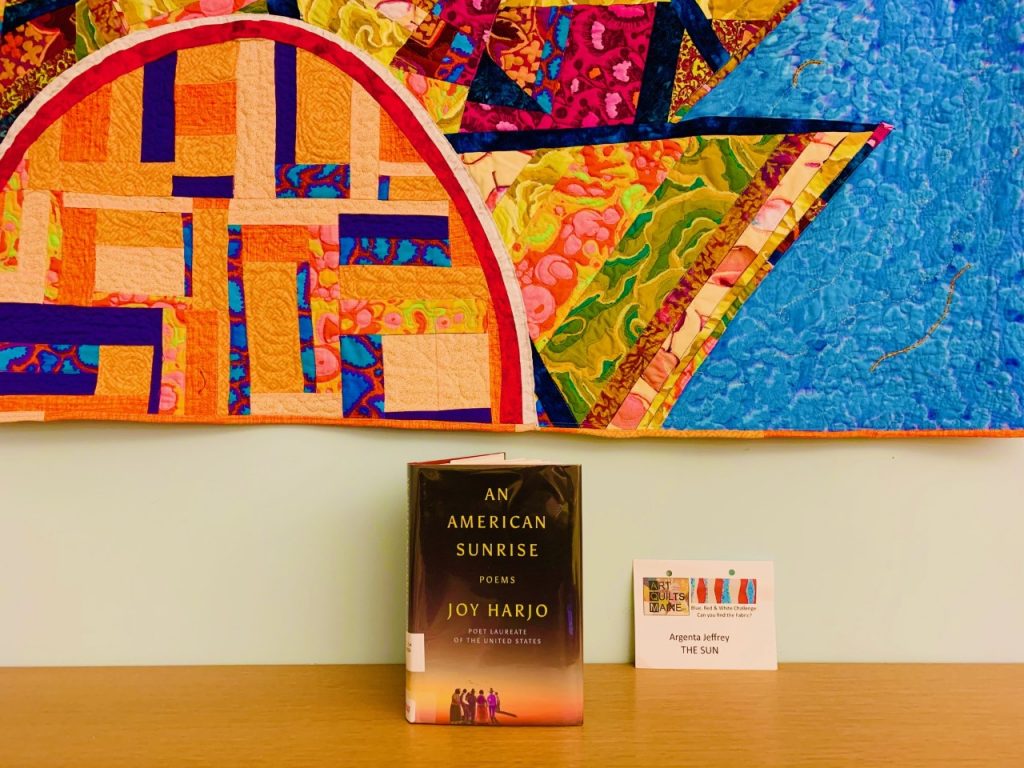 Book of the Week, November 25
Argenta Jeffrey's colorful quilt "The Sun" rises over Joy Harjo's new poetry collection An American Sunrise. The quilt is part of the beautiful work from Art Quilts Maine artists showing in the Sam L. Cohen Children's Library: come and see! Joy Harjo is an internationally renowned writer of the Muscogee (Creek) Nation, and she is the Poet Laureate of the United States. "We are making our grandchildren's world," she writes, "with our words. We perceive a world in which everyone sits at the table together, with enough for everyone." 
---
Book of the Week, November 18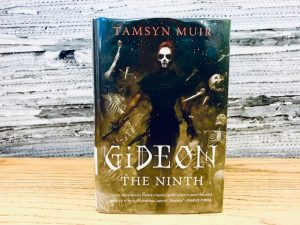 Tamsyn Muir's funny, smart, and gruesome Gideon the Ninth is one of the most entertaining reads in science-fantasy this year. Brilliant swordswoman Gideon Nav teams up with her lifelong nemesis, the book-loving necromancer Harrowhark, in a decaying gothic horror palace full of deadly tests, locked doors, and weapon-wielding competitors—they're just trying to solve all the puzzles, figure out whether rivals are friends or foes, and stay alive while bodies pile up and skeletons serve them soup.  Dreamy reading full of bloody twists and surprises for dark nights! And it's the first in a series.
---
Book of the Week, November 11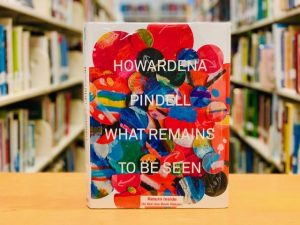 "What kept me alive and alert in the midst of intense stress was a determination not to cave in to other peoples' unfortunate behavior—what nourished me and gave me energy was the extraordinary beauty I found…" This beautiful new folio—edited by Naomi Beckwith and Valerie Cassel Oliver—shares decades of the life and work of artist, activist, and educator Howardena Pindell. Explore essays, interviews, and the resonant history of Pindell's art and words, from her years in conversation with myriad issues including homelessness, HIV/AIDs, and apartheid, to her travels, to her responses to the art world and racism, feminism, and tokenism. If you love art, biography and history, find out What Remains to Be Seen in a book full of dozens of full-color photographs and paintings: a bright, absorbing tome well worth poring through on a long November night. 
---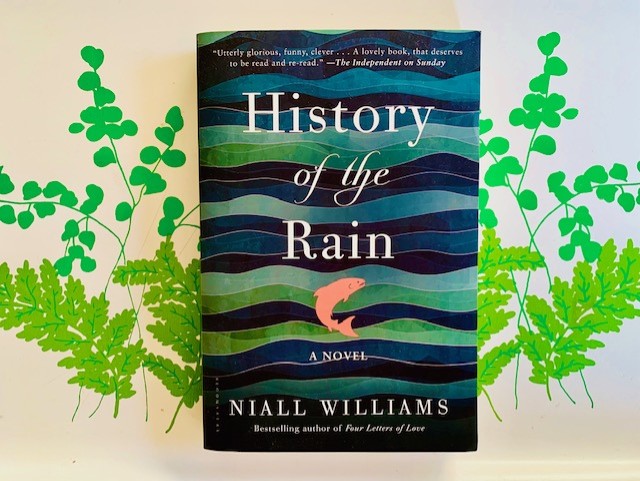 Book of the Week, November 4
"Some people make you feel better about living. Some people you meet and you feel this little lift in your heart, this 'Ah', because there's something in them…you'd forgotten human beings could shine so." Ruthie Swain's storytelling shines in Niall Williams' spirited History of the Rain, a novel set in Ireland's County Clare. 
---
B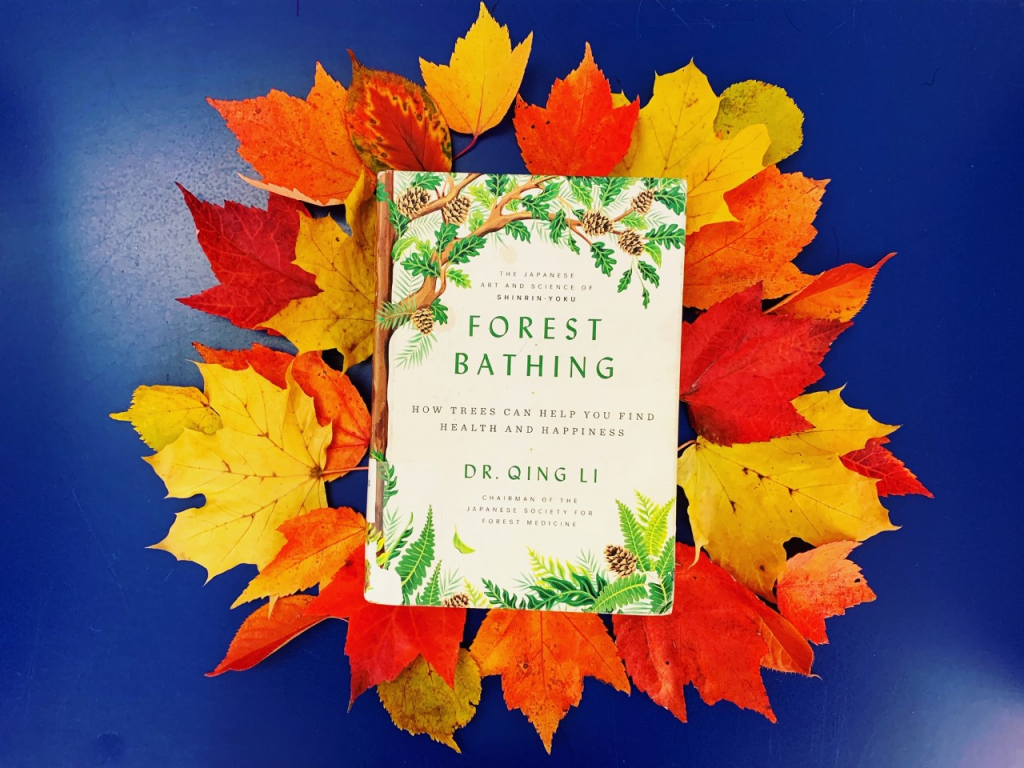 ook of the Week, October 28
"Our health and the health of the forest go hand in hand." Have you ever basked in the ferny trails of Winnick Woods? Visited gorgeous Vaughan Woods in Hallowell? Felt at peace in Baxter Woods in Deering Center? What's your favorite Maine forest? Dr. Qing Li's profoundly beautiful book Forest Bathing—full of stories, studies, folklore and science—shares the history of shinrin-yoku in Japan, details how forest-bathing can help our health, and calls to preserve the world's forests. With dozens of beautiful photographs of trees in Japan and across the world, an immersion in this thoughtful, lovely tome may be second only to a bath in October's bright leaves.  
---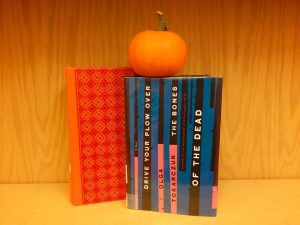 Book of the Week, October 21
Looking for a gripping mystery written by a Nobel Prize Winner with a uniquely marvelous narrator and a spooky forest setting this October?  Polish writer and activist Olga Tokarczuk just became the 15th woman to be awarded the Nobel Prize for Literature. We're hoping more of her books will be translated soon. "Drive Your Plow Over the Bones of the Dead" (translated by Antonia Lloyd-Jones) is new at PPL: place your holds!
---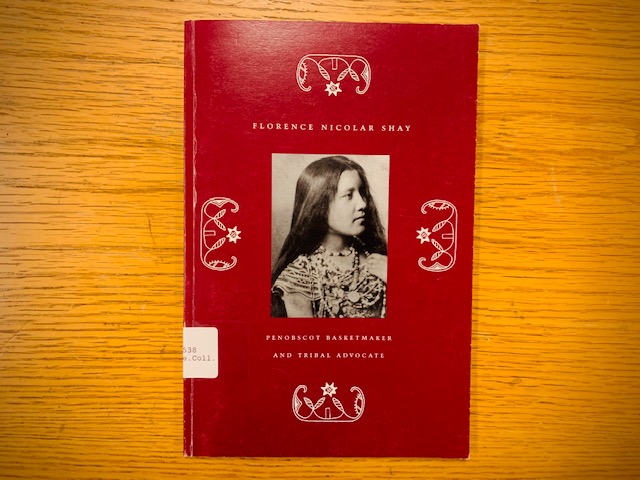 Book of the Week, October 14
Florence N. Shay was a Penobscot historian and lifelong advocate for Indigenous suffrage and legal rights in Maine, working alongside others in her family and community. The Wabanaki were denied the right to vote in state and local elections by the State of Maine until 1967. If you would like to learn more about her life, work, and family, you can read the full text of her historical writings collected in Florence Nicolar Shay: Penobscot Basketmaker and Tribal Advocate. The book includes a preface by her son Charles Norman Shay (Penobscot Elder, writer, and decorated veteran of both World War II and the Korean War), a biography by writer and teacher Kate Kennedy, and an essay by the Penobscot Nation's Tribal Historian James E. Francis, Sr.  
---
Book-loving cat-lovers, rejoice! Curl up with your favorite feline and enjoy the natural snark, skepticism, and insight of a cat's-eye view of humanity in the international classic I Am a Cat by Natsume Sōseki. If you're looking for heartwarming newer novels, The Travelling Cat Chronicles by Hiro Arikawa or If Cats Disappeared from the World by Genki Kawamura each offer wonderful contemporary cat-centric spins on life. 
---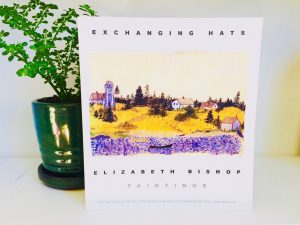 Book of the Week, September 30

"She writes poems with a painter's eye." -Meyer Schapiro. PPL doesn't have a copy of Exchanging Hats, but the Ladd Library at Bates College does! With the Maine Reciprocal Borrowing Program, you can drop by 68 participating libraries in person to check out materials from their collections, like this gem (edited by William Benton) that collects poet and painter Elizabeth Bishop's far-flung, luminous art.  
---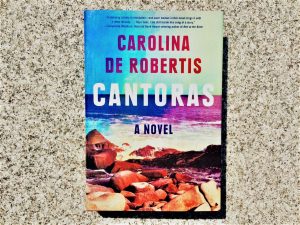 Book of the Week, September 23
"They were stunned by the sand dunes, the vast life of them…the lighthouse rose before them…Cheese sandwiches and salami for dinner around the campfire. The thrill of lighting the wood, keeping it burning. Laughter spiked their conversation, and when it lulled, the silence had a glow to it, crackled by flames. They were happy. They were not used to being happy. The strange feeling kept them up too late together, giddy with victory and amazement." Five women in Uruguay—Romina, Flaca, 'La Venus,' and Paz—create a seaside sanctuary in Carolina De Robertis' new historical novel "Cantoras," a shimmering, unputdownable story of queer community and love over time.  
---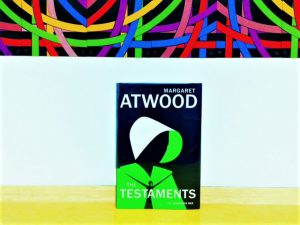 Book of the Week, September 16
"How little time it takes to change a face: carve it like wood, harden it. No more of that wide-eyed daydream gazing I used to do. I've become sharper…" Do you have your copy of The Testaments yet? Quit your daydreaming, sharpen your focus, and see how dangerous writing can be: here we are in Gilead again. 
---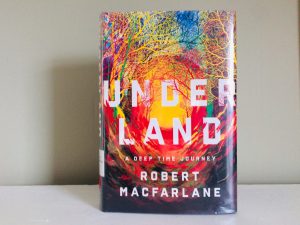 Book of the Week, September 9 
"Explorers, artists, cavers, divers, mourners, dreamers, and murderers" (as well as physicists, miners, and more!) populate the grimly beautiful depths of Robert Macfarlane's new book. You'll be on the edge of your seat whether he's describing dark matter, ancient tombs, a wild drive miles beneath the sea, or a harrowing journey through a boulder ruckle. What's a ruckle, you ask? Pick up Underland and shine a light—but be warned: Macfarlane is keen to tell you "what lies underground, why you should not disturb this place, and what may happen if you do."
---
Book of the Week, September 2
De'Shawn Charles Winslow's new novel, In West Mills, is a page-turning tale full of life, heart, worry and wisdom, and most of all, characters to laugh with, cry with, and root for. A great book to dive into on these still-summer days.  
---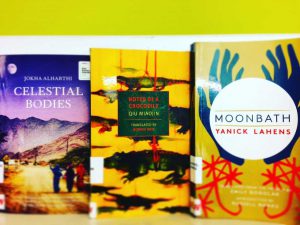 Book of the Week, August 26
Notes of a Crocodile depicts the coming-of-age of a group of queer college students discovering love, friendship, and artistic affinity while hardly studying at Taiwan's most prestigious university." We picked up Qiu Miaojin's cult classic (translated by Bonnie Huie) during a summer thunderstorm last week, and read till the sun came out. It's pictured here in great company with Jokha Alharthi's Man Booker International Prize winner Celestial Bodies (translated by Marilyn Booth) and Yanick Lahens' Prix Femina winner Moonbath (translated by Emily Gogolak). What are your favorite books by #womenintranslation? 
---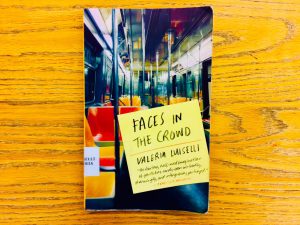 Book of the Week, August 19
"On my worktable, there are diapers, toy cars, Transformers, bibs, rattles…tiny objects take up all the space. I cross the living room and sit on the sofa with my computer on my lap. The boy comes in: -What are you doing, Mama? -Writing." NYC-based writer Valeria Luiselli was born in Mexico City and grew up in South Africa. Her novel Faces in the Crowd is translated from the Spanish by Christina MacSweeney. Our readers say: hooray for #womenintranslation and for translators! 
---
Book of the Week, August 12
"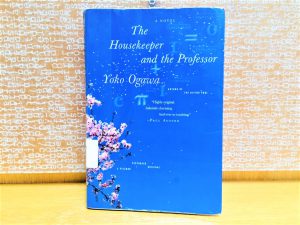 Among the many things that made the Professor an excellent teacher was the fact that he wasn't afraid to say 'we don't know.' For the Professor, there was no shame in admitting you didn't have the answer, it was a necessary step toward the truth. It was as important to teach us about the unknown or the unknowable as it was to teach us what had already been safely proven." Yōko Ogawa's novel The Housekeeper and the Professor is our second pick for #WITmonth: it's a warm-hearted, uplifting book about the beauty of math, baseball, and all the ways friendship can spring up again and again. While you're reading, place your holds on Ogawa's thrilling new novel, The Memory Police, coming soon. 
---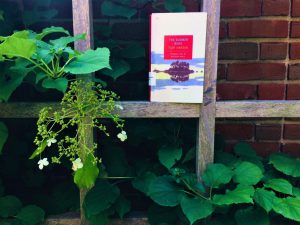 Book of the Week, August 5
"It was a particularly good evening to begin a book." Droll, lucid, luminous, and jam-packed with the sharp wisdom of small moments of being, Tove Jansson's life-affirming novel The Summer Book is the first of the great works we're celebrating for Women in Translation Month. An island, a grandmother and her granddaughter, explorations and adventure, boats, birds, storms and musings abound. The photo of this incomparable gem was snapped at our favorite neighborhood summer spot—the Longfellow Garden at the Maine Historical Society. 
---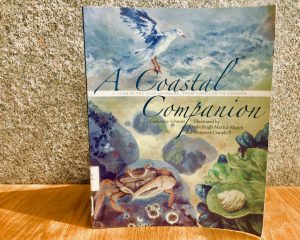 Book of the Week, July 29
Here you'll find basking sharks, sea ravens, St. Elmo's fire, guillemots, leatherbacks, "Fisherman's soap," beach peas, the Perseids, Ruth Moore, E.B. White, and a slew of Gulf-of-Maine-related quotes from artists, scientists, and writers. In A Coastal Companion: A Year in the Gulf of Maine, from Cape Cod to Canada, author Catherine Schmitt stitches together a sea-quilt of daily facts and observations from January to December. With illustrations by Maine artists Kimberleigh Martul-March and Margaret Campbell. 
---
Book of the Week, July 22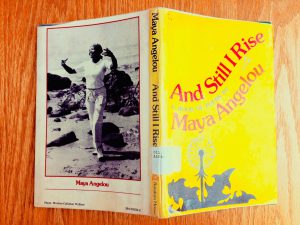 "Just like moons and like suns / With the certainty of tides, / Just like hopes springing high, / Still I'll rise." Maya Angelou—American writer, singer, actor, and civil rights activist—lifts up her arms by the sea, face shining, in a photograph on the library's bright first edition of And Still I Rise: A Book of Poems. Her third book of verse, published in 1978, includes some of her most beloved and evocative work: "Phenomenal Woman," "Woman Work," "Life Doesn't Frighten Me," and "Still I Rise."
---
Book of the Week, July 15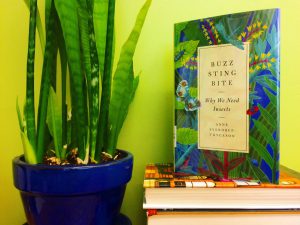 Have you heard the incredible story of the "Tree Lobsters" of Ball's Pyramid? Did you know that earwigs are doting mothers? That the Tinkerbell wasp is so tiny it can land on the tip of a human hair?  Whether you are skeptical about the wonders of insect life or a big fan, check out the fascinating, charmingly-written, and extremely timely Buzz, Sting, Bite: Why We Need Insects, an exploration of the joys and necessity of biodiversity by Norwegian ecologist Anne Sverdrup-Thygeson. 
---
Book of the Week, July 8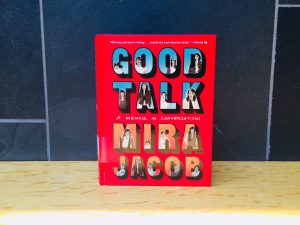 Good Talk is Mira Jacob's new graphic memoir. It's inspired by memorable conversations with friends, old loves, family, her husband, the candid questions of her curious child, and her own revelatory reflections on her country and personal history. Fellow writer Celeste Ng notes, "By turns hilarious and heart-rending, it's exactly the book America needs at this moment."
---
Book of the Week, July 1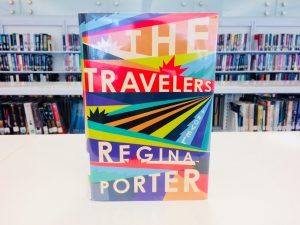 "The day Mrs. Christie came toward me with that iron, I remembered what it was like…to want to protect the ones you love. More steam was coming off her body than the iron she held. I've been there. Our bodies carry steam for us." Kick off your summer reading with The Travelers by Regina Porter. Moving deftly through decades from Georgia to Vietnam to Portsmouth to New York to Berlin, this page-turner full of secrets and truths has a cast of unforgettable parents and children, cousins and neighbors, friends and lovers: a world of gripping, intertwined histories and voices that collide and spark on the page. 
---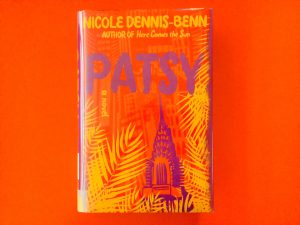 Book of the Week, June 24 
"Frank, funny, salty, heartbreaking, full of love, Dennis-Benn is a map-maker to those places in the heart held so closely, the holder may not even know they're there." —Alexander Chee. Nicole Dennis-Benn's moving, powerful second novel, Patsy, spins two epic tales in one: it follows the journeys of a woman in New York and her child in Jamaica, living and yearning apart from each other, both searching for what is true. A great book to dive deep with this summer.  
---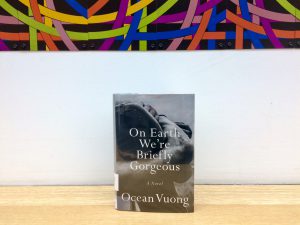 Book of the Week, June 17
"You and I, we were real. We laughed knowing joy would tear the stitches from our lips." There's no novel like Ocean Vuong's debut novel, On Earth We're Briefly Gorgeous: a modern classic through and through. "Sometimes a writer comes along and stops your breath. I'm reading 'On Earth We're Briefly Gorgeous' and there is so little air moving through my body as I read. When writing is this good, who needs air?" —Jacqueline Woodson 
---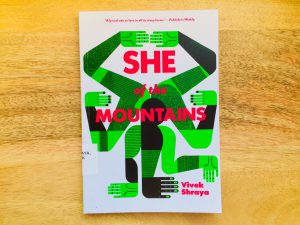 Book of the Week, June 10
"In the beginning, there is no he. There is no she." In her 2015 novel She of the Mountains  Vivek Shraya shares two tales of love: stories of the goddess Parvati and her beloved Shiva intertwine with those of two lovers in modern Canada.  A lyrical exploration of the complexities of individuality, queerness, and understanding, and a powerful story about hearing your own voice over the din of the crowd, Shraya's riveting work challenges homophobia and identity policing from all corners. This swift, heartfelt, thought-provoking read resonates.  
---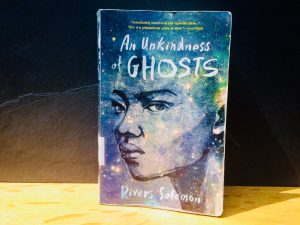 Book of the Week, June 3
"With an Afrofuturist premise grounded in a queer neuroatypical worldview, An Unkindness of Ghosts is the post-Butler novel many of us have been waiting for." – Strange Horizons. Rivers Solomon's gorgeous prose, grip-you-and-pull-you-in-because-you-care-so-much-about-them characters, and brilliant, harrowing worldbuilding all come together in a sci-fi story for the ages that also deeply reflects upon our own world. 
---
Book of the Week, May 27
"Necessary and illuminating." –Meghan O'Rourke.  Esmé Weijun Wang is a mental health advocate, novelist, and author of The Collected Schizophrenias, winner of the Graywolf Press Nonfiction Prize. Wang's essays insightfully investigate ideas of illness, health, and her own experience—all the places where there are no easy answers. "There might be something comforting about the notion that there is, deep down, an impeccable self without disorder, and that if I try hard enough, I can reach that unblemished self. But there may be no impeccable self to reach, and if I continue to struggle toward one, I might go mad in the pursuit."  
---
Book of the Week, May 20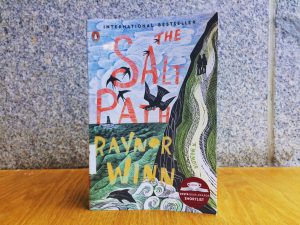 "If we hadn't done this there'd always have been things we wouldn't have known, a part of ourselves we wouldn't have found." Raynor Winn's The Salt Path is a luminous, frank memoir about the 630-mile path along the coast of Devon and Cornwall that she and her husband embark on after losing their home. Their days camping and hiking are colored by encounters with seabirds and bottlenose dolphins, spray and mountain paths, every shade of light, sweat, and hunger, profound beauty without and a deepening perspective within—sharply rendered, too, are encounters with others, questions raised by the myriad responses to homelessness they run into, and Winn's reflections on the trail, nature, and humanity along the way. 
---
Book of the Week: May 13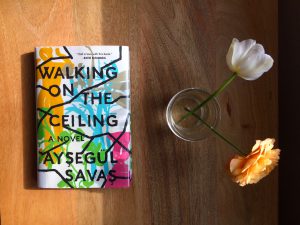 "My mother had heard the myth told in school that girls became boys and boys became girls when they walked under a rainbow. On their drives to Istanbul through miles of sunflower fields, when the sky revealed its arch, my mother pleaded with her father to go faster, imagining all that she would do once she crossed to the other side." A young Turkish woman. Walking and talking in Paris. A rapidly changing Istanbul. Walking on the Ceiling by Ayşegül Savaş is a mesmerizing new novel about intersecting lives, people and places in the heart, the stories we tell others and all those we tell ourselves.
---
Book of the Week: May 6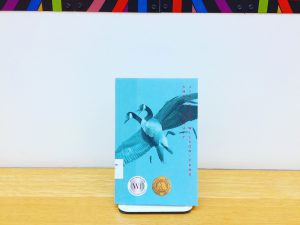 "Her Nai Nai practicing taiji in the backyard, as the sun rose…After her death, neither [Mei] nor Sandy could remember the slow dance she would perform alone each morning. Movements with mythic names. Wave Hands like Clouds. Carry Tiger to Mountain. Each step shifts into the next. Tigers become geese…"  
Writer and musician jia qing wilson-yang's Small Beauty tells the story of Mei, a woman grieving the death of her beloved cousin in rural Ontario. As she reflects on her life from a canoe in the middle of a lake, Mei's story and the stories of her loved ones join in a moving, meditative novel—on family and history, conversation, secrets and discovery, race, queer and intergenerational community, nature, new beginnings, and love. wilson-yang's writing shines. Small Beauty received the 2017 Lambda Literary Award for Transgender Fiction. 
---
Book of the Week: April 29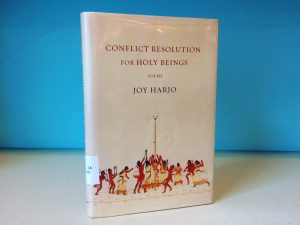 "Now you can have a party. Invite everyone you know who / loves and supports you. Keep room for those who have no / place else to go. / Make a giveaway, and remember, keep the speeches short. / Then, you must do this: help the next person find their way / through the dark." In the radiant poetry of Conflict Resolution for Holy Beings, writer, musician, artist, and Mvskoke Nation member Joy Harjo brings the sorrow and the song. Pull up a chair to the kitchen table that Harjo invites us to again and again—a place where stories are shared, and a place for listening.
---
Book of the Week: April 22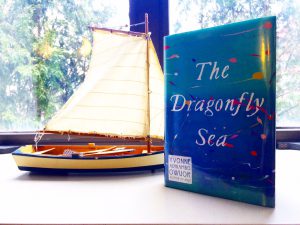 "Small crimson lights of charcoal fires. The honey smell of fried mahamri. Here the timbre of the sea…" Looking for an epic novel to curl up with this spring? The Dragonfly Sea by Yvonne Adhiambo Owuor is a vibrant coming-of-age tale for readers who enjoy lush, lyrical contemporary fiction. It follows Ayaana's spectacular journey as she embarks by ship from Pate, her island home off the coast of Kenya, and discovers her own path through the world—from the seas of the Shengsi Islands to the streets of Istanbul—until her story carries her home. With a complex cast of characters, a profound look at longing and discovery, and settings that sing on the page, The Dragonfly Sea is the kind of book that comes alive in your hands. 
---
Book of the Week: April 15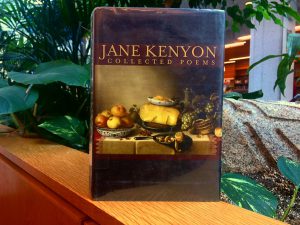 "I should have stoked the stove / an hour ago. The house / will go cold as stone. Wonderful! / I won't have to go on / balancing my checkbook." Collected Poems by Jane Kenyon is our book of the week: her striking, honest reflections on the life of the mind and heart (and about daily life at Eagle Pond Farm) continue to resonate. "My neighbor honks and waves driving by. / She counsels troubled students; keeps bees; / her goats follow her to the mailbox. / Last Sunday afternoon we went canoeing on the pond. / Something terrible at school had shaken her. / We talked quietly far from shore…The light / around us seemed alive. A loon—itinerant— / let us get quite close before it dove, coming up / after a long time, and well away from humankind." 
---
Book of the Week: April 8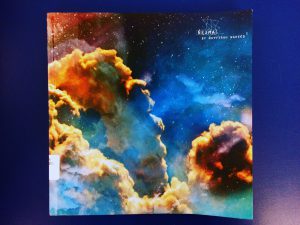 "the poem. / the one that is running through your life. / pay attention. / to that poem." Nayyirah Waheed's second book, Nejma, gathers together another small galaxy of her evocative, sharp poetry. If you are not yet familiar with her work, you can also find it on Instagram @nayyirah.waheed. "early. / while the sun is still white. / i pick the pink leaves. / i heat the water until it becomes milk. / i search for the cinnamon juice i made yesterday. / and i find it. / next to the lemons soaking in rose molasses." 
---
Book of the Week: April 1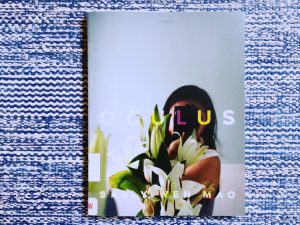 "It was spring. I was still hopeful. In my chest, what beat / was cracked but still salvageable." Our book of the week is Oculus, a new collection of poems by Sally Wen Mao. It is both astonishing in scope and completely relatable, exploring nature and voyeurism, racism and robotics, love and family, dipping effortlessly between these themes and beyond. Mao's work shines: it is brilliant, accessible, eclectic, provocative, and beautiful. "Will you be electric sheep, electric ladies, will you sleep? / There is no end of things in the heart. / My robot, my poet, ancient and erstwhile and now / and f-ever, / the best mischief: to be stranded in this electricity with you."
---
Book of the Week: March 25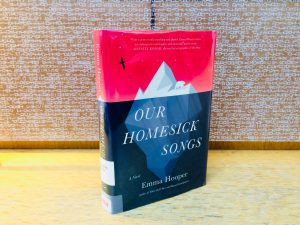 "She blinked, squeezed her eyes shut, and then opened them again and saw the same thing. Things. Hundred and hundreds, thousands, more than her eyes could count, all around the boat and leading on, out, jellyfish. Glowing and bright like the stars had fallen down into the sea, like she was in the middle of a new and important constellation." —from Our Homesick Songs, by Emma Hooper.
---
Book of the Week: March 18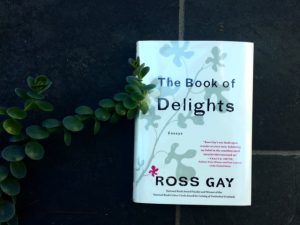 "Ross Gay's "The Book of Delights" reminds us of the wisdom of old songs: What a difference a day makes. This is a glimpse into a year of an artist's life, dazzling with wit, wisdom and heart." —Tayari Jones. Poet, gardener, and teacher Ross Gay's slim book of beautiful, conversational "essayettes," written over the course of a year, is as honest and real about life's present hardships as it is about life's infinitely discoverable sweet joys. The Book of Delights is an unputdownably warm and generous book about all the worlds within this world that draw near to each other—fig trees and friendships, hummingbirds and high fives, loss and recovery, memory and love. Dip into this new book for some mind-and-heart sustenance as we wing, slowly, towards spring. 
---
Book of the Week: March 11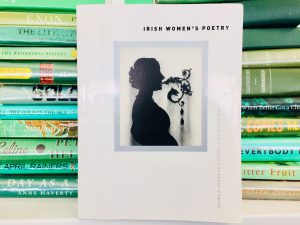 "One Tuesday in November she finished the wash-up / Mounted a white horse / And rode into the force nine waves / Out beyond the lighthouse.  / Feck it, she said, startling the neighbours, / It's go now or be stuck here forever…" -Mary O'Malley, from the poem "A Young Matron Dances Free of the Island." Looking for just the right poetry to recite this weekend? The Wake Forest Book of Irish Women's Poetry shares the sharp, lively, evocative work of sixteen Irish poets, including Rita Ann Higgins, Moya Cannon, Eva Bourke, and Eavan Boland: "I want a poem / I can grow old in. I want a poem I can die in."  
---
Book of the Week: March 4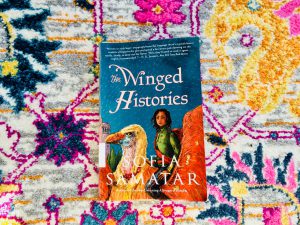 "Written in such heart-stoppingly beautiful language there's a good chance readers will ignore the plot and spend a few hours just chewing on the words, slowly…"-N.K. Jemisin.  Four women—Tav, a soldier, Tialon, a scholar, Seren, a poet, and Siski, a noble—share their rich and wondrous stories in Sofia Samatar's lyrical fantasy, The Winged Histories.  If you love brilliant and beautiful writing, unforgettable worlds, epic journeys, and complex characters, lovers, and revolutions, Samatar's fantastic tales are for you to seriously sink into (with a pen to jot down your favorite lines). For a reading marathon, pair with "A Stranger in Olondria," this novel's companion. And for those participating in our 2019 Reading Challenge: let it be known…there's a map in this book.
---
Book of the Week: February 25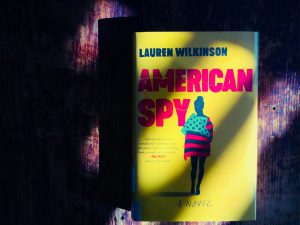 Complicity. Duplicity. Lies.  And the truth. "What I actually did for a living had long since inoculated me against any of the romantic ideas I'd once had about spies…It's not romantic to be so loyal that you compromise your sense of yourself." But Marie Mitchell knows who she is. In American Spy she tells her uncompromising story—a suspenseful and nuanced navigation of life in the crosshairs of American betrayals. Cold War spy thriller, complex social commentary, and deeply-felt story of family, sisterhood, loss and courage, this unsparing and absorbing debut novel by author Lauren Wilkinson twists, turns, and keeps the reader thinking through the very last lines.  
---
Book of the Week: February 18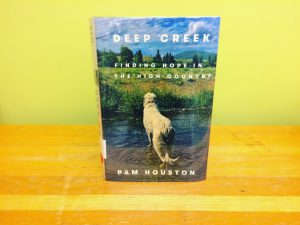 "I want to live simultaneously inside the wonder and the grief…as long as we are living, there is always time to expand the story." Pam Houston's Deep Creek: Finding Hope in the High Country is our book of the week. Colorado mountain winters, wolfhounds and elk calves, aspen groves and wildfires, our changing world, people who love the land, and the complex history of healing over a lifetime—whether she is sharing stories, offering observations, or asking questions, Houston's new memoir moves with a gripping clarity, humor, honesty, and depth. "Her stories of love, loss, and a life lived in relationship to land give us good reasons not to give up on ourselves and each other. This is the book we need right now to remind us how to endure—passionately. An unstoppable heart song." -Lidia Yuknavitch.  
---
Book of the Week: February 11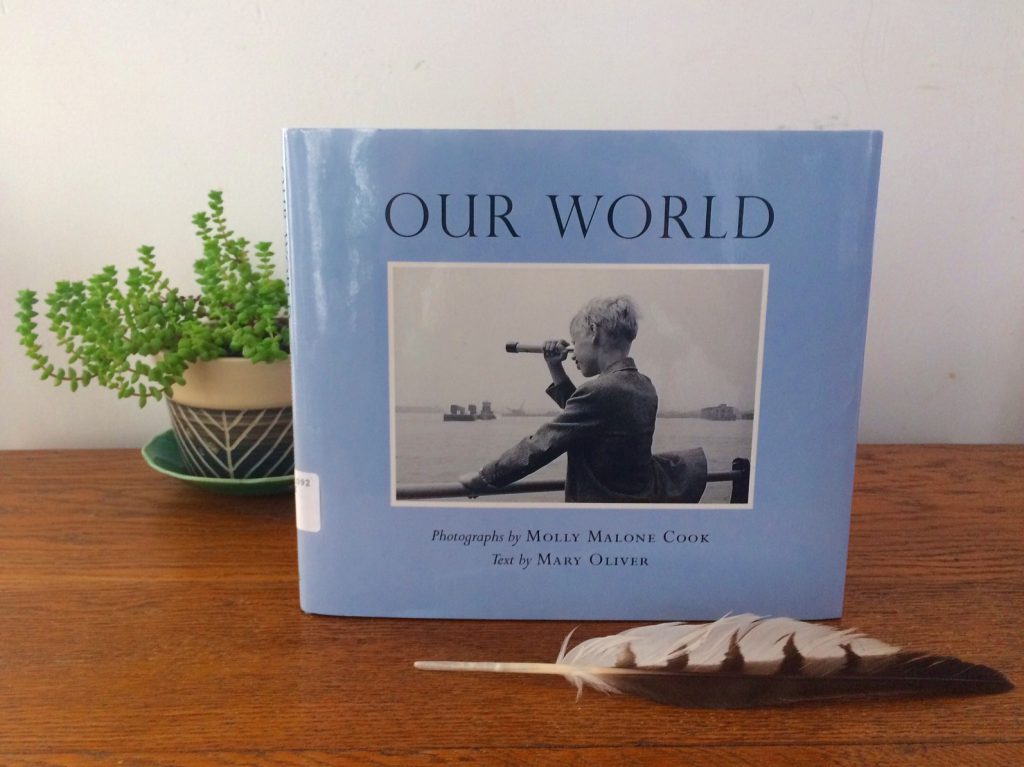 Continuing our look at love in February… Our World, with photographs by Molly Malone Cook and text by Mary Oliver, shares their life together and their work—in prose, poetry, and pictures. "We would often wake before there was light in the sky and make coffee and let our minds rattle our tongues…It was a forty-year conversation."  Look here for a songbird fed from a teaspoon, portraits of Lorraine Hansberry and Walker Evans, stories of Mary and Molly gathering clams and cranberries in their baskets, their intimacy, joys, and influence upon each other, and treasures like the full text of "The Whistler," an incredible poem about the depths and surprises of love over time.
---
Book of the Week: February 4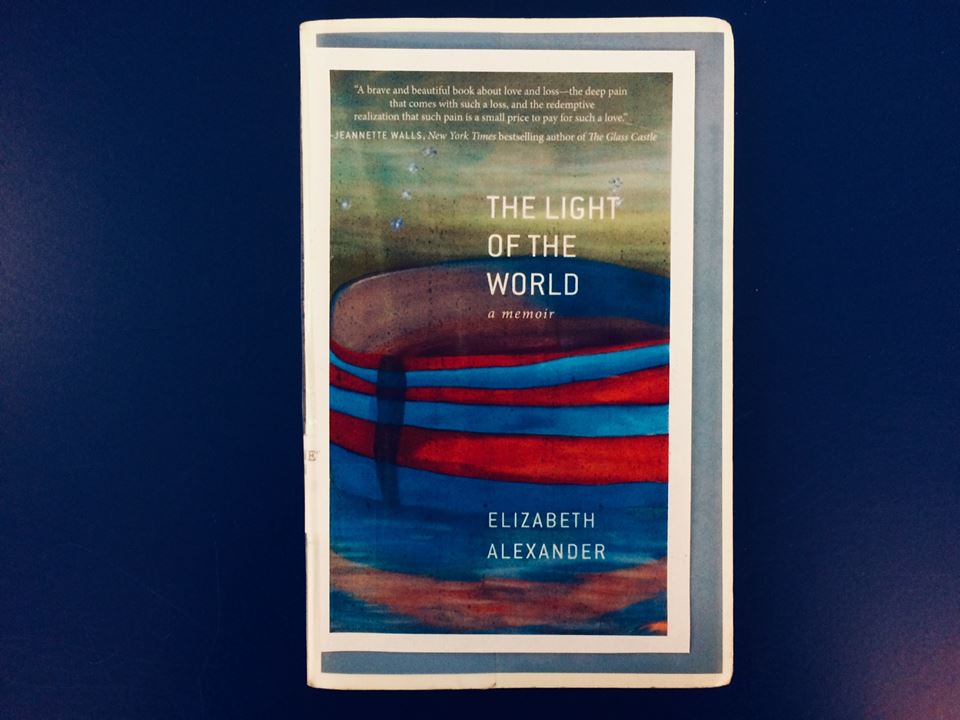 Poet, educator, and arts activist Elizabeth Alexander's The Light of the World is a memoir, and it remembers and celebrates her husband, Ficre Ghebreyesus, who died suddenly in 2012. It is love story and testimony: Ficre Ghebreyesus was a father, painter, chef, music-lover, book-lover, language-lover, and deeply good-hearted man. He was, warmly, "He who loved to wear the color pink. He whose children made him laugh until he cried." With all the splits and separations of this life, it feels somehow rare to hear of a love that works through the years: years of laughter, coffee breaks, two beloved sons. "Casa dolce casa" was their home, and the portrait of this home, marriage, and family is so moving, and so full of light. It's also rich with culture—music, recipes, and bookish references—a treasure trove for the curious reader.  Ghebreyesus' paintings themselves subscribed to what someone called in his work "tutto," which Dr. Alexander describes as "an unshakeable belief in beauty, in overflow, in everythingness, the bursting, indelible beauty in a world where there is so much suffering and wounding and pain."  Some time after their father's death, Alexander asks her sons: "How can we be so happy, when we have been through so much?" And she answers her question in the same breath: "The forest is not denuded. The trees are standing tall."
---
Book of the Week: January 28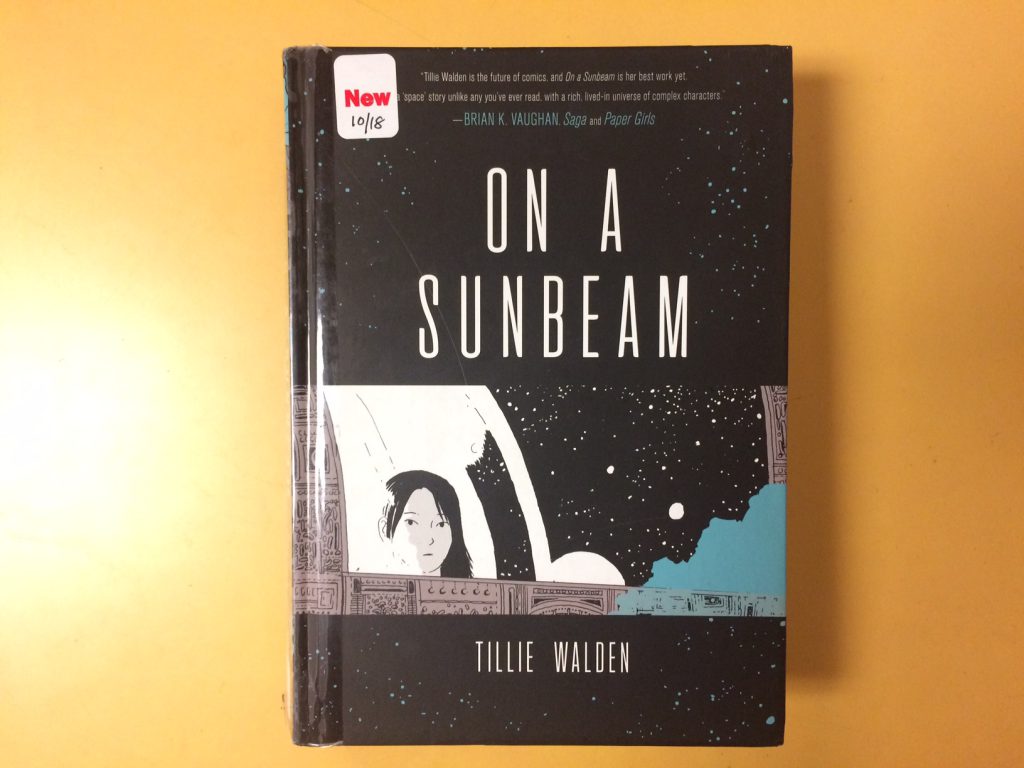 "You don't get to decide what's important for us. You can choose for yourself, but no one else." Tillie Walden's graphic novel On A Sunbeam packs a dreamy punch. Here people gaze through windows into spacescapes rendered in gorgeous sunset colors, orange and pink and blue and red and yellow, and the vivid, fantastical artwork is a full half of the pleasure of this graphic novel. At the same time the stories and the cast of tight-knit characters who care deeply about each other shine, as do the themes Walden tackles: personal agency. Love. Respect. Responsibility. Bullying. Bravery. Understanding. Kindness. It's a wonder of reading and seeing and feeling, with planets of ruins and wonders, ancient beings, danger and heartache, journeys and rescue, and quiet, tender moments of togetherness over space games, hot chocolate, and discovery of all kinds in a soaring fish of a spaceship.
---
Book of the Week: January 21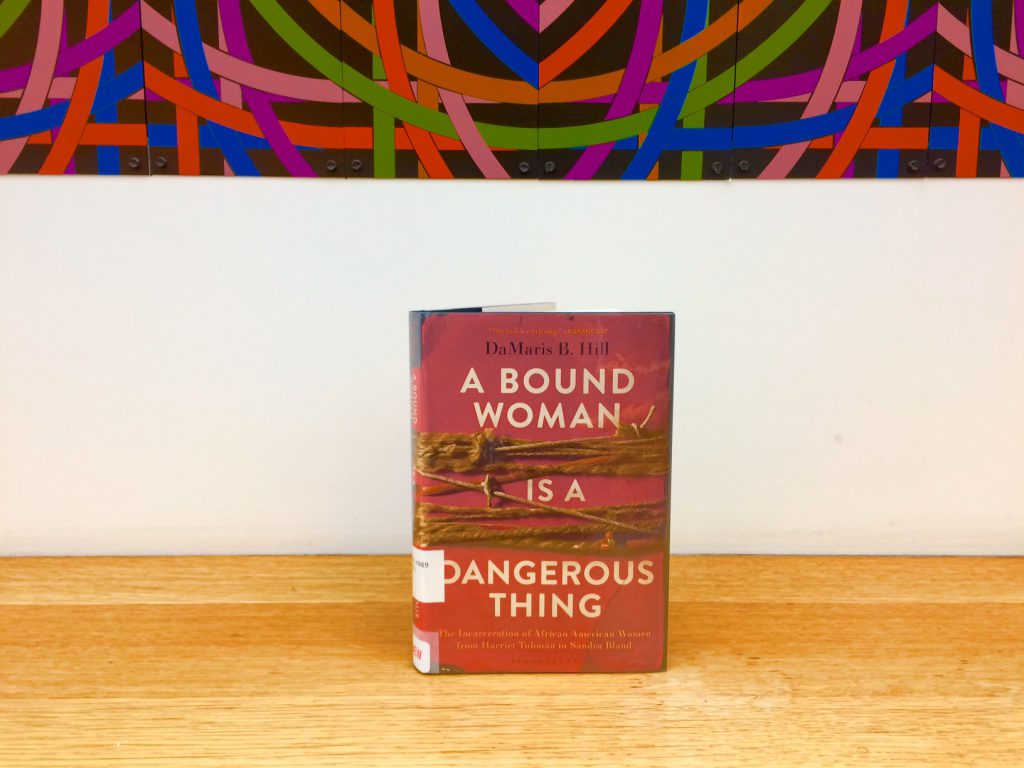 "Sonia Sanchez has long been a soldier of Love./She wields protests like wind. At 82,/she marches like she is leading/a second line. Awe at her knees. With her cane/she cracks blessings and calls your nearest kin. She/speaks peace in a cadence of prayers." At age 71, Sonia Sanchez was arrested with eleven other grandmothers as they peacefully protested at a military recruitment center in Philadelphia. (The Granny Peace Brigade, as the group called themselves, were acquitted of charges of "defiant trespassing.") Sonia Sanchez is just one of many women honored through poetry, photographs, history, and witness in writer and scholar DaMaris B. Hill's new narrative-in-verse, A Bound Woman Is A Dangerous Thing: The Incarceration of African American Women from Harriet Tubman to Sandra Bland. As Dr. Hill observes, "Black women have been heavily invested in abolition, protest, and resistance movements aimed at the acknowledgement of Black humanity. Some of these movements began in the colonial era. Writing poems about such women has forced me to question what it means for a Black woman to engage in resistance…These poems are love letters."
---
Book of the Week, January 14: She Would Be King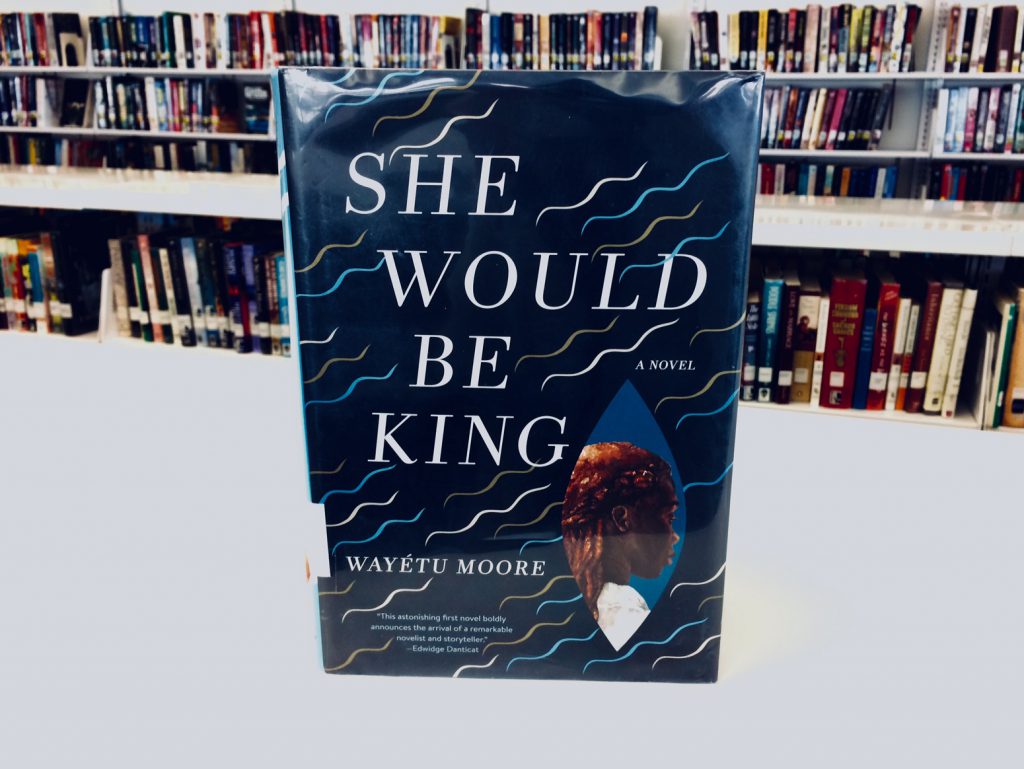 "Epic, beautiful, and magical, this astonishing first novel boldly announces the arrival of a remarkable novelist and storyteller." -Edwidge Danticat. Drawing on the rich magical realism of Vai storytelling traditions and shining her own light on the depths of Liberian, Caribbean, and U.S. history, debut author Wayétu Moore spins the complex, interwoven tales of Gbessa, June Dey, and Norman Aragon, three unique characters with remarkable powers and profound stories, in She Would Be King. "Alike spirits separated at great distances will always be bound to meet, even if only once; kindred souls will always collide; and strings of coincidences are never what they appear to be on the surface…"
---
Book of the Week: January 7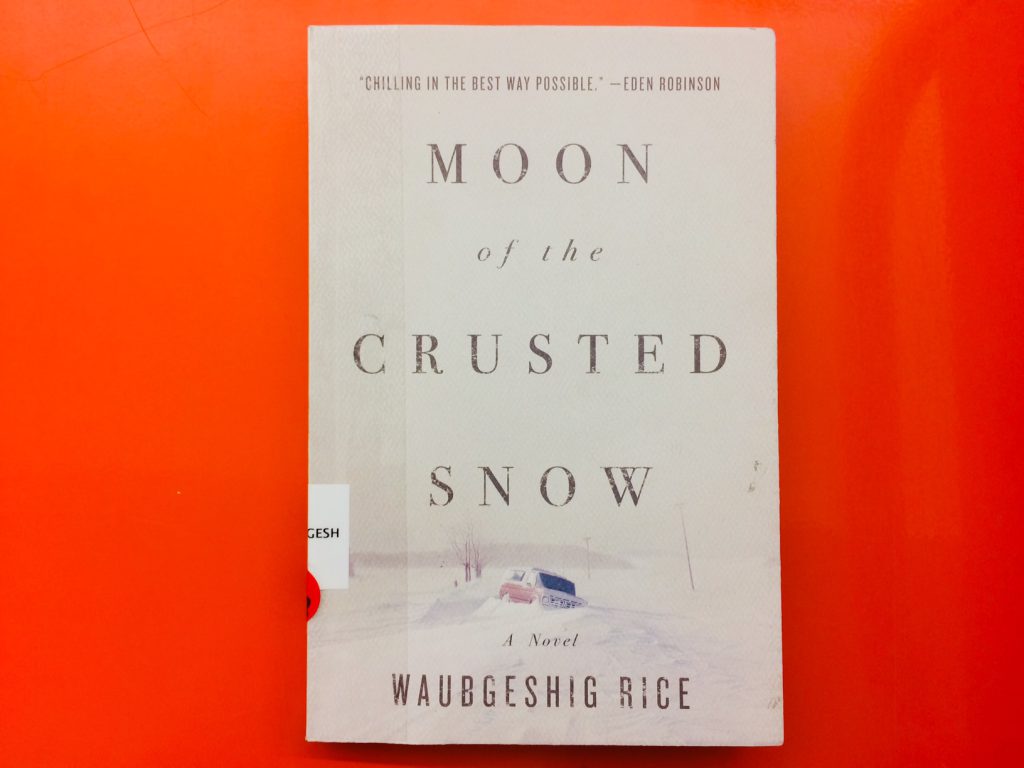 "Winter is here…maybe it came a little earlier than we all expected. It's the time when the trees go to sleep. The bears go to sleep. We all rest. And then we will be reborn in the spring. But it's important to make sure we're ready. Now is the time to help your relatives prepare their winter homes. Make sure they have enough food. Enough wood. Enough medicine to make it through the dark season." It's the dead of winter…have you gathered enough food…are you prepared for the dark? The slow burn of novelist and journalist Waubgeshig Rice's mysterious winter thriller will creep up on you. Set in a small northern Anishinaabe community as the outside world crumbles, Moon of the Crusted Snow is a moving, powerful winter's tale of conflict and community, fear and fortitude, darkness and tenderness, hope and survival. 
---
2018
---
Book of the Week: December 31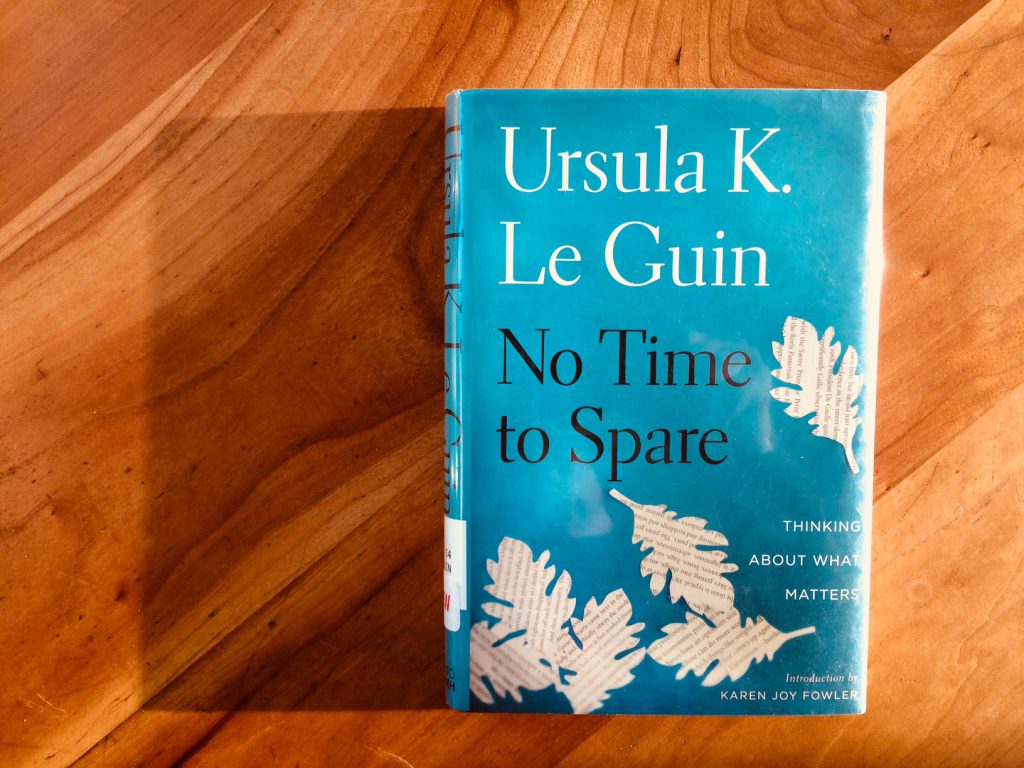 "It doesn't have to be the way it is. That is what fantasy says…it is a subversive statement." Vital, playful, sharp, Ursula K. Le Guin's book of short essays No Time to Spare: Thinking About What Matters may inspire a reader's own thoughtful New Year's reflections. No Time to Spare offers insight into the author's last years of musing, thinking, responding to the world and imagining it anew. Le Guin turns her writer's eye to any number of the things that have lightness or weight: technology, old age, time, a lynx, her cat Pard, injustice, solidarity, anger, music, telling the truth, all that matters to her. Musing on knowledge wrought from time, she writes, "What it made me think about above all is how incredibly much we learn between our birthday and the last day…" Flawed or extraordinary, we're thankful for these last words Le Guin left for us. "No matter if the knowledge is intellectual or practical or emotional, if it concerns alpine ecosystems or the Buddha nature or how to reassure a frightened child: when you meet an old person with that kind of knowledge, if you have the sense of  a bean sprout you know you're in for a rare and irreproducible presence."
---
Book of the Week: December 24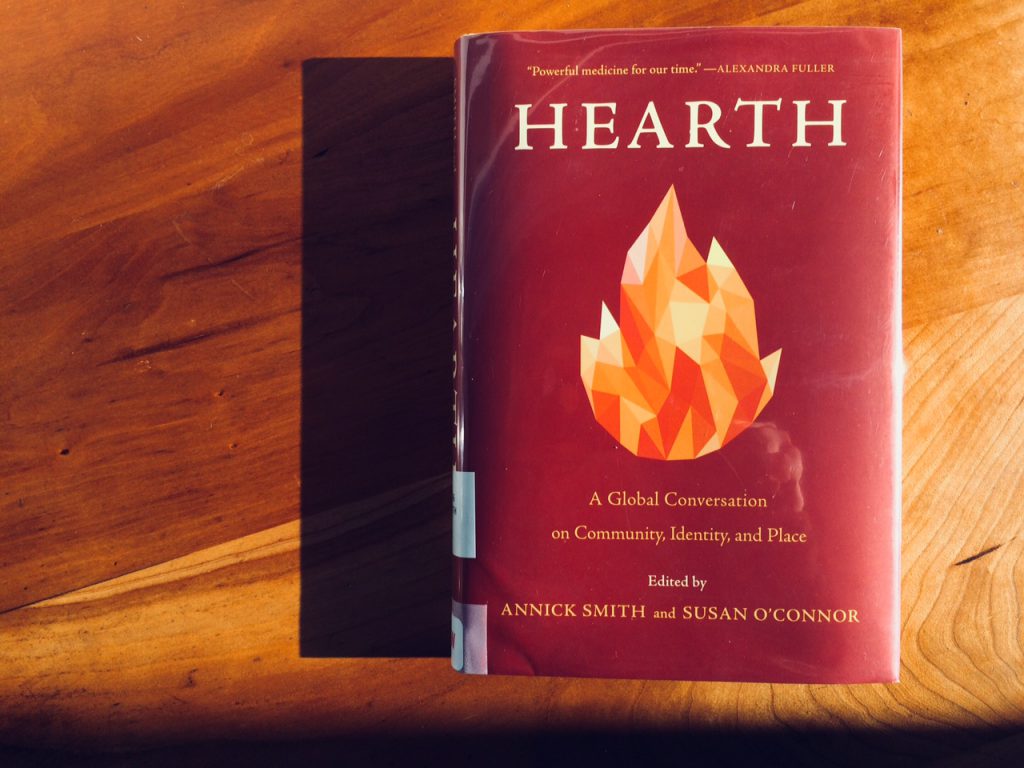 "Again open / the book / of reds and golds /…so you might know things / as they are." -Jane Hirshfield. Warm yourself this winter with the words of Hearth, a new anthology that "challenges us to redefine home and hearth: as a place to welcome strangers, to be generous, to care for the world beyond one's own experience." It's edited by Annick Smith and Susan O'Connor, with essays, poems, and art from Yvonne Adhiambo Owuor, Natasha Trethewey, Intizar Husain, Andrew Lam, Chigozie Obioma, Luis Alberto Urrea, Gretel Ehrlich, Kavery Nambisan, Angie Cruz, Debra Magpie Earling, and more. 
---
Book of the Week: December 17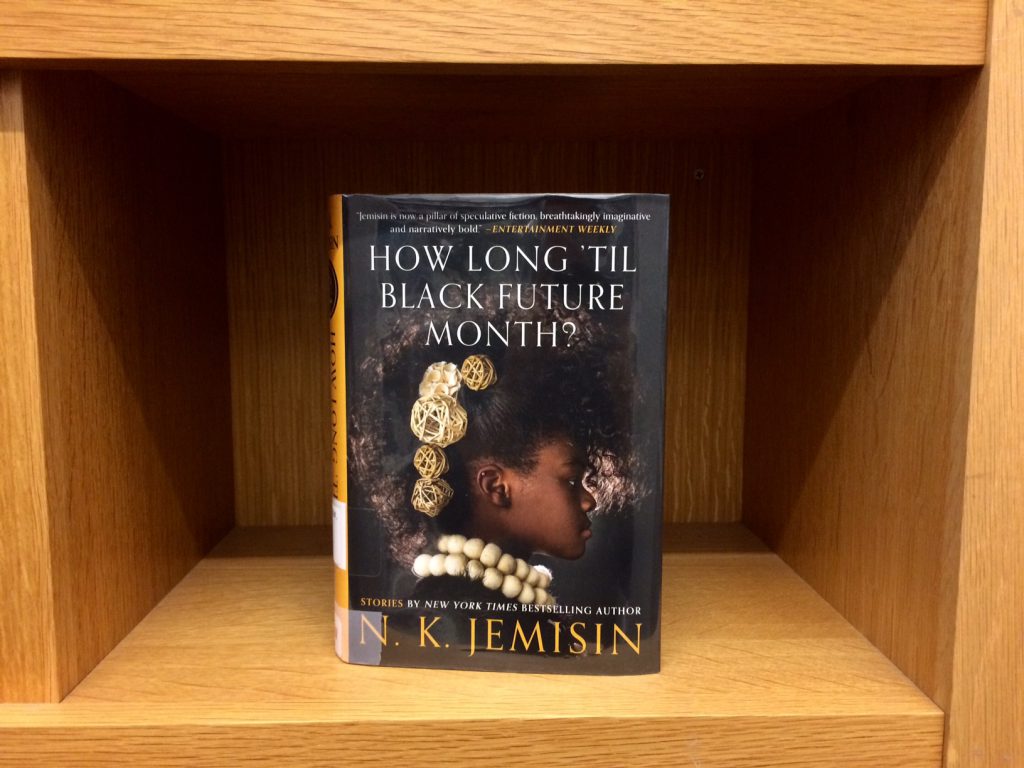 "Now I am bolder, and angrier, and more joyful; none of these things contradict each other. Now I am the writer that short stories made me. So come on. There's the future over there. Let's all go." Worldbuilding genius N.K. Jemisin's How Long 'til Black Future Month? is a brilliant parcel of worlds, each one a gem and a revelation. Twenty-two stories transport us to new places, spin tales of magical feasts, fae-fighting mothers, living, breathing cities, dreamers, lovers, and revolutionaries. A perfect book for settling into on a winter's night when you want to be carried away by pure storytelling magic.
---
Book of the Week: December 10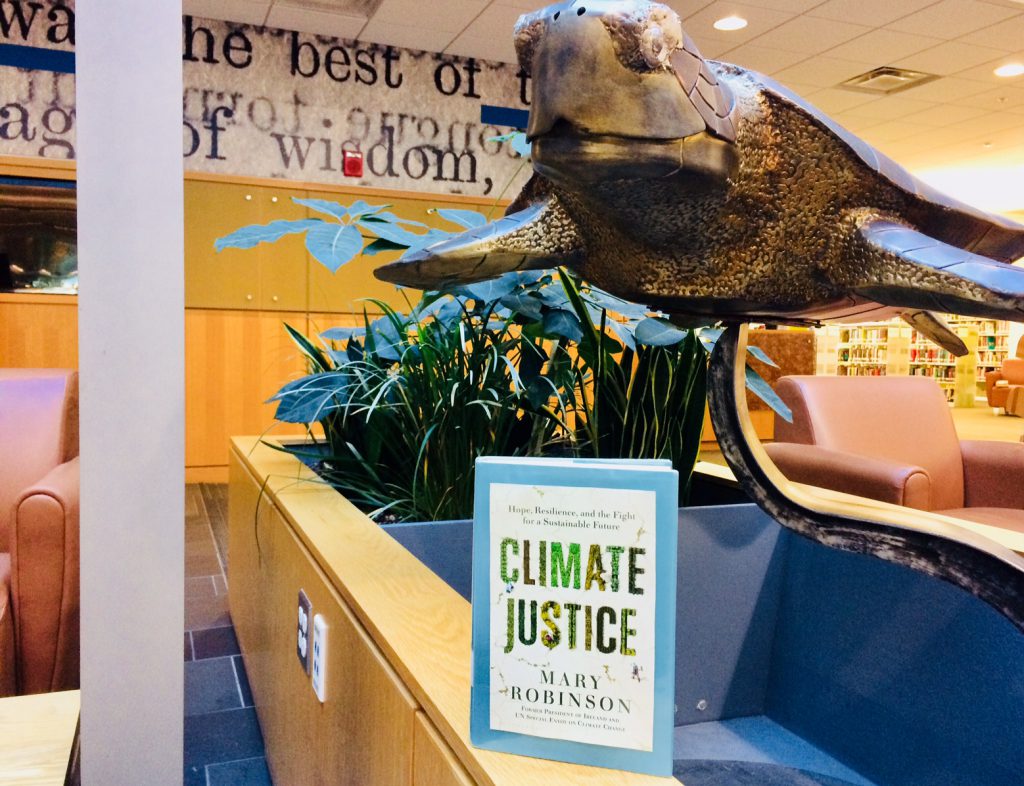 You may have already tuned in to Mothers of Invention, a new podcast on women and climate justice from Irish comedian Maeve Higgins and former Irish President Mary Robinson. But there's an uplifting, heartening book about climate justice, too? In Climate Justice: Hope, Resilience, and the Fight for a Sustainable Future, Mary Robinson shares all that IS truly possible through stories of people doing grassroots work that deeply impacts their communities, countries, and the world. We see how Sharon Hanshaw of East Biloxi, Mississippi became an activist for the rights of her community after Hurricane Katrina. Constance Okollot, who calls herself a "climate change witness," advocates on behalf of women farmers in Uganda who are experiencing the crippling fallout of drought. Jannie Staffansson is a powerful voice for how climate change has affected Europe's indigenous Saami people. Climate Justice is a welcome reminder of how many people and countries continue to be devoted to our planet's future—and to each other.
---
Book of the Week: December 3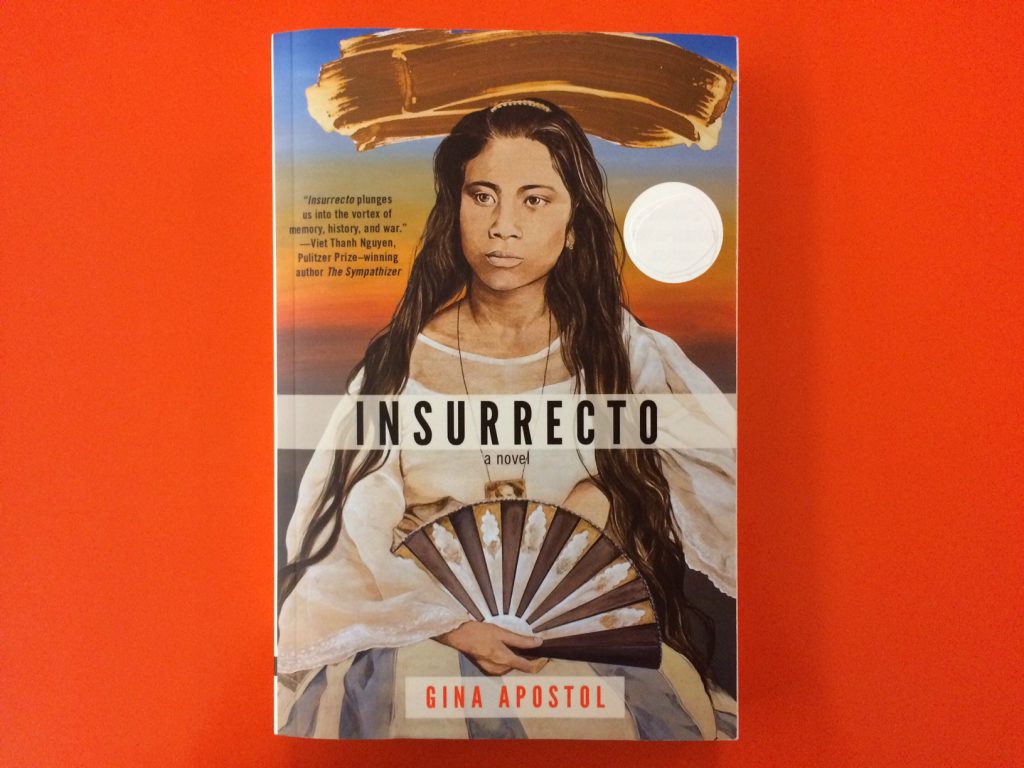 "The story Magsalin wishes to tell is about loss." Magsalin appears in Chapter 1 of Gina Apostol's new novel Insurrecto, and you can find Magsalin's story in Chapter 1 if you flip straight to page…107. Insurrecto is our book of the week: "A searing and psychedelic road trip through the long, sordid history of Philippine-American relations, Insurrecto is at once a murder mystery, a war movie, and a moving exploration of all the ways grief lives on, both in a people and in a person. A masterful puzzle, in which, as Apostol writes, 'one story told may unbury another.'" -Elaine Castillo.
---
Book of the Week: November 26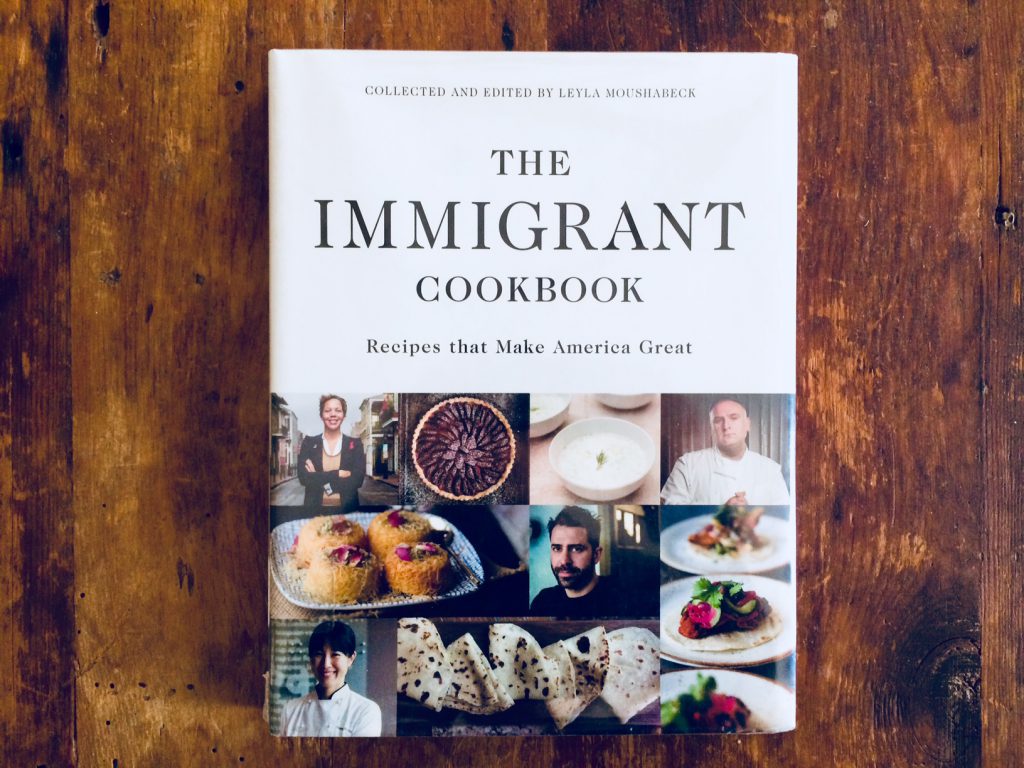 'Tis the season for cookbooks! Warm hearts and bellies this winter with recipes from The Immigrant Cookbook: Recipes that Make America Great. Maine's own chef Cara Stadler shares a recipe for Steamed Bass with Umeboshi Soy Sauce. Page through to unearth more treasures, like April Bloomfield's Banoffee Pie from England, Zarela Martinez's Chipotle-Lime Chicken from Mexico, Nina Compton's Roasted Jerk Corn from Saint Lucia, Carla Capaldo's Frittedda with artichokes, fava beans, and peas from Italy, and Samantha Seneviratne's True Love Cake from Sri Lanka. Editor Leyla Moushabeck writes about these dishes: "With each bite, you can taste a distinct element of warmth, like a hug from your mother, or returning home after a journey."  
---
Book of the Week: November 19
"Ningikendaan akiin bakaanadoon / I know there are different worlds…" -Margaret Noodin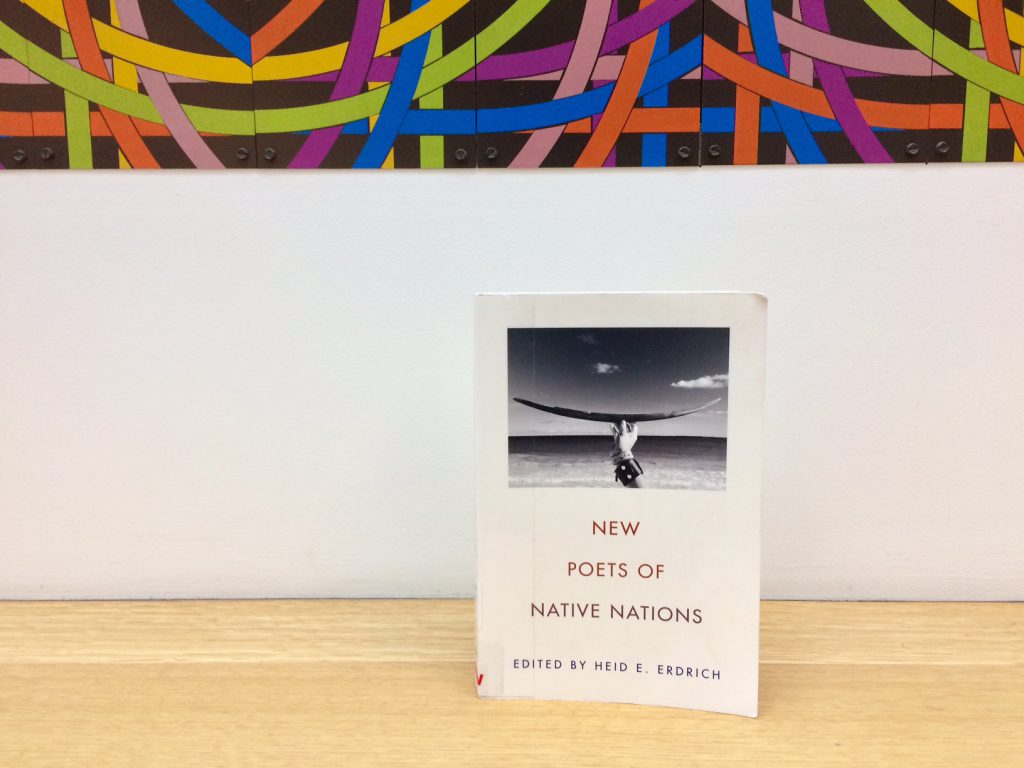 New Poets of Native Nations gathers poetry by Tacey M. Atsitty, Trevino L. Brings Plenty, Julian Talamantez Brolaski, Laura Da', Natalie Diaz, Jennifer Elise Foerster, Eric Gansworth, Gordon Henry, Jr., Sy Hoahwah, LeAnne Howe, Layli Long Soldier, Janet McAdams, Brandy Nālani McDougall, Margaret Noodin, dg nanouk okpik, Craig Santos Perez, Tommy Pico, Cedar Sigo, M. L. Smoker, Gwen Westerman, and Karenne Wood, and is edited and introduced by Heid E. Erdrich, with cover art by Sherwin Bitsui.
---
Book of the Week: November 12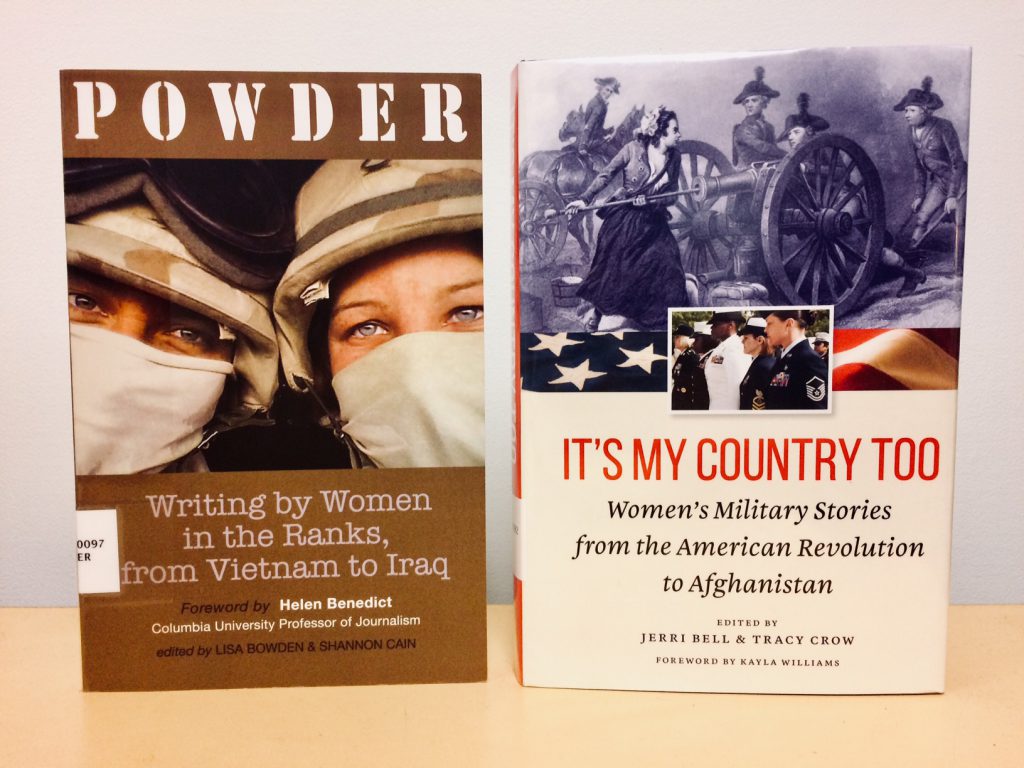 Powder: Writing by Women in the Ranks, from Vietnam to Iraq (edited by Lisa Bowden and Shannon Cain, Kore Press, 2008) is a dynamic and moving collection of poetry and creative nonfiction by women veterans. It's My Country Too: Women's Military Stories from the American Revolution to Afghanistan (edited by Jerri Bell and Tracy Crow and dedicated to women serving on active duty, in the reserve, and in the Guard, Potomac Books, 2017) offers a meticulously researched and complex history of women's military stories, raising up their voices and sharing dozens of written and oral accounts and historical photographs, personal experiences, challenges and victories—from accounts of Prudence Wright's Guard during the Revolutionary War to Major Charity Adams Earley's command of the 6888th Central Postal Directory in World War II to the many powerful individual stories of today's veterans.  
Contact the library for more information on a wide range of veteran's histories and resources for veterans.
---
Book of the Week: November 5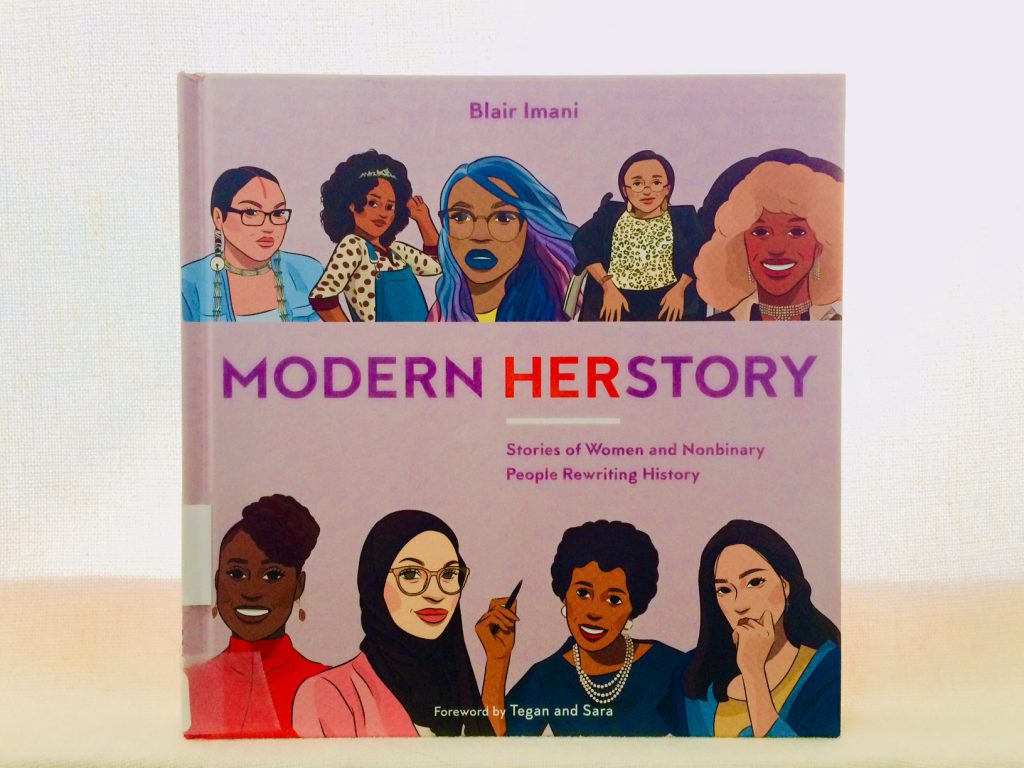 "Never in history has every demographic group been viewed as equal, nor has there been a moment in human history where oppression did not exist. Nevertheless, women, nonbinary folks, people of color, LGBTQ folks, people of faith, and people with disabilities have been fighting for a better future. It is time that we honor this truth and tell these stories. When we learn about the past and the state of the present, we can come closer to creating a world that values everyone's life." -Blair Imani   
Writer Blair Imani and illustrator Monique Le team up to share short biographies and vibrant portraits of 70 women and nonbinary people in Modern HERstory.
---
Book of the Week: October 29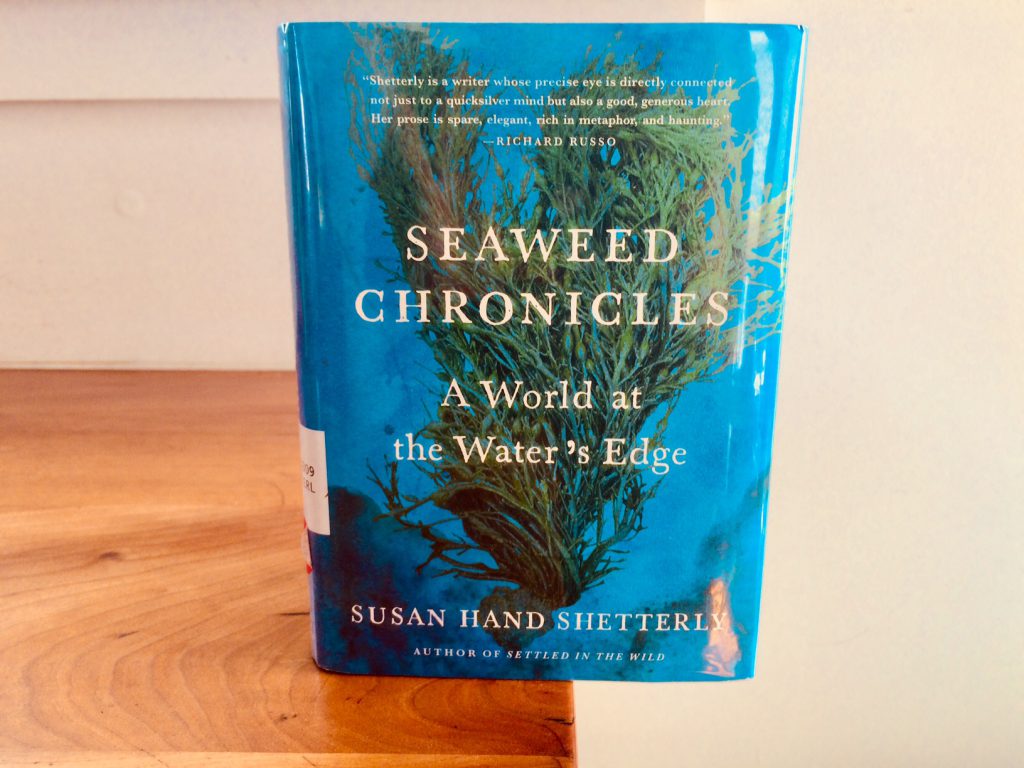 "Downeast Maine, where I live, is for me the most beautiful place on earth, even in February, even on a dark day in a sharp wind." So begins Maine author Susan Hand Shetterly's luminous and carefully-researched Seaweed Chronicles: A World at the Water's Edge. Her informative, thoughtful writing on seaweed and seaweed harvesting and about the lives of Mainers (her interviews with people particularly shine) is a must read for those curious about "the underwater forest" as well as the many intricately-connected lives on our coast. 
---
Tracy K. Smith is our Poet Laureate of the United States, and the editor of the new anthology American Journal: Fifty Poems For Our Time, which is our inaugural Book of the Week!   (We'll be sharing snapshots of fiction or nonfiction from the stacks every Monday, and we'll keep track of each book we share on the PPL website, too).  Smith has taken poetry on the road this year to share with communities all over the United States.
---
About Book of the Week
Our project is created by Reader's Advisory staff and is focused on sharing one book from the library's collections each week. The book might be fiction or nonfiction, a new title or an older gem from the stacks. You can see a photo of each new book of the week on the website here. We will also post the books and photos to the library blog each month. Curious about new or past books of the week? Check out the booklist through this link as it continues to grow!
We are committed to our community of readers and to fantastic books. We hope to continue building a City of Readers through exploring and sharing a wide range of books and great authors from the library's collections. Thank you for delving into the stacks with us, curious readers! If you would like your own personalized list of reading ideas from our staff based on your interests, fill out a "Your Next (Great!) Read" form here and we'll be in touch.