Connect with the Library:
Share & Speak with Signature Soul
Share & Speak is an online outlet for youth and young at heart to gather and express themselves. Come for as little or as long as you'd like. You can create on the spot or share existing work at any stage of completion.
Each meeting has a prompt, so join at 6 PM every second Friday of the month to receive your next dose of inspiration! Currently Share & Speak is hosted on Zoom – check it out by joining the Zoom meeting with the ID 824 6551 3545.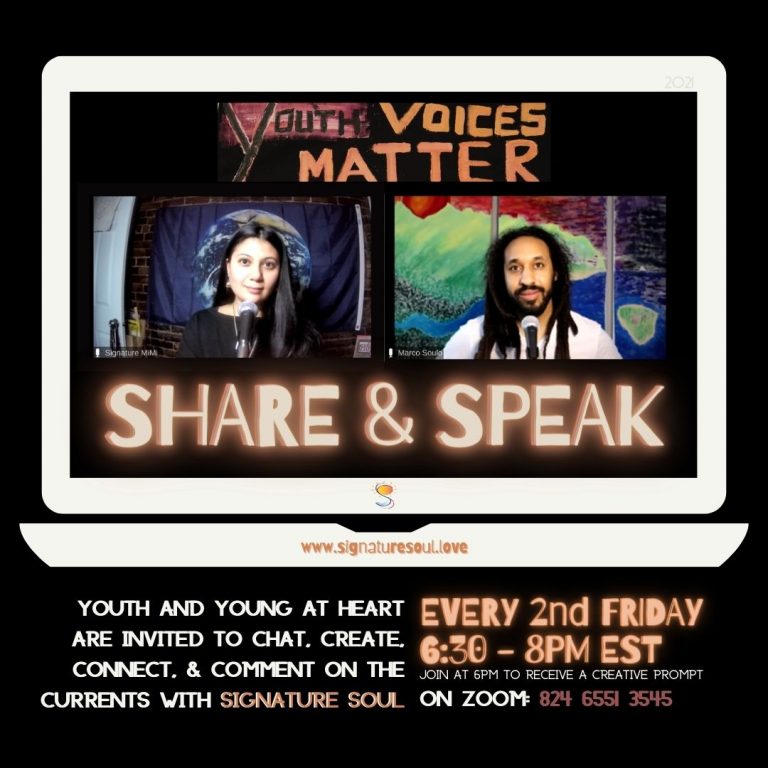 About Signature Soul: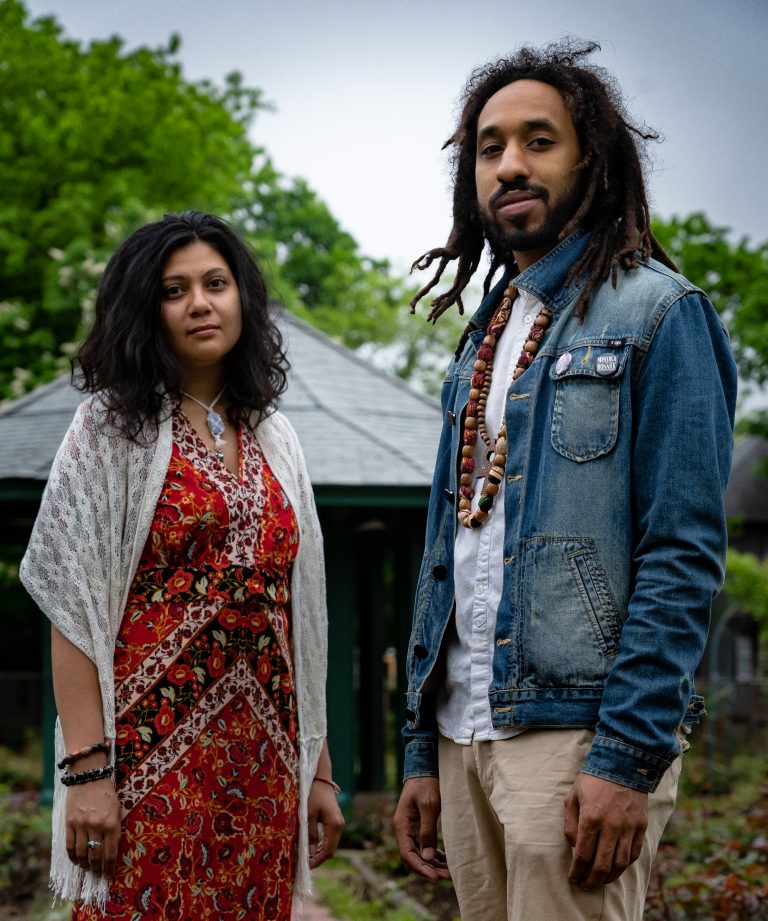 Signature Soul is a fusion of rhythm + rhyme + reason + resonance made up of the eclectic duo Marco Soulo & Signature Mimi, who are raising the collective consciousness one soul at a time. Find more of their work on the Signature Soul website, or follow them on Instagram @signaturesoul.