The Camden Conference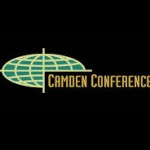 Portland Public Library would like to thank the Board of Directors of the Camden Conference for their generous donation to PPL; allowing the Library to purchase a collection of books and films related to the conference's theme: The Global Politics of Food and Water.
Click here to browse the books and films now available at PPL for those who wish to explore this important topic further.
The Conference convenes on Friday evening, February 21, with the keynote address at 8PM, and continues on Saturday, February 22 from 8:30AM – 5PM and again on Sunday, February 23 from 9:00AM-12:30PM.
The 2014 Conference will provide a provocative look at the global dynamics of managing the world's food and water resources at a time when the challenge to meet the ever-increasing demand has never been more critical. By 2050, our planet's population may have grown by two billion, while other factors, including climate change, may have greatly reduced land and water resources essential for food production. The world will have to produce even more food without more land and with less water.
The Conference will address several issues related to food and water, including the contentious debate between industrial agriculture practices and small-scale farming operations; food security issues dependent on international cooperation; and innovations that encourage more productive farming and fishing.
Having outlined the issues, the Conference will examine options that can be considered by governments and citizens to promote secure access to food and water in sustainable ways. Throughout the weekend, enlightening presentations by leading international experts will cover promising policies and practices now being used in China, Africa, and North America.
posted: , by PPL
tags:
Adults
|
Government
|
Health
|
Science & Technology