Did you know that  you can download new business and political titles right to your ereader?
In addition to titles provided by the Maine Infonet Download Library (a statewide ebook consortium) the Business and Gov't Team here at PPL is hooking you up with even more business related content via Overdrive Advantage!
Jab, Jab, Jab, Right Hook: How to Tell Your Story in a Noisy Social World  by Gary Vaynerchuk.
"New York Times bestselling author and social media expert Gary Vaynerchuk shares hard-won advice on how to connect with customers and beat the competition. A mash-up of the best elements of Crush It! and The Thank You Economy with a fresh spin, Jab, Jab, Jab, Right Hook is a blueprint to social media marketing strategies that really works. "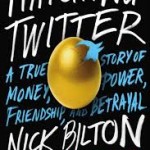 Hatching Twitter: A True Story of Money, Power, Friendship, and Betrayal by Nick Bilton
 "New York Times columnist and reporter Nick Bilton takes readers behind the scenes as Twitter grew at exponential speeds. He gets inside the heads of the four hackers out of whom the company tumbled.
Bilton's unprecedented access and exhaustive investigating reporting—drawing on hundreds of sources, documents, and internal e-mails—have enabled him to write an intimate portrait of four friends who accidentally changed the world, and what they all learned along the way."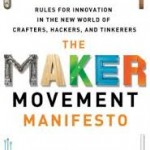 The Maker Movement Manifesto: Rules for Innovation in the New World of Crafters, Hackers, and Tinkerers by Mark Hatch
"The Maker Movement Manifesto takes you deep into the movement. Hatch describes the remarkable technologies and tools now accessible to you and shares stories of how ordinary people have devised extraordinary products, giving rise to successful new business ventures. He explains how economic upheavals are paving the way for individuals to create, innovate, make a fortune–and even drive positive societal change–with nothing more than their own creativity and some hard work."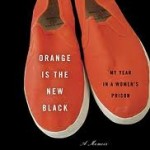 Orange Is the New Black: My Year in a Women's Prison by Piper Kerman
"With a career, a boyfriend, and a loving family, Piper Kerman barely resembles the reckless young woman who delivered a suitcase of drug money ten years before. But that past has caught up with her. Convicted and sentenced to fifteen months at the infamous federal correctional facility in Danbury, Connecticut, the well-heeled Smith College alumna is now inmate #11187–424—one of the millions of people who disappear "down the rabbit hole" of the American penal system. Heartbreaking, hilarious, and at times enraging, Kerman's story offers a rare look into the lives of women in prison—why it is we lock so many away and what happens to them when they're there."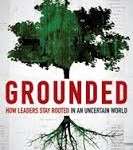 Grounded: How Leaders Stay Rooted in an Uncertain World by Bob Rosen
"The book argues that leaders at every level can be more self-aware, develop their untapped potential, and drive significantly better results—for themselves, their teams, and their organizations.
Shows readers how to build a personal leadership model that works with their values, goals and capabilities
Features fresh stories from leaders in a variety of organizations including the New York Fire Department, PricewaterhouseCoopers, The Lego Group, and Medstar Health
Gives leaders practical tools to face their toughest challenges with greater skill, confidence, and impact"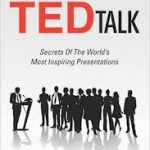 How to Deliver a TED Talk: Secrets of the World's Most Inspiring Presentations by Jeremey Donovan 
"How to Deliver a TED Talk provides more than 100 invaluable tips–everything from opening with an explicit statement of audience benefits to framing your idea as an action-outcome response to a question worth asking. Whether you're presenting to an audience of 1 or 1,000, this book is an indispensable resource for any public speaker."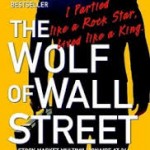 The Wolf of Wall Street by Jordan Belfort
"By day he made thousands of dollars a minute. By night he spent it as fast as he could. From the binge that sank a 170-foot motor yacht and ran up a $700,000 hotel tab, to the wife and kids waiting at home and the fast-talking, hard-partying young stockbrokers who called him king, here, in Jordan Belfort's own words, is the story of the ill-fated genius they called the Wolf of Wall Street. "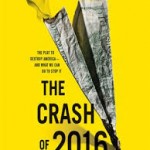 The Crash of 2016: The Plot to Destroy America–and What We Can Do to Stop It by Thom Harmann
"Thoroughly researched and passionately argued, THE CRASH OF 2016 is not just a roadmap to redemption in post-Crash America, but a critical wake-up call, challenging us to act. Only if the right reforms are enacted and the moral choices are made, can we avert disaster and make our nation whole again."
Visit Overdrive often to see what is new!
For help or to suggest titles please contact Sonya Durney, Business and Gov't Team Leader, durney@portland.lib.me.us
Click here for directions to download to an ereader.