Found music and a CD Player to borrow from the library
I come across many interesting things as the Arts & Culture Librarian at PPL, and I recently came across something very cool. Sometime in the early 2,000's, several boxes of CDs of New England artists were delivered to the library's storage site. These boxes were labeled "not for book sale." They were placed on metal shelves, moved to different storage facilities, and finally ended up at the Brown Annex on Riverside Street. This past Spring, I had an opportunity to work at the Annex to weed materials that weren't circulating anymore and make space for new items. While wandering through the shelves for treasures (and there are MANY treasures at the Annex), I found three mysterious boxes and decided to open them up. Lo and behold, the forgotten treasury of New England music! Seventy-nine CDs of local bands from Maine, Massachusetts, and New Hampshire were inside, still shrink wrapped and stickered by our dear friends at Bull Moose Music.
Included in the lot is local music from performers like Melinda Marie, Becky Close & Friends, John Tercyak, and Mark "Guitar" Miller. Bands include such groups as Actual Size, Blind By Noon, everysunday, Pentane, Mustard, and Liquid Daydream. Were you living in the area around the turn of the century and were you into the local music scene? Did you visit the Tree Cafe? Maybe you saw Phish or Soundgarden there. Or maybe you had tickets to events at the Great Northeast Music Hall (formally The Loft)? Or you were in the crowd for They Might Be Giants at Zootz? Maybe you waited in line to be right on the rails for Bob Weir & Radog at the State Theater or perhaps for Our Lady of Peace, The Sheila Divine, or "Weird" Al Yankovic? Perhaps a relaxing evening of Leo Kottke at the State Street Church was more your vibe. Maybe you were a regular for the local scene at Geno's. Maybe YOU were IN a band playing at Geno's Rock Club…
Now is the time to relive some of the "better" days from twenty years ago. Your car probably doesn't have a CD player in it anymore, but we have you covered with that too! Stop by the Reference Desk at the Downtown Branch and borrow our CD Discman (provide your own headphones) for your next step down memory lane. Don't forget to check out our local CDs when you visit. Perhaps YOUR favorite local band is the library's collection!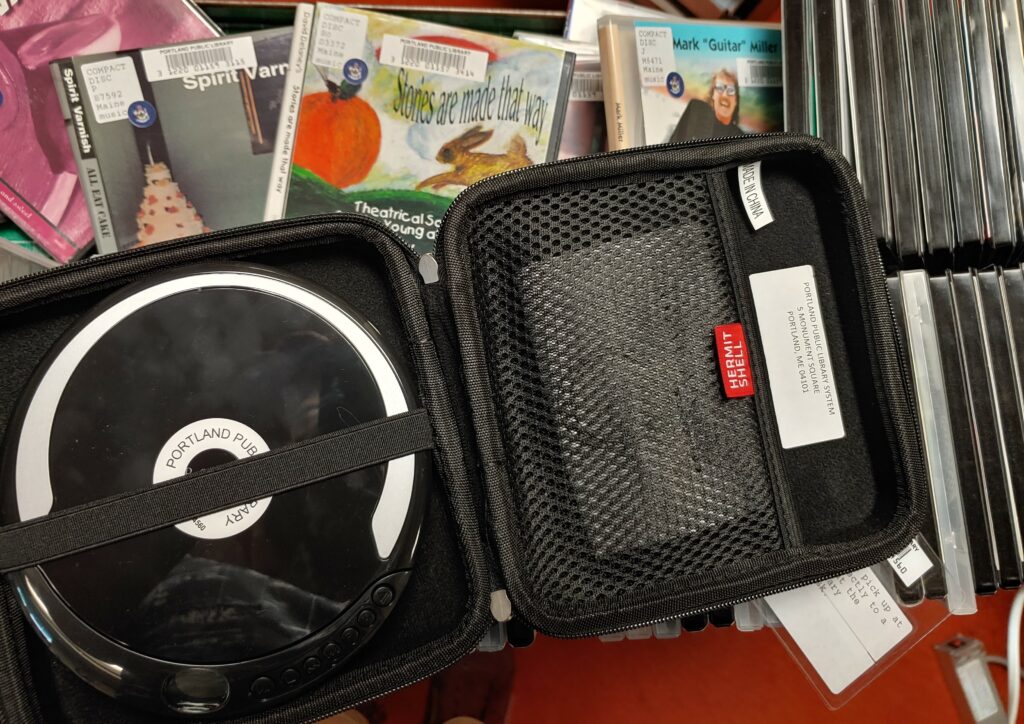 posted: , by Raminta Moore
tags:
Adults
|
Art & Culture