Free Forms and Tax Help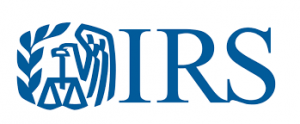 Volunteers from AARP will be at the Main Library to help patrons file their taxes (free of charge!).
Volunteers will be at the Library Tuesdays and Wednesdays from 10:00 am until 4:45 pm, February 5th through April 10th. Appointment recommended, call (207) 518-8579 Click to see other AARP tax assistance sites in Maine.  
CA$H Maine, a division of the United Way, also offers tax assistance with some income stipulations – Learn more here. 
There have been changes to how the Internal Revenue Service (IRS) and the State of Maine Revenue Services (MRS) are distributing print tax forms. Please follow the links below to learn more and to find out how to obtain tax forms. 
The Internal Revenue Service (IRS) has redesigned form 1040, 1040A and 1040EZ into just form 1040. These are the only forms that will be available to readily pick up at the Portland Public Library and its branches. These forms should be at the Library by the beginning of Monday, 28 January 2019. 
You can download and print forms, instructions or publications by visiting IRS.gov.  You can also order the forms to be sent to you from the IRS by clicking here or calling 1-800-829-3676 .
The Library does not receive 1099 forms. They must be ordered directly through the IRS. 
How to get a Maine Individual Income Tax Booklet; 
Booklets and forms are available for download from the Maine Revenue Services website at maine.gov/revenue/forms
Individuals taxpayers who would like to have a booklet mailed directly to them may order online at maine.gov/revenue/forms/FormsReq_form.htmlor call the form line at 207-624-7894 (leave your name and mailing address) or write to the Maine Revenue Services, P.O. Box 9107, Augusta, Maine, 04332-9107

 
Maine no longer applies for the Rent Rebate refund separately in the fall.  This refund is now included in your income tax filing. It is one of the first questions on the form.
Pine Tree Legal provides more information on this and explains how to claim this refund if you DO NOT file a Maine income tax form. 
If you have any questions, please feel free to contact the Research Desk on 207-871-1700 X 725 or reference@portlib.org
We are happy to help! 
posted: , by Williams Bandoma
tags:
Recommended Reads
|
Adults
|
Business
|
Government