How Far the Light Reaches: May Staff Picks
Mechanical tigers! Guerilla farmers! Pirate queens! Djinns! Plus fake fiancées, yellow-spotted salamanders, and friends (or are they…lovers?) on vacation.
We also explore thoughtful picture books, the work of translators, what it means to find something in a book we didn't even know we were looking for: and more.
Welcome to our May Staff Picks.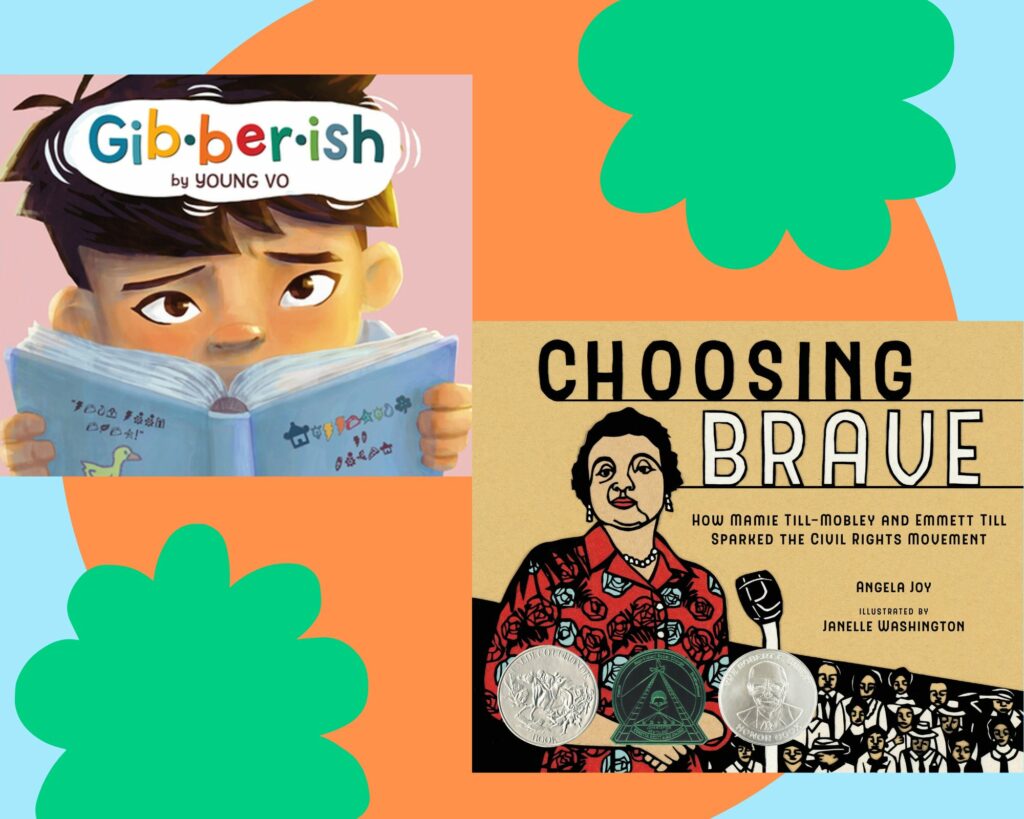 Cindy's Picks 
"First Dat sailed on a boat, then flew on a plane, and today Dat will be on a school bus." 
In honor of Asian American, Native Hawaiian and Pacific Islander Heritage Month, I would highly recommend checking out a beautiful new picture book called Gibberish written and illustrated by Young Vo.  It is Dat's first day of school in a new country and he doesn't know the language.  Everything everyone says sounds like gibberish to him and he feels very left out and alone until a friendly girl in his class figures out other ways to communicate with him.  Can she help him make sense of the gibberish?  Read this very creatively illustrated book to find out!
My second selection is Choosing Brave: How Mamie Till-Mobley and Emmett Till Sparked the Civil Rights Movement, written by Angela Joy and illustrated by Janelle Washington.  Mamie Till-Mobley became a voice for change when her fourteen-year-old son, Emmett, was brutally murdered while visiting the South in 1955.  His death became a rallying point for the Civil Rights Movement when his mother refused to let his murder be swept under the carpet. "It was the braver thing that changed everything."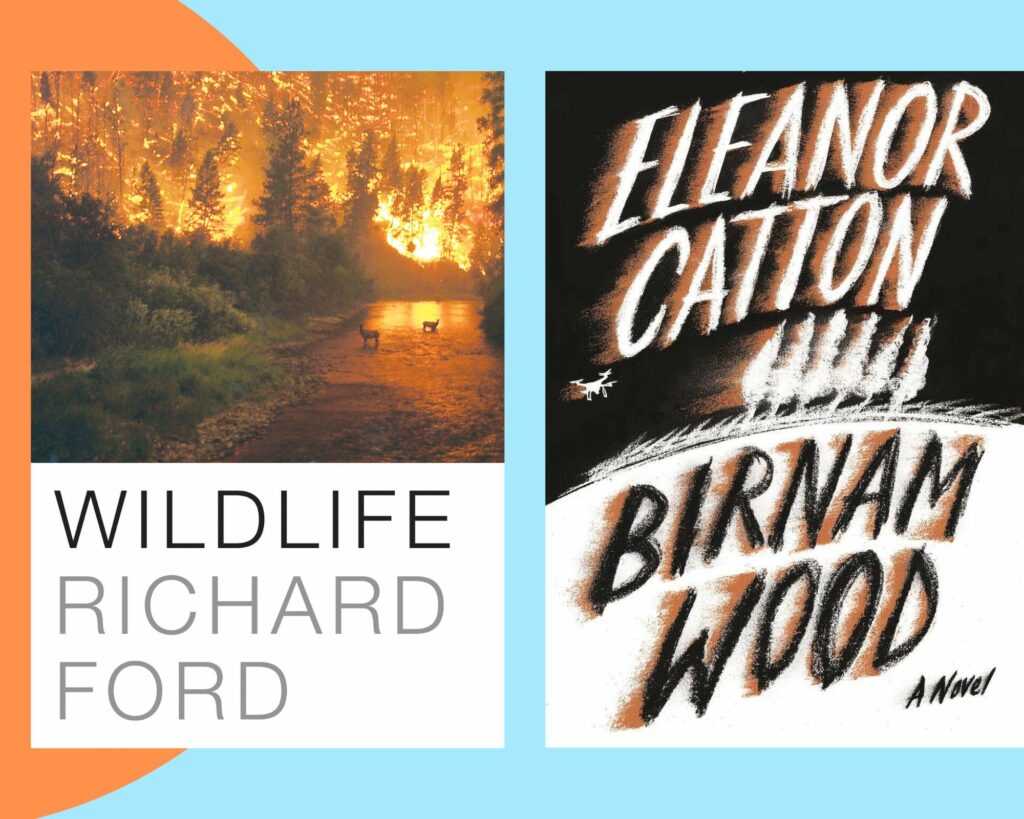 Zoë's Pick 
Having spent a significant portion of my adult life in the American west, there are a handful of authors who give eloquence to the loneliness, isolation, and brutality that resides there beneath the common myth of wide open spaces. Annie Proulx, Tom McGuane, Rick Bass, and Richard Ford are among the writers I turn to as I continue to explore human connection through the lens of "place."  Where we live, how we choose to live there, has resonance for us, particularly in our country where many of us relocate to follow dreams or reinvent ourselves. Richard Ford's Wildlife is a generous reckoning in lush prose and tight dialogue.  The boy who emerges into the world as it resolutely is discovers the sly and desperate value of love and of strangeness, and honors the dim recognition that our place in this world will never be what we imagine. Does the world form us? Or is it the other way around? 
Becca's Pick 
Birnam Wood by Eleanor Catton is one of 2023's most anticipated releases. Having just finished it, I can say with confidence: believe the hype.  
Birnam Wood, an underfunded group of guerilla farmers in New Zealand, catches the eye of a calculating United States billionaire. He is purchasing a large tract of land and wants to help advance their conservationist cause. Funding from this billionaire could vault Birnam Wood to a new level of legitimacy. It seems like a match made in neoliberal heaven…but what lies behind the motivations of our characters? Is all what it actually seems to be?  
In this gripping tale of unlikeable but compelling characters, you'll find questions of morality, motivation, and surveillance interwoven throughout. I stayed up way past my bedtime to finish it, and the ending jolted me so much that I couldn't fall asleep! If you liked The Overstory but yearn for a fast-paced plot, then you should hop on the waitlist for this gem.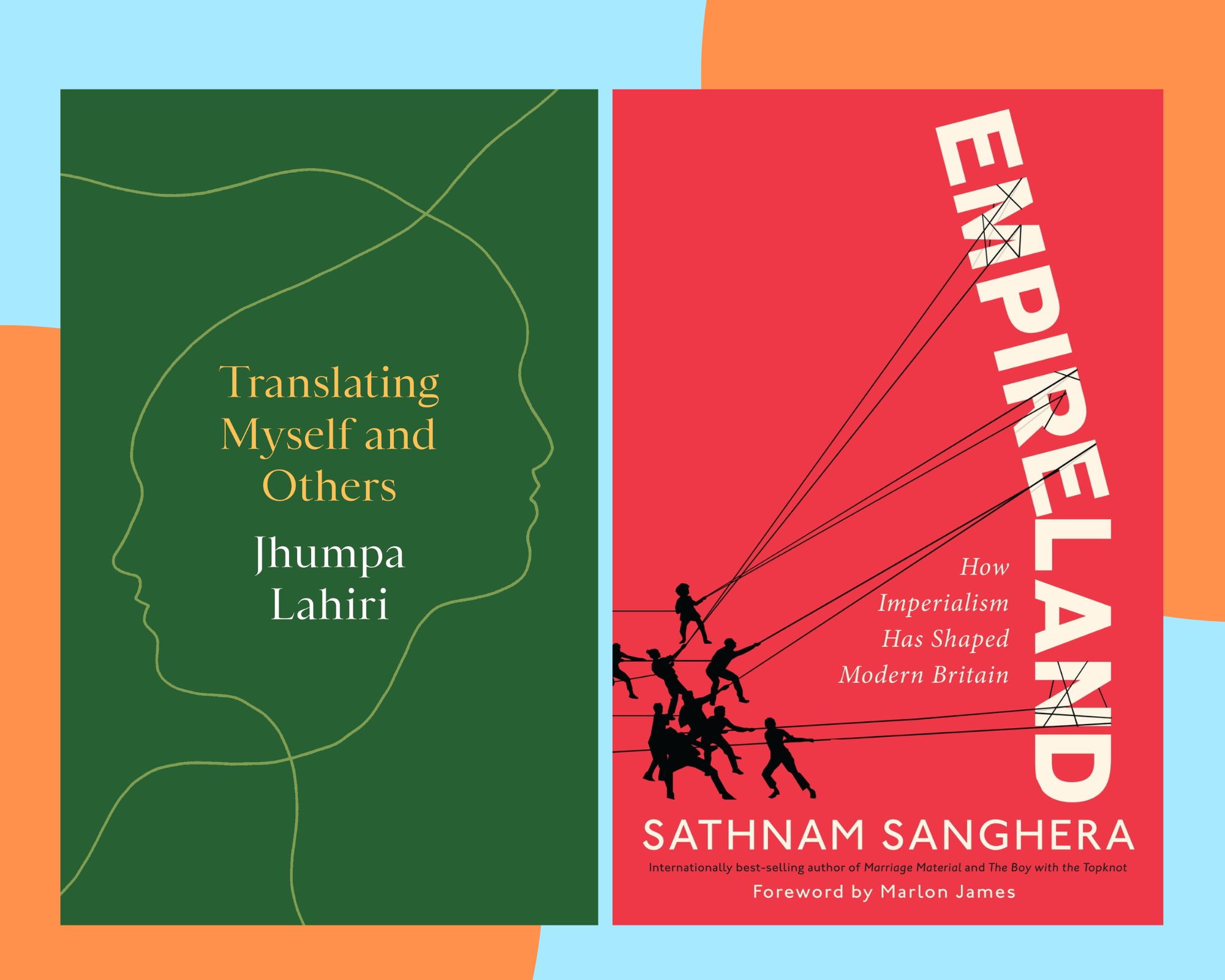 Vicky's Picks 
One of the best aspects of library work is being a member of a community of readers. When Becca recommended Babel: An Arcane History, by R.F. Kuang, as their staff pick a few months ago, I knew I'd love this historical fantasy about a racially diverse group of Oxford students studying the art of translation. The audiobook finally came around in my cloudLibrary hold list, and it's just as fabulous as I expected. In the spirit of paying it forward, I'd like to recommend the following reads to my fellow fans of Babel. 
If you love the way Kuang considers the slipperiness of translation and how difficult and precise a craft it is, try novelist Jhumpa Lahiri's thoughtful essays collected together in Translating Myself and Others. In it she writes about the many choices a translator must consider as they work to navigate a text from one language to another. 
Readers fascinated by Babel's interrogation of colonialism will find it extended in journalist Sathnam Sanghera's piercing (and somehow simultaneously funny) critique, Empireland: How Imperialsm Has Shaped Modern Britain. Sanghera examines many of the themes and concerns explored by Kuang's characters but broadens the scope both temporally and geographically, making it clear that while the sun may have set on the British empire, the attitudes and assumptions it cultivated are still alive and well. 
Those intrigued by Babel's glimpse into how China resisted Western aggression should check out Gene Luen Yang's Boxers and Saints. Set at the latter end of the Victorian era, these graphic novels, colored by Lark Pien, look at the Boxer Rebellion of 1899-1900. In Boxers, Little Bao leads an army resisting the incursions of Catholic missionaries; in Saints, a young convert finds meaning and solace in the Church. It doesn't matter what order you read them in, but do read them both for a nuanced, mirrored view of a pivotal event. 
Readers attracted to Babel by its subtitle might do well to spend time in P. Djéli Clark's 1912 Cairo. There, in A Master of Djinn, agent Fatma el-Sha'arawi works in the Ministry of Alchemy, Enchantments and Supernatural Entities, fighting off sexism and various otherworldly creatures as she strives to solve a particularly grisly murder.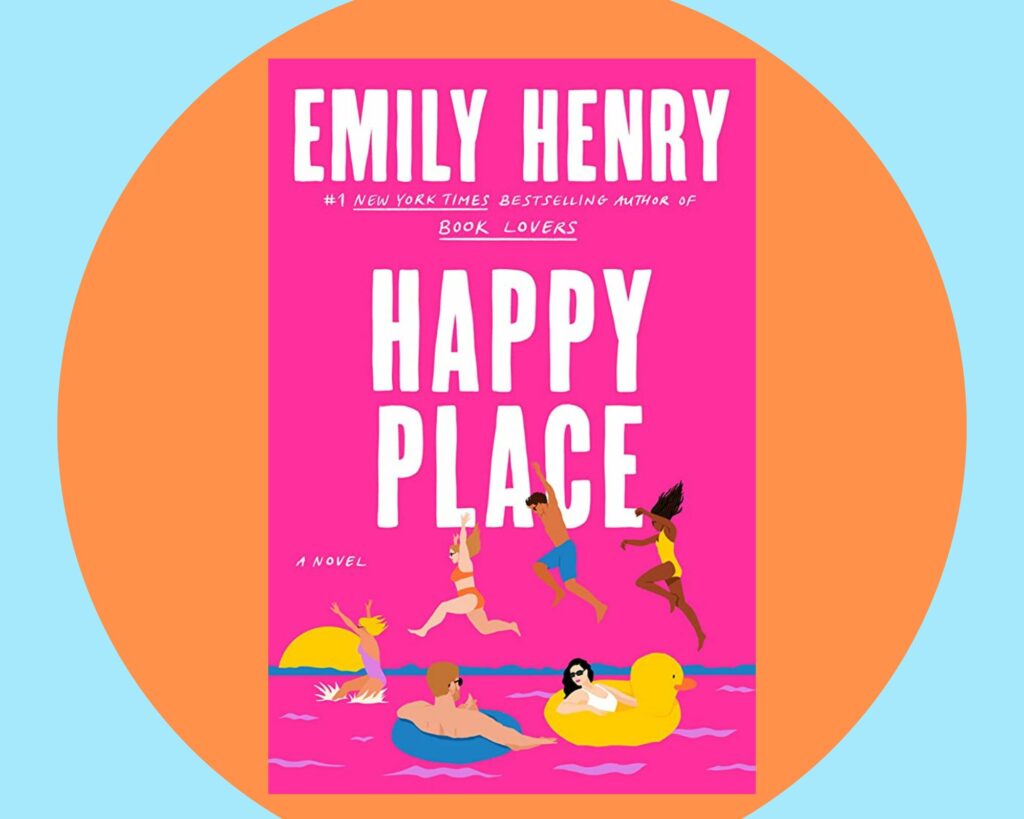 Emily's Pick 
Readers & audiobook listeners who have fallen for Emily Henry's emotional, heartfelt, and steamy romances are in for a treat with her newest, Happy Place! It's set in Downeast Maine, and she captures it so well. A group of close college friends return for one last vacation together in a seaside home, with a couple at the heart of it who have to pretend to still be together—but they broke up five months ago. While the hold list for this book is already huge, I encourage you to check out the audiobook which is once again narrated by Julia Whelan, narrator extraordinaire! Julia's rich characterizations and emotional narration will have you laughing and crying right along with Harriet and Wyn and all their best friends. Julia has narrated all of Emily's romances, and she gives the perfect performance every time, getting all the yearning and joy just right. (And if you enjoy Julia's narration, check out her performance of her own romance novel—Thank You for Listening!) 
Raminta's Picks 
The Fiancée Farce, in my opinion, is Alexandria Bellefleur's best work so far. It is full of tropes and every single one is fantastic. Tansy Adams has inherited her family's bookstore (first trope) and because she's feeling a bit sorry for herself, she invents a girlfriend (second trope), based on the picture on the cover of novel (not a trope I've read!). Gemma van Dalen is the heir to a publishing empire (such a trope) and when she's not being the black sheep of the family (trope), she models for book covers on the side (because of course she does). Gemma needs to get married in order to inherit (trope of tropes) and of course, finds out Tansy's lies about her. They agree to be fake fiancées in order for everyone else to be happy. What's great about this novel is not really the tropes themselves, but what Bellefleur has done to improve them. This is definitely a Farce worth reading. Perhaps by the shore once the weather finally agrees!
In How Far the Light Reaches, Sabrina Imbler "profiles ten of the ocean's strangest creatures, drawing astonishing connections between their lives and ours and illuminating wondrous models of survival, adaptation, identity, sex, and care on our faltering planet." What this description doesn't tell you is that this is also an autobiography of Imbler and how her life connects with these strange creatures. Despite being hard to read in some sections, Imbler's work gives us a spectacular insight to our seas and oceans, alongside the story of a mixed-race, queer person finding their way in the world.  
If you've received a gift from me over the past several years, it was most likely wrapped in torn out book pages. (Reusing a book one last time before it goes to that big recycling bin in the sky). And if you are anything like me, you are probably also sitting on yards of fabric, waiting for that ONE craft idea to come. It's time to finally put some of that fabric to good use! Check out Furoshiki and the Japanese Art of Giftwrapping by Tomoko Kakita. The Japanese have been using the furoshiki technique at least since the Edo Period (1603-1867). I say, it's time to ditch the paper and start using all of that beautiful fabric.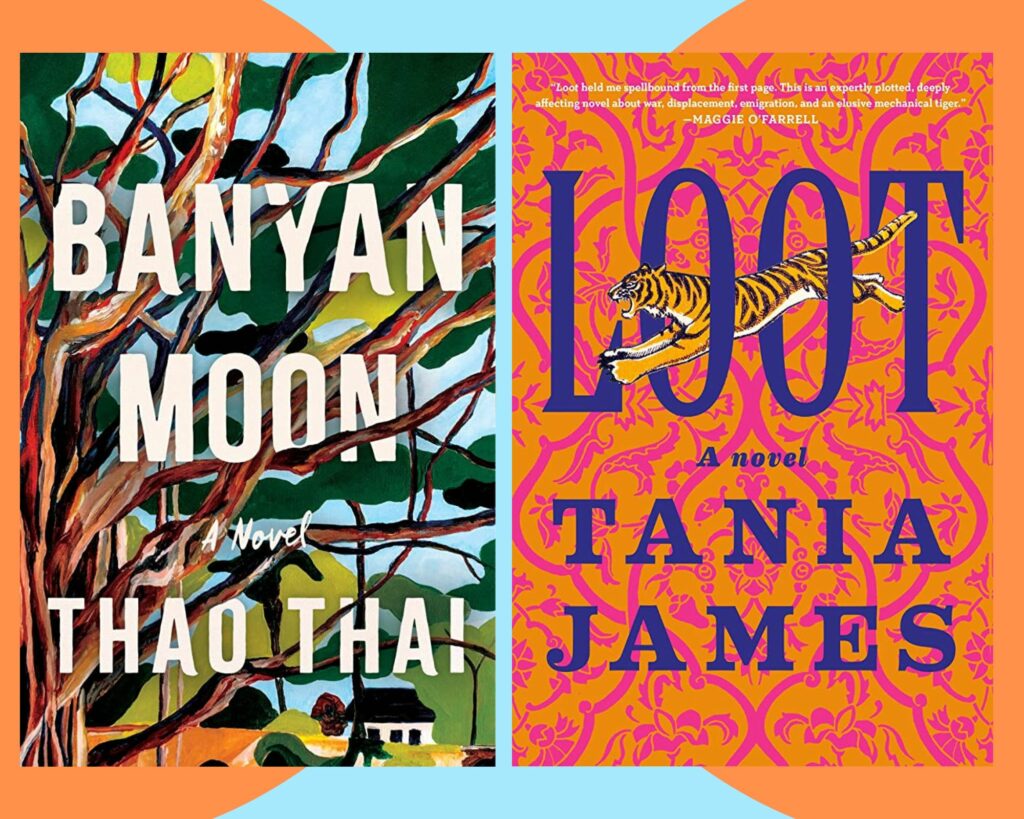 Elizabeth's Picks 
Here's a few choose-your-own-adventure picks (for grown-ups), just for fun. Craving a wild fantasy—like a novella about bonding with a giant, deadly bird that hunts manticores? Choose this book! Have a soft spot for a great multigenerational family novel? Click here OR here. Wildly curious about the inaugural title from Roxane Gay Books? It's on order! Is a tale of a legendary pirate queen more your speed? We've got you covered. Perhaps you'd like a dazzling historical heist novel with a mechanical tiger? Prepare to be dazzled. Or maybe you long for…more octopus content? I completely understand.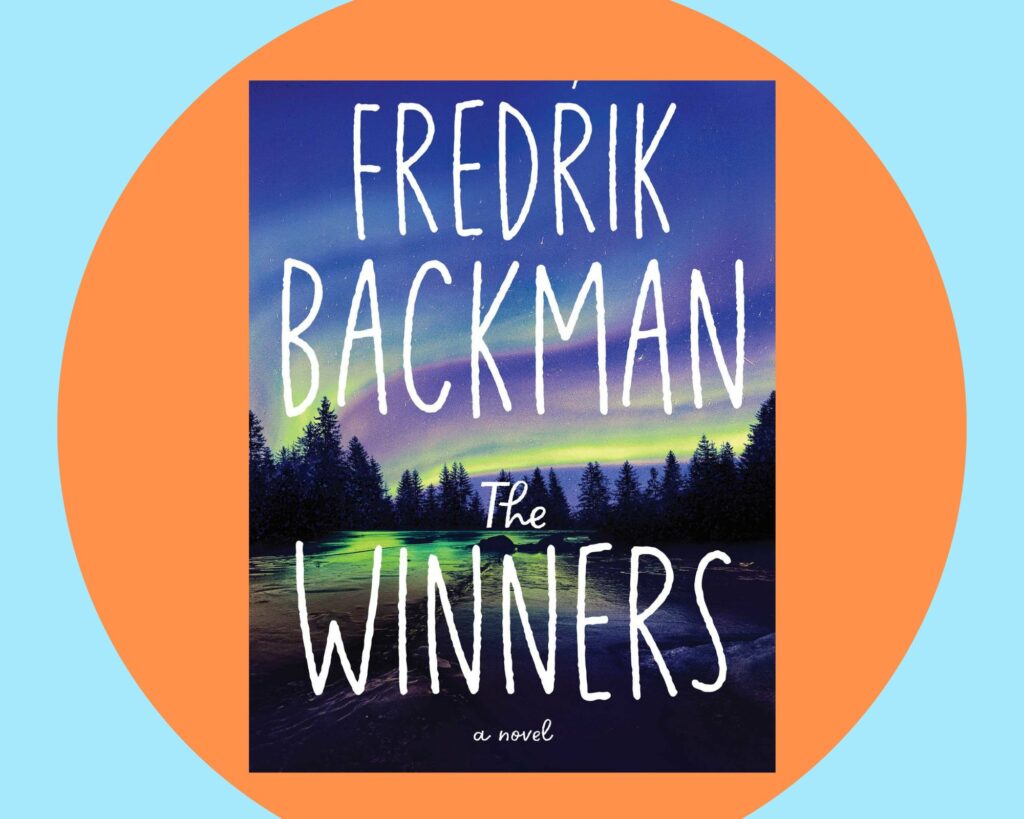 Eileen's Pick
Eileen's take on sweat, surprises, and starting a new book: 
When I was nearly through moving 1.5 cords of wood (not that I was counting…) into the woodshed, in a hurry that turned out to be, like most hurries, unnecessary, I picked up a log and found beneath it a most extraordinary ordinary thing nestled in the damp earth.   
Wait, I misspeak: it was most definitely not a thing.  An extraordinary ordinary creature is what I found. 
If you've never seen a yellow-spotted salamander, I urge you to take a gander at this. They are amazing, as are most critters who don't bother to strut around in plain sight, fancy in ways we don't expect, both visible and invisible.  To lift yet another grubby work-gloved handful of log when I just want to be DONE with the endless bending and unstacking and lugging and restacking… to be greeted with the otherworldly sight of this startling, garishly beautiful, glossy, surely-it-glows-in-the-dark amphibious wonder… Let me just say it can be hard to keep your enthusiasm for a splintery and sweaty chore as hours pass, but this, THIS was a spirit-raiser of the finest kind.  A reward for my stick-to-it-iveness, I selfishly thought.  More accurately, a marvel in itself. 
And isn't that what we wish for when we start a new book?  Maybe we start out energized, a little bit excited. Hoping it will carry us through to the end, building on itself.  Good writing, twists we don't expect taking us further down a story line we think we know.  And maybe we do know where its going, but the path may be a surprise.  Characters we like, even love.  Or love to hate.  Or want to understand.  Or wish would not remind us so convincingly of events we want to forget, personas who make us wince in unwelcome recognition of past unpleasantness or future (please, please, let them be unwarranted) fears. 
And that is where I am with Fredrik Backman's 2022 novel, The Winners, in which the author's familiar Beartown setting is revisited.  I am only just starting it. There is a terrible storm. The inescapable tragic past is starkly reviewed.  Hard stuff.  There is and will be hockey, and small-town-ness with a Swedish accent.  I cannot say for sure that there will be a yellow-spotted salamander when I turn the last page, but I am hopeful that the sometimes hard emotional work of reading the Beartown books will pay off yet again.   
Reading, like ordinary life, is often a blind search for something we don't know we are looking for.  Wish me luck with my book.  I wish you the same. 
---
 Thanks for reading! You can find all of our Staff Picks linked to the catalog here: How Far the Light Reaches: May Staff Picks. 
 Looking for more reading ideas? That is our very favorite thing! Try our Your Next Great Read Service for Adults, Teens, Kids and Families, or send us an email at readersadvisory@portlib.org. 
posted: , by Elizabeth
tags:
Library Collections
|
Recommended Reads
|
Adults
|
Seniors
|
Art & Culture
|
Readers Writers