May Staff Picks: New Nonfiction!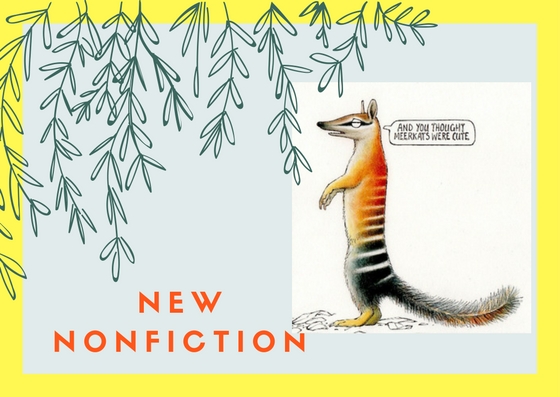 As the magnolia blossoms pile up at our feet and the apple blossoms hint of fruit to come, we start thinking of all that's new at the library! In May our staff picks focus on new nonfiction: a new book on animal life for kids, cookery for adults, exploring the coast of Maine, inspiring personal development, the writing life and the secret lives of dictionaries, new music at the library from a few fantastic local songwriters and performers, and a fantastic new graphic memoir. Enjoy!
Youth Services New Nonfiction
Mary's Pick
Animal books are very popular in the children's department. One cannot go wrong with a cute kitten or puppy on a cover – it will attract readers quickly. We once had a book on our shelves called Walter Warthog with an adorable photo of said warthog looking out at readers. He may not have been the most handsome critter to many – but a beguiling photo on the cover was enough to arrest some hearts.
Lesser Spotted Animals: The Coolest Creatures You've Never Heard Of by Martin Brown takes a new angle on the animal book. There are thousands of different animals in the world, but the animal books on our shelves represent a very small number of these creatures. Books on bears and tigers are easily found. Elephants and pandas have paved their way to stardom. What about the animals that are seldom seen? What about the animals that are vulnerable, endangered or those that have little information known about them? In this book, you will meet more than 20 of these lesser known animals.
Martin Brown, the illustrator of the Horrible Histories series, brings his humorous writing style and captivating illustrations together in a book that you cannot put down. In each two-page spread, he includes an illustration of the animal, the name of the animal (with a subtitle), an information block that gives size, what they eat, where they live (with a small map), status and an interesting fact. There is also a brief wisecracking sketch on each beast that will often make you laugh out loud. We will probably never be lucky enough to see most, if not all, of these animals – but this book gives us a little peek at the amazing animal world that is seldom mentioned and hardly ever glimpsed.
Adult Services New Nonfiction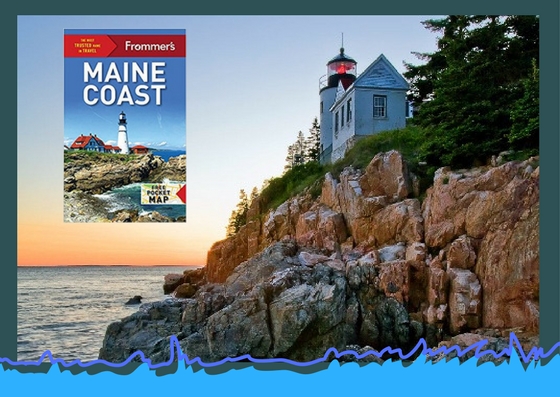 Sonya's Pick
Summer is upon us so a handy guide for road-tripping through our beautiful state is a must. Where are the best spots to soak up the sunshine, breathe the fresh air and grab a lobster roll and a local craft brew? Frommer's Maine Coast will set you straight! Soak it all up, for summer is fleeting.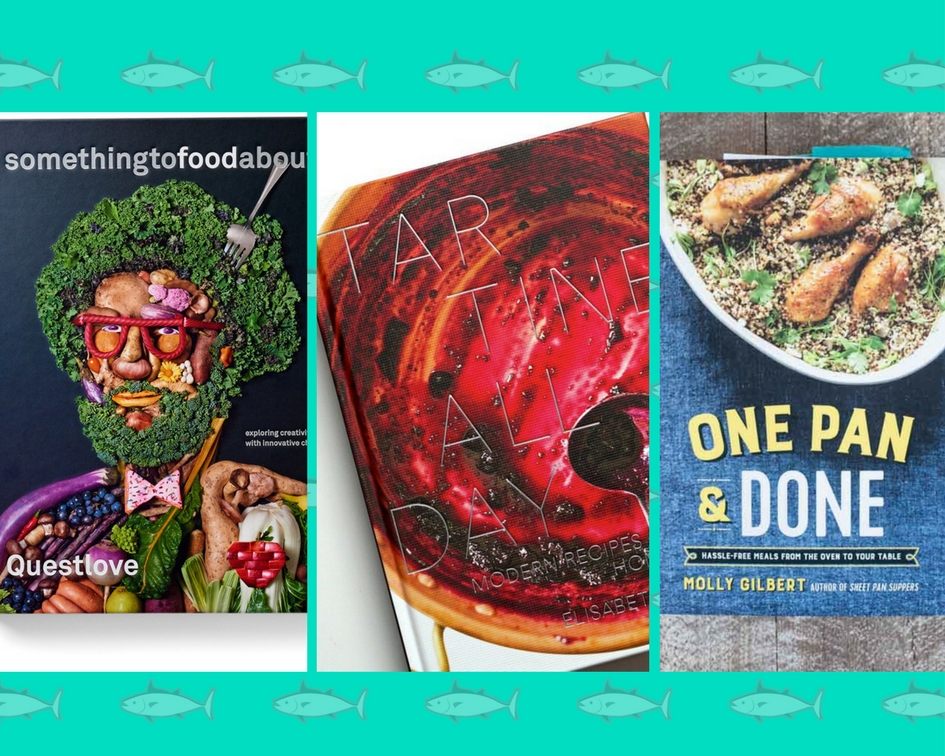 Meg's Picks
Ten-ish years ago, I was a broke just-out-of-college kid, new to Portland with lots of time, little money, and fewer friends. I visited PPL often to check my email, scour the basement AV room for DVDs, find a book to read for pleasure, and most importantly: one to cook from. The 641s introduced me to the worlds of Alice Waters, Julia Child, Jamie Oliver, and Mark Bittman. I spent my days off cooking and learning from their pages. And while I'm sure there were many successful meals, I still recall the notable failures…er, learning opportunities…from this era. A botched Nigella Lawson recipe for an onion supper pie that became a week's worth of lunches remains a painful gastronomic memory. I never bothered to make it again, though I've done plenty of cooking since then.
One of my favorite parts of my job is selecting the cookbooks for PPL.  My May pick is Elisabeth Prueitt's new cookbook: Tartine All Day: Modern Recipes for the Home Cook. I have one of her early books, which focuses on pastries, and also holds the recipe for a winter favorite: Gingerbread Steamed Pudding. While Prueitt's new book has plenty of dessert recipes (30 of them are gluten free), I'm most excited to try some of the savory dishes, including the Porchetta (page 277), Savory Bread Pudding with Wild Mushrooms and Bacon (p. 237), One-Side Sautéed Salmon with Chive Butter Sauce (p. 223), the Many Bean Salad with Preserved Lemon and Herbs (p. 166) and more. The book is gorgeous and even if I only get to one of the recipes before it's due back, I know it's a resource I'll come back to again and again.
And for those who love to read about food, but prefer to stay out of the kitchen, may I recommend a few favorite reads:Tender at the Bone: Growing Up Around the Table, Alone in the Kitchen with an Eggplant, My Life in France, Somethingtofoodabout, and The Apprentice: My Life in the Kitchen.
Kelley's Pick
My choice comes from the call number 641.5, because in the Dewey Decimal world, cooking is a science, not an art.
Librarians like to say, "every book its reader," and One Pan & Done is my soul mate. Since I started experimenting with cooking in my early 20's, I have had an extreme fondness for casseroles and savory pies. The appeal for me is that all the ingredients get thrown into one dish which you put it in the oven looking like a total mess, yet comes out perfectly gorgeous and delicious.
Each night this week I've cooked with a recipe from One Pan & Done and have been delighted with the results. I was able to plan my shopping around repeat ingredients. The recipes are well written and easy to execute on a weeknight. The range of dishes are unique and refreshing while managing to hit both the healthy and comfort food sweet spots. I will be purchasing this… as soon as I return it to the library.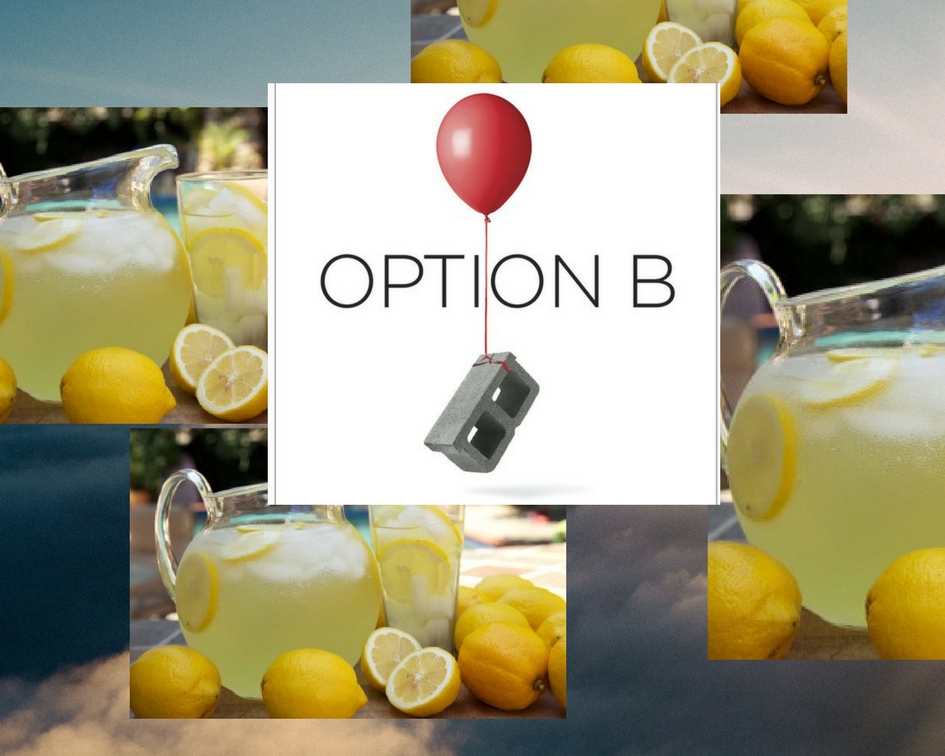 Brandie's Pick
I am a personal development book junkie (my daughter is always commenting on the number of "self-help" books around the house. I prefer to call them "personal development" books). One of my go-to shelves in the library is the 150s—the Dewey Decimal classification for these books and where you can find them in the library. Lucky for me, I am also the selector for the 150s. I find it really motivating to read from a personal development book each morning before I start my day.
I just picked up Option B: Facing Adversity, Building Resilience, and Finding Joy, the new book by the New York Times best-selling authors of Lean In and Originals. This is an inspiring and practical book about building resilience and moving forward after life's inevitable setbacks. Sheryl Sandberg, chief operating officer at Facebook, was certain she wouldn't recover after the sudden death of her husband. Yet her friend Adam Grant, a psychologist, suggested that there are steps anyone can take to recover and rebound from life-shattering experiences. Starting is simple and only takes the commitment to begin. As the publisher notes, "Option B illuminates how to help others in crisis, develop compassion for ourselves, raise strong children, and create resilient families, communities, and workplaces…we all live some form of Option B." This book's aim is to help us make the most of it.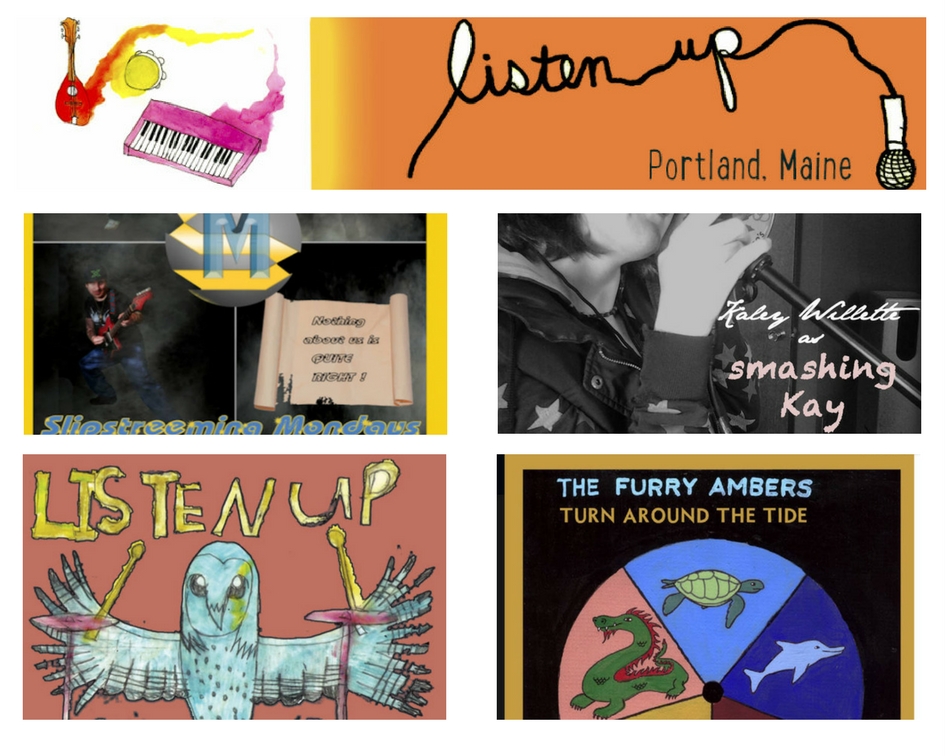 Raminta's Picks
PPL was excited to host a May concert with Portland's own Listen Up! Music, and we now have four of the local program's current albums to share with our music-loving patrons. They're a great addition to our Maine Music collection.
My two favorite tracks from the album Nothing About Us is Quite Right! by Slipstreeming Mondays are "Cat Pea Blues" and "Centipedes Don't Rock." "Cat Pea Blues" talks about a cat who just won't learn to use his box. As a cat parent, I've been there. It's frustrating. This song was played multiple times on repeat. "Centipedes Don't Rock" is a truly fantastic tribute to a Led-Zeppelin-style of singing, while telling the simple story of a centipede apartment-interloper.
On the album Feelings by Smashing Kay, I recommend the tracks "I'm Sorry," "The Dancing Song" and "Happy Daze Acoustic."
The Listen Up Album features several of the bands and singers from the program. "Boom Boom" by The Sabotaging Cars was a track that wouldn't be out of place on any alternative music station. "Kiss me, I'm Irish" by Slipstreeming Mondays had, in my opinion, some of the best lyrics: simple lines with great melodies.
My absolute favorite album produced by the Listen Up! Music crew is Turn Around the Tide by The Furry Ambers. In the song "Flying Yankee," we hear a song about the historic train that traveled between Boston and Maine. It's a folksy tune that wouldn't be out of place beside Bob Dylan's "Bear Mountain Picnic Massacre Blues" (sans massacre). "O Adina" is a heartfelt ballad about love and loss and also pleads with Adina to "stop insulting my mom." "Power to the People" is probably one of the better protest songs I have heard in quite some time. Thoughtful lyrics play perfectly against the uplifting tune. The tracks "Truth" and "Get on Your Feet and Go" both felt like long lost Woody Guthrie songs both lyrically and musically.
All of the albums are professionally recorded and produced. These are fantastic albums which stand on their own and are definitely worth a listen. I look forward to more recordings from Listen Up! in the near future.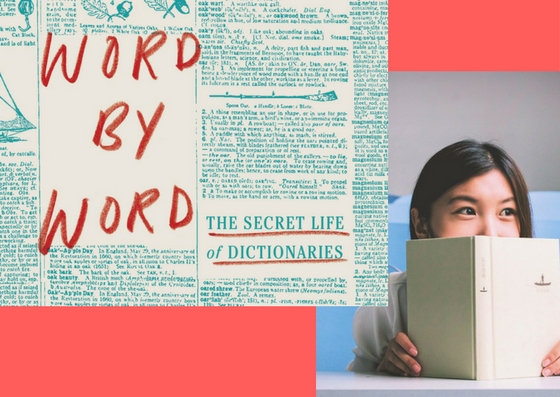 Sarah's Pick
Merriam-Webster Lexicographer Kory Stamper takes us on a behind-the-scenes tour of what it takes to create and update a dictionary in Word by Word: The Secret Life of Dictionaries. Word nerds will relish every morsel of this book, and modern readers will appreciate its sly, witty tone. Anyone who loves language should check it out.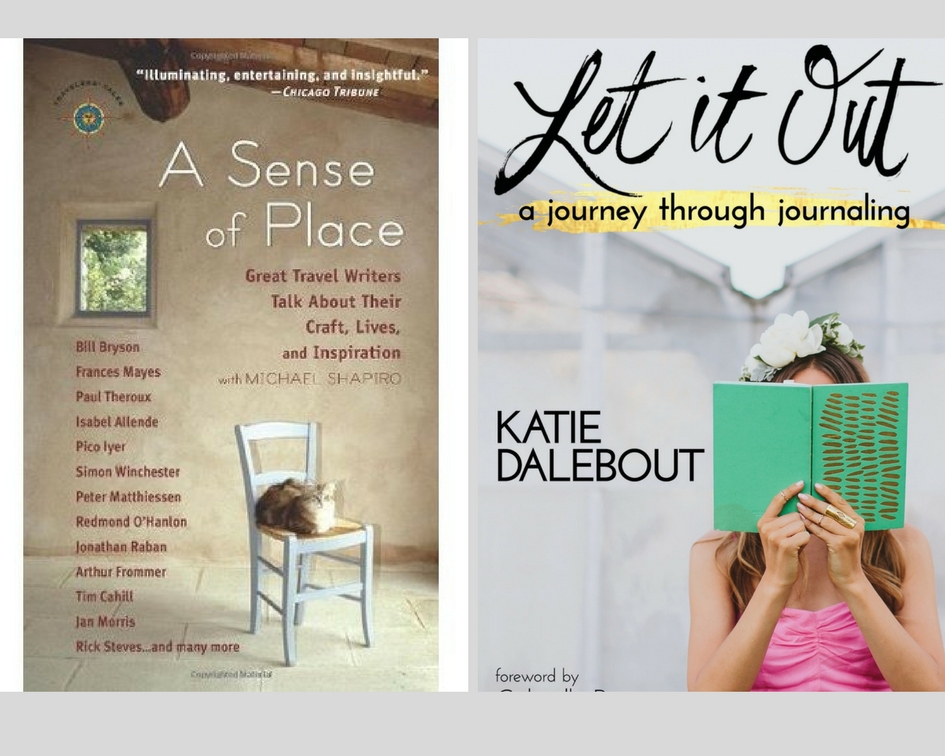 Abraham's Picks
Writing is often fueled by reading- and journaling benefits from insightful prompts and essays, as well from personal experience. Here are some new books to inspire your creativity with the written word. Reflective writing accompanies our physical journeys, and writers will appreciate the variety of travels described in Michael Shapiro's A Sense of Place: Great Travel Writers Talk About Their Craft, Lives, and Inspiration.
Journaling, whether at your desk, on your front stoop, or far afield, continues an introspective voyage unique to each writer. Style, format, and direction is entire up to you. As you make journaling your own, it becomes your practice, and your narrative. If putting words to paper gets stalled, some helpful reading ignites observations. Try Jill Jepson's Writing As a Sacred Path: A Practical Guide to Writing with Passion and Purpose, Kate Dalebout's Let it Out: A Journey Through Journaling, or James Finnebaker and John Evans' Expressive Writing: Words That Heal.
Natalie Goldberg, author of Writing Down the Bones, referred to by countless writers and teachers (the book is also at PPL) wrote: "The secret of creativity is to subtract rules for writing, not add them." Her short essays do not tell writers how to write, but they "get the wheels turning," encouraging the reader to get writing. We've added her book, Wild Mind, which succeeds her first book.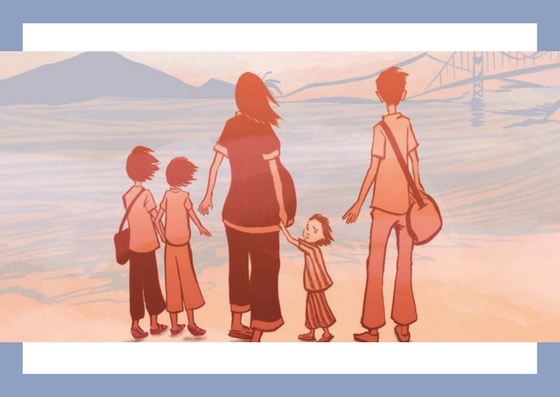 Elizabeth's Pick
Thi Bui's graphic memoir The Best We Could Do is one of my favorite reads so far this year; it'll easily take root alongside classics like Marjane Satrapi's Persepolis and Alison Bechdel's Fun Home. Bui's stories drawings of her family's journey from Vietnam to the U.S. are fantastic: striking, memorable, thoughtful, dark, lovely. Most reviewers have noted how timely the book is, and as Bui herself noted in an interview with this year: "Periodically, conflict or natural disaster—or some terrible association of the two—force large waves of people into involuntary migration. To have lived one's entire life free of this experience is to be very lucky. To go through it, I think, peels away some layers of the veil between life and death. You realize that the stability of your world is not to be taken for granted. That things can change, and go from bad to worse very quickly, and you must be ready to grab those important to you and run, or stay and fight, and nothing is guaranteed. In The Best We Could Do, I narrate the story of my family who fled from home in a small boat in the late '70s, in the aftermath of the Vietnam War."
The Best We Could Do explores that history, and is also a nuanced portrait of Bui's relationship with her parents and their fascinating stories: Má, whose voice Bui loves and who you can hear reciting Vietnamese pronunciations of words from the book here, and Bố, who is haunted by what happened to him as a child. Thoughts and ideas about family, the past, belonging, resilience, and what it means to be free as an individual are all finely drawn here. Every page of the memoir holds a remarkable image: Má as a lively young scholar, her confident glance at the reader as she decides to quit speaking French, the language of the colonizers, outside of school; a full spread of Bố looking up at the starry night sky from the deck of the boat they're escaping on; and finally, decades later, the joyous splash of Bui's son in the California sea.
______________________________________________
Looking for more new nonfiction? Explore new nonfiction titles in our catalog here, including recent arrivals and books on order.
posted: , by Elizabeth Hartsig
tags:
Library Collections
|
Recommended Reads
|
Adults
|
Kids & Families
|
Seniors