Montgomery's View: Recent poetry titles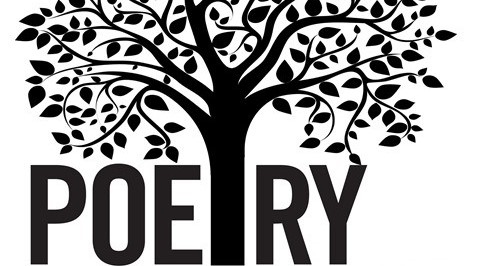 April is Poetry Month
In celebration of Poetry Month – we want to let you know of some fairly recent arrivals to our shelves in the children's room. These are just a few of the wonderful poetry books and collections that you are able to find here.
Kaneko, Misuzu.  Are You An Echo?: the lost poetry of Misuzu Kaneko 
Nesbett, Kenn.  One Minute till Bedtime: 60 second poems to send you off to sleep
Stoop, Naoka.  Sing With Me
Fogliano, Julie.  When Green Becomes Tomatoes
Frost, Helen.  Among a Thousand Fireflies
Singer, Marilyn.  Echo Echo: Reverso poems about Greek myths
Raczka, Bob.  Wet Cement: a mix of concrete poems
Cleary, Brian P.  I Saw an Invisible Lion Today: quatrains
Brown, Skila.  Slickety Quick: poems about sharks
As an added bonus – there is a short novel by the beloved author, Patricia MacLachlan (Sarah, Plain and Tall) which was published in the fall:  The Poet's Dog.  It is about a very special Irish Wolfhound, Teddy who learns about words from the poet who rescued him from the shelter.  When the poet dies Teddy needs to mourn the loss and find love in a new place.  It is a spare and moving book – which has an adult feel to it – but the story and Teddy are charming.  Teddy is able to talk once he understands words – but only children and poets are able to understand him.
Find a poem this month and read it out loud – and CELEBRATE Poetry Month!
posted: , by Mary Peverada
tags: Montgomery's View | Recommended Reads | Kids & Families