One Long River of Song: November Staff Picks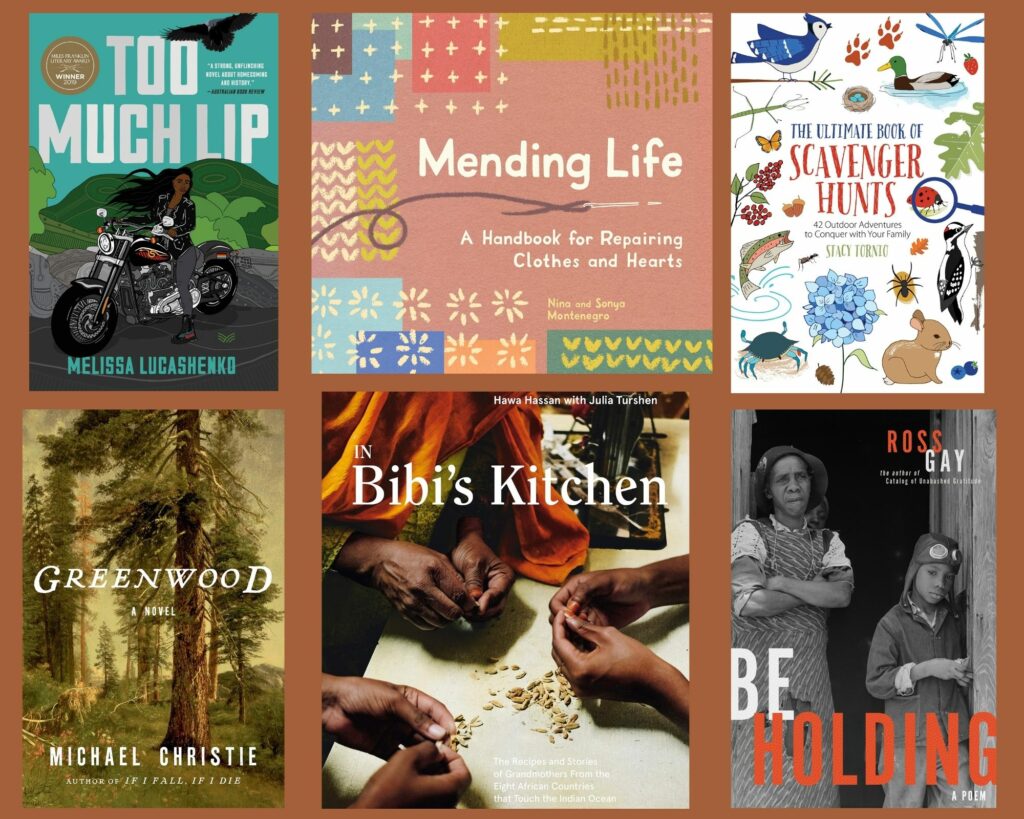 It's November in Maine and we're all tilting further from the sun, but no fear: the library is here for you! We have plenty of wonderful new books, audiobooks, eBooks and movies to brighten your days.  
Looking for a great new novel without a zillion holds on it? Try Too Much Lip by Melissa Lukashenko or Greenwood by Michael Christie. Are you a fan of basketball and poetry? Ross Gay's Be Holding is for you. 

Maybe making facemasks has you exploring a kinship between sewing and healing? Nina and Sonya Montenegro's Mending Life: A Handbook for Repairing Clothes and Hearts might help along the way.
Feeling lost in the Great Indoors? Try The Ultimate Book of Scavenger Hunts: 42 Outdoor Adventures to Conquer with Your Family.
Craving a cookbook that does not require an enormous turkey? In Bibi's Kitchen shares stories and recipes that sound perfect for fall, like wild greens with corn porridge and sweet vermicelli noodles with cardamom and butter.  
And if you're thinking of how you want to keep making connections with each other now or in the future, one book to check out is Mia Birdsong's How We Show Up: Reclaiming Family, Friendship, and Community.
Read on for more ideas from our staff…
---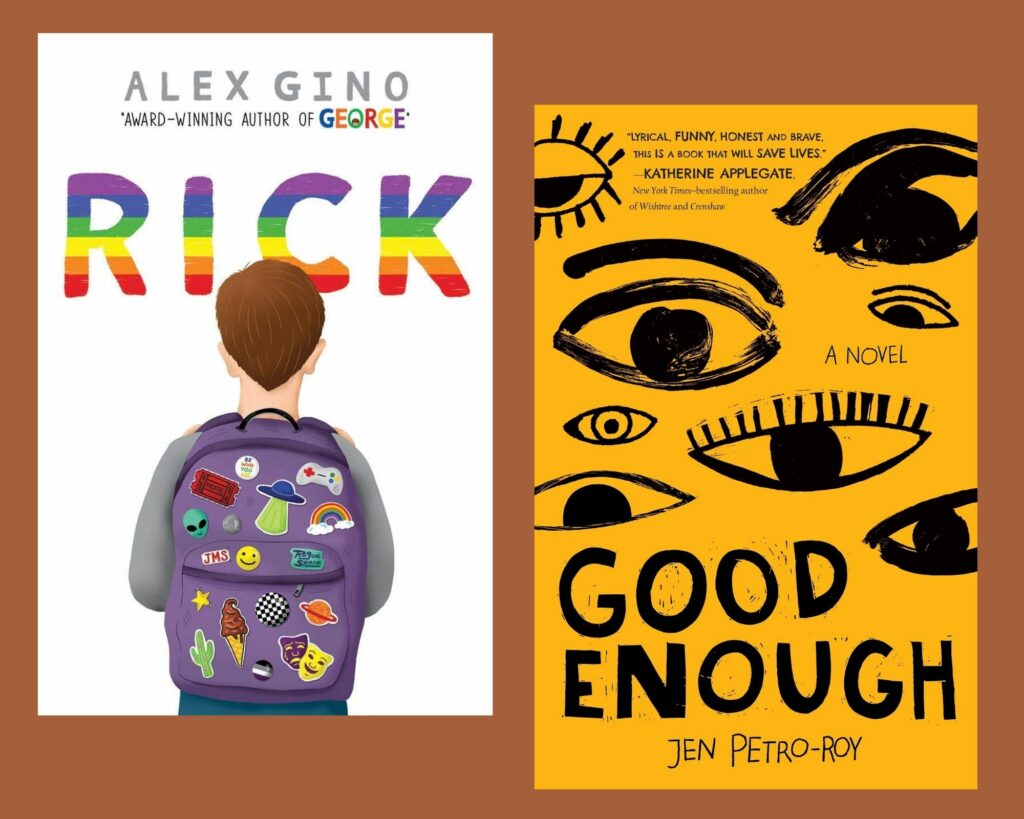 Cindy's Pick 
"Dad says I'm a late bloomer." "Maybe. Or maybe you're blooming now, and you're just not the kind of flower he was expecting." ― Alex Gino, Rick  
Rick is a middle grade novel by Alex Gino.  I thoroughly enjoyed this, as I have his others.  Rick has just begun sixth grade and he is beginning to realize that he doesn't have romantic feelings for anyone, unlike his best friend, who spends a lot of time making crude comments about girls they go to school with.   
He begins to make friends with Melissa, who sits in front of him, and was also the target of some terrible bullying by Rick's best friend in the first novel in this series, George.  Thanks to Melissa, Rick joins the Rainbow Spectrum Club at school, "where kids of many genders and identities congregate" and begins to find his place in the world as well as making new friendships. 
It was the kind of sweet, sometimes funny and always touching coming of age story that we have come to expect from Alex Gino.   
Carrie's Pick 
This month I would like to highlight Good Enough, by Jen Petro-Roy. Riley is an adolescent girl who believed she was never enough. Not thin enough, or popular enough, or good enough. We join Riley as she begins in-patient treatment for anorexia, a pattern of disordered eating that has left her severely malnourished, beset by brain fog, and yet still desperate to not gain weight even though she really would like to "fix" her problems. Jen Petro-Roy is an eating disorder survivor who eloquently expresses the waves of emotion and turmoil Riley experiences while beginning to manage her anorexia and learn to build a new sense of self.  
During this time of the year when so many of our celebrations are centered around food and eating together, I am reminded that for many people, and young women in particular, the act of eating can be fraught with many emotions, stigmas, and societal issues. The pressure to be thin, beautiful, popular, and everything to everyone all the time can overwhelm young people and for some can lead to dangerous control behaviors. Riley sees first-hand the damage that lying, fear, and self-doubt can inflict on a person's life and how there is a way through. Through professional counseling and treatment, peer support, help communicating with her family, and expert dietary guidance Riley begins the journey of changing her inner monologue and learning that she is, in fact, good enough.  
During this uniquely challenging holiday season, we can all choose to be even more kind to ourselves and others…including not judging food choices and eating habits and thinking anew about offering more nonfood-based ways to connect with family and friends. Indeed, this year that may be the safest and best bet for all. 
---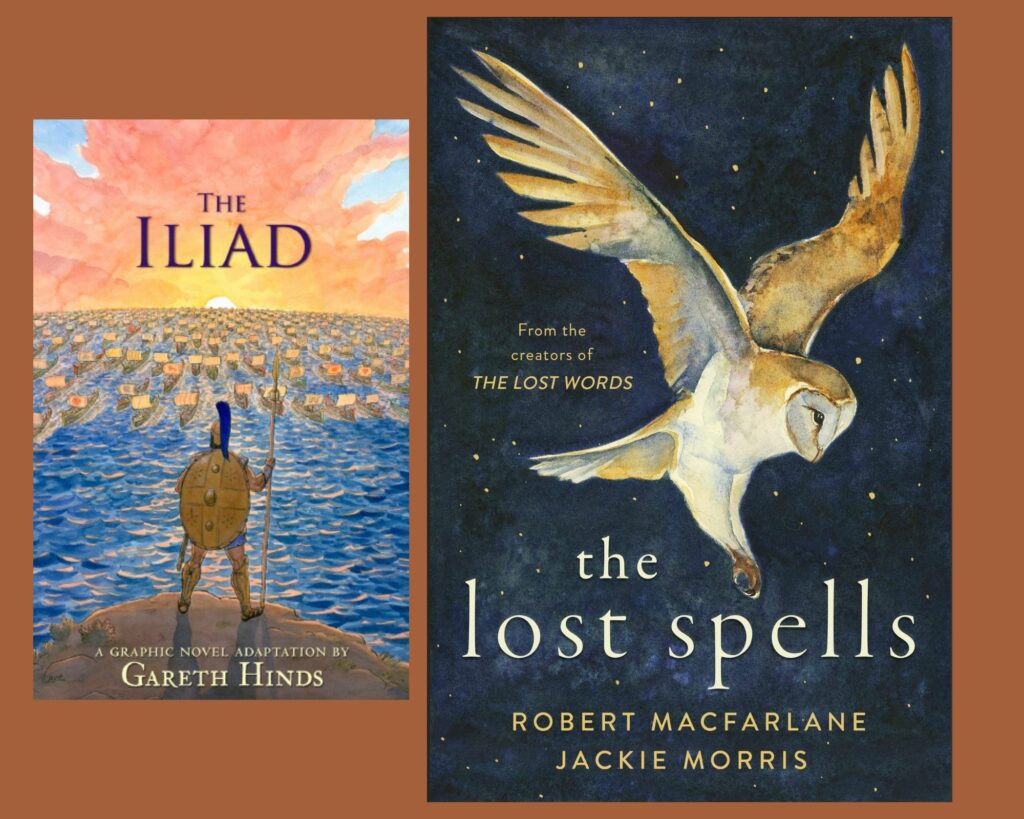 Gabrielle's Pick 
Sink into the dreamy watercolors and the spellbinding language of The Lost Spells by Robert MacFarlane and Jackie Morris. I read "The Jackdaw" out loud ("Always with the comeback, coal-black crackerjack, joker of the haystack") to an older person whose ability to understand simple instructions is waning, but she fell under the spell of the magical words. I, too, got lost while reading this book, lost in the very best possible way, where getting lost means finding something new and wondrous. 
Alexander's Pick 
The Iliad: A Graphic Novel by Gareth Hinds 
In preparation for reading/watching some contemporary re-imaginings of classic stories, I decided to reread some things from a while back. I picked up Gareth Hinds' graphic novel because I wanted to experience The Iliad in a new and more exciting way than just rereading the poem.  
The artwork and text work well to provide colorful characterizations and an engaging narrative structure. Hera's angry facial expression coupled with the line "I saw you bow your head to that sea-trollop just now. What have you promised her?" perfectly encapsulate Zeus's infidelity and tendency to meddle in human affairs. Hinds takes time to separately introduce and characterize the many humans and gods that make up this chaotic battle, no matter how minor.  
Overall, this graphic novel was a new and enjoyable way to experience the epic battle of Troy! Up next in my reading list will be Madeline Miller's retelling of the same story: The Song of Achilles. 
---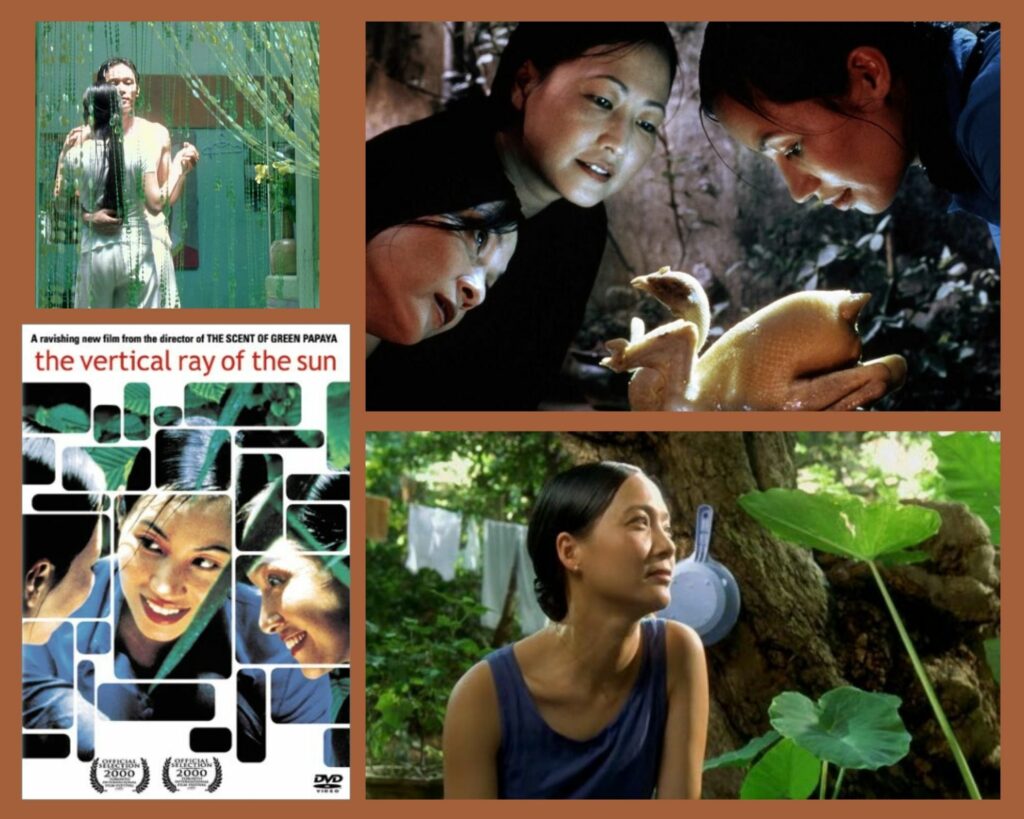 Elizabeth's Pick 
"The rain gives me a taste for boiled sweet potatoes." One of my favorite films that explores the inner lives of a family is The Vertical Ray of the Sun from director Trần Anh Hùng. Dramatic, sweet, funny, melancholy, meditative, it must also be one of the most lushly filmed movies of all time, set at the height of summer in Vietnam and drenched in rich greens: light through green leaves, deep green walls, shimmering green water. There's the tale of three sisters and their family, and there's dancing and sleeping and cooking and swimming and love and secrets. Watch it now or save it for the even darker depths of winter, when you need a dose of heat and light.   
---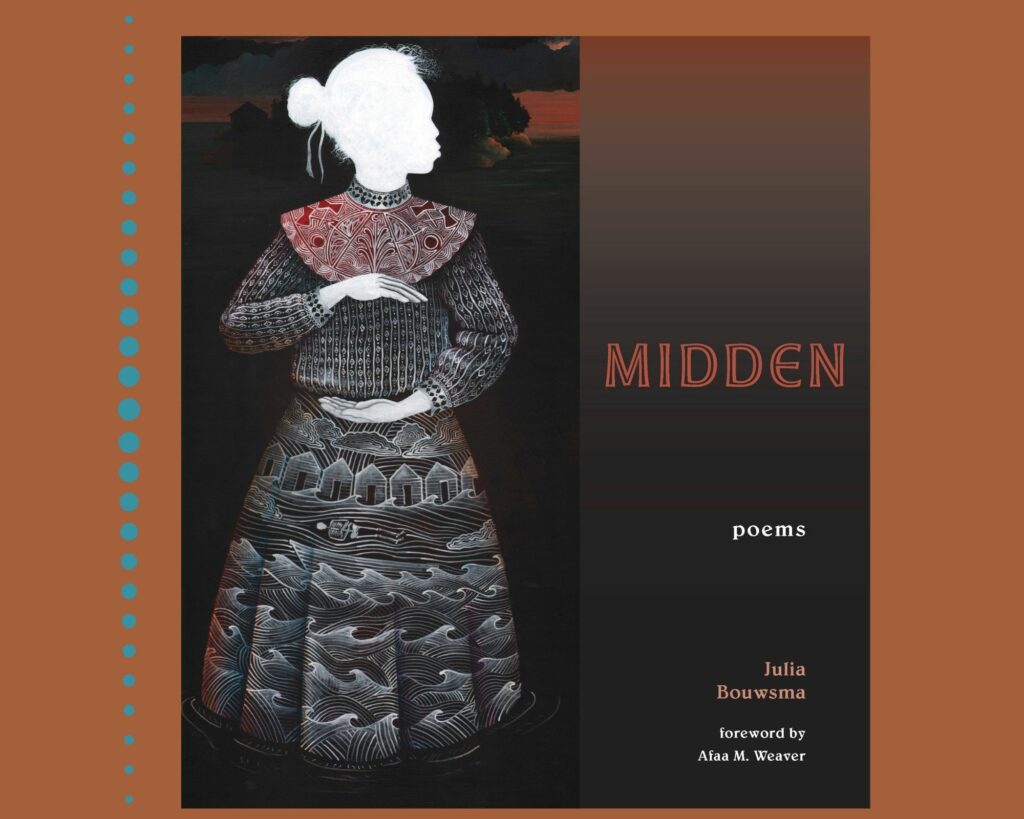 Gail's Pick 
When the pandemic put me at home for many months, I found myself craving baked goods, and poetry. The baked goods were not a surprise. The poetry was. But all around me, others seemed to be feeling the same. People were sending and sharing poems. At the same time, I wanted to educate myself on racism in general as well as Black History in Maine. Luckily, I found the exact right book for myself in this moment. Midden, a collection of poems by Julia Bouwsma (with a forward by poet Afaa M. Weaver), is the story an interracial community living on Malaga Island whose residents were forcibly evicted by the State of Maine in 1912. With care and reverence, Bouwsma takes a deep look at the horror of the event and the ongoing grief and trauma of its aftermath.   
---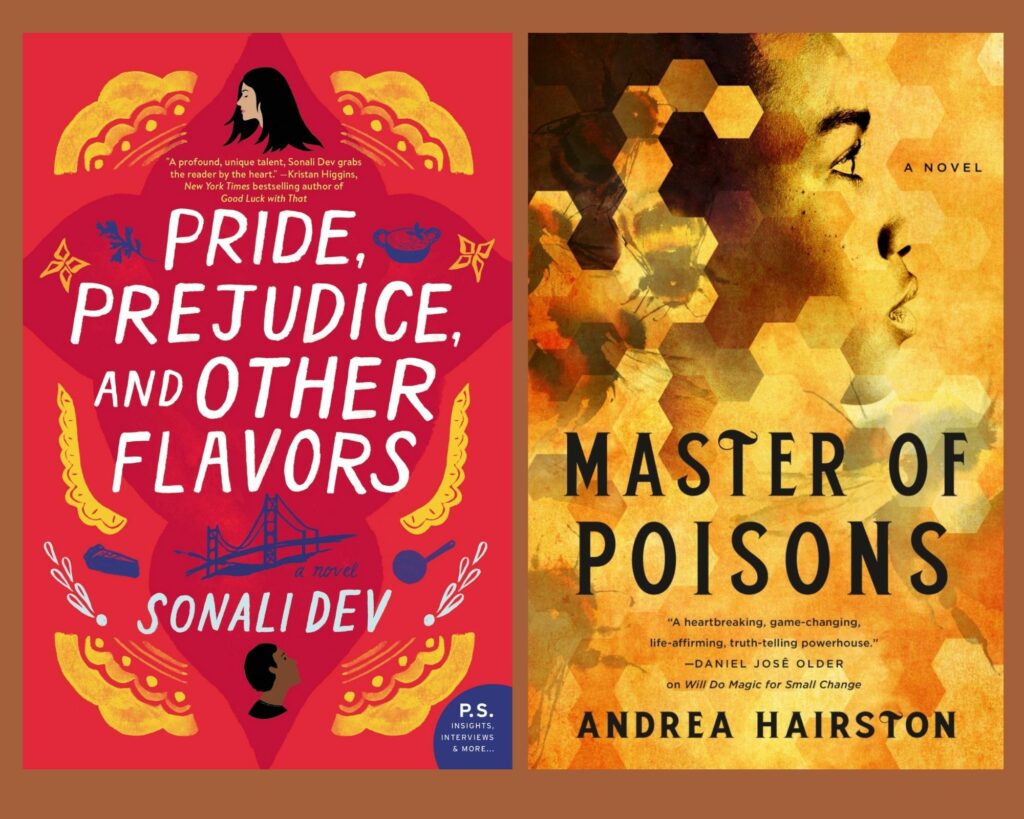 Becca's Picks 
Browsing for a good book online presents unique challenges. I can't wait until it is safe for everyone to come into the library to browse our displays, pick up books, and read their first pages.  
Since I can't show books off in person, here are a few of my favorite new fiction items that – as of this writing – are on the shelf and ready for your nightstand: 
Night of the Mannequins, by Stephen Graham Jones: From a master of horror, this quick read tells a tale of a teenage prank involving a mannequin that goes horribly wrong. The library also owns several of Jones' other creeptastic tales. 
Pride, Prejudice, and Other Flavors, by Sonali Dev: Looking to start a new modern romance series? When a neurosurgeon meets an up-and-coming chef, the sparks don't exactly fly; however, things begins to change when they unite to save a life. While this book is from 2019, the sequel (with brand-new characters) just came out this Fall. 
Payback, by Mary Gordon: The star of the reality television show Payback turns the tables to focus on a terrible event that occurred while she was in boarding school. This literary thriller may appeal to fans of Donna Tartt; it also requires a content warning for sexual assault.  
Master of Poisons, by Andrea Hairston: This year might be terrible, but it has seen a lot of wonderful epic fantasy writing. As poison moves across a desert and infects the water supply, the Master of Poisons fights to stop the spread before it's too late. If you enjoyed The Fifth Season or Black Leopard, Red Wolf, this book is for you. 
My forever staff pick is Your Next Great Read, where staff put together recommendations unique to you. We can always help you find your next favorites, even when we can't see your smiling faces! 
---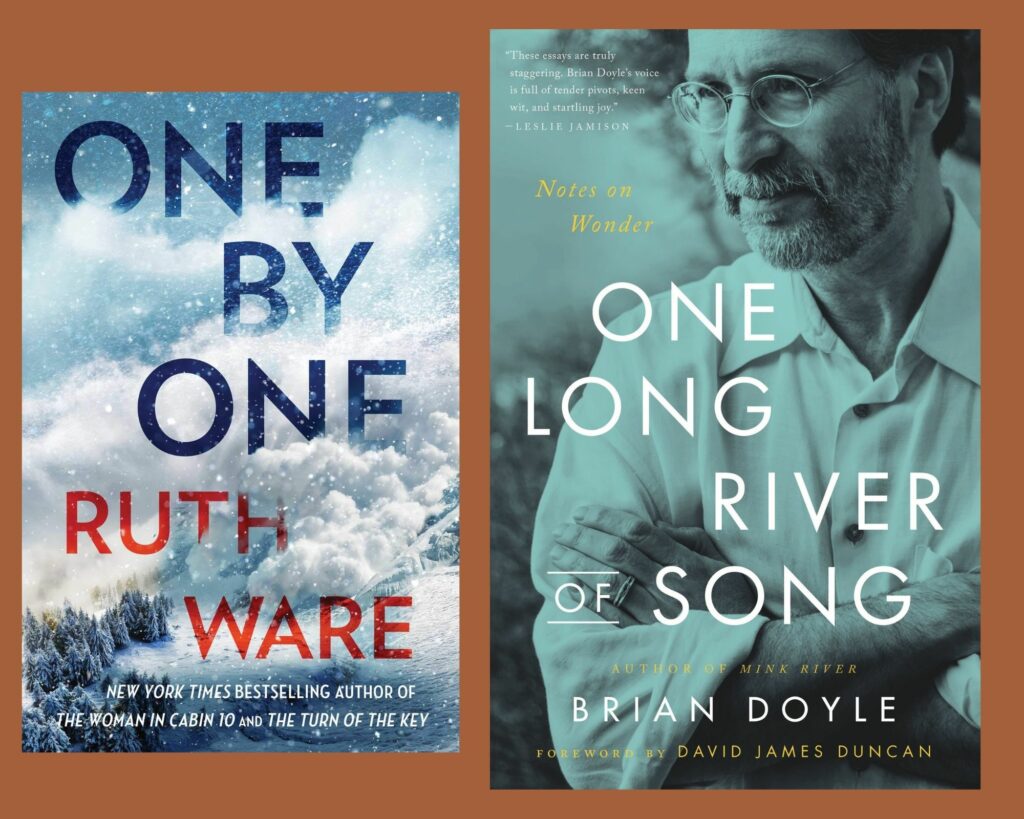 Kristi's Picks 
I am reading One by One, by Ruth Ware right now.  It is an excellent suspense novel.  Easy to read and follow.  Also, The Lucifer Effect, by Philip Zimbardo, himself. Zimbardo conducted the Stanford Prison Experiment in the 70's, and this is book delves deeper into our understanding of behavior. It's amazing, and highly recommended if you enjoy asking "why?" 
Eileen's Pick 
One Long River of Song: Notes on Wonder by Brian Doyle  
You know how it is when you find something—a salty fog that makes your hair all soft and crazy, music that makes your insides quivery, a color that exactly fits the contours of your mood—something that whispers, "there will always be sweet surprising joy for you to find." Well, I have recently added the essays of Brian Doyle to my cache of sweet surprising joy.  
Brian Doyle was born the same year that I was: 1956. He died in 2017, leaving behind a trove of writing that I have only started to glean.  
A posthumous compilation of essays, One Long River of Song: Notes on Wonder, published just under a year ago, is my most recent foray into the wide-open heart of Mr Doyle. We start with the Section I title: That the Small is Huge, That the Tiny is Vast, That Pain is Part and Parcel of the Gift of Joy, and That This Is Love. The opening essay, "Joyas Voladoras", takes us on a journey through the heart… the heart of a hummingbird, a blue whale, a worm and, lastly, there is the human heart, described to perfection:  
"…all hearts finally are bruised and scarred, scored and torn, repaired by time and will, patched by force of character, yet fragile and rickety forevermore, no matter how ferocious the defense and how many bricks you bring to the wall."  
It is a call to celebrate that inconvenient fragility and rickety-ness, I think, because this is what makes us who we are when we are most true to ourselves.  
And on and on it goes, 243 pages of heart, soul, love, sadness, exultation, breaking and mending, coming and going, marveling at what the world is made of. In David James Duncan's introduction, he quotes Brian Doyle: "I want to write to you like I am speaking to you. I would sing my books if I could." Duncan accurately observes, "I say he could, and he did."  
Doyle's storytelling is irreverent, spiritual, funny, finely observed. He is a master of the run-on sentence, a craft that thrills me when wrought with skill and spirit. I am grateful that he was so generous with his words in a life foreshortened, and that they have come into my life. With his novels, poetry and more essays to plumb, I hope that turbulent times may be easier to traverse.  
What would we do without wordsmiths who can move us to hope? 
---
As ever, thank you for reading. If you're looking for more ideas, that is our very favorite thing! We're happy to help. Try our Your Next (Great!) Read service for kids and teens and for adults to get personalized lists of print or eBook recommendations from our staff. Our Reference staff is also available Monday-Friday, 10-4, at 871-1700 ext. 725.

posted: , by Elizabeth
tags:
Library Collections
|
Recommended Reads
|
Adults
|
Seniors
|
Readers Writers