Portland Public Library's Choose Civility Initiative invites you to engage in conversation about how we can make a difference in our local community.  What kind of engagement interests you?  What opportunities exist?  Where is there need? Also, meet with local organizations that seek volunteers – someone like you!
November 25th
7:30am :  Coffee, treats & networking
8:00am :  Opening program — exploring volunteerism's benefits for individuals, organizations and communities (and the challenges, too!)
8:45 (ish) :  Volunteer Resource Fair – Organizational introductions and small conversations.  Meet representatives from local organizations and learn about opportunities for participating in Portland.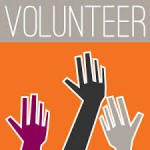 Confirmed organizations include (but are not limited to) :  United Way of Greater Portland;  YMCA of Greater Portland; Greater Portland Animal Refuge League; Maine Tool Library; Learning Works; 2Degrees Portland and more!
(*If you'd like to share information about a project or civic engagement effort or opportunity for volunteering, please contact Kim Simmons at Simmons@portland.lib.me.us)
The social justice organization Facing History and Ourselves offers online resources on "Choosing To Participate."  Featuring an online exhibit, in partnership with the Smithsonian Exhibition.  Among the questions they ask, is a central query : "How can I make a positive difference in the world?"
Follow us on Facebook!