Youth Services
Carrie's Pick
Love IS my favorite thing! Emma Chichester-Clark looks at love from a dog's eye view and finds out that love is unconditional. No matter what Plum does he is still loved by his family. Today, and everyday, it is important to remember that love is the foundation. Love this book!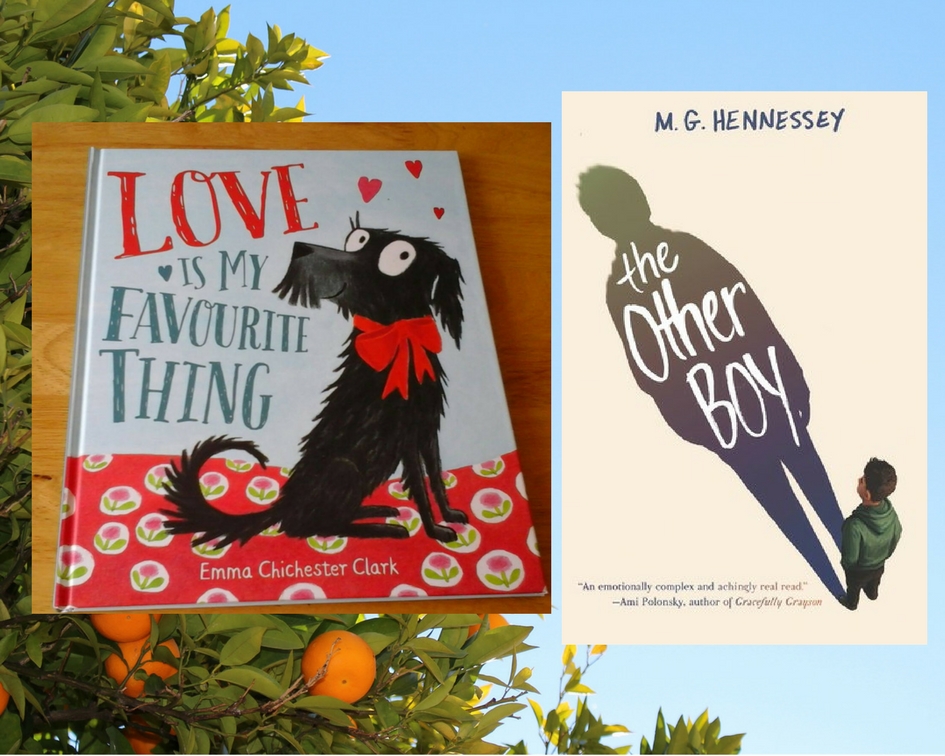 Rose Ann's Pick
The Other Boy by M.G. Hennessy is my pick: it's the story of a twelve year old boy, Shane, who was born a girl. He is now living with his mother in a new city, new school and new friends. His parents have divorced and not everyone knows his past. Shane has a best friend, there's a girl he likes, and he's the star pitcher for the baseball team. He wants to share his story, but there is fear there as well. He wants to be honest but stay true to himself.  "You might lose some of them" is a quote from the book that describes what might happen if and when if he tells others. When a slip about his old school is mentioned, where he attended as a girl and where his Dad still lives, Shane begins to be bullied. The Other Boy shares the emotional struggles and issues that Shane deals with and the search for the happiness and future he wants. It's a story of devotion, understanding, acceptance and love: the love of a parent, child, friend and oneself. The book's writing was lovely, and it made me think and touched my heart. You will find it on the shelves for middle school readers but I recommend it for adults as well.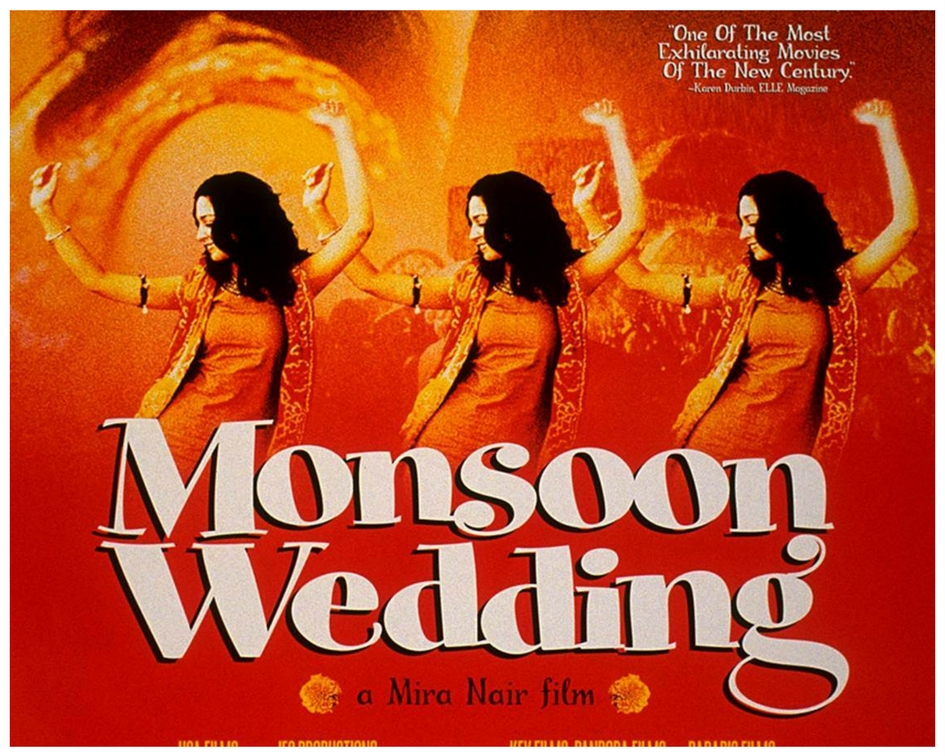 Film
Kerry's Pick
Monsoon Wedding is the story of an Indian father named Lalit (Naseeruddin Shah) who is preparing for his daughter Aditi's (Vasundhara Das) upcoming wedding. Aditi is still in love with her boss and does not want to go through with the arranged marriage to groom Hemant (Parvin Dabas), but feels she has no choice. As family members from all over the world come to celebrate the wedding conflicts begin to surface, including a painful secret from the past. The wedding planner P.K. Dubey (Vijay Raaz) also begins to fall in love with the family servant Alice (Neha Dubey). Monsoon Wedding is a beautiful film filled with love, betrayal, loyalty, and forgiveness.
Adult Fiction
Susanne's Pick
Loving Frank is a ten-year-old novel by Nancy Horan. It explores the private life of architect Frank Lloyd Wright. It is a story of a beautiful but complicated love story. Regardless of if it is true or not, it's true in describing how complicated life, feelings and following your star might be. The story grabs you and you read on, wanting to know what happens next. The characters are not always likable, but always human. A good book to keep you company while you wait for spring to come.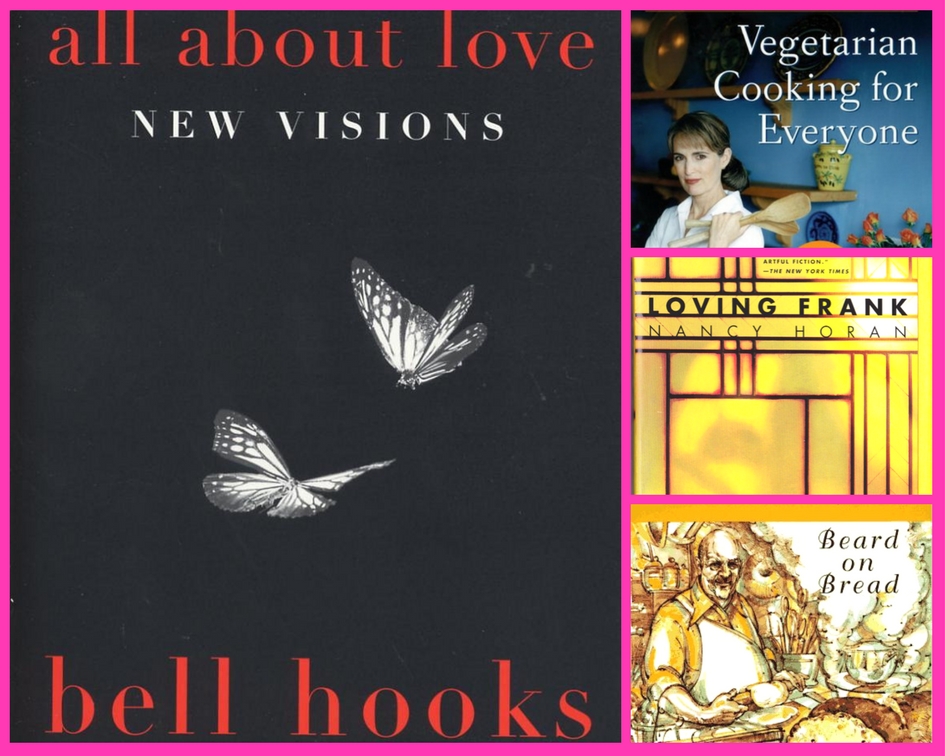 Adult Nonfiction
Elizabeth's Pick
Author bell hooks' classic All About Love: New Visions continues to inspire. How to love? She observes: "To begin by always thinking of love as an action rather than a feeling is one way in which anyone using the word in this manner automatically assumes accountability and responsibility." For hooks, love is a choice and a practice that involves awareness, openness, honesty, and work: "How different things might be if, rather than saying 'I think I'm in love,' we were saying 'I've connected with someone in a way that makes me think I'm on the way to knowing love.' Or if instead of saying 'I am in love' we say 'I am loving' or 'I will love.'"  hooks also looks frankly and thoughtfully at challenges to love. Her visions expand beyond romantic love to speak to the practice of love in our country and our culture, describing and calling for a love ethic that could transform our communities and society: "Embracing love ethic means that we utilize all dimensions of love—'care, commitment, trust, responsibility, respect and knowledge'—in our everyday lives."
Eileen's Picks
It may sound simplistic, but I believe that food is love.  Planning it, making it, sharing it: love, love, love.
My mother soothed skinned knees, mended bruised feelings, celebrated special occasions and interrupted everyday monotony with hot cocoa and cinnamon toast, hot cocoa and chocolate chip cookies, hot cocoa and peanut butter sandwiches … you get the picture.   Hot cocoa, stirred on the stovetop, figured prominently in my experience of maternal love.
In the 1970's, my father, always an enthusiastic consumer of whatever was served to him, nudged awake his own dormant penchant for cooking, along with a fondness for gadgets of the craft.  He bought a food dehydrator into which anything moist was loaded then desiccated and made into other things, most of them edible.   He bought 50 lb sacks of wheat berries and ground them in his electric stone grinding mill.  Coffee can sized tins of yeast made their way into our cupboard. Bread was baked in great quantities. "Great quantities " is a phrase that we used often to describe his production, so it was no surprise, and a bit of a relief, when he found a volunteer gig cooking on weekends in an ecumenical retreat house near our home.  He could indulge his compulsion to cook lots of good food, enough to feed a few or dozens of people, without turning his wife and three daughters into dumpling-shaped gluttons.  He could spread his love of food and his need to nurture around.  His bounty and his sweet nature found a second home in the friary's big kitchen, while still keeping his family hip deep in bread.  Everyone wins.
How lovely to feel loved by two such lovely people!  How could I not associate food with love?  Indeed, how could I not think that food is love made visible, made bite-size?  And how absolutely wonderful that food is necessary for life, not to be  denied lest we perish!  How sweet to prepare some dish or other for another and feel not only my own love but the love of those who have done the same for me over the years.  Generations of love, sustaining love, love without end.  On a plate.  Ready to share.
So, how about a cookbook or three?
Beard on Bread by James Beard.  Great recipes.  Try the pita bread.  Oh, yes, try the pita bread.
Vegetarian Cooking for Everyone by Deborah Madison.  So many things to love in this one, but I'm pushing the Chard and Onion Omelet (Trouchia).  Bake some sweet potatoes, nothing added.  Really pretty.  Really delicious.
And finally, this one is especially for Dad, who would love that its execution requires a gadget.  Grab your ice cream freezer.
Ben & Jerry's Homemade Ice Cream & Dessert Book by Ben Cohen and Jerry Greenfield.  Oh, my goodness, this is a collection that makes me very happy.  What is a meal without desert?  Well, it's fine, of course, but how about some ice cream to round things out?  May I press you to make a batch of "Ben's Chocolate?"  You will not be disappointed.
So love, love, love.  Sharing makes it better.