The heart of Summer is upon us! Whether loading the kids into the car for a trip to the beach or stretching out in a hammock under a tree or mowing the lawn or hiking a trail (or, perish the thought, back-to-school shopping!), audiobooks are a great way to dip into those bestsellers or classics you've always wanted to read but haven't had the time or focus for during the busy year.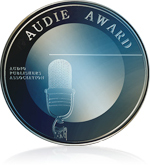 Every year the Audio Publishers Association and the American Library Association award special merit to audiobooks in a variety of categories with particular attention to what makes them unique — the art and craft of audiobook narration and recording. The APA's Audie Awards marked their 15th year with their 2015 picks in 33 categories, including Fiction, Fantasy, Drama, Children's, Biography/Memoir, Business, History, Non-Fiction, Audio Book of the Year and Distinguished Achievement in Production. (See the full list with sound clips at Audiofile Magazine.)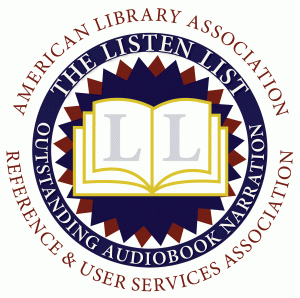 The ALA's Reference & User Services  (RUSA)  division, highlights extraordinary narrators and listening experiences in its RUSA Listen List, seen here with "listen-alikes" and availability notes for PPL users. PPL offers access to many of these award-winning titles in a variety of formats, from CDs in our collections and in the larger MaineCat collections to downloadable and streaming audiobooks in our Overdrive/Maine Infonet Download Library and Hoopla platforms. Some highlights follow.
 Both Audie and RUSA winners:
Note: RUSA awards were not listed by category. Descriptions are from RUSA Listen List.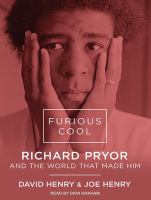 Furious Cool by Richard Pryor Audie for Non-Fiction. Richard Pryor's rise to self-destructive super-stardom is presented within the social context of African-American life during the 1960s and '70s. Channeling an array of celebrities, including a stunning embodiment of Pryor himself, Graham's raw performance captures the passion and pain that fueled Pryor's comic genius. Available as CD.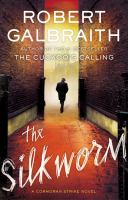 The Silkworm by Robert Galbraith  Audie for Mystery. A missing author, a tenacious private investigator and scandals in the publishing world form the backbone of this fast-paced and wryly humorous mystery. Glenister's resonant voice and fluid narration ably depict class and region, gender and age, while maintaining the grit and suspense of classic noir. Available as CD. The Marti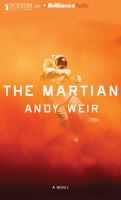 an by Andy Weir Audie for Science Fiction. Weir's breakout survival epic transports listeners to Mars alongside stranded astronaut Mark Watney. Bray matches the self-mocking tone and dry wit of Watney's journal entries, while detailing efforts of an international team desperate to save him. Authentic accents combine with rollercoaster pacing in this convincing, compelling performance. Available as CD.
Audies by Category: 
Note: Descriptions are  © AudioFile Magazine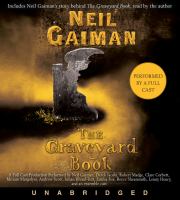 The Graveyard Book by Neil Gaiman 3 Categories: Audies for Distinguished Achievement in Production, Children's Titles for Ages 8-12, and Multi-Voiced Performance. Neil Gaiman fans, rejoice! There are now TWO wonderful versions of THE GRAVEYARD BOOK to listen to. As narrator, Derek Jacobi does the heavy lifting in this full-cast recording, with other cast members voicing characters' dialogue. It all fits together seamlessly as listeners are swept, entranced and intrigued, into the magical story. Robert Madge sounds perfectly wide-eyed, curious, and boyish voicing Bod, the boy raised in a graveyard by ghosts. Miriam Margolyes's considerable talents shine as Bod's nurturing adoptive mother, Mrs. Owens, and as his teacher, Miss Lupescu. And Julian Rhind-Tutt is deliciously grave as Silas, Bod's mysterious guardian. The cast is uniformly excellent, giving broad or subtle performances as appropriate, and the overall effect is to enhance the sense of the graveyard as a community, and of the dangers lurking outside it.  Available as CD.    All the Light We Cannot See by Anthony Doerr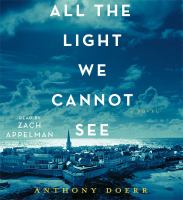 Audie for Fiction. There's something familiar and comfortable about Zach Appelman's performance in this beautifully crafted audiobook. His clear, confident tone also features subtle warmth. His voice animates the story of Marie-Laure, a French girl, and Werner, a German boy, and their experiences during the period of WWII…Details and images are elegant in their simplicity, and the dramatic history is tempered by humanity—thanks to both a skilled author and a masterful narrator. Available as CD and as Overdrive download.  Not My Father's Son by Alan Cumming Audie for Autobiography/Memoir. Celebrated actor Alan Cumming is best known for his lilting Scottish accent and his well-trained musical voice. His roles in hit movies, Tony award-winning performance on Broadway in CABARET, and many television roles show how versatile his talent is. Cumming uses all his vocal experience and charm in this searing memoir. His unashamedly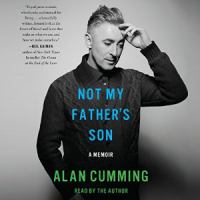 honest and emotionally raw remembrance of surviving his abusive father is a must-hear. Intrigue also plays a part in the story as Cumming recounts how he set out to solve a mystery surrounding his grandfather—and found out way more than he bargained for. Delivering stories that are both harrowing and at times hilarious, Cumming reaches through your earphones and doesn't let go. Make sure you carry a pocket of tissues. Available as CD and as Overdrive download.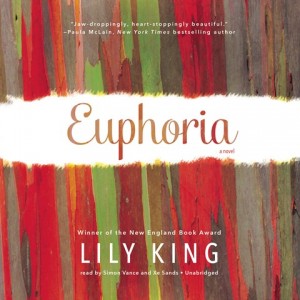 Euphoria by Lily King Audie for Literary Fiction. In a perfect marriage of words and voice, narrators Simon Vance and Xe Sands join author Lily King to produce an extraordinary audiobook experience. Inspired by events in the life of cultural anthropologist Margaret Mead, King has fashioned a haunting novel of love, ambition, and obsession, focused on three anthropologists off-map in New Guinea just before WWII. Delivering the alternating chapters of Mead's stand-in, American Nell Stone, and Englishman Andrew Bankson, Sands and Vance perform the stupendous feat of creating memorable versions of the same characters. Their performances offer nuanced interpretations of the different personalities and echo, but do not copy, each other's approach. Also, each uses a unique narrative pace that enhances the listener's understanding of this unforgettable tale. Available as CD and as Overdrive and Hoopla downloads.

The Bully Pulpit by Doris Kearns Goodwin Audie for History/Biography.   Few audio productions this year are likely to match, or deserve as much praise as, this history of the Progressive Era and the presidential friendship that shaped, and was destroyed by, its politics. Doris Kearns Goodwin is one of our most popular and esteemed his torians, and her gifts have never been better illustrated than in her shaping of that noisy and pontificate age into a manageable narrative—one that makes even the childhood and young manhood of William Howard Taft compelling listening. Edward Herrmann is simply her most simpatico reader. As in his reading of NO ORDINARY TIME, his steady, unflagging delivery is perfectly attuned to her narrative voice and, without mimicry, to the broad array of voices, personalities, and events that highlight this rich personal and social drama. Available as CD.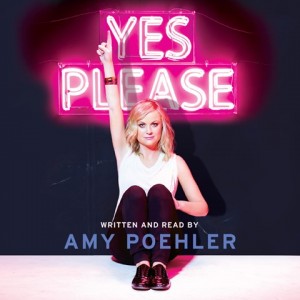 Yes Please by Amy Poehler Audie for Humor. Actress and comedian Amy Poehler's memoir is full of charm and life lessons, but what's REALLY fun is how out of the box the audiobook production is. Listeners know they're getting something special, unique, and a bit absurd right from the start when Poehler claims to be narrating from her own personal audio booth, built at the base of Mt. Rushmore. Poehler sounds consistently warm, funny, and genuine, and it's only a matter of time before she'll have you laughing out loud. When she's joined in "her" studio by Seth Meyers and Mike Schur to reminisce about "Saturday Night Live" and "Parks and Recreation," it sounds like we're overhearing candid (and giggly) conversations between friends. Cameos from Carol Burnett, Kathleen Turner, Patrick Stewart (intoning strange haikus), and even Amy's parents add even more flavor. What a treat. Available as CD and as Overdrive download. 
Want to see what brand new audiobooks are in PPL's  collections?  Check out the list of NEW TITLES under the Explore button on our home page. You can search for, request, and place holds on"Just Arrived" or "On Order" audiobooks for all audiences (adults, teens, & children). Be sure to specify "Audiobook CD" under Explore – New Titles.
Need help? Contact our Public Computing desk for technical help (pc@portlandpubliclibrary.org or (207) 207-871-1700 x708) and our Readers Advisory (207-871-1700 x705) desk for help finding titles or borrowing.  Branch staff at Burbank, Riverton and Peaks can also guide you in your audiobook selection and access. Hoopla and Overdrive/Maine InfoNet Download Library  catalogs can be searched directly; borrowing requires a PPL patron account.