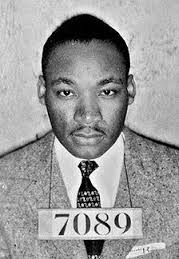 According to his autobiography, Martin Luther King was a student at Morehouse College when he first read Henry David Thoreau's "On Civil Disobedience."
"I became convinced," wrote King, "that noncooperation with evil is as much a moral obligation as is cooperation with good."
We remember Dr. King for his legacy of peace and nonviolence; let us also honor his courage, and his passion for racial equality and economic justice.
For a list of films about Martin Luther King, click here.
Also, join us on Thursday nights in January for our Civil Rights Film Series.