It's a fact: Shel Silverstein's book of poetry, A Light in the Attic, was once banned because the poem "How Not to Have to Dry the Dishes" purportedly encouraged children "to break dishes so they won't have to dry them." Some might see the humor there, but as Maine's own oft-banned, oft-challenged Stephen King once wrote, "Censorship in a free society is always a serious matter."
September 27-October 3 is Banned Books Week nationwide, and at PPL we're celebrating the freedom to read–which, truthfully, we like to celebrate all the time! (Click for more information and resources from the American Library Association on Banned and Challenged Books, Banned Books Week, and Frequently Challenged Books). This month our staff is sharing quotations from banned or challenged books.
---
---
Mary's Picks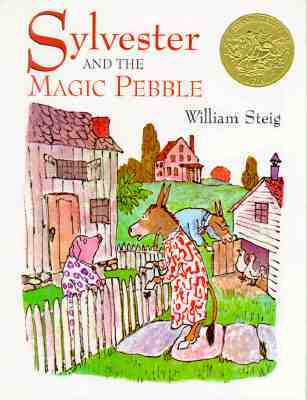 "I wish I were a rock,' he said, and he became a rock."
-from Sylvester and the Magic Pebble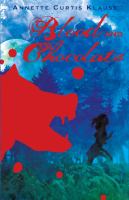 Blood and Chocolate, by Annette Curtis Klause
"I'd like to give you my heart, but since that might be inconvenient, I've brought you someone else's."-from Blood and Chocolate

---
Laura's Pick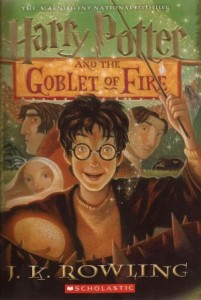 Harry Potter and the Goblet of Fire, by J.K. Rowling
"You fail to recognize that it matters not what someone is born, but what they grow to be!"
- Albus Dumbledore, from Harry Potter and the Goblet of Fire
---
Hazel's Pick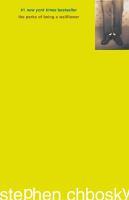 The Perks of Being a Wallflower, by Stephen Chbosky
"And I thought that all those little kids are going to grow up someday. And all of those little kids are going to do the things that we do. And they will all kiss someone someday. But for now, sledding is enough. I think it would be great if sledding were always enough, but it isn't." -from The Perks of Being a Wallflower

---
Carrie's Pick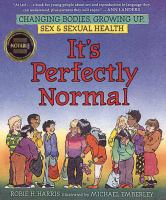 It's Perfectly Normal: A Book About Changing Bodies, Growing Up, Sex, and Sexual Health, by Robie H. Harris
"Unfortunately, kids tease each other about the ways their bodies look
and
grow during puberty." -from
It's Perfectly Normal
---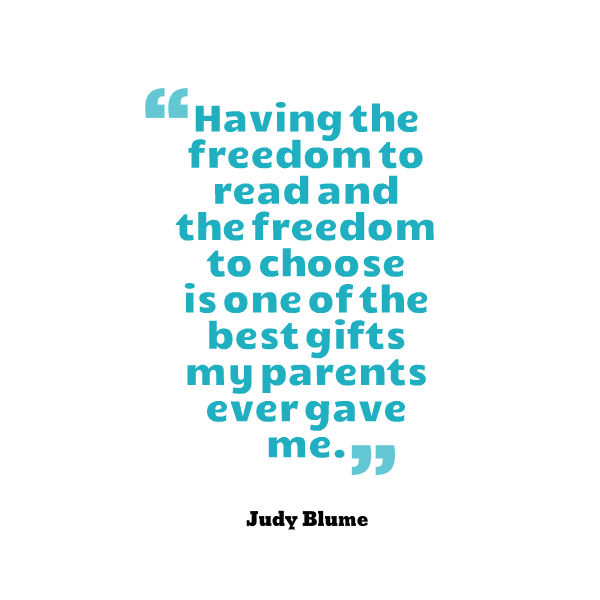 ---
Sonya's Pick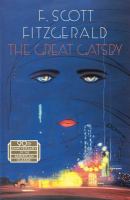 The Great Gatsby, by F. Scott Fitzgerald
"In his blue gardens men and girls came and went like moths among the whisperings and the champagne and the stars." -from The Great Gatsby

---
George's Pick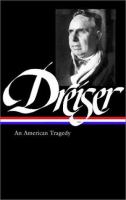 An American Tragedy, by Theodore Dreiser
It was as though there was an unsurmountable wall or impenetrable barrier between them, built by the lack of understanding – for it was just that. She would never understand his craving for ease and luxury, for beauty, for love – his particular kind of love that went with show, pleasure, wealth, position, his eager and immutable aspirations and desires. She could not understand these things. She would look on all of it as sin – evil, selfishness. And in connection with all the fatal steps involving Roberta and Sondra, as adultery – unchastity – murder, even. – from An American Tragedy
---
Brandie's Pick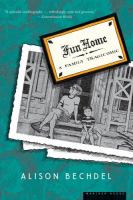 Fun Home: A Family Tragicomic, by Alison Bechdel
"I'd been upstaged, demoted from protagonist in my own drama to comic relief in my parents' tragedy."-from Fun Home
---
Samantha's Pick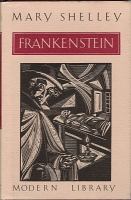 Frankenstein, Or, The Modern Prometheus, by Mary Shelley
"Beware; for I am fearless, and therefore powerful."-from Frankenstein
---
Sarah's Pick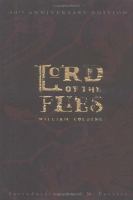 Lord of the Flies, by William Golding
"The thing is – fear can't hurt you any more than a dream."-from Lord of the Flies
---
Raminta's Pick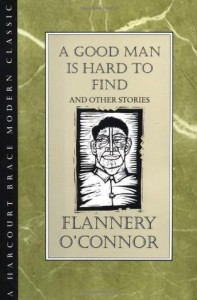 A Good Man is Hard to Find and Other Stories, by Flannery O'Connor
"She took care of it as someone else would his soul, in private and almost with her own eyes turned away." from "Good Country People"
---
---
Patti's Pick
One of my favorite banned books is
American Psycho
, by Bret Easton Ellis. I consider this to be one of the most obscene passages in the book. It's a description of Patrick Bateman's office: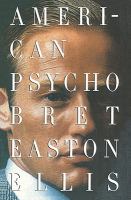 "The Stubbs painting should probably go over the life-size Doberman that's in the corner ($700 at Beauty and the Beast in Trump Tower) or maybe it would look better over the Pacrizinni antique table that sits next to the Doberman. I get up and move all these sporting magazines from the forties–they cost me thirty bucks apiece–that I bought at Funchies, Bunkers, Gaks and Gleeks, and then I lift the Stubbs painting off the wall and balance it on the table then sit back at my desk and fiddle with the pencils I keep in a vintage German beer stein I got from Man-tiques. The Stubbs looks good in either place. A reproduction Black Forest umbrella stand ($675 at Hubert des Forges) sits in another corner without, I'm just noticing, any umbrellas in it." -from American Psycho

---
Elizabeth's Pick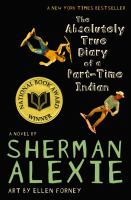 The Absolutely True Diary of a Part-Time Indian, by Sherman Alexie
"I grabbed my book and opened it up. I wanted to smell it. Heck, I wanted to kiss it. Yes, kiss it. That's right, I am a book kisser. Maybe that's kind of perverted or maybe it's just romantic and highly intelligent." from The Absolutely True Diary of a Part-Time Indian
---
Brandon's Pick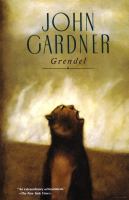 Grendel, by John Gardner
"'Poor Grendel's had an accident,' I whisper. 'So may you all.'" -from Grendel
---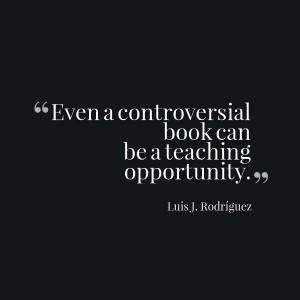 ---
Wendy and Lisa's Pick
To Kill A Mockingbird, by Harper Lee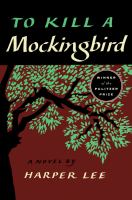 "But things are always better in the morning." -from To Kill a Mockingbird
---
Kathleen's Pick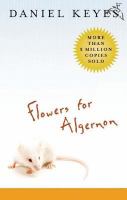 Flowers for Algernon, by Daniel Keyes
"I see now that the path I choose through that maze makes me what I am. I am not only a thing, but also a way of being–one of many ways–and knowing the paths I have followed and the ones left to take will help me understand what I am becoming." -from Flowers for Algernon
---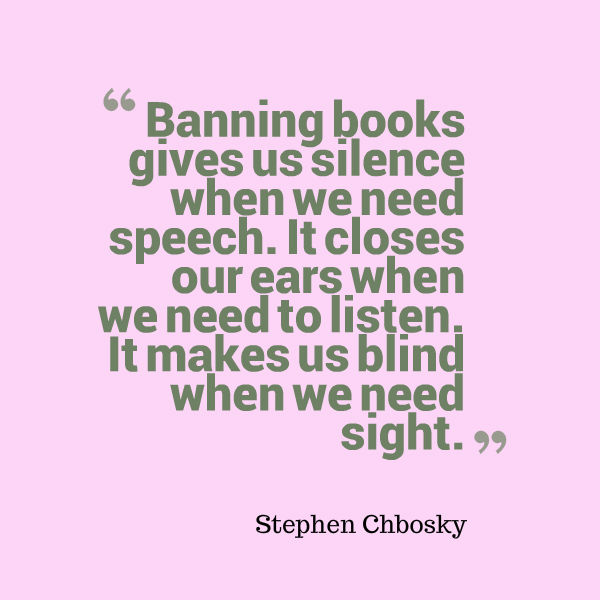 ---
As always- thanks for reading! And if you're looking for other ways to celebrate the freedom to read, pair these Staff Picks with our Banned Books Film Series 2015 on Thursday nights throughout October at the Main Library.