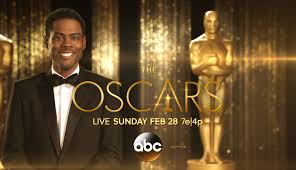 It's Awards Season, culminating in the big Academy Awards ceremony on February 28th.
In keeping with the season, we at the Portland Public Library have put on our finest clothes, walked the orange carpet, and selected a few of our own favorites to receive the following awards:
Presenter: Elizabeth H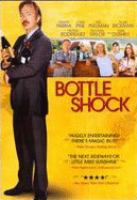 Category: LIFETIME ACHIEVEMENT AWARD FOR BEST VOICE
Winner: This award is presented posthumously to Alan Rickman. RIP
Presenter: Patti
Category: BEST MOVIE ABOUT THE MADNESS OF KING GEORGE
Winner: The Madness of King George
This movie won three BAFTA awards (the British equivalent of the Oscars) including Best Picture and Best Actor (Nigel Hawthorne as King George.) Videoport owned this as part of their collection, and soon it will be circulating at the Library.
Presenter: Thaddeus
Category: BEST THING IN A BOX
Winner: "My prestigious award for "Best Thing In a Box" is from the 2008 movie Se7en, with Brad Pitt and Morgan Freeman. Pitt plays Detective Mills, a brash, passionate crimesolver who is roped into working on a serial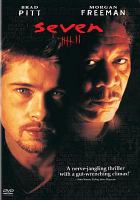 killer case with weeks-from-retirement Detective Somerset, played by Freeman. Someone is killing people who have committed the Seven Deadly Sins, and is always one step ahead of Mills and Somerset as they follow his clues to an ultimate, gut-wrenching showdown. The brilliant movie is full of twists and turns and an intensity that has been lost on more modern thrillers, and comes to a heart-stopping climax when Mills, near the end of his sanity, screams to Somerset "What's in the box?!" that the killer had delivered right to their feet. And what is in the box? Why, the winner of my award."
Presenter: Mary
Category: DOGS
"The international film critics got it right when they began to award The Palm Dog Award during the Cannes Film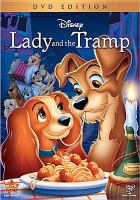 Festival.  Begun in 2001, this award goes to the best performance by a canine (live or animated.)  Look at all of the great performances that came before that date!"
Winners:
BEST PERFORMANCE BY A CANINE (live): Nikki in Nikki, Wild Dog of the North
BEST PERFORMANCE BY A CANINE (animated):  Tramp in Lady and the Tramp
BEST DOG FILM (comedy):  Best in Show
BEST DOG FILM (drama):  Greyfriars Bobby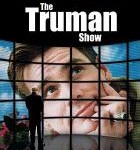 Presenter: Hazel
Category: BEST PICTURE FOR INDUCING PARANOID MEGALOMANIA
Winner: The Truman Show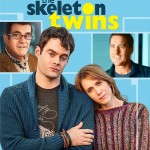 Presenter: Patti
Category: BEST LIP SYNCH PERFORMANCE
Winners: Bill Hader and Kristen Wiig in The Skeleton Twins
Presenter: Kelley
Category: BEST FOREIGN FILM THAT SHOULD NEVER HAVE BEEN REMADE FOR AN AMERICAN AUDIENCE
Winner: Der Himmel über Berlin (Wings of Desire)
As a Teen Librarian, I have heard many an adult dismiss works of young adult fiction without having read them. My hackles go up, my feathers get ruffled - how can you criticize something you haven't taken the time to experience? So, it is with just a tiny bit of shame that I say to you that I have never and will never watch the movie City of Angles starring Nicholas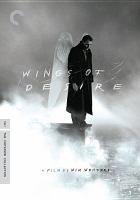 Cage and Meg Ryan BECAUSE IT SHOULD NOT EXIST. There should be a law about remaking films this good. You know you agree with me.
I have an undergraduate degree in German (long story). In 2001, I was going to school in Berlin, and there was a movie theater in the center of the city that played Wings of Desire on a continuous loop throughout the day. This made total sense since the film was shot in Berlin just a few short years before the Wall came down, and captures a divided city in flux and decay. What an amazing experience it was for me to (1) skip school and sit alone in a dark theater watching this masterpiece, and (2) then be able to walk through the historic and changed city I saw so beautifully captured on film.
One of my favorite scenes shows an elderly gentlemen, Homer, wandering through a deserted field on the site of Potsdamer Platz near the Brandenburg Gate. In 2001, Potsdamer Platz was once again a thriving, modern business and shopping center. In the film, it is an abandoned wasteland around the Wall. Through the medium of his guardian angel, we hear and see Homer's stream-of-conscious thoughts and memories of this place. This and many other scenes in the film will leave you hollow and aching with the solitude of the human experience.
Bonus awards: as if this film isn't excellent enough in it's own right, Wings of Desire wins extra credit for featuring the following: Colombo (Peter Falk), Nick Cave (performing! hot!), a traveling French circus, and the amazing interiors of the Staatsbibliothek zu Berlin (State Library), where every reader is watched over by invisible angels.
Presenter:
Raminta
Category: BEST CAR
"The car was a first in its stylishness and form, despite being dropped off a cliff.While these types of car mash-ups were happening across the globe, no movie has done it in a way with such class and style. Sadly the car truly was one of kind and was actually destroyed during filming.This car paved the way for all other car mash-ups including the whole fleet of mash-up cars in Mad Max: Fury Road, all of which had multiple clones as the cars kept getting destroyed during that movie's filming."
Presenter: Patti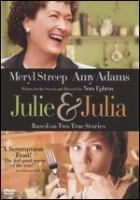 Category: BEST PERFORMANCE IN A MOVIE THAT OTHERWISE WOULDN'T BE WORTH WATCHING
Winner:  Meryl Streep as Julia Child in Julie and Julia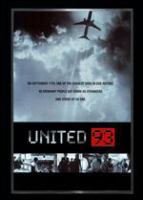 Presenter: Patti
Category: BEST REENACTMENT OF EVENTS OF 9/11
Winner: United 93
Paul Greengrass directed this account of the ill-fated flight of United 93, using people who were actually working at the National Air Traffic Control Center to reenact events as they happened. On the plane, there are no recognizable stars to root for, just ordinary-looking people who reenact events as best we can reconstruct them. What makes the film so compelling and heartbreaking is that we in the audience know how it will end, and the passengers don't.
Presenters: Sonya and Patti
Category: BEST PRODUCT PLACEMENT
Winners: We have a tie!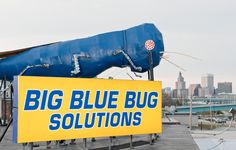 Sonya's Choice: Big Blue Bug Solutions from Dumb and Dumber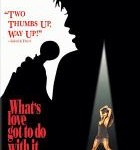 Patti's Choice: The Ramada Inn sign in What's Love Got to Do With It
 Presenter: Patti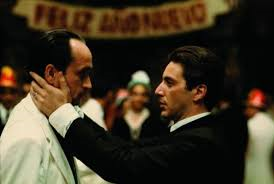 Category: BEST SUPPORTING ACTOR IN EVERY MOVIE HE EVER MADE
Winner: John Cazale
You remember him as Fredo in The Godfather movies. You remember him from The Deer Hunter, and from Dog Day Afternoon. You remember him because every performance he gave was memorable. His friends remember him in I Knew It Was You.
That's all for this year's awards. Thank you to all our presenters, and we'll see you at the after party.
For the latest Oscar news, click here.
For a list of Oscar winners from the Criterion Collection, click here.