Happy October! There's a chill in the air, the leaves are brazen and bright in the trees, and we're looking up. Here are our staff picks for October (and…a quick search result in the PPL catalog for all things pumpkin).
---
Children's/YA
---
Laura's Pick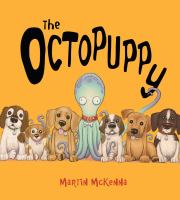 The Octopuppy, by Martin McKenna
I cannot express how much I loved this book, but I'll try: the phrasing, illustrations (don't overlook all the unique and detailed iterations of Jarvis on the inside covers!) and sentiment are perfect. It is a wonderful read for all ages. I wish Edgar and Jarvis lived with me and I bet you will too! (Also, October is Adopt-A-Shelter-Dog Month so head down to your local shelter and see if you can find an Octopuppy/ new best friend.)
---
Kerry's Pick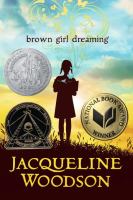 Brown Girl Dreaming, by Jacqueline Woodson
Jacqueline Woodson shares vivid stories of her childhood in her latest book Brown Girl Dreaming, a memoir written in free verse poetry. In beautiful language Woodson chronicles her experiences growing up during the Civil Rights movement. She tells stories about her family, her experiences being raised as a Jehovah's Witness, her academic struggles, and her journey towards becoming a writer.
My favorite poem "stevie and me" is about her weekly visits to the library. Woodson struggled with reading and had teachers who told her not to read picture books, but at the library she was free to choose the books she wanted.
An excerpt from the poem:  
Every Monday, my mom takes us to the library around the corner. We are allowed
to take out seven books each. On those days
no one complains
that all I want are picture books
---
Adult Fiction
---
Lisa's Pick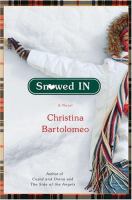 Snowed In, by Christina Bartolomeo
A wonderfully funny look at a women's first winter in Portland, Maine, after moving here from Washington D.C. Snow Ban parking, rules around when landlords have to turn the heat on, and a very fun retelling of a trip to LL Bean: which promises to have everything one needs to make it through the winter in the great white north. Very accurate descriptions of Portland in all its quirkiness.
---
Jim's Pick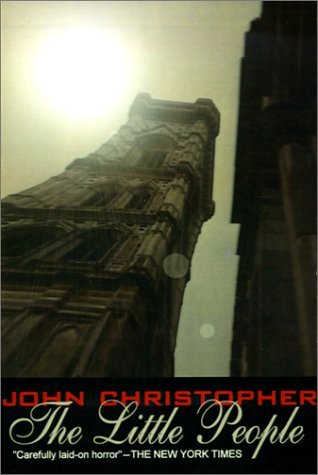 The Little People, by John Christopher
The interesting thing about The Little People is that it was pulled off the shelves because a staff member noticed its spine was peeling.  It had not been read in over twenty years.  The genre of the book is horror/suspense, which I love (a good read for October!), and it's set in Ireland.  I'm always fascinated by the nature of stories that become forgotten and can be rediscovered by happenstance. John Christopher is best known for his Penguin Classic novel The Death of Grass, which is a post-apocalyptic, world-hit-by-famine (an original Hunger Games?), suspenseful and scintillating Sci-Fi masterpiece.
---
Adult Nonfiction
---
Sonya's Pick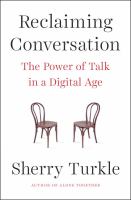 Reclaiming Conversation: The Power of Talk in a Digital Age, by Sherry Turkle
We live in a technological universe in which we are always communicating…but how well? Sherry Turkle argues that we have sacrificed critical conversation for mere connection, and she investigates the troubling consequences: at work, at home, in politics, and in love, we find ways around conversation, tempted by the possibilities of a text or an email in which we don't have to look, listen, or reveal ourselves. Reclaiming Conversation is a great read for followers of PPL's Choose Civility Initiative, a series of programs and discussions that brings folks into the Library for community conversations about the issues that affect our community and our lives.  As Turkle writes, the virtues of person-to-person conversation are timeless, and our most basic technology, talk, is crucial in responding to our modern challenges.
Pair Turkle's book with a Choose Civility list of 13 other books that tackle how to have the most challenging and important conversations (and also how to listen).
---
Hazel's Pick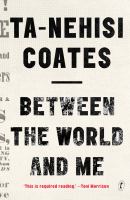 Between the World and Me, by Ta-Nehisi Coates
I don't often give unsolicited book recommendations, but when I encounter writing that I feel in my bones is as essential as Between the World and Me, I will mention it at all social gatherings and force it on unsuspecting friends and family disguised as holiday gifts. In his second book, Coates shares an elegant, vulnerable open letter to his son in which he turns an unapologetic and critical eye toward the politics of protecting one's own body in America. Deeply personal, this densely packed little volume honors the legacy of (and breathes new urgency into) Baldwin's forever relevant The Fire Next Time, while still forging its own inspired path onward and upward. Between the World and Me is an invaluable gift: it is real, it is current, and it will shake you.
---
Elizabeth's Pick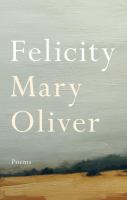 Felicity, by Mary Oliver
Mary Oliver was once asked if she had a secret stash of poetry tucked away. She did, she said: poems about love. There are a slender sheaf of love poems included in her latest poetry collection, and Oliver weighs in on the subject with a gently nudging humor and delight. She writes wryly about jumping in, and the reader wants to believe such bravery would yield as profound a reward as it seems to have done for Mary O. Or perhaps I'd just like to think so? Oliver's poetry is always a pleasure, and it certainly is in Felicity.
Pair these poems with other great collections from 2015: Terrance Hayes' current finalist for the National Book Award, How to Be Drawn; the new Breakbeat Poets Anthology (New American Poetry in the Age of Hip Hop); or Nobel Prize winner Wisława Szymborska's Map: Collected and Last Poems.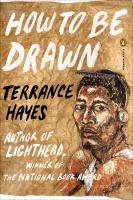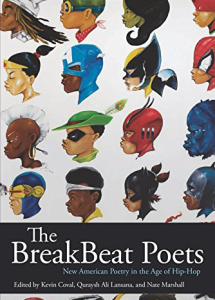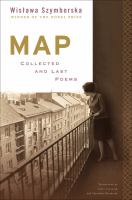 ---
Thanks for reading! If you're looking for further recommendations, try checking out our staff book lists for Adults, Kids & Families, and Teens.