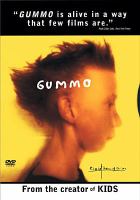 Since the Videoport collection was bestowed upon us at the Library, you, the Incredibly Strange Public, have been asking for the Incredibly Strange Movie collection. And now, at last, we are making it available. The official date is August 1, 2018, when we will be adding some selections to our shelves at the Main Branch and making the rest available for request from the Annex. However, you, as an alert reader of our blog, do not have to wait–you can access the Incredibly Strange collection right now.
What makes a movie Incredibly Strange? We're not sure; not everything on the list strikes us as Incredibly Strange, but as a category, it sounds more tantalizing than, say, Sort of Strange, or Somewhat Quirky, does it not? Consider the limited appeal of a collection called Shocking When It Was First Released But Now Rather Tame, Maybe Even Quaint. No, Incredibly Strange covers a variety of oddities that may or may not be shocking but are certainly unlike anything you've ever seen before.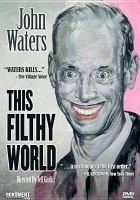 Unique. Unusual. Unconventional. How else to categorize a movie as bizarre as Harmony Korine's Gummo, or as brilliantly peculiar as Don Coscarelli's Bubba Ho-Tep? In your wildest Shark Week dreams, have you ever seen a movie more over-the-top than the Roger Corman-produced Sharktopus? Has the style of a movie ever matched its subject as perfectly as The Filth and the Fury, Julien Temple's documentary about the Sex Pistols?
Trey Parker's Cannibal! The Musical is in this category, along with multiple seasons of his South Park cartoon series. Fans of Mystery Science Theater 3000 will rejoice at the number of episodes in the collection, and let's not even speculate as to how John Waters fans will react to the availability of his oeuvre.
So, if you had a favorite Incredibly Strange Film from the Videoport collection, you can find it now at the Library. If the collection is new to you, just type the words "Videoport Incredibly Strange" into the keyword search box and browse the list.
For a list of incredibly strange and wonderful films to start you off, click here.