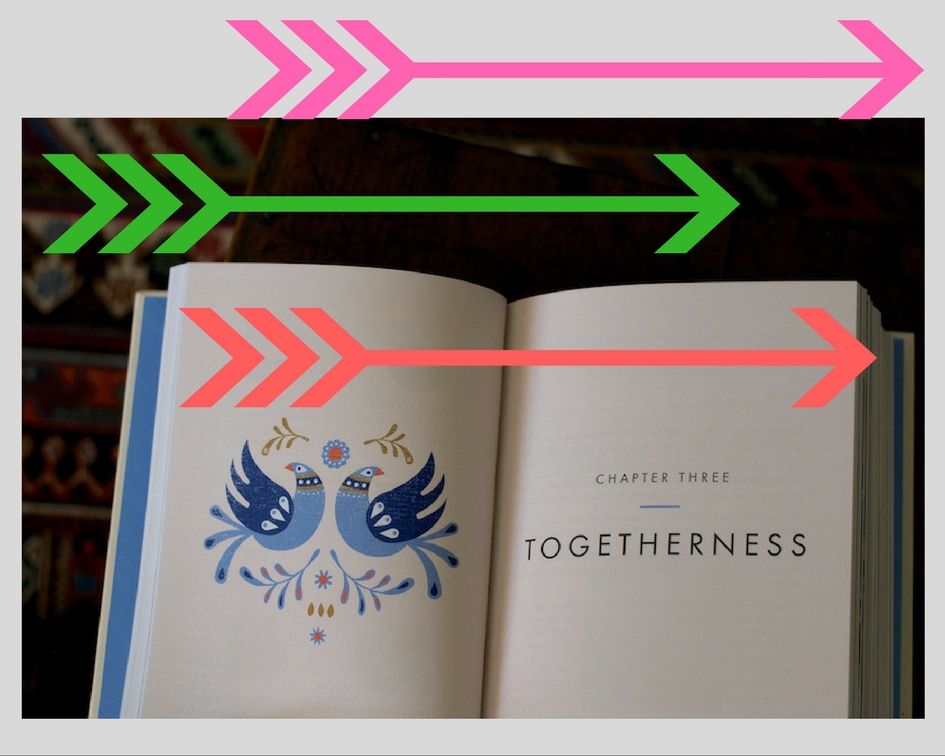 Here be narwhals and jellyfish, the art of living lonely and of living joyously, other ways of seeing, being, and photographing, and a few exciting fiction titles, old and new. Our staff shares a variety of vibrant and world-expanding picks as we settle into winter.
---
Youth Services 
---
Carrie's Pick
I'm very excited about the new graphic novel Narwhal: Unicorn of the Sea! by Ben Clanton.
Narwhal and Jelly, who are in fact both real, become fast friends and form a podtastic pod of fellow sea creatures. What could be more fun? The Narwhal Song, of course, clap clap clap! Just wait until you see the Best Book Ever. With imagination, humor, friendship and fun, Ben Clanton has created a Narwhal, and a Graphic Novel, the whole family can love…clap clap clap!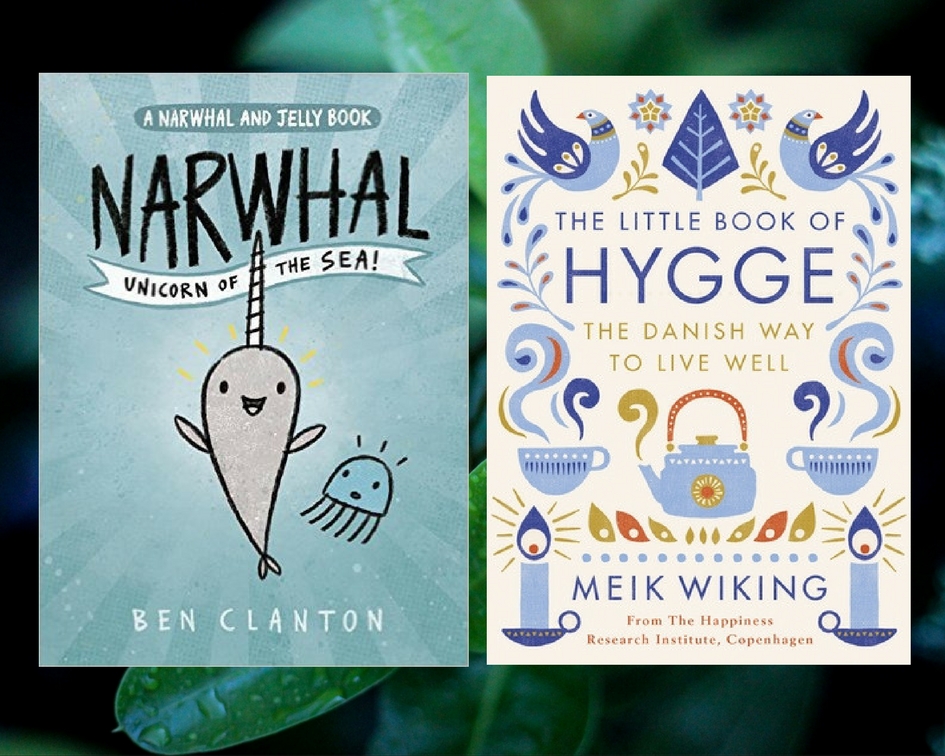 ---
Adult Nonfiction 
---
Sonya's Picks
Denmark winters are long, cold and dark…much like Maine winters. How to keep thriving? Danes embrace "hygge" and a million candles to fight against the winter doldrums and are often cited as the happiest people in the world.  Hygge (pronounced: hooga) is a major factor in this.
Here are a few tips to get you started:
Get comfy – have good pj's on hand.
Turn off your phone and your TV.  Savour the moment.
Dim your home. Buy new candles.
Spend time with your tribe.
Always have cake on hand for unexpected guests. (Yes, I love cake!) Further, embrace coffee! Or better yet gløgg!
This is definitely a movement I can get behind! To help get me through Maine winter I plan to read the following (yes – all of them in comfy pj's with gløgg AND cake !)
---
Ellen's Pick
The Year of Living Danishly (the audiobook version!) by Helen Russell
My 30-something daughters – one living in France with her husband and two young sons and the other in Massachusetts with a 2-year-old special needs child – decided in May of 2016 to meet up in Cophenhagen to break the long hiatus since they had last been able to see each other. Their photographs and stories about the delights of that city and the contentment of the people made me long to go there for a visit. British writer Helen Russell spent a year there with her husband discovering the reason Denmark is called by some the "Happiest Country in the World." Here's a link to the audiobook version of her tale.
---
Mary's Pick
Who Shot Sports: A Photographic History, 1843 to the Present by Gail Buckland
I was perusing some best books lists for 2016 and checking library holdings for some of them when I came upon this title.  This is a terrific anthology of sports photographs accompanied by a text that explores the images and the photographers.  This is not a book full of iconic photos – many of the athletes and venues are little-known.  But it is a fascinating look at history through the work of these photographers – and not just sports history.  The commentary being made through the photographs speaks volumes.  Sports photographers are not well known, although some of their images have lived long in our minds.  This title brings together photos and some biographical info and critical comment on the photographers that makes for a captivating read.
---
Hazel's Pick
Barely forty pages in to Olivia Laing's The Lonely City, I am already excited to sing its praises–and equally, albeit prematurely, un-excited for it to be over. As the title suggests, it's a book about loneliness, specifically the kind that characterizes urban life, when we are (paradoxically) least alone. The book centers on depictions of loneliness by visual artists native to New York City whose lives and/or work were saturated with the "accretive, extending, and perpetuating" feeling. Interspersed with philosophical and psychological observations, the author's own experiences as a lonely city dweller, and the occasional musing from Virginia Woolf, The Lonely City is elegant, sharp, and honest.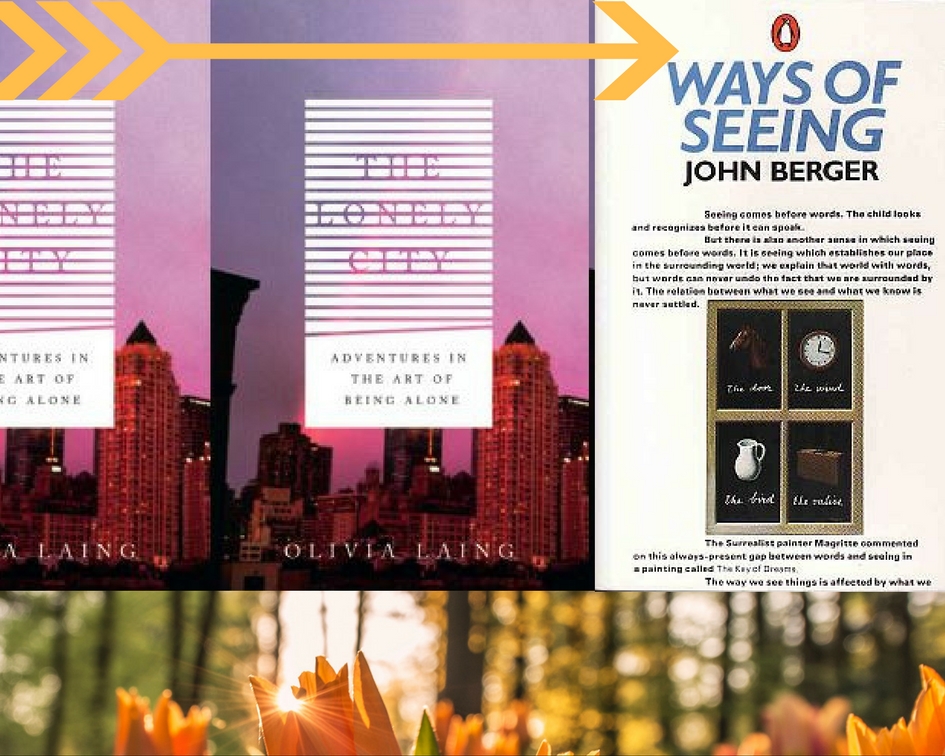 Nate's Pick
"What any true painting touches is an absence – an absence of which without the painting, we might be unaware. And that would be our loss."-John Berger
What I am excited about this month is reacquainting myself with some of the works of John Berger.  Though tragically inspired due to his passing earlier this month, I have experienced delight while perusing the pages of Ways of Seeing, Berger's accompaniment to the popular BBC television show he hosted in 1972.  Ways of Seeing excites me for a number of reasons.  For one, it provides accessible and thoughtful analysis of art processes and pieces.  Furthermore, Berger's ability to assess and disseminate social and political influences and their effects on art over the course of history is truly unique.  During difficult times, be they because of cold and dark winter days or the result of various social and political forces, I find it helpful to be reminded of John Berger's ability to understand and explain the world.
---
Adult Fiction
---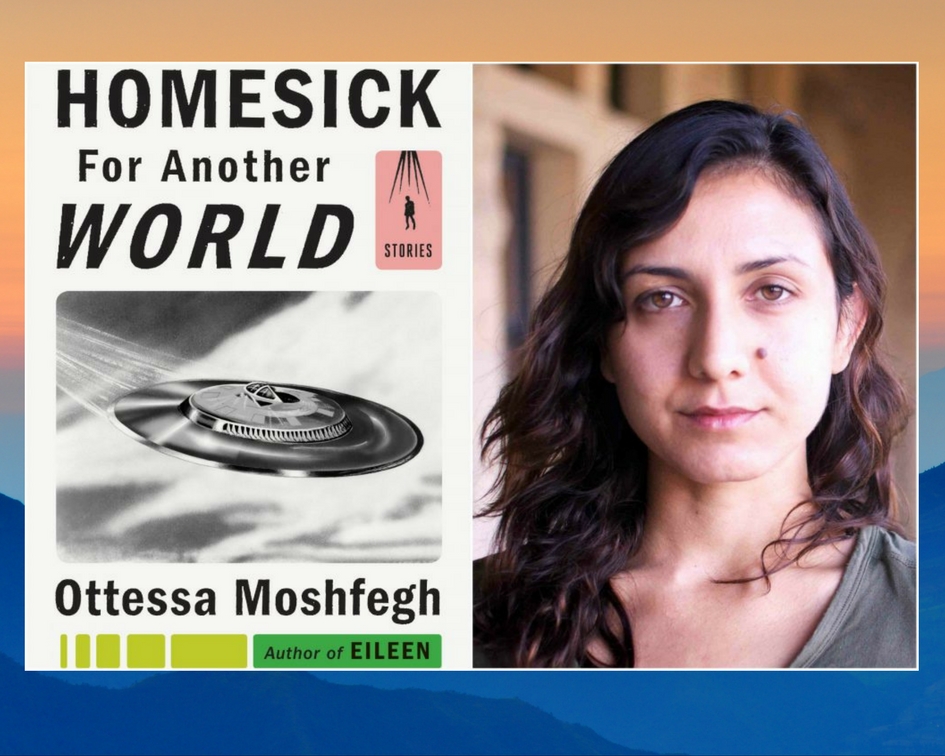 Sarah S's picks
"The truth does not change according to our ability to stomach it." -Flannery O'Connor
I've had a thing for Flannery O'Connor ever since I read her short story "A Good Man Is Hard to Find" during my freshman year of college. Then I picked up a copy of O'Connor's The Complete Stories and discovered so much raw beauty through her grotesque lens that I was left yearning for more.
Ottessa Moshfegh is an emerging writer who is being heralded as the Flannery O'Connor of our time. Her new collection of short stories, Homesick for Another World, will be released later this month. I am second in line on the hold list and can't wait to get my hands on it! Winter is the perfect time to read short stories, and I am especially looking forward to a fresh perspective and an eerie exploration of the human condition.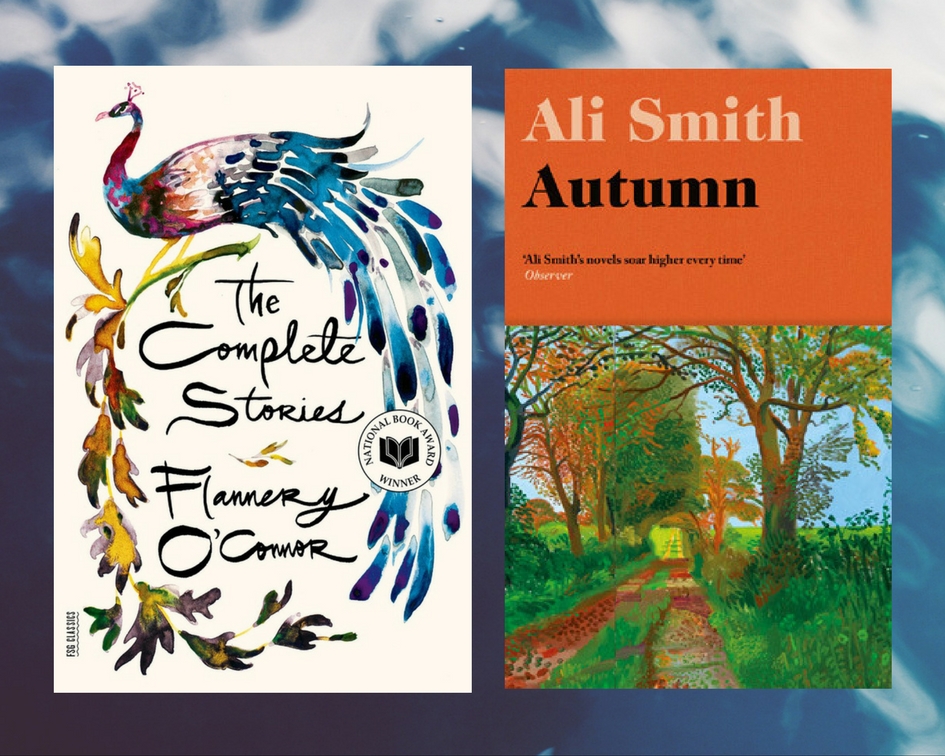 Elizabeth's Picks
This year I'll be glad to spend time with books by writing heroes, whether I'm re-reading poetry and prose from favorites—Elizabeth Alexander, Claudia Rankine, Adrienne Rich, Ruth Ozeki—or exploring new territory. January's begun with several particularly lyrical and potent offerings from the last year: Jacqueline Woodson's Another Brooklyn, Banana Yoshimoto's Moshi Moshi, Krista Tippett's Becoming Wise, and Max Porter's Grief is the Thing With Feathers.
Two new novels I'm excited to read this winter are yet to be published: February will bring Scottish writer Ali Smith's Autumn. The first offering in a seasonal quartet, Autumn is set in Brexit-era Britain but spans decades of cultural time and space.  Smith's fictional passage about the feeling in Great Britain after last year's historical vote speaks volumes: "All across the country, people felt it was the wrong thing. All across the country, people felt it was the right thing. All across the country, people felt they'd really lost. All across the country, people felt they'd really won. All across the country, people felt they'd done the right thing and other people had done the wrong thing. All across the country, people looked up Google: what is EU? All across the country, people looked up Google: move to Scotland. All across the country, people looked up Google: Irish Passport Applications…"
I'm also deeply looking forward to the March publication of Mohsin Hamid's new novel Exit West, described as an electric story of two refugees and their love and courage in a rapidly changing world.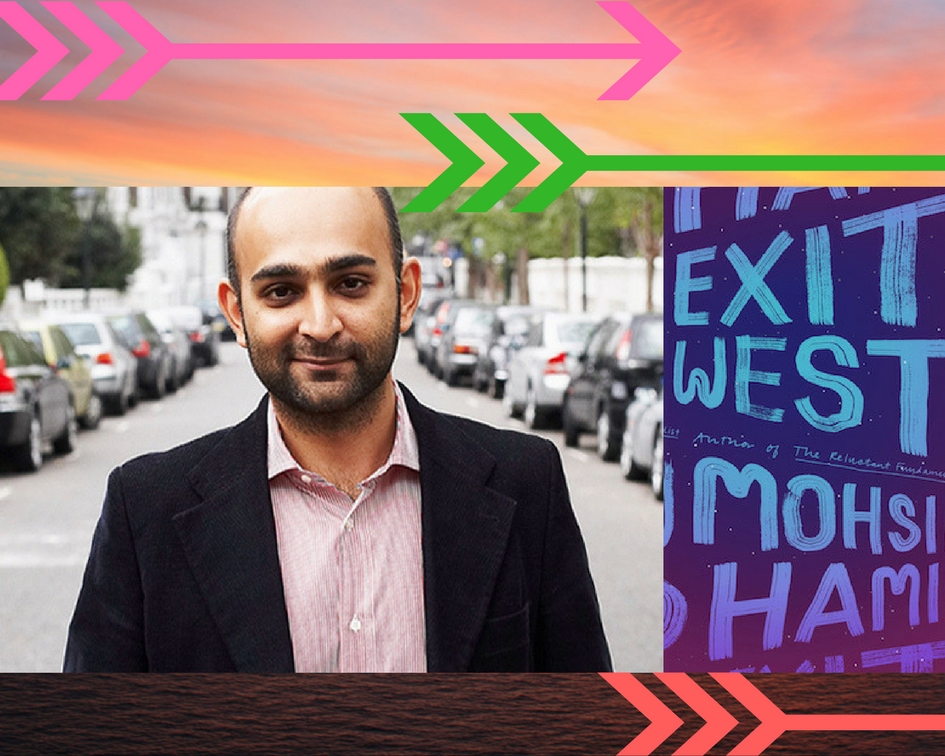 ---
As always, thanks for reading.