The "graphic novel" is a contentious thing. Some people, perhaps even yourself, consider them to be nothing more than long comic books with little to contribute to literature or society, dimming the brains of our youth by not being "real" books. Others, conversely, find them rich and entertaining, a juxtaposition of artwork and prose that adds an artist's layer of imagery onto a story apart from, or perhaps in addition to, the author's. Some simply find them a great way to keep up with their favorite comics, as most comic publishers will bind 5 or 6 issues of their comic books into graphic novels for easy consumption.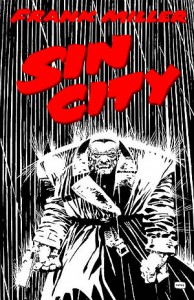 Whatever your outlook on graphic novels is, it is undeniable that their existence has had a profound effect on media, both within and beyond literature. Did you know that many of the blockbuster movies of the past twenty years (The League of Extraordinary Gentlemen; The Dark Knight Rises; 300; A History of Violence; Sin City; The Adventures of Tintin; and so many more!) were at the very least influenced by graphic novels?
And graphic n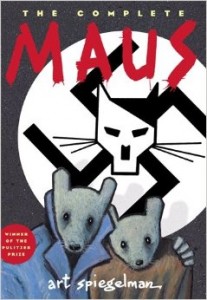 ovels have also made lasting effects on characters we all know and love, too! After (and before) DC Comics' Barbara Gordon was Batgirl she was the wheelchair-bound information broker Oracle, which came from the events in Alan Moore's renowned graphic novel The Killing Joke. Looking for education in your graphic novels? Art Spiegelman's masterpiece Maus is considered by many in academia to be an important opus of Holocaust literature, and there has been myriad research conducted around it.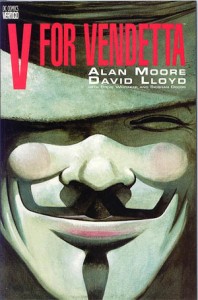 Graphic novels can be so much more than entertaining, just like any other book. They can be thought-provoking and allegorical (like Moore's V for Vendetta or Watchmen); they can be disturbing and frightening (such as Scott Snyder's Wytches); they can be beautiful (Lee Bermejo's artwork in Batman: Noel is breathtaking); and they can be for readers of all ages (Smile by Raina Telgemeier is a smash hit with kids, teens and adults alike at PPL). And they certainly don't have to just be about superheroes!
In this monthly blog, I'm going to do my best to open your eyes to the world of graphic novels and comic books, sharing with you and the rest of the PPL community my thoughts and discussing books old and new that you can find on the shelves. With a year full of new superhero movies (Batman v Superman; Captain America: Civil War; X-Men: Apocalypse; Doctor Strange; et. al.), and with the resurgence of old "nerdy" franchises such as Star Wars and The X-Files in popularity, the prevalence of graphic novels in society is only going to grow.