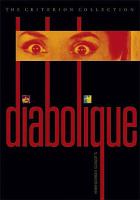 Scary movies. Thrillers. Horror.
Here at the Library, we have enough scary movies so that you can watch one every day for the month of October, if you dare. Check out our display shelf in the Audiovisual area.
And watch for our lists of horror films, beginning with these from Videoport's Criterion Collection.