What inspires your curiosity at the library? Maybe you'd check out The Oldest Living Things in the World, explore The Book of Barely Imagined Beings, uncover Hidden Treasures, study the Daily Rituals of famous artists, learn what gets Lost in Translation, eat Voracious-ly, find Home, or see why Knowledge is Beautiful?
At heart, libraries are happy to cater most constantly to the curious: those who want to explore the world through fact or fiction, brush up on old knowledge, or learn new things.
In honor of the Wake Up Alice! Exhibit, our staff is  highlighting a few gorgeous, unusual, interesting books in our collection that satisfy our curiosity- and, we hope, may spark yours.
---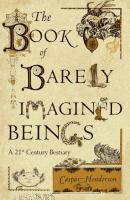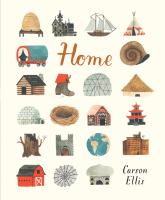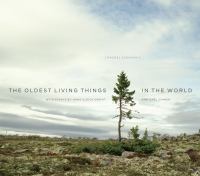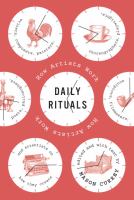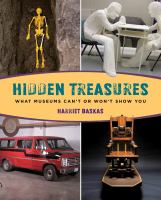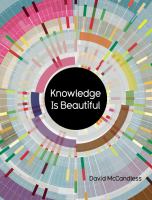 ---
Youth Services
---
Mary's Pick
The Marvels, by Brian Selznick
Uncle Albert sighed. "You either see it or you don't."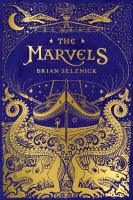 Two seemingly unassociated stories (the first in 400 pages of pencil drawings and the second in text) slowly and curiously wrap themselves together. The illustrated story of generations of the Marvels, a family of London thespians, segues into the modern story of Joseph, a runaway from boarding school, and his uncle, Albert Nightingale. Joseph seeks clues about his family legacy and the story in text begins to pick up traces of the past – and all ends with a short illustrated section. This is a story of family and what defines family and home. The book has stunning art and beautiful writing.
The Marvels is the final volume in Selznick's trilogy which includes The Invention of Hugo Cabret and Wonderstruck.
---
Kelley's Pick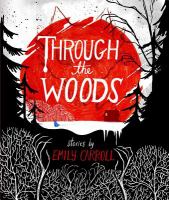 Through the Woods, by Emily Carroll (no relation!)
This weird, wonderful graphic novel for older children and teens is a true delight. (And it's a 2015 Maine Student Book Award nominee). The best scary stories make an art of building suspense. In Through the Woods, the impact of suspense built both textually and graphically packs a real wallop. I devoured these 5 tales in one sitting, and there were moments when Emily Carroll's images made me gasp aloud. "Are you okay???" was asked from two rooms away in my house. Some tales are classical, some are modern; all are drenched in shadows, saturated with bleeding colors, and scrawled with text that crawls and scratches its way across the page. Spine tingling and creepy… in a very good way.
---
Adult Fiction
---
Thaddeus' Pick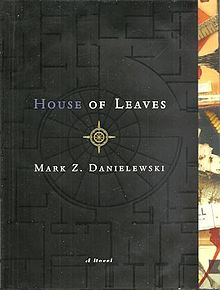 House of Leaves, by Mark Z. Danielewski
How much more curious does it get than a book with footnotes containing footnotes within? House of Leaves is an adventure simply to read all on its own. Fonts change with narrators, entire pages may have one one word, or one line of words, or an entirely upside-down paragraph, and the word "house" is always printed in blue — always. Is the book horror? Or is it a love story? It's hard to say…perhaps a little of both. But regardless, it is an extremely curious – and curiouser – book.
---
Samantha's Pick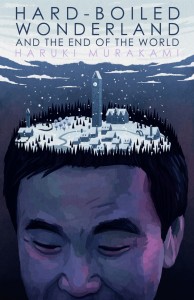 Hard-Boiled Wonderland and the End of the World, by Haruki Murakami
Although every Murakami I read promises to be my favorite, this is a real contender in my ranks. Featuring librarians whose collection consists of only skulls, shadows that get detached from their human, dream reading, mysterious underground caves, and a condition that imparts pure silence. A true wonderland of a book. One (of many) favorite lines: "Life's no piece of cake, mind you, but the recipe's my own to fool with."
---
Harper's Pick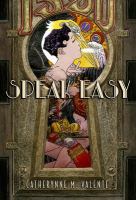 Speak Easy, by Catherynne M. Valente
"Make me real 'cause you're only real if somebody's talking about you, and fiction's the best kind of gossip there is."
Very much in the Alice tradition, Speak Easy is a beautifully lyrical novella set in a Jazz Age hotel  that teaches us about the dangers and delights of getting lost in a mysterious underworld.
---
Eileen M's Pick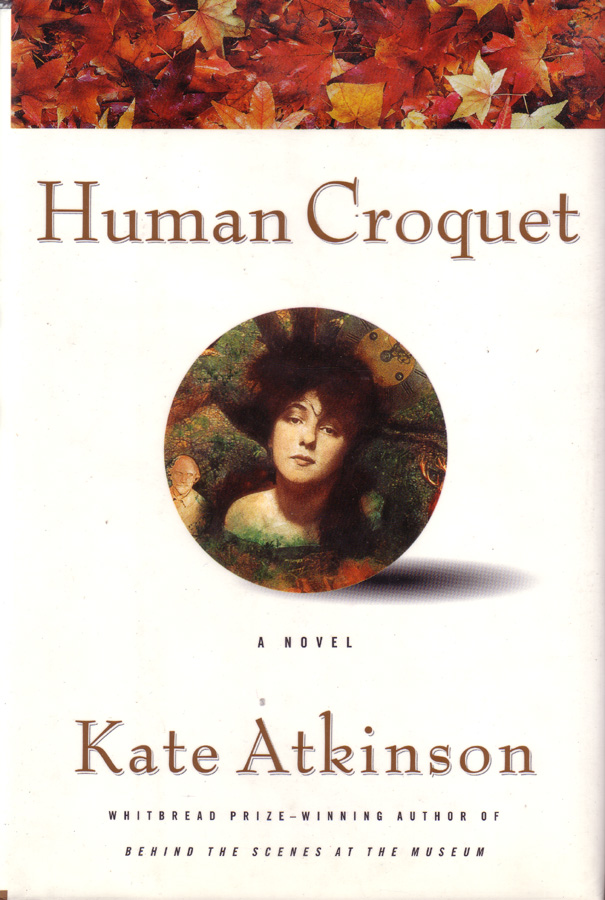 Human Croquet, by Kate Atkinson
Here is a curiouser book by a curiouser and curiouser author. I have been binging on Kate Atkinson since an accidental encounter with Life After Life in August. I keep meaning to take a break from her intense, wry, bent stories, but I always fall back into her. What if I meet my end before I read it all?…must keep reading Kate Atkinson. Human Croquet flexes time with humor and insight. It never let me go, even after I turned the last page. The powerful thrall of Atkinson's incredible plotting and addictive style has wrapped me up and made me look more closely by seeing more broadly.
A line that grabbed me: "The marmalade's the colour of amber and melted lions." Wow.
---
Adult Nonfiction
---
Jim's Picks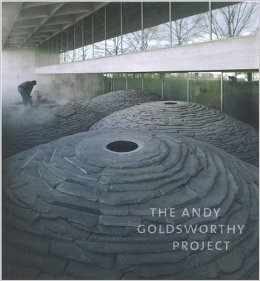 Two fabulous, curious books on artist Andy Goldsworthy: The Andy Goldsworthy Project by Molly Donovan and Tina Fisk, and Enclosure by Andy Goldsworthy.
Maybe I just love stone?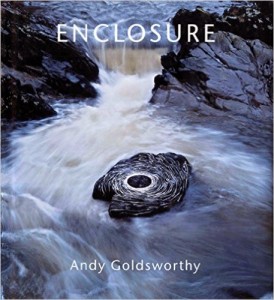 These two titles give a full range of the artist's work with landscape art–which inspires me because it seems to work with nature and doesn't try to dominate it. His art also strangely reminds me of ruins of stone that one finds in Native American sites like Chaco Canyon, or in Celtic sites in the British Isles.
---
Hazel's Pick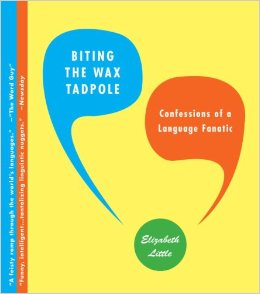 Biting the Wax Tadpole: Confessions of a Language Fanatic, by Elizabeth Little
Are you someone who collects unusual phrases like rare butterflies, delights in the drama of etymological disputes, or perks up at the sound of words like "declension" and "participle"? If so, what a thrill it would be to discover Biting the Wax Tadpole in our nonfiction stacks! An accessible, witty, and charmingly illustrated compendium of linguistic quirks and curiosities from around the world, this book is full of word play of which Lewis Carroll himself would surely have approved. Recommended for amateur armchair linguists and generally curious readers alike.
---
Meghan's Pick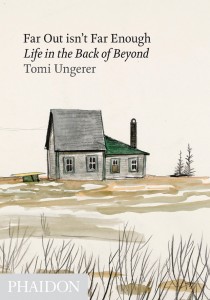 Far Out Isn't Far Enough: Life in the Back of Beyond, by Tomi Ungerer
I want to live among the elements, where I can feel the lick of fog on my cheeks and smell ferns baking in the sun and listen to the unmannered grunts of all kinds of untamed beasts; I also want to be able to order an americano within a five-minute walk from my front door. I guess my need for coffee (and a job) won out, because here I am in Portland. But when I feel the need to be OUT THERE, I pick up a copy of children's book author/ erotica artist/ political rabble-rouser Tomi Ungerer's Far Out Isn't Far Enough: Life in the Back of Beyond, which is a heavily illustrated memoir of his move to a remote Nova Scotian peninsula, where he and his wife bought an old farm house accessible only at low tide. Like his children's books, this one does not shy away from the darkly comic nature of being a human — whether it involves learning the hard way how to butcher a hog or negotiating relationships with (distant) neighbors and their sheep. His illustrations and reflections satisfy my curiosity about a life I might have lived, while piquing further curiosities: Why, for instance, does he never paint his wife's face?
---
Elizabeth's Pick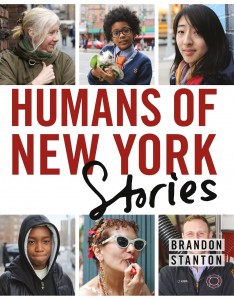 Humans of New York: Stories, by Brandon Stanton
"When my husband was dying, I said, 'Moe, how am I supposed to live without you?' He told me: 'Take the love you have for me and spread it around."
I love true stories, and (I'm not afraid to say it) humans, too, in all their wild complexities.  There's a joy in discovering the small and large truths of others, of paying attention to people who aren't me and to stories that aren't mine. If I'm too shy to approach strangers in Maine and pepper them with questions, I'm thankful that my world is hugely expanded and my brain happily enlarged anyhow by books and film and the news and radio and any kind of thoughtful story-sharing project. Photographer Brandon Stanton is the best sort of thoughtful story-sharer. He's been taking portraits of people on the streets of New York (and around the world) since 2010.  Photos and small snippets of hundreds of wide and various lives and voices are gathered here in this 2015 collection. Candid, surprising, saddening, and joyful, Humans of New York: Stories enriches my understanding of the extraordinary human heart.
---
Thanks for reading! If you're still curious, click these links for book lists of recommended reads for Adults, Kids & Families, Teens, and for more information on book groups at the Main Library, Peaks, and Riverton.