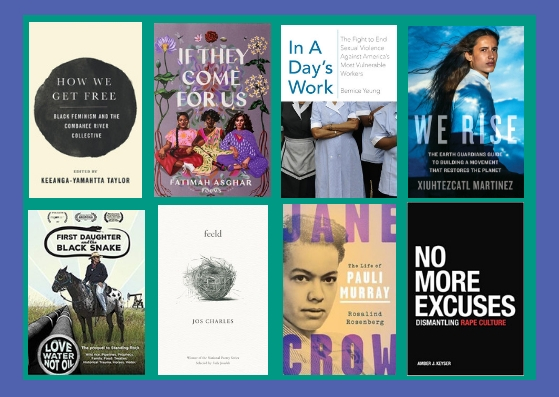 Tracy K. Smith, Poet Laureate of the United States, spoke on November 1 at the Lewiston Public Library, leading a conversation about poetry and community in a room packed with Mainers. A mic was passed around, and we heard from each other—from kids, high school students, grown-ups—on the power of poetry, voices, identity, connection, being, and being together. Smith also read from a long poem of hers, drawn from historical documents in which veterans who fought for the Union in the Civil War wrote letters advocating for the rights that were being denied them. And so, from across the years, we heard their voices, too.   
The poem is called "I Will Tell You The Truth About This, I Will Tell You All About It."  
The historical era we're living through today is marked by civil and human rights movements and individuals and communities working for social change. In November our staff looks at related themes, including new books on historical figures making a difference past and present, and how explorations of many issues also shine through novels, poetry, short stories, and science fiction.  
We just touch base on a few subjects and titles, and don't cover all the important ground there is to cover in this one blog post. There are many more resources at the library (and available through the wider reach of Interlibrary Loan) to keep exploring, as well as booklists and ideas for resources that we've created that may not be represented in this month's post.  
-Elizabeth, Reference Staff
____________________________________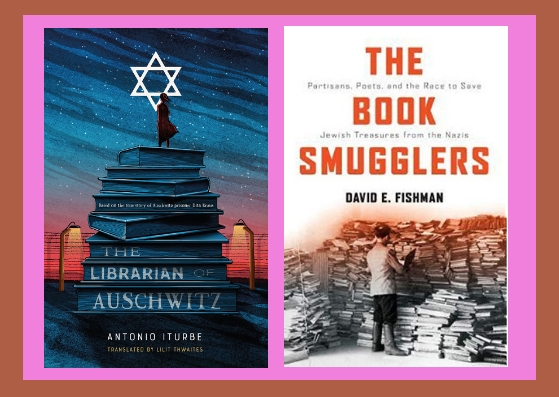 Marie's Picks 
I can't stop thinking about The Book Smugglers: Partisans, Poets, and the Race to Save Jewish Treasures From the Nazis by David Fishman. It's the true story of prisoners in the Vilna Ghetto, led by artists, teachers and librarians, who risked their lives to hide Jewish books and religious documents. Many young workers smuggled materials page-by-page in the linings of their clothes; the poet Abraham Sutzkever built a bunker 60 feet underground to safely store art, including drawings by Marc Chagall. It's the best kind of nonfiction: dense and well-researched but also a page turner.  
Related recommendation: The Librarian of Auschwitz is a new YA novel by Antonio Irtube, based on the life of Holocaust survivor Dita Kraus. She was only fourteen when she took responsibility for 8 contraband books and painstakingly hid them inside the concentration camp. It's beautiful, harrowing (recommended for ages 14 or older), and would be a great companion read for anyone who connects with The Book Thief or Anne Frank's The Diary of a Young Girl. 
Finally, I must mention the excellent YA nonfiction book Beyond Courage: The Untold Stories of Jewish Resistance During the Holocaust, by Doreen Rappaport. Did you know there were documented acts of resistance in EVERY single ghetto & concentration camp in Europe? This accessible, captivating and inspiring read tells dozens of stories of ordinary people taking extraordinary risks, big and small, to protect themselves, their neighbors and their cultural legacy during the Holocaust. To me, these are not just stories from history that deserve to be told, but critical reminders for us all to amplify and preserve the voices of the oppressed.  
____________________________________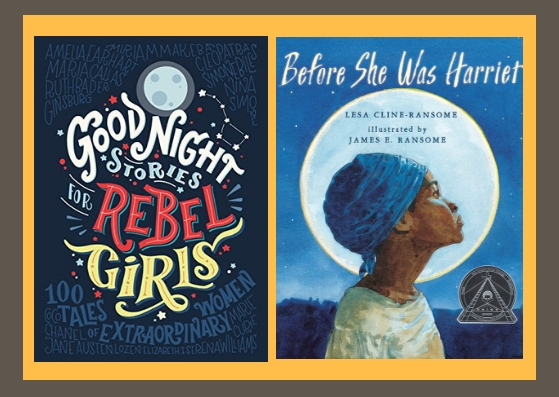 Emily's Picks 
Learning the history that has been left out of textbooks is, for me, an act of civic responsibility. There are many people who have come before us—including LGBTQ+ people, people of color, people with disabilities, women, and individuals and communities with economic disadvantages—whose complex lives and stories have been historically forgotten, neglected, or diminished instead of being sought out, taught, and shared. As a parent, I feel responsible for helping my children discover a wider range of history, so they can see where we've come from and help write new narratives in the future.
My son and daughter have loved some recent favorite picture book biographies about inspiring women from history and the present. Lesa Cline-Ransome's Before She Was Harriet takes readers deep into Harriet Tubman's history, beginning with her life as an older woman, going back in time to when she was a suffragist, when she was General Tubman, when she was a Union spy, all the way back to her childhood when her father taught her to navigate by the stars. Other much-loved picture book biographies were Malala: Activist for Girls' Education; Shark Lady: The True Story of How Eugenia Clark Became the Ocean's Most Fearless Scientist; and Spring After Spring: How Rachel Carson Inspired the Environmental Movement. 
For a book chock full of biographies of inspiring women, check out Good Night Stories for Rebel Girls: 100 Tales of Extraordinary Women, also available on audio and narrated by a diverse cast of powerful women. My daughter discovered a love for the marine biologist Sylvia Earle, tells me facts about fossils and paleontologist Mary Anning, and chats about the crampons and skirts the Cholita Climbers wear to scale mountains in Bolivia. 
If you have older readers looking for stories of world-changing women from history, check out Bygone Badass Broads, a collection of stories written by Mackenzi Lee, diving all the way back to 2700 BCE with Empress Xi Ling Shi to the 1950s with playwright Lorraine Hansberry. Lee tells the tales of women who led revolutions, changed medicine, and will prove to your teenagers that history is anything but boring.  
Adults looking to learn more about the role of contemporary women and non-binary people as leaders of social change could take out Modern HERstory by Blair Imani, illustrated by Monique Le. It's an inspiring collection starting with those who laid the foundations for modern-day activist movements and discussing women and non-binary people of all ages who are making a difference today. 
____________________________________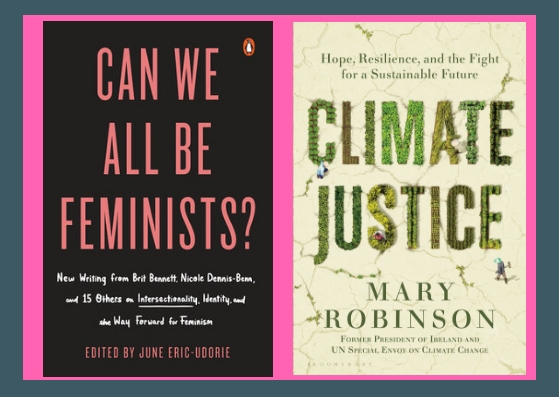 Elizabeth's Picks 
Can We All Be Feminists?: New Writing from Brit Bennett, Nicole Dennis-Benn, and 15 Others on Intersectionality, Identity, and the Way Forward for Feminism is a new anthology that goes deep. Editor, writer, and feminist activist June Eric-Udorie observes in her introduction: "For those not already versed in the challenges facing, and debates within, feminism today, reading this anthology is a great place to start. For those of you who, like me, live and breathe these issues, I hope you'll find some common truth, or see experiences like yours represented in this collection, which includes only marginalized voices and so puts them front and center…Gabrielle Bellot and Juliet Jacques remind us of the precarious position in which trans women find themselves. Frances Ryan chronicles the issues facing disabled women. And Wei Ming Kam demonstrates immigration is a feminist issue. These are just some of the voices in these pages."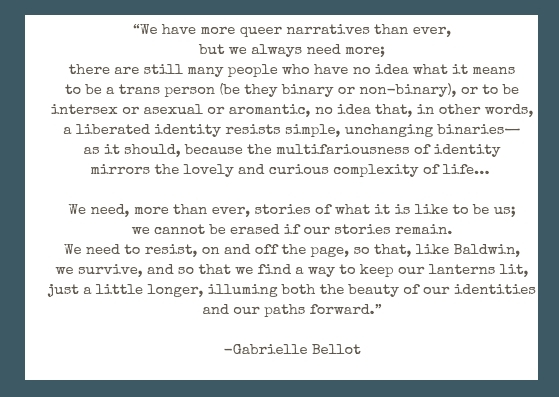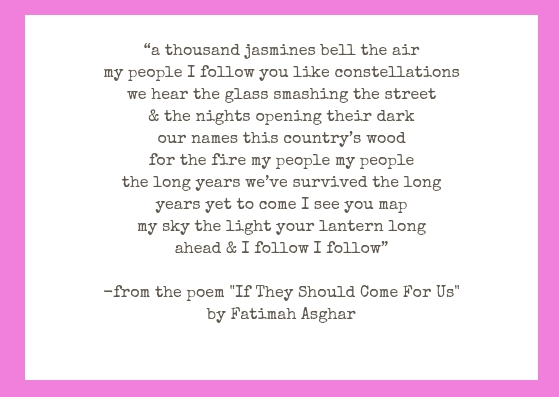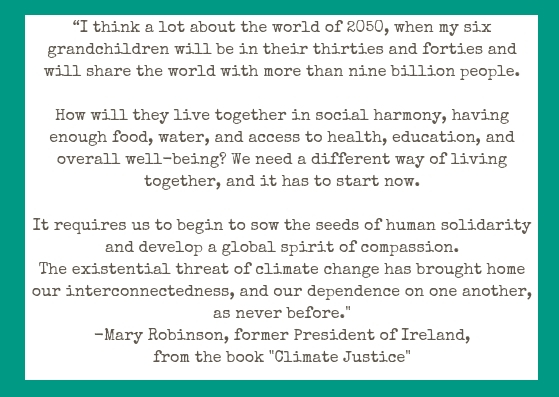 Pick #2: an uplifting, heartening book about climate change? Climate Justice: Hope, Resilience, and the Fight for a Sustainable Future investigates how hurricanes, drought, deforestation, permafrost degradation, extreme heat, and rising seas impact marginalized communities and countries, showing how human rights and climate change go hand in hand. At the same time, Mary Robinson (the former president of Ireland and UN Special Envoy on Climate Change) shares all that IS truly possible through stories of those who are impacted turning to grassroots work in climate justice that goes on to change their communities, countries, and the world.
We see how Sharon Hanshaw of East Biloxi, Mississippi became an activist for the rights of her community after Hurricane Katrina. Constance Okollot, who calls herself a "climate change witness," advocates on behalf of women farmers in Uganda who are experiencing the crippling fallout of drought. Jannie Staffansson is a powerful voice for how climate change has affected Europe's indigenous Saami people. Vu Thi Hien, in the mountains of Vietnam, works with local authorities and village leaders to organize communities of forest protectors who are paid for their work to reduce illegal logging, which has also empowered women in ethnic minority groups. And Ken Smith, a union leader for a former mine in Canada, protects workers and their families and communities by calling for "just transition strategies" as mines are closed and the advocacy for transition to green energy jobs begins.  
With many other stories of individuals making a difference (some who helped to shape the Paris Agreement through their testimonies), Climate Justice reminds us of our own impacts as well as how many people and countries continue to be devoted to our planet's future—and to each other.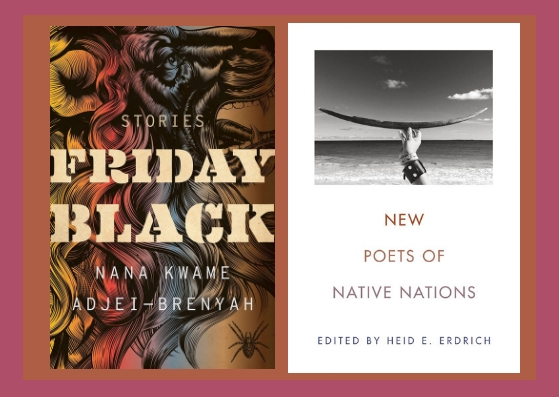 On to new fiction: Friday Black is a powerful, unforgettable new collection of short stories by Nana Kwame Adjei-Brenyah that offers a bloody critique of violence, racism, capitalism, and most especially questions of morality and humanity.  Friday Black is a clarion call and a reminder that dystopian fiction (like The Handmaid's Tale) goes to extremes so that readers are horrified: so that we are moved, so that we don't dull in our responses to real horrors, and maybe even so that we might, if we are willing, recognize injustice and act. As Tommy Orange (author of this year's phenomenal There There) observes in The New York Times Book Review, this writing packs tenderness and heart, too. Orange writes: "Nana Kwame Adjei-Brenyah has written a powerful and important and strange and beautiful collection of stories meant to be read right now…Violence is only gratuitous when it serves no purpose, and throughout Friday Black we are aware that the violence is crucially related to both what is happening in America now, and what happened in its bloody and brutal history…More often than not his characters struggle with not knowing what to do, given these seemingly impossible, extreme circumstances, and not all of them figure it out. But we don't need them to: Adjei-Brenyah's many truths, insights and beautifully crafted sentences just sing on the page." 
Finally, poetry is one of the most potent creative forces for witness, investigation, explorations of history, current events, identity, protest, and change. "Wild Hundreds: Contemporary Poetry" is a PPL booklist that shares dozens of contemporary poets and their work, including outstanding new collections like Tracy K. Smith's  Wade in the Water (where you can find "I Will Tell You The Truth About This, I Will Tell You All About It"), Fatimah Asgar's If They Come For Us, Jos Charles' Feeld, Tommy Pico's Junk, Terrance Hayes' American Sonnets for My Past and Future Assassin, Tarfia Faizullah's Registers of Illuminated Villages, and the anthologies Go Home! edited by Rowen Hisayo Buchanan, and New Poets of Native Nations edited by Heid E. Erdrich.  
____________________________________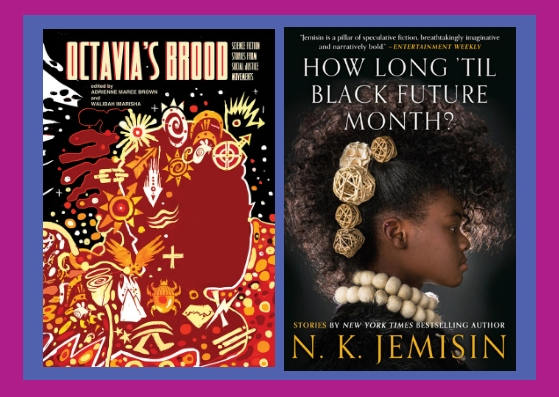 Sarah S's Picks 
Science fiction has long been a player in the discussion of social justice. The fantastical elements of the genre enable the exploration of injustice and inequality through compelling plots, relatable characters, and enlightening ideas. Octavia Butler, Nnedi Okorafor, Ursula K. Le Guin, and N.K. Jemisin are just a few noteworthy writers in this genre. adrienne maree brown and Walidah Imarisha's recent anthology Octavia's Brood: Science Fiction Stories From Social Justice Movements pays homage to Butler through short fiction that explores connections between radical speculative fiction and movements for social change. 
Reviewer Jeff Chang writes, "Those concerned with justice and liberation must always persuade the mass of people that a better world is possible. Our job begins with speculative fictions that fire society's imagination and its desire for change. In adrienne maree brown and Walidah Imarisha's visionary conception, and by its activist-artists' often stunning acts of creative inception, Octavia's Brood makes for great thinking and damn good reading. The rest will be up to us." 
Bonus pick: if you're interested, place a hold now on N.K. Jemisin's new short story collection: How Long 'til Black Future Month? 
____________________________________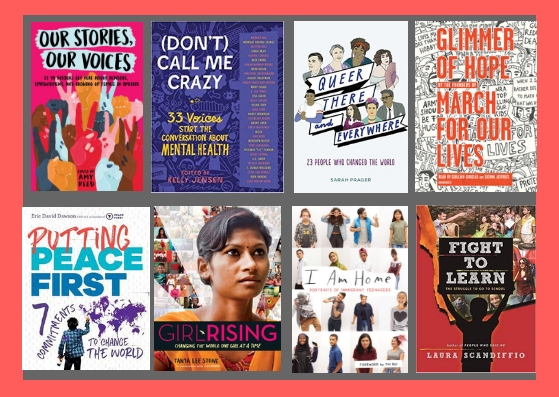 For more ideas…
Just some of the many great booklists from our Teen Services Staff: Teen Books For Young Activists | #MeToo Teen Resources | Trans & Gender Non-Conforming Teen Reads | Young Refugees, Immigrants, & Asylum Seekers | Reading #Blackout | Women Make History | Disability and Different Ability in YA Fiction|  #DayoftheGirl: Feminism and Empowerment 
A few additional nonfiction booklists from our Adult Services staff: On Race, Racism, and Social Justice | Native Rights |Women in Politics and Law| LGBTQ+ Rights | Wild Hundreds: Contemporary Poetry
You can also check in with our librarians for more resources. For a personalized list of reading suggestions based on your interests, try our Your Next (Great!) Read service.
If you've looked for and haven't found titles in our catalog you'd like to see in our collections, please reach out to us at readersadvisory@portlandpubliclibrary.org.
As always, thanks for reading!