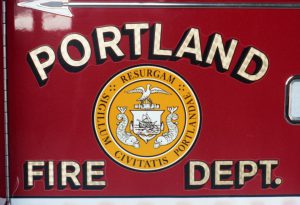 Portland's esteemed and much-loved Fire Department celebrates its 250th anniversary this month. The City of Portland will recognize two-and-a-half centuries of the Fire Department's service, with a special proclamation and observance at the Portland Fire Museum, on March 29th. Joining this extraordinary commemoration, the Library's Portland Room is now exhibiting artifacts and photographs that attest to the brilliant history of the Portland Fire Department.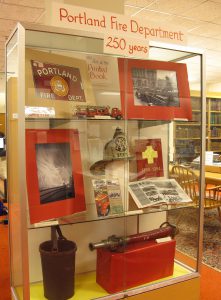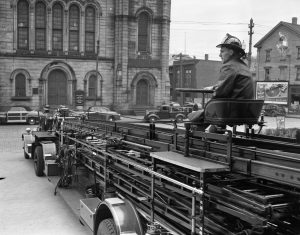 Above: Apr 1947 – Portland Fire Department fireman on a ladder truck; Second Parish Presbyterian Church (371 Congress Street) in background.
Below: January 1952 – Fire, at James Fruit Company, 225 Commercial Street.

Below: Portland Fire Department locations, in order:
Central Fire Station, Congress Street, Woodfords Corner, and Peaks Island: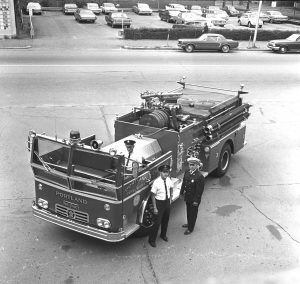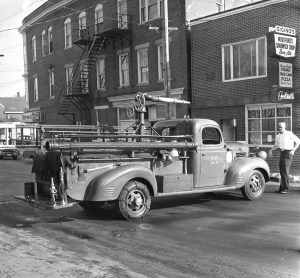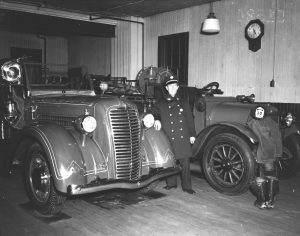 Below: Views from the Portland Room archival exhibit: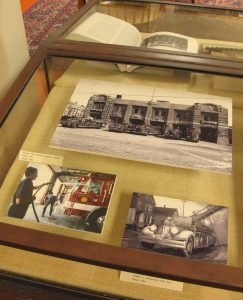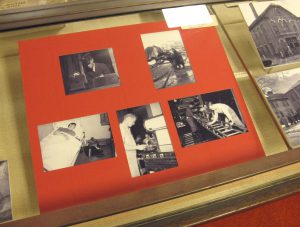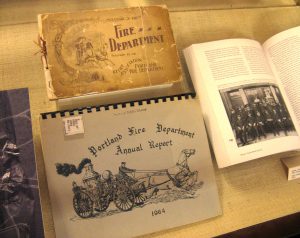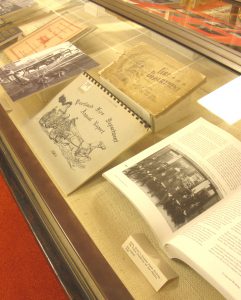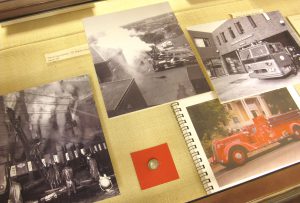 Additional artifacts, such as a leather bucket, an antique Portland fire helmet, and a hose nozzle from an East Deering firehouse, have been lent by the Portland Fire Museum for the exhibit.
Below: Another ladder rescue, this time by Fireman Joseph R. Miller, on October 19, 1955.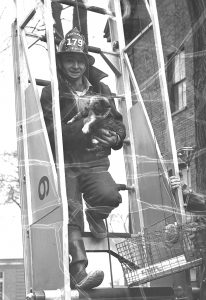 Come on up and check out the exhibit!
The Portland Room is open Mondays-Thursdays, 10am-7pm; Fridays, 10am-6pm.
___________________________
Archivist's postscriptum:
During the processing (arrangement, description, and archival rehousing) of our large collection of photographic still film, I discovered a negative which had unusual crayon lines drawn across both sides: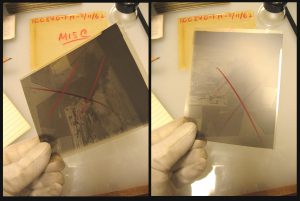 A series of immersion baths in distilled water and Photo-Flo 200 wetting agent loosened the crayon marks from both the emulsion and acetate-base sides of the film, allowing me to completely remove the marks with cotton swabs: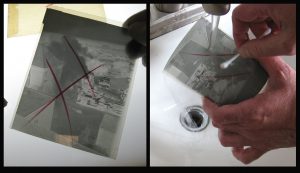 The scanned image reveals the scene of a fire at Maine Medical Center, on August 11, 1962, and now the visual information is preserved.