According to the Centers for Disease Control, over 700 cases of measles have been reported in the United States this year. With Maine's first confirmed case in two years, you may have many questions about how it was reintroduced, and how to take care of yourself and your family.
Here are some librarian-approved resources to help answer your questions: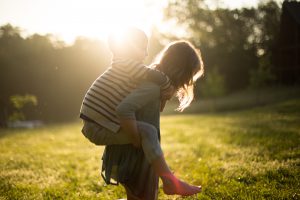 What is measles? How is it diagnosed and treated?
MedlinePlus is run by the National Institutes of Health, and it is a go-to website for quality health information. They are providing a page with comprehensive information about measles, including symptoms, diagnosis, and treatment.
Who is contracting measles, and how?
Interested in getting the facts about the current outbreak? The Centers for Disease Control offer information on outbreaks, including where cases have been reported and information about the origin of each outbreak in the United States.
How can I keep young children from being exposed to measles?
The American Academy of Pediatrics offers advice on keeping babies who are too young for the MMR vaccine from measles exposure.
Where can I find more current information about the measles outbreak?
The Health & Wellness Resource Center is a database offered for free through the Maine State Library. You can use it to find current newspaper and magazine articles about measles.
Where can I find more information about vaccines?
Explore this list of books and online resources to learn more about the past, present, and future of vaccines and vaccination.
Who can I contact for more information?
What should you do if you're exposed to measles? How effective is the measles vaccine? How does the CDC respond to measles cases? Find answers to frequently asked questions on the CDC's Measles FAQ page.
If you have personal health questions, it's best to contact your healthcare provider. You can also contact your local health officer of the Maine CDC with any measles-related questions or concerns.
Are you doing research on measles, vaccines, or other health-related topics? If so, please contact Rebecca Starr, PPL's Health Librarian with your questions. I'm happy to help you to get informed!