It's still 2014. And we're still reading good books. (Books that just happen to have been written by women: see my earlier report on the Vida Count and #readwomen2014 here).
In a year of special focus on reading women, it's meaningful to hear this month that 17-year-old Malala Yousafzi has been awarded the Nobel Peace Prize for 2014 (shared with Kailash Satyarthi). Yousafzi's memoir, "I Am Malala," tells her incredible story as a passionate advocate for education for girls. Find it in print at PPL here, or check it out as an ebook!
A rich crop of other memoirs and essays are being published in the last months of 2014. As a City of Readers team member here at the library, I'm engaged with many of the conversations being sparked around new (and old) books. Some issues are timeless: is a writer-who-happens-to-be-a-woman a woman writer, or just…a writer? Authors Cheryl Strayed and Benjamin Moser tackle these and other ideas in a recent New York Times Book Review article, "Is This a Golden Age for Women Essayists?"
To help you celebrate the Golden Age, here are some of Portland Public Library's own New Nonfiction releases. Click on the titles below for more info: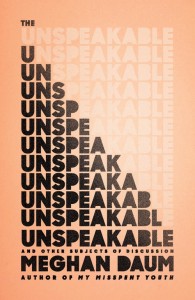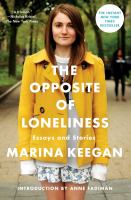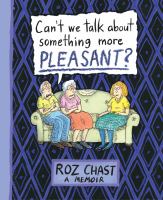 Interestingly…the only woman shortlisted for the National Book Award in Nonfiction this year is Roz Chast, for "Can't We Talk About Something More Pleasant?"
If you hop on MaineCat with your PPL library card, you can request other hit essay collections from 2014:  Rebecca Solnit's "Men Explain Things to Me,"  or Leslie Jamison's "The Empathy Exams." Pick them up at the PPL Branch of your choice.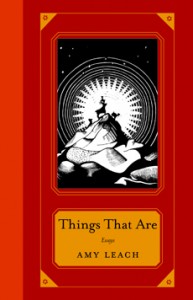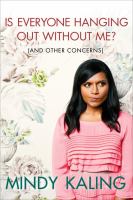 Even more ideas for recent or classic essays/nonfiction/memoirs: Zadie Smith's "Changing My Mind," Sloane Crosley's "How Did You Get This Number," Elif Batuman's "The Possessed,"  Nora Ephron's "I Feel Bad About My Neck," bell hooks' "Appalachian Elegy," Marilynne Robinson's "When I Was a Child I Read Books,"  Rachel Maddow's "Drift," Jesmyn Ward's "Men We Reaped," Dorothy Allison's "Two or Three Things I Know For Sure," Arundhati Roy's "The Cost of Living," Maya Angelou's "Mom & Me & Mom," Katie Roiphe's "In Praise of Messy Lives," Joan Didion's "The Year of Magical Thinking," Jennifer Finney Boylan's "She's Not There," Susan Sontag's "Against Interpretation," Anne Carson's "Plainwater," Jenny Lawson's "Let's Pretend This Never Happened," Ntozake Shange's "Lost in Language and Sound: Or, How I Found My Way to the Arts," Annie Dillard's "Teaching a Stone to Talk," Michelle Alexander's "The New Jim Crow," Cheryl Strayed's "Wild," Alison Bechdel's "Fun Home," Amy Leach's "Things That Are," and Mindy Kaling's  "Is Everyone Hanging Out Without Me? And other concerns."
This list should stop somewhere…but it feels like a good thing that it could go on and on! Happy reading.
(For more recommendations, to ask questions, or to request books and other materials over the phone, please contact your branch, the Reader's Advisory Desk at the Main Library at 871-1700 ext. 705, or the Reference Desk at the Main Library at 871-1700 ext. 725).