It's a bird! It's a plane!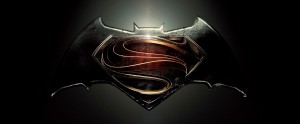 Nope, just Capes Optional (sorry).
This week we are all jazzed up about two of the greatest comic book super heroes ever drawn: Batman and Superman.Regardless of who you think would win in a fight (which is totally Batman because, let's face it, even though Superman could rip Batman in half he wouldn't – and the Dark Knight would never let a weakness such as morality hinder him. But I digress…), Bruce Wayne, Clark Kent and their dynamic alter-egos have been wowing us for over 80 years, and now meet in a blockbuster movie, Batman v Superman: Dawn of Justice.
The movie hits theaters today, but what if a movie's not your thing? Do you prefer to read about your heroes on paper? Here are some wonderful graphic novels from the shelves of PPL that explore the unbreakable (if not sometimes volatile) relationship between the Last Son of Krypton and the Caped Crusader, and not always in ways that you would expect.
Batman-Superman, Vol. 1: Cross World
written by Greg Pak, illustrated by Jae Lee
This graphic novel is a collection of DC Comics' monthly publication Batman-Superman, which focuses on the adventures of the titular heroes without the rest of the Justice League interfering. This first volume tells a version of the two meeting for the first time (while Superman is still wearing a T-shirt and jeans) and getting whisked away to Earth-2 where they meet fully established and heroic versions of themselves. The story is a little strange (as alternate universes are wont to be), but Jae Lee's iconic artwork, as seen on the cover, is a joyous adventure to explore in itself.
Injustice: Gods Among Us, Vol. 1
written by Tom Taylor, illustrated by Jheremy Raapack
This dark series of graphic novels (as well as the accompanying video game of the same name) is one of the more amazing alternate Batman/Superman relationships to have come out in recent memory. In the universe of Injustice, Superman is tricked by the Joker into destroying that which matters most to him: his wife Lois Lane, their unborn child, and Metropolis itself. Driven to inexorable suffering, Superman declares that crime will no longer be tolerated anywhere in the world, and appoints himself a de facto emperor with a super-powered police force. And who could possibly stand up against this tyrannical, unstoppable dictator? Batman, of course!
Justice League, Vol. 1: Origin
written by Geoff Johns, illustrated by Jim Lee
Bylined by two of the most experienced and beloved writers and artists in comics, Justice League, Vol. 1 was the flagship graphic novel of DC Comics' 2011 "The New 52" re-launch, and doesn't disappoint in any way. Telling the story of how the Justice League was formed, the heroes were remade hipper and younger for a  younger, hipper generation of comic readers (for better or for worse). Young Superman is brash and overconfident; his first words to the ever-grizzled Batman after throwing the Green Lantern through a wall: "So…what can you do?" The pencil work by Jim Lee is exquisite.
Kingdom Come
written by Mark Waid, illustrated by Alex Ross
Kingdom Come is on this humble blog-writer's short list of the greatest graphic novels ever written. The story tells of the next generation of superheroes who fill the void left behind by the retirement of the Justice League, and the catastrophic events that pit old against young, mentor against pupil, hero against hero. Superman, grey haired and living as an outcast on a Midwestern farm, and Batman, crippled and broken (both mentally and physically) from his decades of violence, are fleshed out beautifully by the all-time writer Waid, and Alex Ross' illustrations are so full of "Easter eggs" and homages to past comics that the book actually has a list of his allusions in the back. A true masterpiece, and a must-own for any graphic novel lover.
Wonder Woman, Vol. 1: Blood
written by Brian Azzarello, illustrated by Cliff Chiang
What, you thought that I would ignore the amazing Gal-Gadot-as-Wonder-Woman cameo in the new movie? Wonder Woman, the feminist icon and heroic equal to Batman and Superman, has had myriad accomplished writers over the years, but few have left her with the critical acclaim as has veteran scribe Brian Azzarello. In this version of Wondy, she discovers that her birth has been obfuscated from her entire life: she is actually the daughter of a god, and not just any god, but Zeus himself. As the ramifications of her divine discovery threaten to shatter her reality, Diana Prince also has outside troubles to worry about: not all the gods are pleased with her newly-uncovered lineage.
I, for one, cannot wait to see Batman v Superman in theaters. But there is so much more to Bruce, Clark, and Diana than what you can find in a 3-hour film. Check out these books at PPL, and for some more alternate-universe adventures outside the library's Fortress of Solitude, be sure to look up Superman: Red Son by Mark Millar and Batman: In Darkest Knight by Mike W. Barr. It's been more than 80 years since Bob Kane and Bill Finger brought us Batman, and Siegel and Shuster invented the Man of Steel, yet their legacies continue to shine on today. It's the perfect time to pick up a good graphic novel and get lost in the adventures.
Up, up, and away!