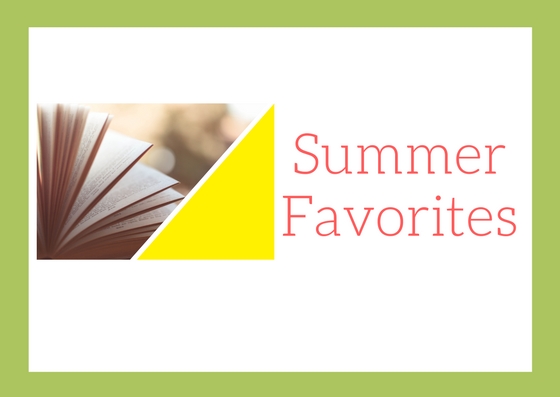 Our August staff picks focus on a few of our favorite reads (and a little music) from over the summer. We're so glad it isn't over yet.
Carrie's Pick 
Savor this book. Garvey's Choice, by Nikki Grimes, is a novel in verse, using five-line tanka poems, that will inspire you to find your passion. Disappointment, despair, friendship, hope, books and music. What more could you ask from a sweet little book to cherish this summer? For me this book was a stand out in a summer full of wonderful reads. Enjoy!  
Jerri's Pick 
The Town that Got Out of Town by Robert Priest 
Where would the city of Boston—the buildings, the churches, the library, the bridges—go on vacation? Like so many others…the city of Boston decides to head up to Maine to visit the city of Portland in this beautifully illustrated book from Robert Priest. The buildings of Boston visit companionably with the buildings of Portland—from the Longfellow House to the library—all smiling and swapping art and books. A fun New England children's classic.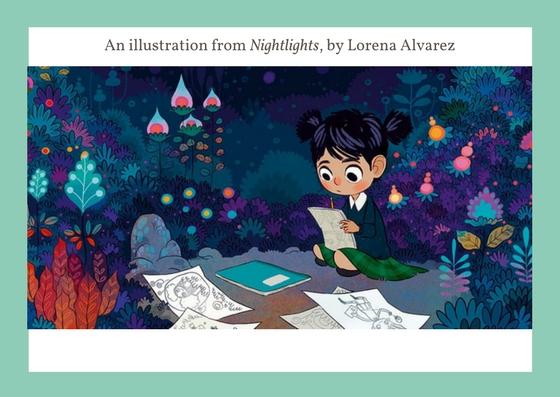 Emily L's Pick 
Nightlights by Lorena Alvarez 
I was glad there was a "graphic novel" category on this year's Adult Summer Reading list. I have two school-aged children, and while I often take home graphic novels from PPL for them to try, I had never read one myself. I asked my youngest what she was reading, and she handed me Nightlights. This was one of my favorite books of the summer, and since both my children also read it, we had an impromptu discussion group one morning in the car. The central character is Sandy, a young girl who captures light at night and transforms it into wonderful drawings (which are not always appreciated by the nuns at her convent school). Sandy is excited to meet a new classmate who loves her pictures, but when this classmate appears at night – in different form and literally hungry for drawings – Sandy will need to be just as creative with a plan as she is on paper. The author is from Colombia, and the illustrations and the way they helped build the story gave this book the feeling of magical realism that I love from the works of García Márquez. This book is definitely on my "read again" list.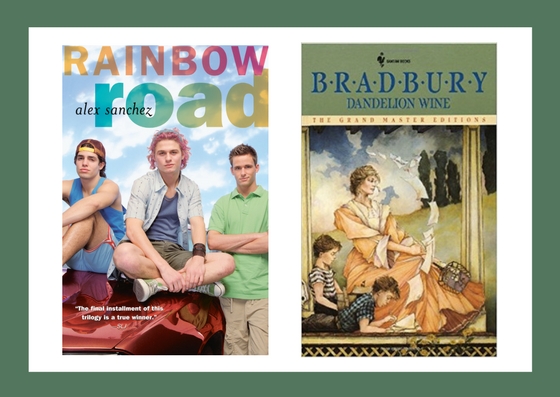 Kerry's Pick 
My favorite summer read was the Rainbow Boys trilogy by Alex Sanchez. The first two books, Rainbow Boys and Rainbow High, chronicle the senior year of three high school students: Jason, a football player who is terrified of people finding out he is gay, Kyle, a brilliant student who has been in love with Jason for years, and Nelson, an openly gay student who is often targeted by bullies. The books follow their ups and down as they navigate love, dating, homophobia, college applications, prom dates, and many other high school adventures. In the final book, Rainbow Road, they take a road trip across the country after graduation, meet many other LGBT people along the way, and arrive at their final destination, a new high school for LGBT students where Jason is giving a keynote address. I loved the characters in this book, each one unique and seeming so real. I highly recommend reading this trilogy for your final days of summer, especially the audiobook versions, which can be downloaded from Hoopla. They'll be a great addition to your next road trip! 
Susanne's Pick
Some older books, like 1984 by George Orwell, have recently received new attention. I'd like to add another old book to the list: Dandelion Wine by Ray Bradbury. This is a beautiful story about a 12-year old boy in a small town somewhere in America. Each chapter is like a story in itself, but they all are connected. This book is filled with stories touching most aspects of life. It's about taking a stand and following your inner compass, without being overly sweet. The characters are people you would like to meet.  And there are some wonderful insights to what really matters in life.  
The book is an easy read, full of comfort and wisdom, and it takes you back to summers past.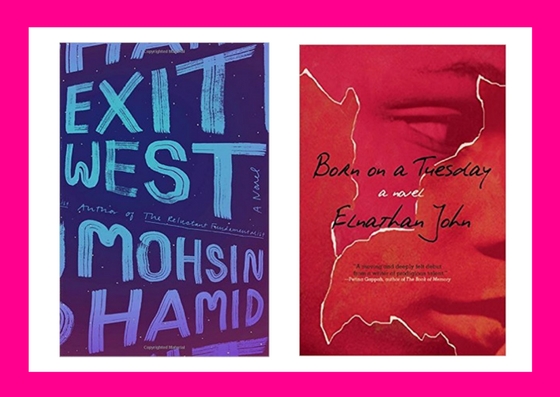 Kelley's Pick 
My favorite read this summer was Exit West by Mohsin Hamid: 
"We are all migrants through time." 
Urgent, beautiful, and incredibly topical, I consider Exit West required reading, as the novel depicts the world we are or will soon be living in. This is a literary and economical text that can leave you devastated by suffering and hate, but rays of hope filter through via the many manifestations of love and the trembling strength of the human spirit.  
Nate's Pick 
Elnathan Jonathan's debut novel, Born on a Tuesday, is set in northeast Nigeria's Borno and Sokoto state and follows the life of Dantala from 2012-2014. Dantala begins the story as a member of a group of homeless youths in the city of Madaiguri, but is quickly forced to flee the area during election-related violence.  He finds his way to a mosque in the city of Sokoto, where he is taken in by a Sheik whose prominence and political ambitions grow alongside the responsibilities given to Dantala over the following year and a half.  When one of the Sheik's older students (who also happens to be the older brother of Dantala's best friend) starts a breakaway faction intent on waging a war against the Nigerian government, Dantala's previously calm and routine-filled life is thrown into turmoil.  
Dantala's first-person perception of the activity he experiences around him propels the story forward, and his growth as an individual is revealed as his thought processes and interactions evolve throughout the book. This novel is also noteworthy in its ability to shed light on life in an area of the world depicted mostly as a place of conflict.  Though there are instances of violence, the story is mostly developed through the growth of friendship and love between characters, as well as the examination of the complexity of family dynamics.  This diversity of experience is reason enough to pick up Born on a Tuesday.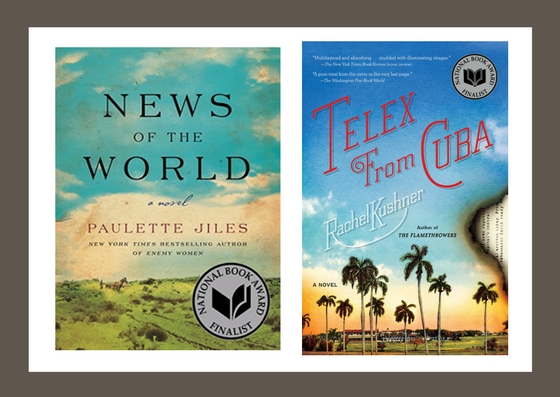 Jim's Pick 
News of the World by Paulette Jiles 
Reminding me of Lonesome Dove, Jiles' recent novel is a western that transcends the genre. It's moving historical fiction set in 1870 Texas, with strong writing and memorable characters: pick up this National Book Award finalist today.  
George's Pick 
As part of the PPL Adult Summer Reading program I read Rachel Kushner's first novel, Telex from Cuba. I read it while vacationing on a lake here in Maine and absolutely devoured it. It has many story lines, but it primarily tells the story of the American expatriates who ran the giant Cuban sugar operation for United Fruit Company during the 1950's.  The story is told from the viewpoints of two adolescent children in two different American families living there.  You are transported back to a different world, where the brutality of the sugar cane plantations and the insensitivity of the expatriate Americans toward other cultures is truly shocking.  At the same time, Fidel Castro is leading an impassioned fight for freedom and the Americans are blind to their approaching demise. Kushner's ability to take you into this world and let you feel it and smell it, as well as conveying moments of great beauty and subtlety, is absolutely delicious.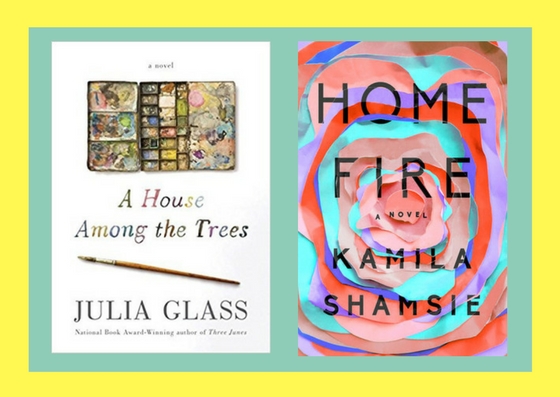 Stephanie's Pick 
A House Among the Trees by Julia Glass 
This is the best book I've read in a while, so I'm recommending it to anyone who will listen. The Julia Glass of Three Junes is back! The world of children's writer/illustrator Mort Lear and his lifelong assistant Tommy (Tomasina) is as colorful as the vivid cover.  This one has everything: writing so good you may not even notice it; captivating 3D characters you can love and hate, but probably won't ignore; and a compelling plot without a single murder. I was sorry to see it end, but happy to pass it on to the next lucky reader.   
Elizabeth's Pick 
Kamila Shamsie's Home Fire is my pick for one of my (many!) favorite reads this summer. Throughout my life, Antigone of antiquity has been a beloved character in numerous retellings of her story: she's a wildfire in a nest of conformity, confronting tyranny, exposing hypocrisy, resolutely willing to stake her life on an act of civil disobedience spurred by love and mourning. I don't see why we would ever stop telling and re-telling her story. My favorite explorations of Antigone (and all the questions one grieving dissenter might spark) have been Jean Anouilh's play Antigone (produced in occupied Paris in 1942), Ali Smith's children's book The Story of Antigone, and Anne Carson's translation Antigonik illustrated by Bianca Stone. Shamsie joins them with her own new and compelling retelling, partly set in modern-day London, where Antigone becomes Aneeka, and her twin brother Parvaiz is an enemy of the state…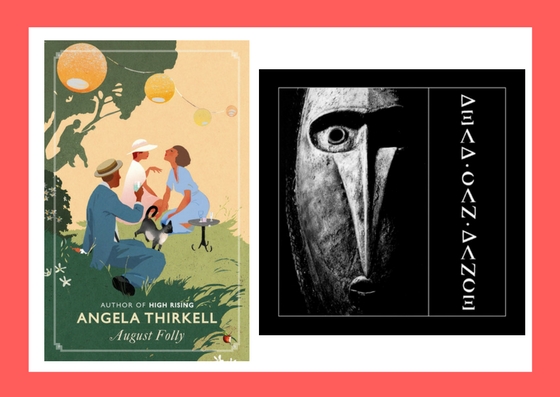 Hazel's Pick 
Variously described as gothic rock, ethereal wave, neoclassical, art rock, and darkwave, Dead Can Dance's self-titled 1984 debut might seem like an odd choice for the easy, breezy days of summer. And it's true, it would probably sound out of place if played during the volleyball match at a beach reunion. But if at least part of your summer has involved zoning out in front of a fan, appreciating nighttime for the cool it brings, and wishing you could make your home feel a little more like a cave, then I suggest drawing the blinds for an hour while you listen to Dead Can Dance. Also recommended if you are looking for music to accompany the thought "no one can tell that I'm actually a witch" while walking down Congress Street. 
Eileen M's Picks 
I know I am not the only voracious re-reader out there.  There's a whole pile of us who know what we want and which books will supply it.  When we are feeling quivery or unsure or off kilter, we just want to sit down with old companions, maybe find something new about them to appreciate.  My summer has been like that: a few new books, but mostly I reached for my stalwarts, knowing that I could coast, reserving my readerly energies for attending to some new revelations about characters, plots, and authors with whom I already had a relationship. After all, I wasn't the same person I was when I last cracked them; maybe they had grown along with me.  
I chain-read reliable one-offs, as well as familiar series recklessly read out of order.  I devoured the dated daffiness of Angela Thirkell's long parade of British fiction, comfortably quirky Richard Russo novels and Kate Atkinson's richly populated Jackson Brodie detective stories.   
And the winner of my personal "Favorite Book I Read this Summer" award is… well, to be honest, it is none of those aforementioned books or authors, although I regret not one millisecond spent in reunions with these favorites.  All of my dabbling with second, third, fourth readings was part of a rebalancing of my inner seesaw, because my seasonal affective disorderly self had delayed reading my winning entry until the days were long and sunny, even though the urge to read it was born in the dark days of winter.  
That's where Stephen Jenkinson's nonfiction work Die Wise: a Manifesto for Sanity and Soul comes in.  I borrowed it via MaineCat, hoping to sate my curiosity and consciously begin to look at life's flip-side reality as my own dotage comes a-knockin'.   
Die Wise is about death in a culture that doesn't know much about honoring it.  The book is thick and can feel intimidating.  It is dense and important.  It is poetic, written with care and beauty.  Anecdotal, philosophical, practical, mystical, illuminating and opinionated, it is eye-opening and soul-nurturing.  I cannot recommend it highly enough. But it was hard going. It got under my skin.  Its weight stayed with me long after I put it down.  I read it too intently, for too long.  It was hard to shake off.  It was amazing. 
And when I was stunned into foolishness, couldn't quite regain my bearings, there they were…if not Favorite Book I Read This Summer candidates, then absolutely Lifetime Achievement honorees. They are the books that make it safe for me to step into territory that jolts me well beyond my usual scope.  Giving the hard stuff a go was possible because I knew that these well-thumbed bound buddies were waiting to sit with me while I decompressed.  I gave them quite a workout and they didn't fail.  Russo's Sully and company made me laugh and cry, again; Thirkell's upper crust nonsense allowed me to melt into another time and place, again; Atkinson's miscreants and troubled souls wound their way through unlikely coincidence, again.   
All for me, one more time.
________________________________________________
As always, thanks for reading.