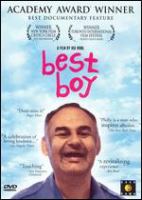 It's summer, and the Library is bringing back the popular Summer Documentary Series.
Since 1988, PBS has aired over 400 independent nonfiction films as part of their POV (Point of View) series. Each summer, the Library is allowed to show the latest in the series several weeks before they air on television.
This year we've partnered with community groups who will enhance the films with introductions and discussion groups.
Join us on Thursday evenings at 6:30 in the Rines Auditorium. All films are free and open to the public, and refreshments are provided.
For a look at the current POV series, click here.
For a list of past POV films that are available at the Library, click here, and check out our movie display shelf at the Main Branch.