As PPL prepares to celebrate our 150th anniversary in 2017, we are grateful for each opportunity we have to serve as a resource for the entire community, now and into the future. All are welcome at the Library.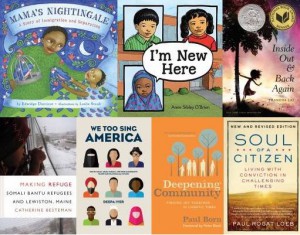 Want to get involved in important community conversations? Learn about our Choose Civility programming.
Interested in exploring work from writers around the globe? Our staff has curated a great list of titles to try!
We also have resources to help kids and families talk about the immigrant experience and to support LGBTQ teens.
Teens can also stop in at the Main Library to visit the "I'm Capable of Anything: Stories from Deering High" exhibit, featuring stories written by twelve Deering High School students from Iraq, Angola, Vietnam, Somalia, Albania, Afghanistan, Burundi, Haiti, and the Democratic Republic of Congo.
We love being your library. We love being your neighbor.