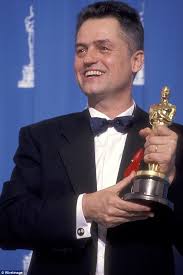 Jonathan Demme is probably best known as the Oscar-winning director of the 1991 film The Silence of the Lambs, but he was also a writer, producer, and actor, and in addition to directing feature length films, he also directed documentaries (Cousin Bobby, The Agronomist) TV episodes (Columbo, Saturday Night Live, American Playhouse) and music videos (including "The Perfect Kiss," by New Order, and "I Got You, Babe," by The Pretenders.)
Demme passed away on April 26, 2017, at the age of 73. He will be missed.
For a list of some of the movies directed by Demme, click here.