Resources for Writers at PPL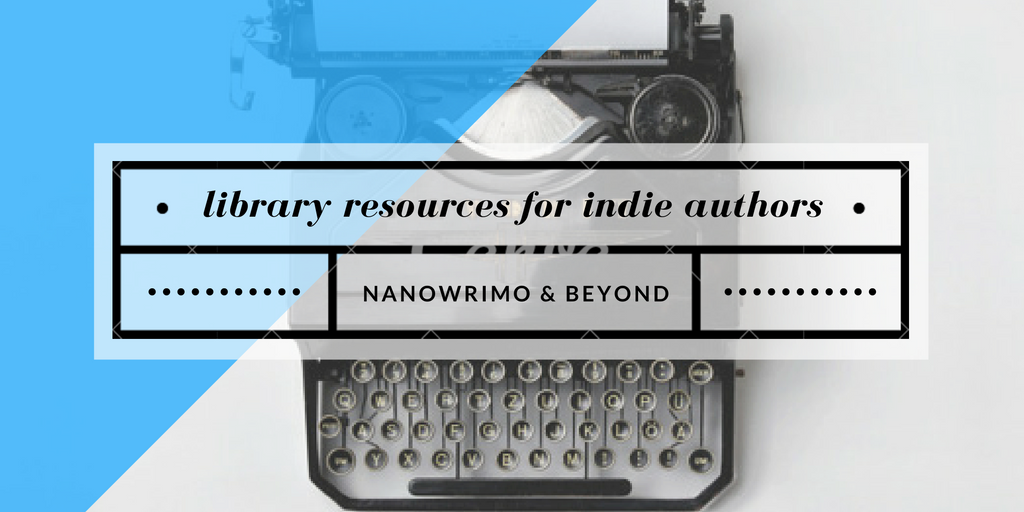 National Novel Writing Month, or the snappily abbreviated NaNoWriMo, is well under way all over the world. For seventeen years, November's thirty days have been embraced by budding novelists eager for a challenge: write 50,000 words, or an average of 1,666 words every day of the month. More than 400,000 participants have created free profiles on the official NaNoWriMo website, a hub for literary wisdom and inspiration, networking, and digital badge incentives. Maybe you are already participating, or maybe you'll mark next year's calendar, but either way, check out what PPL is doing to encourage and empower independent authors in our community.
SELF-e is a discovery platform designed to expose self-published ebooks to more readers through the public library. Authors submit their ebooks through a simple online form and decide if they'd like their book to go to libraries in their state with books from other local indie authors and/or to Library Journal to be evaluated for possible inclusion in a curated, national product.
PPL hosts a monthly Writers' Meet-Up on second Thursday evenings. This is an opportunity to get feedback on short excerpts of your work and to be inspired by fellow writers. Or, if you're feeling a little stuck and have nothing to share just yet, maybe you'd like to join the monthly journaling group at PPL. This is a supportive environment for creative, reflective writing, with the options to follow prompts and to share work.
Finally, of course, we have books! You might find inspiration anywhere—from poetry to picture books to local history—but here is a list of titles that specifically address the art of writing. Happy NaNoWriMo and here's to the year-round pursuit of the written word!
posted: , by PPL
tags:
Library Collections
|
Online Services
|
Programs & Events
|
Adults
|
Teens
|
Seniors
|
Art & Culture
|
Careers & Jobs