RIP John Singleton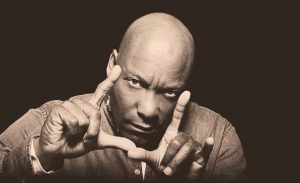 John Singleton died on Monday, April 29th, at the age of 51, following a stroke. He was the first African American and the youngest director nominated for a Best Director Oscar for his debut film "Boyz n the Hood" in 1991. Singleton was 24 at the time. In 2002, "Boyz n the Hood" was added to the National Film Registry to be preserved by the Library of Congress.
He went on to write and direct several more critically acclaimed films, including "Rosewood," "Poetic Justice," and "Baby Boy." He also directed some television episodes of "Empire" and "American Crime Story," and he worked as a production assistant on "Pee-Wee's Playhouse." Among the films he produced are "Hustle & Flow" and "Black Snake Moan."
For a list of the Library's holdings, click here.
posted: , by Patti DeLois
tags:
Library Collections
|
Adults
|
Teens
|
Seniors
|
Art & Culture