Science and Nature Videos Now Available from Videoport and PPL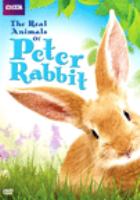 As of June 1, the Library is opening up another section of the Videoport collection–Science and Nature films. This includes documentaries from Nova, National Geographic, IMAX, and PBS's Nature series, as well as feature films about animals, such as The Bear, The Cave of the Yellow Dog, and The Story of the Weeping Camel.
Between the classics from Videoport and the Library's latest acquisitions, we have all your favorite scientists and naturalists: David Attenborough, Bill Nye, Neil DeGrasse Tyson, Jane Goodall, John James Audubon. Indulge your sense of wonder at the natural world. Check out our display at the Main Branch, or choose something from our list of Science and Nature Films.
posted: , by Patti DeLois
tags:
Library Collections
|
Adults
|
Seniors
|
Art & Culture