The 1968 Project – September
The 1968 Project aims to highlight some of the historic events of the year. From protests and famous battles to chart-topping popular hits and box office smashing film, 1968 was a huge historical year with reverberations that we still feel today. The 1968 Project looks to grab snippets of these events on a monthly basis and list them here with links for further exploration.
September 1st
The Salzburg Connection by Helen MacInnes is published.
The Cancer Ward by Aleksandr Solzhenitsyn is also published.
September 6th
The Kingdom of Swaziland, a British colony surrounded by South Africa is granted its independence.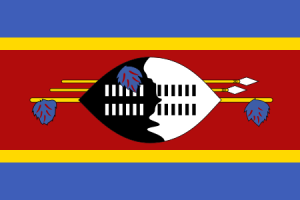 September 7th
Lucio Fontana, Italian painter and sculptor, passes away in his mother's hometown of Comabbio, Italy.
The Banana Splits Adventure Hour debuts on NBC and runs for two seasons.
One of the first mass protests to attract wide media attention of the Women's Liberation Movement and Second Wave Feminism, takes place in Atlantic City against the Miss America Pageant.
September 9th
The very first U.S. Open is held. Virginia Wade defeated Billie Jean King and Arthur Ashe defeated Tom Okker.
Henry Kissinger begins a relationship with candidate Richard Nixon's foreign policy advisor, Richard V. Allen. Kissinger would later be appointed as Nixon's National Security Advisor and then later, U.S. Secretary of State.
September 19th
Mickey Mantle of the New York Yankees hits his 535th home run. This put Mantle in third place on the career home list behind Babe Ruth (714) and Willie Mays (who had 585 at that time).
Funny Girl, starring Barbra Streisand, is released in theaters.
September 21st
The television show, Adam-12, debuts on NBC.
Author of The Lost Weekend, Charles R. Jackson, dies of an overdose of barbiturates.
September 23rd
Mayberry R.F.D., a spin-off of The Andy Griffith Show, premiers.
Padre Pio, now Saint Pius of Pietrelcina and famous for his stigmata, passes away in Italy at the age of 81.
Charly, based on the Daniel Keyes novel, Flowers for Algernon, is released in theaters.
September 24th
60 Minutes debuts on CBS.
September 27th
Sly & the Family Stone release the album, Life.
September 28th
Shirley Jackson's book, Come Along With Me; Part of a Novel, Sixteen Stories and Three Lectures, is published.
Be sure to come back at the end of next month for events from October 1968!
August 1968
July 1968
June 1968
May 1968
April 1968
March 1968
January & February 1968
posted: , by Raminta Moore
tags:
Library Collections
|
Recommended Reads
|
Adults
|
Seniors
|
Art & Culture