Once Upon a Time: November, Nostalgia, and Staff Picks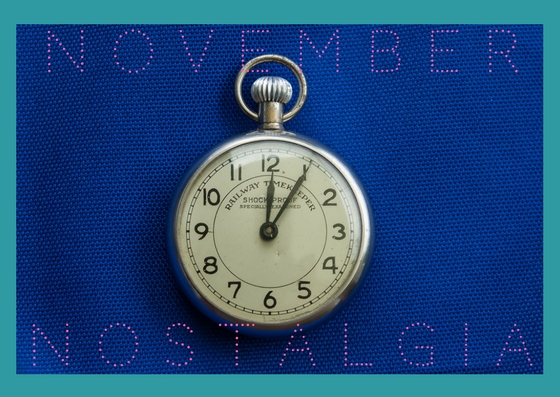 It's easy to enter a dreamy nostalgia in the library, maxing out your library card and hauling away tote bags heavy as sacks of potatoes. So. Many. Books. So many films. And music! Poetry! History! Nature! Art! There are favorite authors and worlds to remember, revisit, or to re-examine with an older, more critical eye or ear. It's also a relief that more good stuff keeps coming, and that one of the greatest things about nostalgia is that exploring it can lead you to completely new finds.
_____________________________________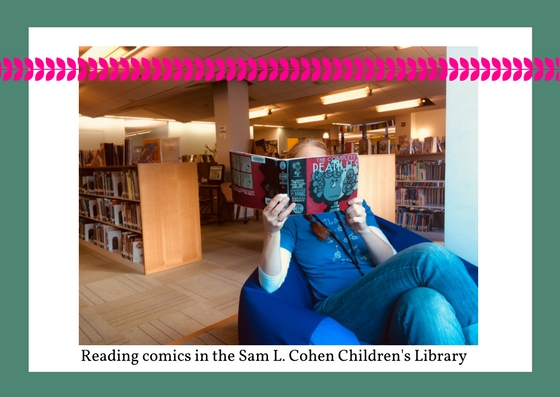 Carrie's Pick 
The Sunday morning paper. Learning to read…and then finally realizing you can read the comics all by yourself! Spending the whole week waiting to find out what Charlie Brown and the gang will do next. The joy of anticipation.  
Take a trip back to childhood with The Complete Peanuts collection.  
_____________________________________
Sarah S's Pick 
Nothing makes me quite as nostalgic as Laura Ingalls Wilder's Little House on the Prairie series. I credit the adventures of Laura, Mary, Caroline, and Charles with developing my love for reading at an early age, and fondly recall many hours spent in a blanket fort with a flashlight and a growing pioneer spirit. So I was really excited to learn about a new biography of Laura Ingalls Wilder that is being published this month. Prairie Fires: The American Dreams of Laura Ingalls Wilder was written by Caroline Fraser, editor of the Library of America edition of the Little House books.
Fraser has drawn from unpublished manuscripts, diaries, letters, and public records to give us the most complete Wilder biography to date. The publisher promises it will "reveal the complex woman who defined the American pioneer character, and whose artful blend of fact and fiction grips us to this day." And as critic Patricia Nelson Limerick notes in The New York Times, "For anyone who has drifted into thinking of Wilder's 'Little House' books as relics of a distant and irrelevant past, reading 'Prairie Fires' will provide a lasting cure. Just as effectively, for readers with a pre-existing condition of enthusiasm for western American history and literature, this book will refresh and revitalize interpretations that may be ready for some rattling." 
_____________________________________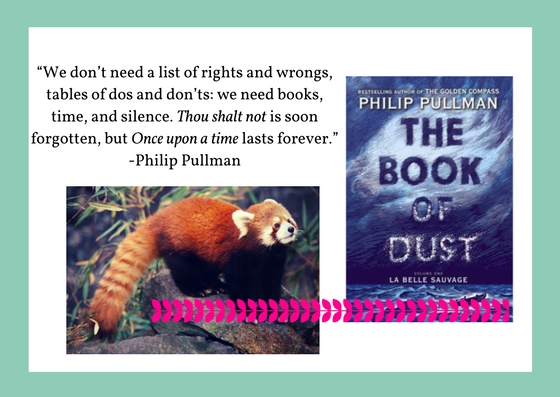 Harper's Pick 
When I heard that Philip Pullman was going to be releasing a new series of books set in the His Dark Materials universe, my reaction was threefold. First, I'm pretty sure that I stopped breathing for a second. Then I let out a high-pitched squeal that was probably audible to most of the houses on my street. And then I dropped everything and ran to find my well-worn copies of The Golden Compass, The Subtle Knife, and The Amber Spyglass for immediate rereading.  
When I was growing up, the His Dark Materials series was a huge part of my life in a way I don't really know how to explain. If you've ever picked up a book and immediately felt at home, you know what I'm talking about. From the first few pages, something about the world, the characters, the way they spoke and thought held me captive. I immediately connected to the idea of daemons — physical manifestations of a person's soul that takes the form of an animal and can change shape in childhood but settles to one form as an adult. Much like the fun of figuring out what Hogwarts house you belong to, I loved trying to guess what people's daemons would be, imagining how they would act, thinking about how our world would change with the addition of these creatures. (My daemon, if you're wondering, settled as a red panda named Bantazion. What's yours?)  
The His Dark Materials series is one of those that grow and mature with the characters. Being the same age as the main characters, Lyra and her daemon Pantalaimon, when I was reading The Golden Compass, helped me make an immediate connection — and then as I moved through the series, the characters grew up with me. I like to think of the three books in the HDM series as spanning the traditional age groupings of fiction: The Golden Compass is a middle grade chapter book, The Subtle Knife is a Young Adult novel, and The Amber Spyglass begins to cross the border into adult fiction.  
I haven't actually finished La Belle Sauvage — mostly because I don't want to leave it behind quite yet. While there are going to be two more books in The Book of Dust trilogy, I still want to savor the magic of finally going back to this world of daemons & Dust. A prequel told mainly from the point of view of eleven-year-old Malcom and his daemon Asta, La Belle Sauvage is easily accessible to younger readers, while still providing fascinating insight into the political & philosophical mysteries that lead up to the world first encountered in The Golden Compass. Whether you were, like me, a childhood companion of Lyra's, or are a newcomer to Pullman's world, I highly recommend these books to all.  
_____________________________________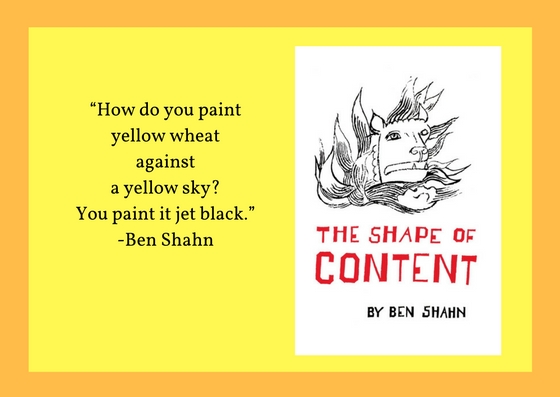 Jim's Picks 
My first nostalgic pick is The Shape of Content by Ben Shahn.  I read this for the first time as a freshman in college and eventually got my own copy.  It guided my efforts about how to train to be an artist.  I took Shahn's exhortation for my own mantra: read everything, listen to everybody, do both manual and intellectual labor, look down on nobody. 
The second: Hoosiers with Gene Hackman. If you were raised in a small town and played basketball, then you know that this movie is spot on about how a single season of winning at high school basketball can seem to be the most important thing in the world during the winter months.  It is probably more of a wistful watch if your team never made it to a tournament; then the movie becomes a fantasy.  My high school basketball team was baaaddddd…and I rode the bench. 
_____________________________________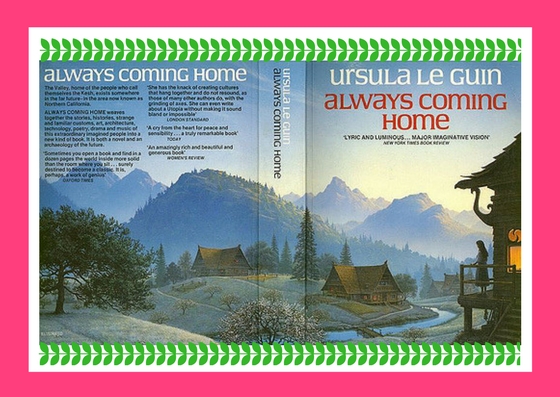 Megan's Pick 
Always Coming Home is Ursula K. Le Guin's fictional record of a future civilization in northern California. This "archaeology of the future" includes poetry, illustrations, maps, songs, folklore, and campfire tales from the land of the Valley. On top of that, there's a "back of the book" section with recipes, etiquette, descriptions and illustrations of musical instruments, medical practices…There's so much packed into this book that I never get bored. Two of my favorite parts: "Teasing the Kitten," an improvised poem making fun of a lazy cat ("You are holding the dirt down / sound asleep in the sunlight") and "Dried Mice," the story of Coyote's human pup leaving the den.
When I picked this book up by chance in high school, it was a reading experience unlike any I'd ever had. On rereads, it pulls me back to my teenage times as well as the now-familiar world of the Kesh. I'd recommend it as a good book to read backwards, forwards, in pieces, and in any order you please. 
_____________________________________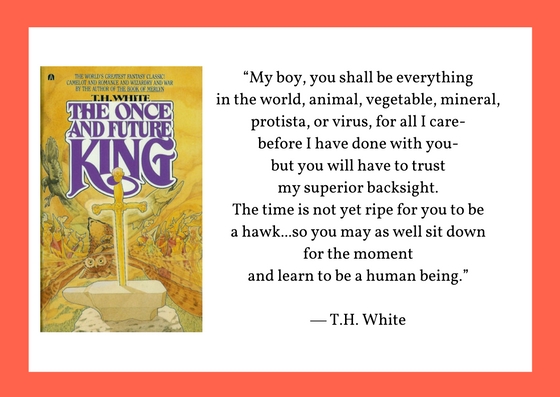 Kathleen's Pick 
Nostalgia? For me, it would be T.H. White's The Once and Future King… I wish I still had the worn, tattered, dog-eared copy that was the end result of my reading it in high school. At the time, I was completely transported by White's version of the Arthurian legend. I don't think I put it down until the end, despite its 600 pages! I still rate it as my favorite book of all. 
_____________________________________
Meg's Pick
While I'm far from nostalgic for the subject matter of Caleb Carr's historical psychological thriller, The Alienist, the book represents a very specific point of time for me: the discovery of non-required reading worth reading late into the night and early into the morning. I recall a school break many winters ago where chemistry and A.P. history books were set aside for a chubby, weathered, mass paperback loaned from a teacher. I was tucked into a twin sized bed under a handmade pink quilt, with a wood stove crackling in the room below my bedroom, as I devoured every gruesome detail of a serial killer loose during New York City's Gilded Age. The Alienist was the first of many books that I voluntarily lost sleep over, but out of those that have kept me up late, it is the only one that featured Teddy Roosevelt as a character. 
_____________________________________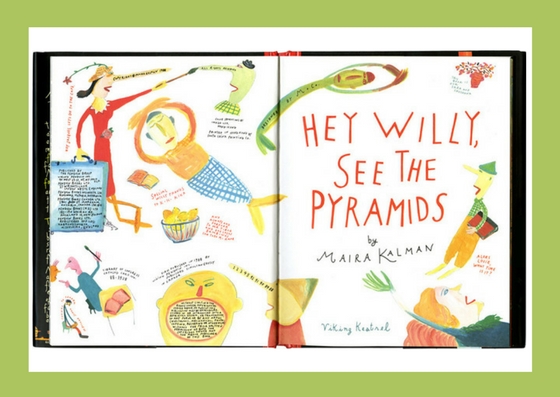 Hazel's Picks 
Double pick! Mule Variations by Tom Waits + Hey Willy, See the Pyramids by Maira Kalman: 
Mule Variations was a permanent fixture of our very-fancy-for-1999 seven-disc home stereo. It was the soundtrack of choice that summer as I geared up for third grade (with my brand-new Pokémon handbook!), into winter while my mom rearranged the living room furniture and baked hazelnut biscotti, and for many seasons beyond. In typical Tom Waits fashion, some of the songs ("Filipino Box Spring Hog," "Eyeball Kid") both fascinated and disturbed me, while others ("Hold On," "Take It With Me") are more typically comforting tracks that recall for me the sudden, glowing chill of 4:00 sunsets in the country. The two experiences came together to cement the album as a unified whole in my nostalgic memory. 
Any of Maira Kalman's picture books, and especially Hey Willy, See the Pyramids, also deserve a mention here. Her illustrations are so fantastic and bustling that they seem to go on buzzing, dancing, singing, and reciting poetry even while the pages sit closed and quiet. Reading one of her stories is like playing I Spy with someone else's uncensored imagination, and several of them have lived on every book shelf I've called my own.  
_____________________________________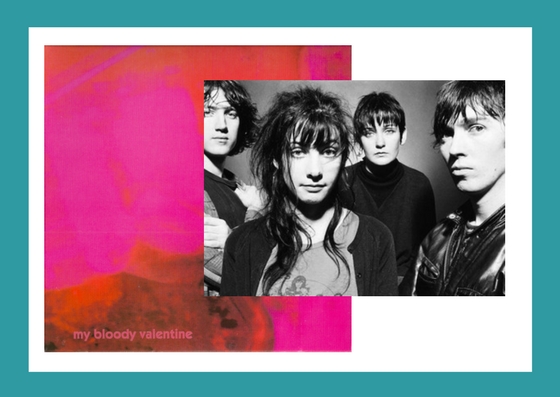 Meghan's Pick 
It doesn't happen often, but every time someone comes to the desk to check out the epic album Loveless by My Bloody Valentine, I get the shiver, and wonder if they're going to feel it, too. I keep my mouth shut, though, not wanting to interfere. 
When I first heard Loveless, I was in college. I was recently disentangled from everything, free and boundless. Which is also to say, alone, and yearning for all the things a person that age yearns for. 
The songs themselves defy shape, taking on instead a driving ethereal power that builds on itself. This was a bit how I was feeling, too. Eventually it became impractical to listen to music no matter what I was doing, and so MBV fell out of my life a bit. When I do make the time to listen to it now, it doesn't hit me the same way. Not until I let the details of my current self fall away, until I inhabit that gloriously shapeless and searching person that I was.  
_____________________________________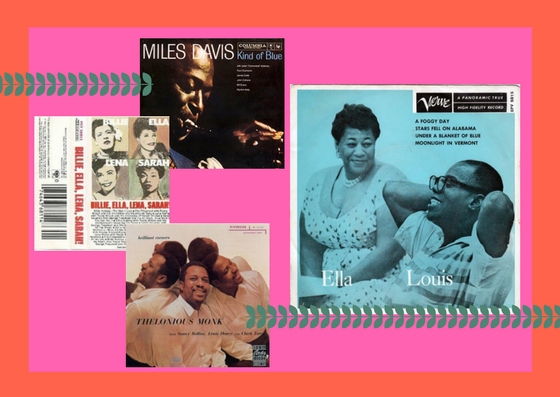 Elizabeth's Picks 
Just outside of Chicago, I grew up in an ardently record-and-radio-focused family, and when we got to see him my grandpa played the jazz and blues albums he loved all through our brief time together.
Here in the lamp-lit Maine twilight each winter, with the snow drifting blue and darkness knocking, it's a simple fix to transport and uplift myself in the warm nostalgia of horn, saxophone, piano, and the familiar vocals of a few bedrock albums from the library: John Coltrane's A Love Supreme, Muddy Waters' Folk Singer, Miles Davis' Kind of Blue, Ella Fitzgerald and Louis Armstrong, Duke Ellington Live at the Blue Note, Billie, Ella, Lena, Sarah! or Thelonious Monk's Brilliant Corners.  
_____________________________________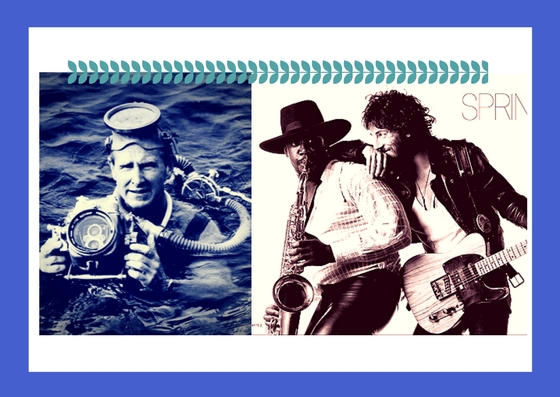 Eileen's Picks 
I am six years old. Sea Hunt, starring Lloyd Bridges, is my very favorite television show. I have a piercing little-kid crush on its scuba diving main character, Mike Nelson, and his gravity-defying underwater hair, swaying like eel grass above his swim mask.  Oh, my.  I am lying in front of our tv, elbows planted on the carpet, chin cupped in my hands, in thrall to the guy in the wetsuit.  Remembering this, I feel safe, warm, happy…a wave of contentment. Nostalgia. 
It is 1980.  Reading The World According to Garp is my first encounter with the amazing, mesmerizing, boundary-bumping John Irving. I get swallowed up by his style and plotting.  Garp changes me as a reader.  It has upped the ante; I will expect more from everything I read hereafter.  I think on this now and I feel the surprise, wonder, expansiveness…a familiar revelatory frisson.  Nostalgia. 
Each of the foregoing constitutes a time in my life that I can date stamp.  In neither case am I able to watch or read them again and feel what I felt then.  I have tried.  It is more that I can remember feeling those things in the moment.  Nostalgia.  
The third title, well, that is a little different. 
I tumbled to Bruce Springsteen in 1975 when his album Born to Run was released, a few years later than the Asbury Park cognoscenti can claim.  Awareness came by way of a transistor radio perched on my bedroom window sill.  When I heard the opening notes of "Thunder Road" for the first time it was like nothing I had ever heard before, a resonance far bigger than the sound easing out of the tiny, tinny speaker.  Here is where Mr. Springsteen wins the day: every single time I hear "Thunder Road" I am right there again.  It feels brand new, but with the extra thrill of knowing that I already love it.  It is nostalgia and then some.  It is ongoing. 
Maybe nostalgia is all about remembering.  Maybe I should have stuck with Sea Hunt and The World According to Garp, my time-locked recollections tied securely to particular slices of life.  But there is something about hearing the first strains of "Thunder Road" and feeling it like the first time all over again, always fresh, always grabbing my gut for reasons I can't catalog or understand, that made me rethink my first tidily contained notions for the nostalgia-themed Staff Picks blog and say, "Nope.  That's not it.  There's more." 
The screen door slams.  Mary's dress waves… 
There it is again. 
 _____________________________________
 Thanks for reading. (And if you're feeling nostalgic for older staff picks, consider revisiting last November's blog post, where we discuss community, action, civic engagement, and rad women!)
posted: , by Elizabeth Hartsig
tags:
Library Collections
|
Recommended Reads
|
Adults
|
Seniors
|
Art & Culture