About the Annex
The Annex is primarily a storage facility and is not open to the public.
While searching for titles in the PPL catalog, you may have noticed items that are located at the "Annex." For the past five years, PPL has had an off-site collection space generously donated by J B Brown that has served as a high-efficiency, minimally staffed, closed-stacks operation for lesser-used collection items.
The Annex collections appear in the Library's online catalog, and PPL patrons may request items to pick-up at any of the four PPL locations. Requests from the Annex collections usually take 3-4 days to arrive at a borrower's pick-up location at which time we send a notice that it is ready for pick-up. Borrowers at other libraries in Maine can also request Annex items via interlibrary loan.
To better manage this part of our collections, the Library – in partnership with Maine Historical Society – purchased a 35,000 square foot building on Riverside Street in November 2013 to house our Collections Annex. This purchase was the result of a lengthy due-diligence process and represents a long-term, sustainable solution for management of our collections. Once renovations are complete in April 2014, this new "Shared Collections Management Center" will enable the Library to cultivate our growing print collection (we aspire to have the strongest fiction collection in Northern New England), expand curation of our Portland Room resources, and ensure that our Main Library and branch locations can continue to be vibrant centers of programing, workspace, and technology that serve all in the community.
For more information about the Collections Annex, see the January 7, 2014 Director's Update on our Life of the library blog.
«

Return to Bookmobile
Location
1000 Riverside St
Portland, ME 04103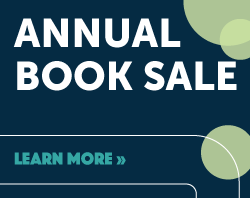 From the PPL blog:
No related posts - Showing the two latest posts in our blog.
Connect with the Library: