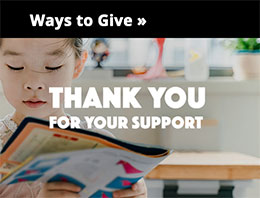 Connect with the Library:
PPL Marketplace
We invite you to share your love of PPL with your favorite people and book lovers…with the added bonus of supporting your local community. An easy and fun way to show your commitment to PPL.
This year we're offering four categories of items:
Staff Holiday Cards
Our staff is amazing! We are pleased to share original artwork and greetings from out staff in the form of holiday cards!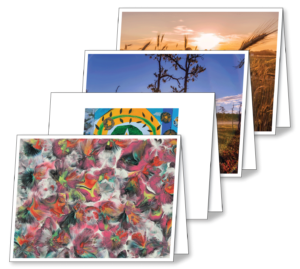 ---
"Favorite Books" Bookmarks
We all have our favorite books. PPL asked Maine artist Scott Kelley what his favorites were, and he drew them for us.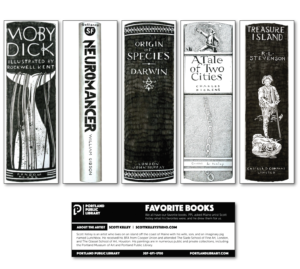 ---
Barcode Tote Bag
Check out another new PPL Marketplace goodie—a barcode tote bag!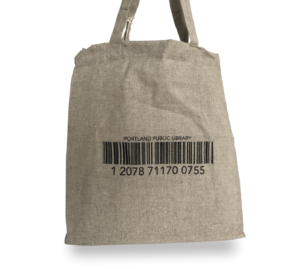 ---
PPL #BookFace Friday Postcards
Pick your favorites from our selection of "winter" covers on a mailable 5″ x 7 " postcard! This series is a fun way to share short notes with friends and loved ones while you are apart. Proceeds from postcard sales support our online resources. We appreciate your support!