Find More Resources
Connect with the Library:
NEA Big Read: Infinite Country Book Group
Join Portland Public Library, the University of Southern Maine, and NEA Big Read: Portland for a series of five book discussions on Infinite Country by Patricia Engel. These discussions will be facilitated by local author Johan Alexander and feature special guests.
Registration is required. To register, complete this form or call 207-871-1700 x.728.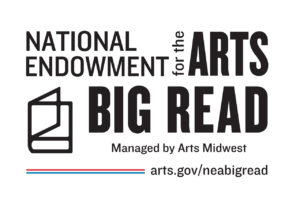 Free copies of the book will be given to the first 25 participants.
While each session will cover different themes of the book, you do not have to attend every discussion in order to participate.
The National Endowment for the Arts Big Read is designed to broaden our understanding of our world, our communities, and ourselves through the joy of sharing a good book. You can find the complete schedule of NEA Big Read: Portland events here.
NEA Big Read is a program of the National Endowment for the Arts in partnership with Arts Midwest.
El proyecto NEA Big Read es una iniciativa del National Endowment for the Arts (el Fondo Nacional para las Artes de Estados Unidos) en cooperación con Arts Midwest.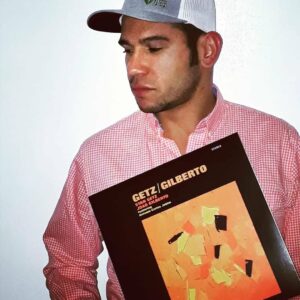 About Johan Alexander
Johan Alexander was born in Medellin, Colombia. The recipient of an Ashley Bryan Fellowship from the Maine Writers & Publishers Alliance in 2021, he is a member of the 2022 Periplus Collective cohort, as well as a Maine Lit Fest Fellow for 2022. His story "My Little Lola" was recently published in LatineLit Magazine. A musician and community organizer, he lives in Portland, Maine.
About Infinite Country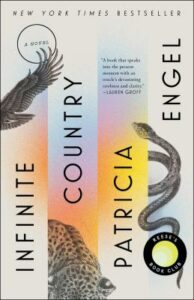 Talia is being held at a correctional facility for adolescent girls in the forested mountains of Columbia after committing an impulsive act of violence that may or may not have been warranted. She urgently needs to get out and get back home to Bogotá, where her father and a plane ticket to the Untied States are waiting for her. If she misses her flight, she might also miss her chance to finally be reunited with her family in the north. How this family came to occupy two different countries, two different worlds, comes into focus like twists of a kaleidoscope.
Award-winning, internationally acclaimed author Patricia Engle, herself a dual citizen and the daughter of Colombian immigrants, gives voice to all five family members as they navigate the particulars of their respective circumstances. Rich with Bogotá urban life, steeped in Andean myth, and tense with the daily reality of the undocumented in the United States, Infinite Country is the story of two countries and one mixed-status family – for whom every dream pursued bears the weight of a dream deferred.
Upcoming Events: