SALE! Limited Edition 2020 PPL BookFaceFriday Calendar
All Sales Support Library Programming!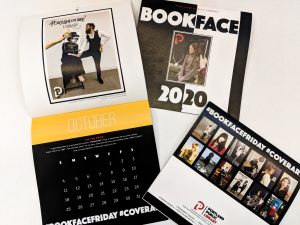 PORTLAND PUBLIC LIBRARY'S #BookFaceFriday collection celebrates the relationship between book and reader. Here we highlight the breadth and variety of books found in our library by promoting the artistry of the books' covers and creatively commenting on their contents. We hope our city of readers find these featured BookFaces an inspiration to discover their next great read. Follow PPL on social media with hashtags #CoverArt & #BookFaceFriday to see contributions from us and from libraries all over the world.
Calendar size: 8 x 8 inches
Now only $6.00 / includes tax!