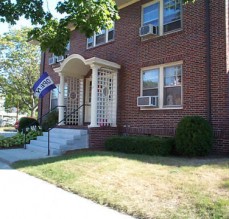 Toddler Time at Burbank
10:15am - 11:00am
Location: Burbank Branch
Audience: Kids & Families
Stories and songs for children up to age 3 and their caregivers.
Rhythm and Rhymes for Babies
4:00pm - 4:30pm
Location: Main Library, Sam L. Cohen Children's Library
Audience: Kids & Families
A lively interactive program of songs, fingerplays, rhymes, movement and books for children (birth-24 months) and their parents/caregivers.
Louise Penny speaks about "How the Light Gets In" »
7:00pm - 8:30pm
Location: First Parish Church - 425 Congress St, Portland, ME 04101
Audience: Adults
Portland Public Library and Longfellow Books present a book talk and signing by Louise Penny at First Parish in Portland. Penny will speak about "The Long Way Home."
Summer Reading Celebration 2014! »
11:00am - 12:30pm
Location: Riverton Branch
Audience: Kids & Families
Celebrate all of our Summer Readers at a party at the Riverton Branch Library
Previous
Next
:
Filter Programs & Events:
Connect with the Library: