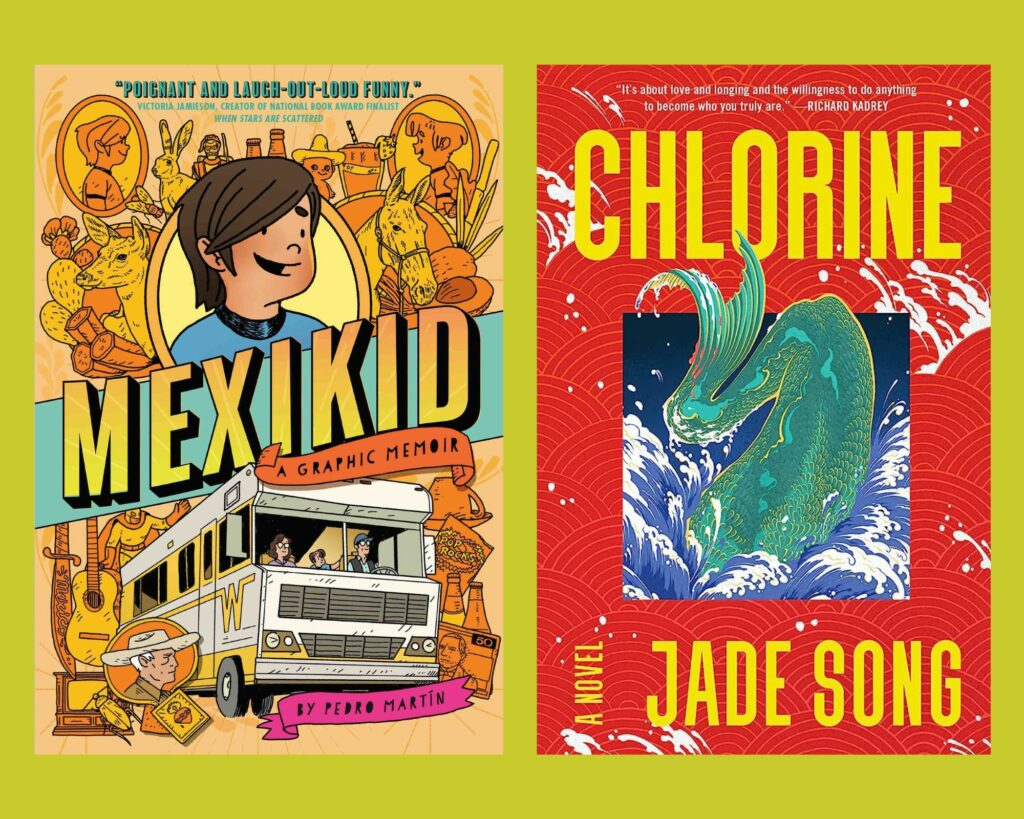 Hello readers! September brings fall, pumpkin spice, and the unstoppable urge to gather your cozy season stockpiles of books, movies, and more from the library. We're here to help with some great picks from our staff.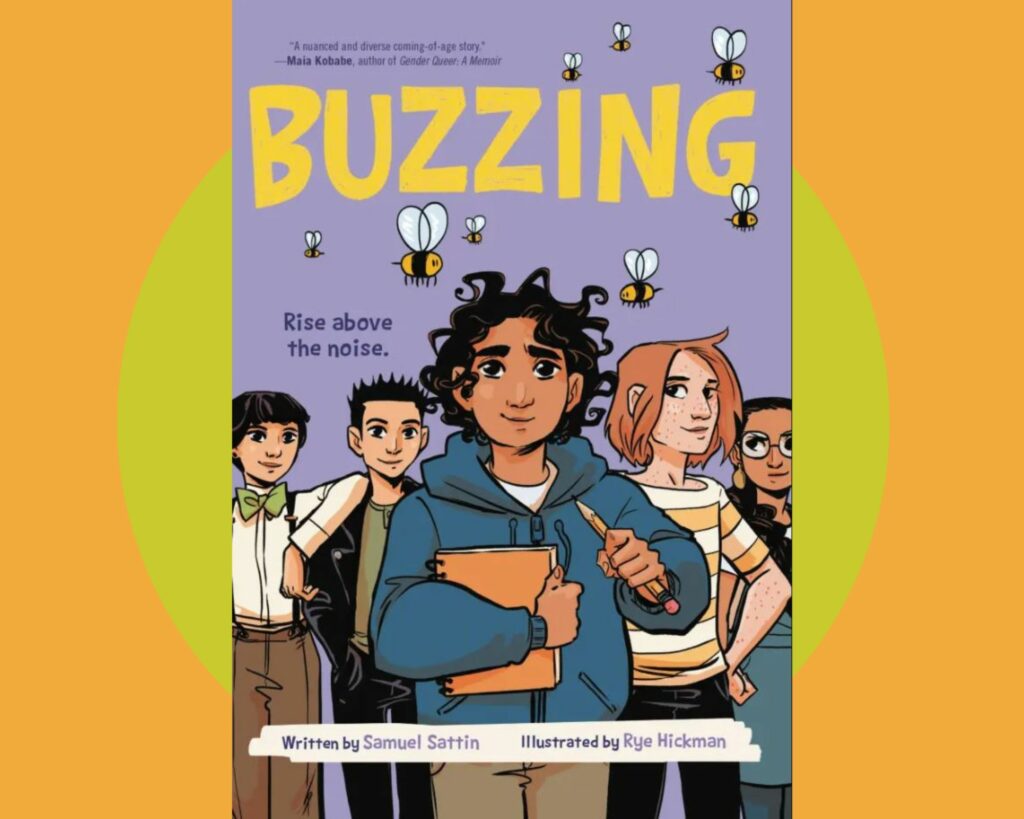 Cindy's Picks 
Buzzing (a new graphic novel by Samuel Sattin) is the story of Isaac Itkin, a lonely twelve-year-old kid with obsessive-compulsive disorder. Isaac struggles with a "swarm of unhelpful thoughts," and his helicopter mother insists on a very strict therapy that doesn't seem to be helping. A group of creative friends invites Isaac to join their role-playing game and he finds that his intrusive thoughts help him to feel a little better.  He develops a crush on one of the other kids, and things seem even better yet.  But Isaac's therapist claims that exposure to games can have negative effects on kids with OCD, and when his grades slip, his mother won't let him play anymore.  Now Isaac will need to find a way to prove to himself, his mother, and the world that it is okay to be himself! This beautiful graphic novel contains themes of LGBTQ+, OCD and growing up.
 
Picture Day by Sarah Sax is a tale of Viv, who never looks forward to picture day because her mother always forces her to wear a boring braid. Viv takes scissors in hand and creates a new hairstyle that becomes an overnight trend in her middle school!  Suddenly, everyone wants her help planning their next big moment—from makeovers to dance proposals, activist rallies to math-team celebrations!  She hardly has time for her own friend group anymore, but is this really how she wanted to reinvent herself?  Read on to find out!
 
Mexikid is a graphic novel memoir by Pedro Martín. Pedro was born in the U.S. to parents from Mexico and he is a kid who feels that he doesn't quite belong to either place.  So he isn't sure what to expect when his father announces that their entire family (all 11 of them) will be piling into their Winnebago to drive 2,000 miles down to Mexico with a mission: bring their mysterious Abuelito home to live with them!  But their grandfather has a mission of his own, and he won't leave Mexico until it's complete.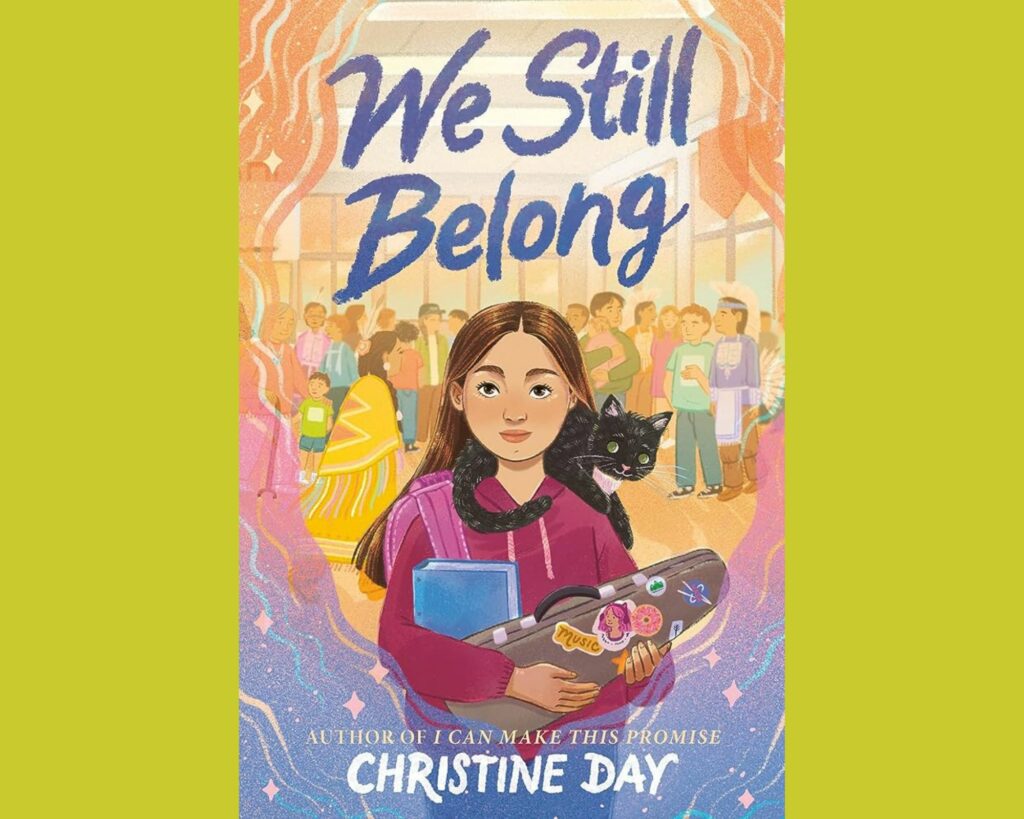 Emily's Picks 
 Christine Day (Upper Skagit) has become a favorite middle grade author of mine, so I was excited to jump right into her newest book, We Still Belong. Wesley Wilder is excited—and nervous—for Indigenous Peoples' Day this year. She has a poem about the holiday getting published in her middle school's newspaper, AND she's going to ask her cute gamer club crush to the school dance. Readers follow her through her day's highs and lows as things definitely don't go according to plan—but will be heartened to hear Wesley finding her voice at the intertribal powwow that night. It's a sweet and surprisingly funny story about belonging, new friendships, video games, and a cute cat. 
Readers looking for other new (and short!) middle grade novels should explore Christina Soontornvat's magical and adventurous Legends of Lotus Island series, and Gail Donovan's sweet story full of curious cats, Sparrow Being Sparrow.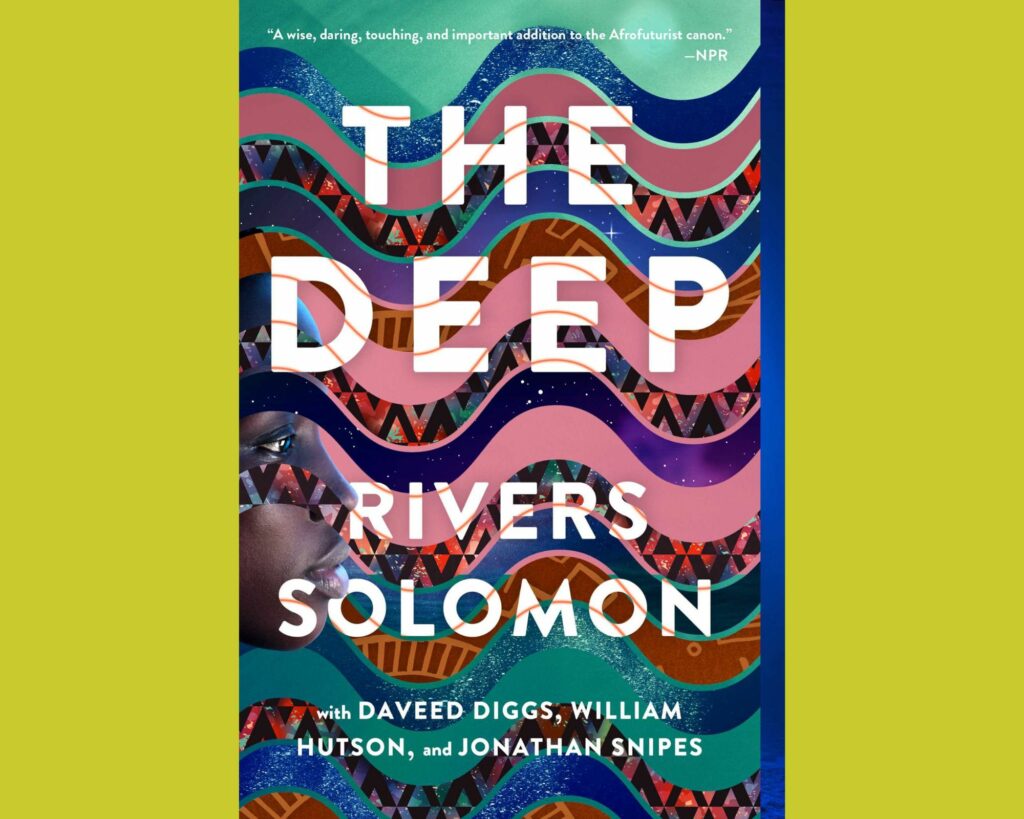 Fionna's Picks 
 I'm a sucker for hyper realistic mermaids and tend to indulge in this microgenre in the summer. This year's pick was the debut novel by Jade Song, Chlorine. The author starts with a content warning which is essential before you commit to this book. It dives deep (ha!) and can be upsetting, but I was glad to have continued. I was in awe of Song's ability to capture the nightmare that is coming-of-age while dealing with generational trauma, body dysphoria, sexuality, and race. Chlorine is darkly funny and written in a beautiful spare style: a can't miss for fans of sapphic horror. 
 While I'm on the subject (and really don't get me going on this, we'll be here a long time), in honor of the PPL Reading Challenge category "A book with a cryptid/mythological being as a character" I thought I'd share some of my all-time favorite mermaid stories. All haunting, all beautiful. 
I'd also recommend checking out the Water Legends zine kit from Downtown Teen. It's got mermaids and more, including my absolute favorite: selkies. Really fun and a great opportunity to try out a new medium!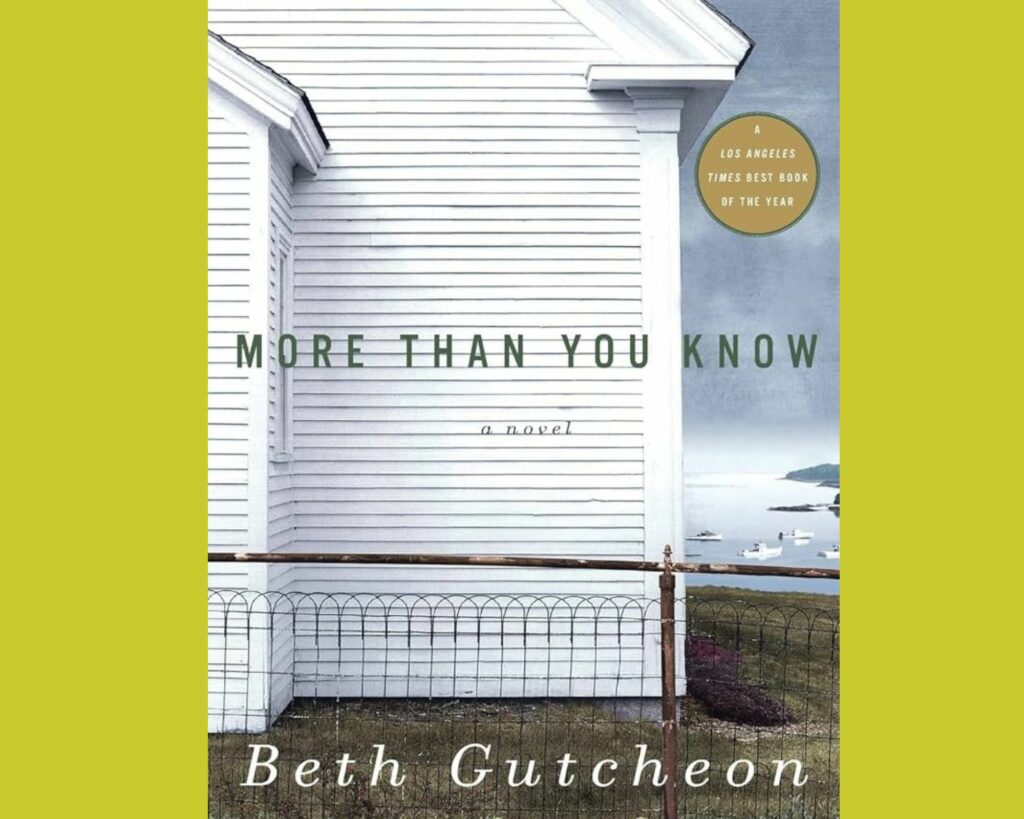 Elyse's Pick 
 "I don't suppose you have to believe in ghosts to know that we are all haunted, all of us, by things we can see and feel and guess at, and many more things that we can't." 
 My staff pick for September is More Than You Know by Beth Gutcheon. I read this book almost 20 years ago and just reread it. It was still a great book!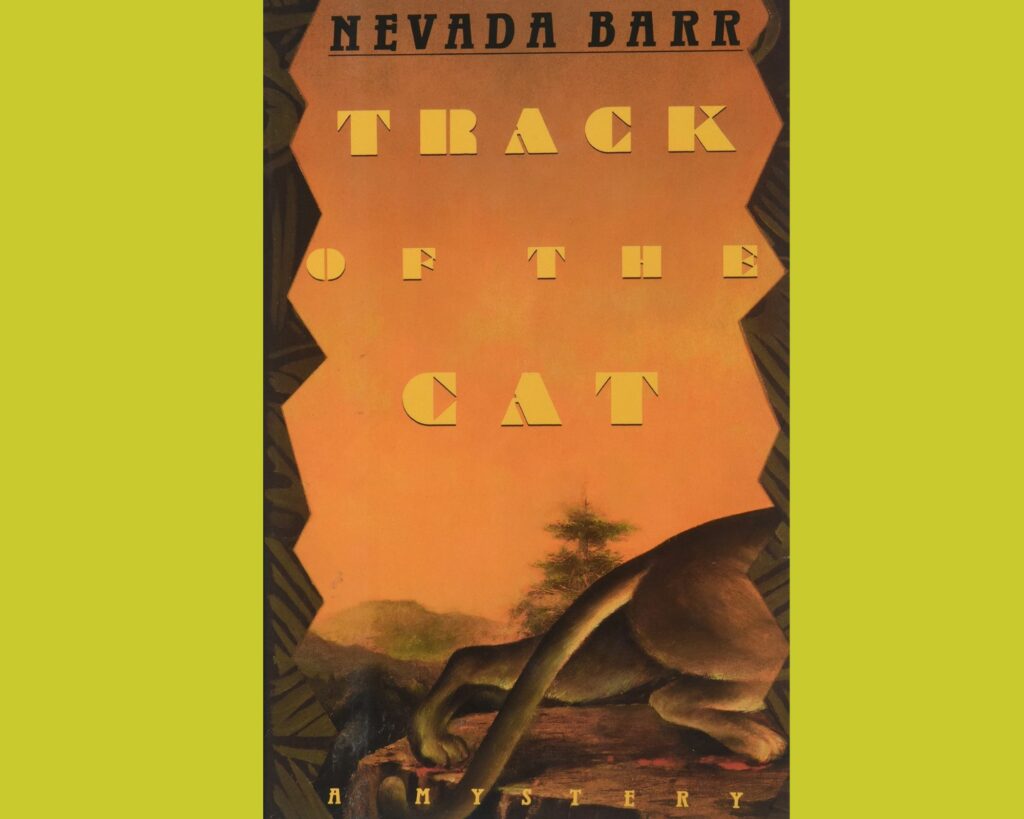 Becca's Pick 
In Track of the Cat by Nevada Barr, Anna Pigeon is sent to Texas for her first assignment as a park ranger with the National Park Service. A ranger dies in the desert, and the cause of death is determined to be by mountain lion…or is it? The first book in the Anna Pigeon series has so much to love: interesting nature facts, edge-of-your-seat danger, and an excellent twist ending. Anna is a quirky and smart main character, and I'm looking forward to continuing to read this series throughout the Fall. If you're craving a good mystery and you love nature documentaries, this is the series for you!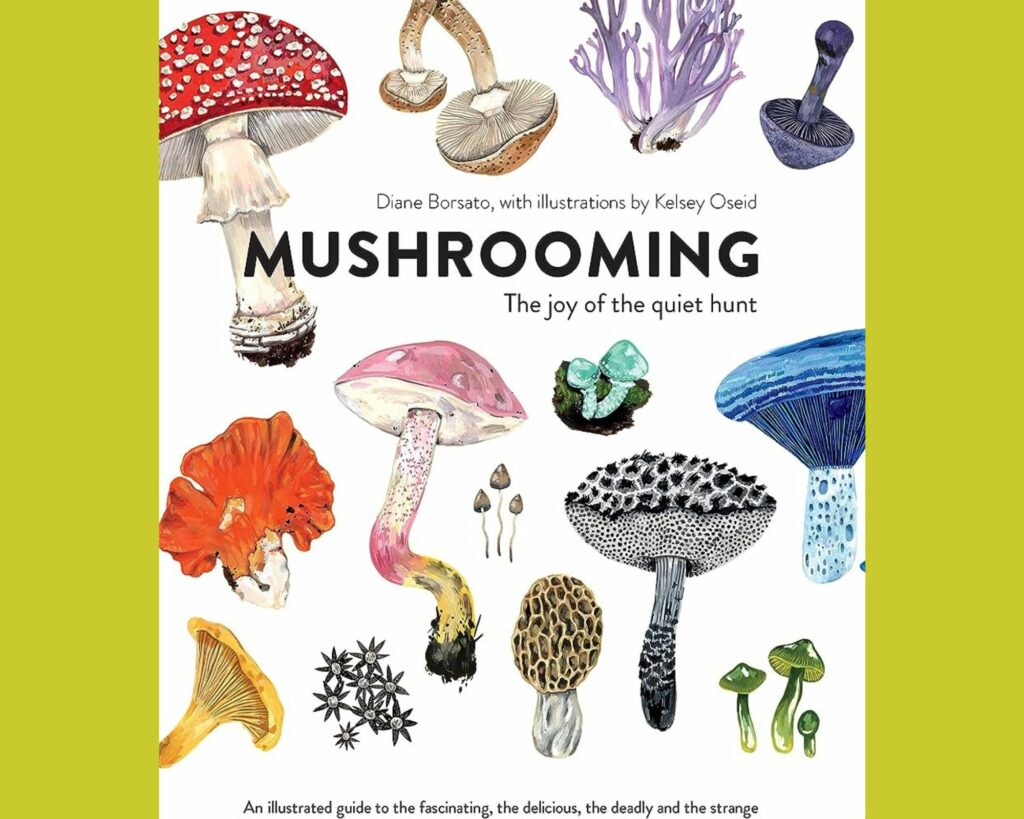 Eileen's Picks 
As the humidity peaks and wanes, the rainfall comes and goes, and the temperature flirts with fall and retreats to high summer, the world of mushrooms is indulging in whatever verb applies to these mysterious not-plant-nor-animal-nor-mineral wonders of creation. Bare ground one day, undeniably phallic protuberances and multi-chromatic viscous-capped berets the next; ambrosia to slugs, mice and, if only they can get there first, humans. 
No mother of mine ever encouraged eating wild foraged 'shrooms, with or without positive identification, but that never dampened my curiosity about what in tarnation these puzzling things are about. Last year, our woodsy, mossy, fern-strewn little lot yielded a veritable festival of fungus, including (my disbelieving research confirmed, over and over again) the dreaded Destroying Angel. 
And that's where iNaturalist's free app Seek comes in. My amiable companion introduced me to Seek and I fear that my cardiac health has suffered as a result. No more brisk walks for me. I cannot resist stopping to smell the flora, scan the fauna, and— most fun of all— wave my phone's camera amidst the plethora of mushrooms appearing everywhere in the late summer damp. A quick pan with my phone, or more often a contortionist's delight of finding the right angle and focus for a positive ID, gives a pretty reliable informed opinion, progressing on-screen through the Linnaean classification levels, from Kingdom to Species. With the app's occasional understandable (if slightly unnerving) misinterpretation of tree roots as examples of "Snakes and Lizards", I take any identification not as gospel, but as a prompt to investigate further when I turn toward home. And I have been rewarded by such positive IDs as Chicken Lips mushrooms and Viscid Violet Cort, not to mention much sought after Golden Chanterelles lazing about the base of our mailbox and Black Trumpets meandering along the otherwise unremarkable path to the seasonal stream behind our house. Don't worry, Mom, not a single one has passed my timid lips, but maybe someday. 
Maine Mycological Association may come in handy, too.  Lots of good information on offer there. There are countless terrific books on mushrooms and fungi in general, whether you are looking for edibles or simply sating your curiosity. Maybe start your search at the library with "mushrooms." 
No need to fixate on mushrooms, though. Seek will help identify plants of all kinds, animals, insects, moss, algae…the list goes on. I'd also put my money on PPL's reference staff to point you in the right direction, and…I am happy to say, no money need change hands! They, and lots of other free resources, are waiting to help. 
Happy days are always ahead for anyone with a little time, a pocket big enough for a guide book and a nine-year-old's sense of wonder.  Let's see what we can find.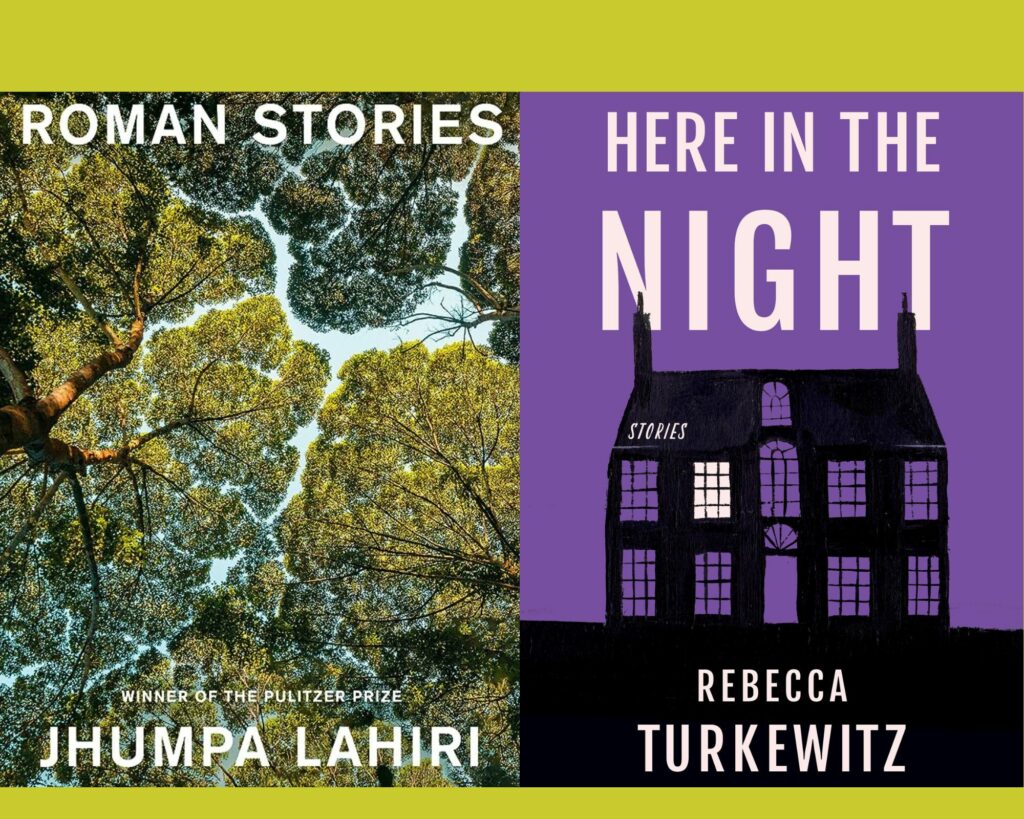 Elizabeth's Picks 
 This fall brings a heap of new books from a few of my favorite authors. Ross Gay returns with The Book of More Delights; Jhumpa Lahiri spins Roman Stories, Teju Cole offers Tremor, a new novel. I'm a big fan of Paul Yoon's short stories, and I'm looking forward to The Hive and the Honey, too.
But what's that you say? There are so many new spooky October reads that you need to start prepping for them in September? You're in luck! Like the pumpkin spice that is already on your donut, the library is here for you. For haunted houses and sinister sites (in a wide spectrum from terrifying to for-mystery-lovers to merely dreamy), place your holds on these new books:   
 For more thrills and chills, stay tuned for our October Staff Picks! 
---
As ever, thanks for reading! You can find all of our staff picks in the Here in the Night: September Staff Picks booklist.
Looking for more reading ideas? That is our very favorite thing! Check out our Your Next Great Read service for kids and adults. We'll make you your own booklist of ideas tailored to your interests. Or email readersadvisory@portlib.org.