Children's Services Has Something for Children of All Ages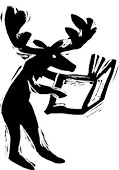 You are invited to bring your family to the library! Read, learn, grow, and play at PPL. PPL has a strong (and long) tradition of serving kids & families with great collections, programs, and services designed to build kids' love of reading and discovery, as well as engaging with parents, teachers, and other child educators.
Every PPL location has a dedicated area just for kids, for reading, exploring, and enjoying our programs.
On Friday, April 25, 2014, A Company of Girls will present two new plays.  There will be an 11:00 am performance of "Twice upon a Time" and at 1:00 pm a performance of "The Princess and the Princess."  Each show is approximately 30 minutes.
Learn More »
Story Times are RETURNING!!!
The Children's Services Department at the Main Library is pleased to announce that our story programs will resume the week of May 5th. The programs will be back at the usual times.  We will give a little more info the last week of April.
Thanks for your patience – and we apologize for any inconvenience.
Grace will be visiting the library on the 1st and 3rd Tuesdays of the month beginning January 21st to encourage children to read and to be a furry, non-judgmental listener to readers.  Readers to age 12 can sign up for a 15 minute session with Grace.  SIGN UP IN ADVANCE.
Family Place Library & Workshops
Join us at the Family Place Library in the Main Library, a specially-designed family-centered space filled with books, toys, music, and multimedia materials for very young children, parents, and caregivers to play, learn, and build early literacy.
We offer special five-week programs throughout the year for toddlers and their parents and caregivers featuring local professionals who share information for parents as the first teachers of their children, and teach strategies for healthy child development and early literacy.
• Related Programs & Events »

We offer several story times designed for kids from birth to age 5 at all of our locations, from basic rhymes to movement and music. Join us and cultivate a love of reading in your child early on!
Learn More »
Fiber Fun
Kids and Teens – do you like to:
Knit? Weave? Crochet? Do Needlepoint?
Join us every Monday from 4:00 to 5:00 pm in the Sam L. Cohen Children's Library at the Main Library. We have plenty of yarn to share, but please bring your own equipment or tools.  Basic knitting instruction provided if needed.
The program is for ages 5 to 19.  Adults over 19 are welcome when participating with a child.  Kids younger than 8 must have an adult with them.
• Related Programs & Events »

Resources for Parents, Teachers, and Homeschoolers
PPL's Children's Services Team has put together a collection of books, resources, and other events for educators and others who take care of children.
Schools and community groups can also call the library to set up tours, story programs, booktalks, and research instruction. In addition, the Children's Library staff offer outreach programs to schools, day cares, and community centers to talk about the wonders of reading and kids' learning resources. Contact us at 207.871.1700 x707 or childrens@portland.lib.me.us.
NOTE: Using the new library catalog
To ensure compliance with the Children's Online Privacy Protection Act (COPA), some features in the new catalog are
restricted and not available to children under age 13. Restricted features include the ability to share comments,
send/receive messages, and create a free-text username. For more information, see How to Use My PPL.
Contact the team leader
Mary Peverada Email »
Children's Services Team Leader Youth Services Department Head
(207) 871-1700 Ext. 707
More Contacts »
Connect with the Library: