Children's Services Has Something for Children of All Ages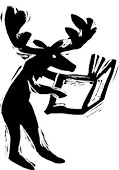 You are invited to bring your family to the library! Read, learn, grow, and play at PPL. PPL has a strong (and long) tradition of serving kids & families with great collections, programs, and services designed to build kids' love of reading and discovery, as well as engaging with parents, teachers, and other child educators.
Every PPL location has a dedicated area just for kids, for reading, exploring, and enjoying our programs.
Here is a calendar view of activities at the Main Library's Children's Room (Monument Square)
Learn More »
Call For Presenters: Makers @ PPL
The inaugural Makers @ PPL event is happening here on Saturday, April 25, 2015 from 11am to 4pm. The community is invited to respond to the Call for Presenters from December 1 through January 15, via this form: http://bit.ly/1vsVoFc.
Maker culture is a movement that emerged from the do-it-yourself community. This attitude that people can best learn new skills through hands on experimentation has been embraced by open source computer advocates, manufacturers looking for ways to renew interest in craftsmanship, and librarians and educators who advocate for information sharing and engagement with the STEM subjects (science, technology, engineering, math).
Community focused interaction around making has proven to be one of the best ways to incubate and develop ideas. With that, Portland Public Library is excited to announce the first Makers @ PPL event— an opportunity for people of all ages and backgrounds to come together and learn about all the creative opportunities right here in Portland.
The themed tracks of the event have a broad appeal—Creative Arts, Science & Technology, Entrepreneurship, Food & Drink, and Local History. This event is designed to expose people to a variety of topics, ideas, and new materials, and the hope is that people will not only walk away with a bag full of creations, but with a profound sense of having learned something new.
• Related Programs & Events »

Toddler Story Time at Riverton
Interact with your toddler (ages 2-3) while we read books and sing songs to nurture a love of books early in your child's life.  This program encourages children to be active with music and storytelling. Parents and caregivers are expected to stay with children during all story time sessions.
We offer several story times designed for kids from birth to age 5 at all of our locations, from basic rhymes to movement and music. Join us and cultivate a love of reading in your child early on!
Learn More »
Resources for Parents, Teachers, and Homeschoolers
PPL's Children's Services Team has put together a collection of books, resources, and other events for educators and others who take care of children.
Schools and community groups can also call the library to set up tours, story programs, booktalks, and research instruction. In addition, the Children's Library staff offer outreach programs to schools, day cares, and community centers to talk about the wonders of reading and kids' learning resources. Contact us at 207.871.1700 x707 or childrens@portland.lib.me.us.
NOTE: Using the new library catalog
To ensure compliance with the Children's Online Privacy Protection Act (COPA), some features in the new catalog are
restricted and not available to children under age 13. Restricted features include the ability to share comments,
send/receive messages, and create a free-text username. For more information, see How to Use My PPL.
Up Next at the Library:
Knit-o-rama
3:30pm - 5:00pm
Sam L. Cohen Children's Library
Contact the team leader
Mary Peverada Email »
Children's Services Team Leader Youth Services Department Head
(207) 871-1700 Ext. 707
More Contacts »
Connect with the Library: