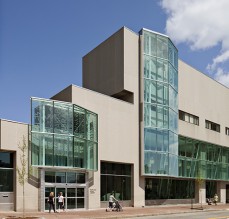 One-on-One Technology Tutoring »
4:00pm - 6:00pm
Location: Main Library
Audience: Adults, Seniors
Whether you'd like help mastering the job search, downloading ebooks, or refreshing your basic computer skills, our half-hour tutoring sessions might be the place to turn. You name the topic and we'll work together on one of PPL's laptops.
Toddler Story Time at Burbank
10:15am - 11:00am
Location: Burbank Branch
Audience: Kids & Families, Kids Programs
Interact with your toddler (ages 2-3) while we read books and sing songs to nurture a love of books early in your child's life. This program encourages children to be active with music and storytelling. Parents and caregivers are expected to stay wi
Preschool Story Time at Peaks
10:15am - 11:15am
Location: Peaks Island Branch
Audience: Kids & Families

Rhythm & Rhymes for Babies
10:30am - 11:00am
Location: Main Library, Sam L. Cohen Children's Library
Audience: Kids & Families
Children birth to 24 months and their caregivers are invited to join us for songs, rhymes, finger plays, movement, and stories every Wednesday morning.
Snack Chat: Vaping and JUULING »
2:00pm - 3:00pm
Location: Main Library, S. Donald Sussman Teen Library
Audience: Teens, Teen Events, Teen Health
At this PPL Teen Snack Chat, learn the truth about vaping and JUULING from the experts, and have all your questions answered.
Previous
Next
:
Filter Programs & Events:
Connect with the Library: