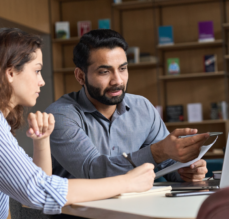 Employment and Training Opportunities »
2:00pm - 3:00pm
Location: https://us02web.zoom.us/j/84483245578
Audience: Adults, College & Career, Parents & Teachers
Are you looking for a new job or career?  You may be eligible to enter college or an occupational training at no cost to you.  To find out more, attend our Zoom program to speak with representatives from nonprofit organizations in Portland.
Freedom & Captivity: The Soundscape of American Hyperincarceration »
5:30pm - 7:00pm
Location: Zoom
Audience: Adults
As part of the 2021 Freedom & Captivity initiative, Dr. Andrew McGraw (University of Richmond) speaks about the soundscape inside the Richmond, Virginia jail, where he leads a music program for people who are incarcerated there.
Blurb Club in Congress Square Park »
12:00pm - 1:00pm
Location: Congress Square Park
Audience: Adults
Join us every other Thursday at noon in Congress Square Park for Blurb Club!
Previous
Next
:
Filter Programs & Events:
Connect with the Library: