Connect with the Library:
Computer Skills Resources
Learning a new skill can be an intimidating and daunting task. This is especially the case when it comes to computer skills, where it can often be difficult to know where to even start. Here are some resources that will hopefully help you along the way: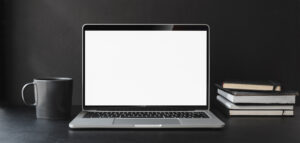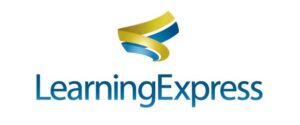 Learning Express Plus is a resource that provides great tutorials for many different computer topics and skill levels! If you are looking to learn the basics of your computer's operating system, or strengthen your skills with Microsoft Excel, Learning Express Plus is a fantastic way to do so. The courses are comprised of expert-created videos with captions to follow along with. The courses are divided into chapters, so it's very easy to pick up for a few minutes at a time if desired. Many of the courses offered have basic, intermediate, and advanced tutorials so you can cater the course to your skill level. It will also save your progress, so you can always start a course and come back later without having to worry. To start using Learning Express Plus, click here!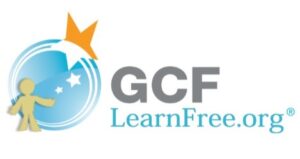 Much like Learning Express Plus, GCFLearnFree.org is a website that offers a ton of great courses geared towards people looking to improve their computer skills! GCFLearnFree is provided by Goodwill, and is a great way to start learning how to use computers. There are tutorials for getting started using computers, how to use certain programs and software, and even 3D printing. You can create an account so that it will save your progress as you proceed with each tutorial. Many of the tutorials provide videos, but some only have text and pictures for you to follow along. To start using GCFLearnFree.org, click here!

TechBoomers.com is yet another website that provides users with free online computer courses, but this one is geared more towards older adults with limited computer skills. TechBoomers has over 100 free courses and provides easily organized links to useful websites and apps, social websites and apps, and online shopping sites. The courses provided have a great variety, and feature important topics like internet safety and privacy. To start using TechBoomers.com, click here!
4. Typing.com

If you want to learn how to improve your typing skills, typing.com is an excellent resource for learning how to do so! The website is geared towards students, but you don't have to be a student to use the website. typing.com teaches users how to type using the touch typing style, which means typing without looking down at your keyboard. If you have typing experience but still need to look down at your keyboard in order to type, you'll certainly find this website useful! The website makes learning how to touch type fun and easy, by mixing up the challenges and keeping track of your words typed per minute (wpm), and accuracy. To start using typing.com, click here!

If you're a more advanced computer user looking to learn a programming language or create computer scripts, CodeAcademy.com is an excellent resource. The website features courses on programming languages like HTML, Python, Javascript, and many more. The course will explain a concept to you, and then have you actually apply that concept by completing exercises based upon it. It's incredibly easy to use, and you can complete the course at your own pace. The free version is a great value, and will allow you to complete the entirety of whatever course you choose, but the PRO version offers extra practice exercises and other tools to help you learn. However, if you are just dipping your toes into the world of programming languages, the free version is an excellent place to start. To start using CodeAcademy.com, click here!