«

Return to About the Library: Building A City of Readers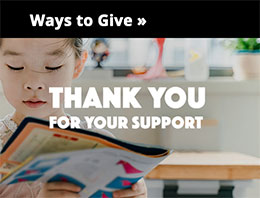 Connect with the Library:
Board of Trustees
2020 – 2021
Peter F. Richardson, President
Anne R. Dalton, First Vice-President
Erica Johanson, Second Vice-President
Peter B. Ventre, Treasurer
Charles S. Miller, Secretary
trustee@portlandpubliclibrary.org
Abdullahi Ali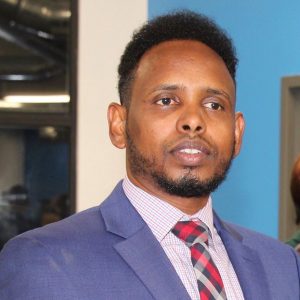 Bio: Abdullahi is the founder and Chief Executive officer of Gateway Community Services. Abdullahi was born in Somalia, raised in Kenyan refugees camps and resettled in Maine as a refugee. While in Kenya, Abdullahi studied sociology at the University of Nairobi. Abdullahi has worked with humanitarian and development agencies in Kenya. He was regularly involved in programs and activities of income generation for vulnerable communities, peace education, women's empowerment and skills development. Abdullahi studied Social Science at the University of Southern Maine and graduated with Masters of Science in Justice Studies from Southern New Hampshire University. For over six years Abdullahi worked with survivors of torture and individuals and families with mental illness in Portland, Maine. Abdullahi was recently listed by Maine Magazine as one of "50 Mainers creating a brighter future for the State".
Why I serve on the Board: Serving on the board gives me an opportunity to give back to my community in another capacity and to get involved in my community and be part of making the change I would like to see happen.
Dana Baldwin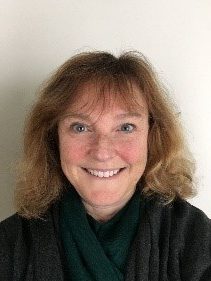 Bio:  Dana is the Program Officer at the Sam L. Cohen Foundation where she works with a wide range of nonprofits in Cumberland and York Counties. Before joining the Foundation, Dana served as the Program and Communications Director for the Maine Philanthropy Center. In this role she worked with foundations, nonprofits, and individual philanthropists on a diverse range of issues affecting Maine. Prior to MPC, Dana worked in art museum education at the Portland Museum of Art for almost 20 years. She is also a Board member of Pineland Farms and an active volunteer for Portland Public Schools.
Why I serve on the Board: Libraries have always been a big part of my life. My mom was a librarian and growing up in a family of booklovers, going to the library was a regular family outing. Serving on the board of PPL, I see the many roles the library plays in the community. I love that, in addition to checking out books, I can go to the library to see an art exhibition, watch a movie, listen to a talk about climate and Casco Bay, or get advice from a librarian about how to best research an issue I'm dealing with at work. And the frugal part of me loves that it's all free!
David H. Brenerman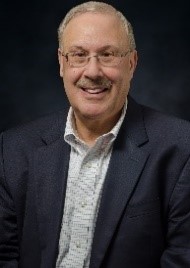 Bio: David Brenerman is a former Portland Mayor, City Councilor, and state legislator.  He retired from Unum after 29 years as a government relations executive and currently is a public policy consultant.  David is the longest-standing member of the Library Board of Trustees, having served two different periods as a Trustee, including 3 years as Board President.  He is also an Honorary Board Trustee.
 Why I serve on the Board: My relationship with the Portland Public Library goes back to growing up on Munjoy Hill in Portland as a frequent user of the Adams School branch.  It was there that I learned the value of a public library to the lives of people of all ages, ethnic groups and races, and income levels.  Now, as then, our free library is not only a center of knowledge, but a gathering place for so many in Portland and the region and is a centerpiece of our community. I have been honored to be a part of this wonderful organization which, through its terrific staff, opens up so many opportunities for our citizens.
Jeanne Crocker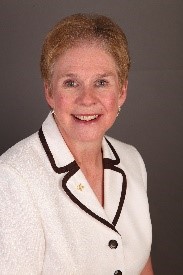 Bio:  Jeanne is currently the Assistant Superintendent of Schools in Portland.  A long-time French and Spanish teacher, Jeanne moved from her classroom at South Portland High School and served as principal of SPHS for 11 years. After a three-year stint at the Maine Principals Association she was recruited by Portland to work with their cadre of school principals.  Jeanne lives in Scarborough with her husband Lloyd, also a career educator who is now retired.  Jeanne will be joining the ranks of the retired in June and looks forward to dedicating more time to the Portland Public Library and to other Portland organizations that support the learning and well-being of Portland's students of all ages.
Why I serve on the Board:  I serve on the Board to represent the Portland Public Schools as a committed partner of PPL and to support the critical role that PPL plays in the city of Portland.  I am especially proud of the collaboration between the library and the schools that has resulted in a new and developing program that leads to every PPS student having a PPL library card.  I grew up reading voraciously and spending lots of time in my hometown library in Watertown, Massachusetts.  Nothing makes me happier than curling up with a good book!
Anne R. Dalton, First Vice-President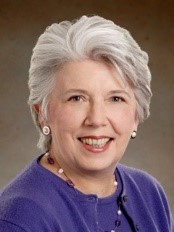 Bio: Anne Dalton joined Association of Junior Leagues International Inc. (AJLI) in 1983 and has been involved in consultative services, training and senior management ever since. As AJLI's Senior League Relations Specialist, she supports the association-wide Strategic Transformation Rollout efforts, provides strategic consulting and training in governance and community impact, supports a system of volunteer consultants providing consultative services to Junior Leagues and is a member of the senior leadership team. Previously, she was Girls Club of New York's Executive Director, Henry Street Settlement's Director of Youth Employment Services and Senior Planner with the Vera Institute of Justice. Anne holds a BA in English from Cornell University, an MSW from Hunter College and is a graduate of the Carver Policy Governance Academy and the Institute for Civic Leadership's Leadership Intensive.  She is a Sustaining member of the Junior League of Portland, Maine, member of the board of the United Way of Greater Portland, chairs a Goal Cabinet as part of Greater Portland's Thrive2027 collective impact initiative, and is a former (2013-2019) member of the board of Govern for Impact (formerly the International Policy Governance Association).
Why I serve on the Board:  When I was growing up, libraries introduced me to the power of reading and that opened so many doors. As I aged, I also came to see libraries as a centerpiece of community in innumerable ways that stretch far beyond the power of reading. Being a part of helping PPL continue to be at the center of the Greater Portland community is a privilege.
Lauren Epstein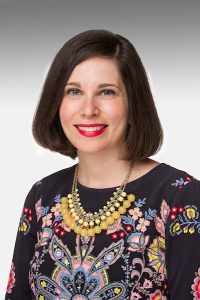 Bio: As a Vice President, Senior Trust Officer with Camden National Wealth Management, Lauren manages relationships with individual and institutional clients.  Her experience in planning and administration has built a strong foundation for the advice she provides to clients.  Prior to joining Camden National Wealth Management, Lauren was an attorney at Bernstein Shur, where she focused her practice on developing and drafting comprehensive estate plans, gift and estate tax planning, and probate administration.  A graduate of the University of Maine School of Law and State University of New York at Geneseo, Lauren is a licensed attorney in Maine, Massachusetts and New Hampshire.  Lauren and her family live in Portland, Maine.
Why I serve: Libraries have always been important to me.  When I was growing up in New York City, I used to visit the neighborhood library on a weekly basis, and I remember taking out 10 or 15 books at a time.  Now I get to do that with my daughter, and we often spend a Saturday morning at PPL, where now she gets to pick out her own stack of books.  Serving on the Board of PPL, I have a more active role in supporting and promoting this great institution, which plays an integral role in the social fabric of our community.
Julia A. Finn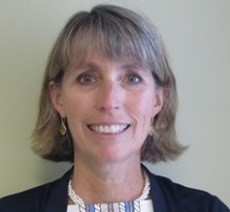 Bio: Julia is currently a Legislative Analyst for the Maine Judicial Branch. She has previously worked in state government as a General Counsel and as a Hearing Officer, and in the private sector as a Compliance Officer for a hedge fund.
Why I serve on the Board: I followed in my mother's footsteps as a lover of libraries to service on a public library board. I love PPL because of its central role in the great community of Portland as a neutral purveyor of information, as demonstrated in its discussion series, "Choose Civility."
James F. Hettenbach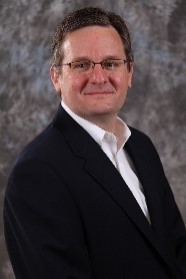 Bio: James is currently an AVP, Corporate Strategy and Development at UNUM Group.  In that role, he helps set and monitor the strategy for the enterprise, provides strategic support to the business units and participates in M&A and significant partnership discussions.
Why I serve on the Board:  I am on the board because I love what the library does and the impact is has on many diverse members of the community.  I am honored to be involved and to help advance the mission of the organization however I can.
Erica M. Johanson, Second Vice-President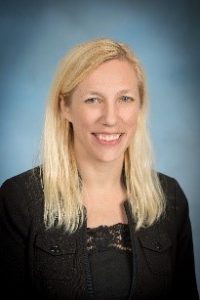 Bio: Erica Johanson lives and works in Portland, Maine. She is a litigator at the firm of Jensen, Baird, Gardner & Henry. Erica is passionate about the American experiment and believes libraries are a mainstay in our pursuit of happiness.
Why I serve on the Board: I feel privileged to support PPL, which offers to all members of the Portland community not only information but also fellowship and beauty through its public spaces and programming.
Elizabeth L. Limerick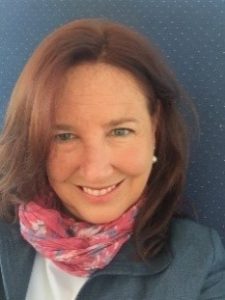 Bio: Beth is currently the Director of Major Gifts at Maine Public, and a partner at Opus Ventures, LLC. She is an experienced and successful fundraiser, having raised over $75 million in philanthropic and venture funding. She began her career in banking at State Street in Boston and transitioned to the non-profit and venture fields after she moved to Maine in 1998. Beth is the mother of two grown daughters and one very tiny granddaughter.  She and her husband, Bill Beerman, divide their time between Long Island (the one in Maine) and South Portland. They can be found at Sunday River on winter weekends, teaching skiing.
Why I serve on the Board:  I serve because since I got my first library card at PPL, it has been satisfying my near-insatiable addiction to the printed word. I also value PPL as an agent of social justice, providing access to information to everyone.
Charles S. Miller, Secretary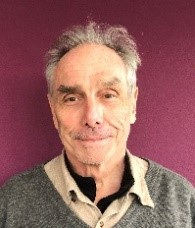 Bio: Charlie is Executive Director of The Children's Initiative. He serves, and has served, on multiple boards in Portland. He is retired from The East India Salvage Company, which he founded.
Why I serve on the Board: Portland Public Library, then the Baxter Library, was my refuge when I was very young. I owe to it my earliest education. At present, the Library is the social and cultural nexus of our city. It's the hub of civility in Downtown Portland. That's why I serve.
Nancy Osher Blumberg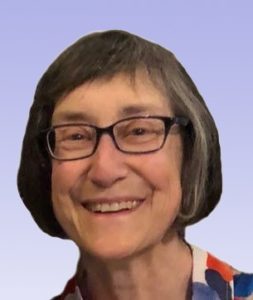 Bio: Nancy Osher Blumberg is a native of Portland who has also lived in Boston, Chicago, Washington, D.C., Palo Alto, and Jerusalem before returning to Maine in 2005. Prior to retirement she worked in finance and administration of non-profits in conservation, healthcare, higher education and immigration.
Why I serve on the Board: I view libraries as Palaces for the People, the title of a book by Eric Klinenberg. The book's subtitle is How Social Infrastructure Can Help Fight Inequality, Polarization, and the Decline of Civic Life. As the most visited cultural institution in Maine, PPL does all of that and more. Devoting time and energy to furthering the Library's inspiring vision is a privilege for which I am grateful.
James M. Pierce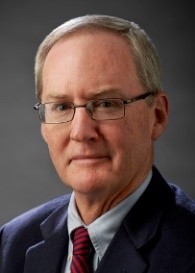 Bio: Jim began working in the financial services industry in 1976 as a financial advisor at Moseley Hallgarten in Portland, Maine. In 1984, he was hired as the Branch Manager in Portland at PaineWebber. After that, he held the following management positions at PaineWebber: Complex Manager for Maine and New Hampshire, Regional Director of the New England region, and then in 2000, he became the Central Division Manager of UBS after its acquisition of PaineWebber. Next, he became the Head of the Western Division, and most recently at UBS held the positions of Co-Head of the Wealth Management Advisor Group, and Vice Chairman of Wealth Management US.   In 2010, Jim founded James M Pierce LLC and now focuses on leadership coaching for managers in the wealth management industry.
Why I serve on the Board: Portland Public Library is an indispensable institution in our city and in our state. It serves people from all walks of life, and at all stages of life. Its mission is vital for our community, and I am honored to serve on the Board of Trustees.
Peter F. Richardson, President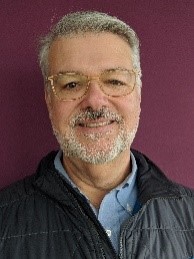 Bio: Peter is Vice President and Portfolio Manager for R.M. Davis, Inc., a local investment firm. Born and raised in Portland, Maine, Peter resides in his hometown with his wife, Beth. They have two grown sons and a grandson. In his spare time, he enjoys reading, travel, and beekeeping.
Why I serve on the Board: My fond memories of the library go back decades to when I was in elementary school and could walk from my home in the West End to the old library building, filling up my cardboard card with ink stamps of due dates. Inspired by my grandmother, I am an avid reader with a wide variety of interests that are well served by the Library. I volunteer my time as I believe that the Library is an important cultural institution that opens its doors to anyone seeking knowledge or simply a warm place to rest.
Nate Stevens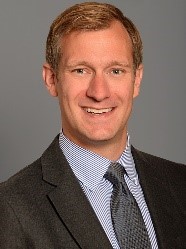 Bio:  Nate Stevens joined The Boulos Company in 2007 after working with CBRE in Tucson, Arizona prior to moving back to Maine. Nate works in all areas of commercial real estate including office, retail, industrial, development, and investment properties located in Central and Southern Maine. A Portland, Maine native, Nate left to study at the University of Arizona where he received his bachelor's degree in Regional Development. He was an accomplished swimmer captaining the Division 1 men's team to consecutive top four finishes at the NCAA Division 1 championships as well as earning All-American status and reaching a top 25 world ranking.  Nate lives in Portland with his wife and son.
Why I serve on the Board: I was born and raised in downtown Portland and when I was a young child the Library was always a safe and happy place for me and my family and friends to gather. This is my opportunity to give back to the Library I have utilized for so many years. I have fond memories of story time, small concerts, exploring every aisle, and later in high school while attending Portland High School working on school projects with classmates. I now live in the Deering Center neighborhood and frequent the Burbank Branch with my own son in hopes of showing him everything a library has to offer! Today libraries are such an important part of the community bringing everyone together in a safe, judgement free environment. The Portland Public Library has such a long, rich history in this city, and I feel honored to be a part of it.
Peter B. Ventre, Treasurer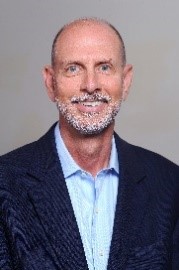 Bio:  Peter is a seasoned finance professional with expertise in corporate finance, mergers and acquisition advisory, and accounting management. His professional focus is serving clients on structuring corporate and commercial real estate financing transactions and representing business owners in the sale of their businesses.  Personally, he enjoys anything that gets him outdoors and moving, rowing, sailing, skiing, and hiking. He enjoys cooking for his family: his wife Liz of 29 years and their two adult children.
Why I serve on the Board: I love libraries! From an early age, we visited our local library weekly.  We continued that tradition with our children.  I find libraries awe-inspiring for the sheer knowledge that resides in them.  I sometimes simply need a place away to think. Libraries have always been the go-to place for me to do so. Our Portland library is a wonderful regional and statewide resource.  I'm delighted to serve on its Board of Trustees.
Andrew T. Wallace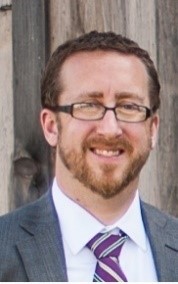 Bio: Andy Wallace is the director of technology for South Portland schools and was previously a teacher librarian. He is an instructor at the University of Maine Graduate College of Education and Human Development.
Why I serve on the Board: In my professional positions, I am passionate about designing spaces that optimize teaching, learning and community. I serve on the Board so that I might bring some of those ideas and energy to Portland Public Libraries. I also love going to PPL with my two children, who devour books.
Elisabeth Wilson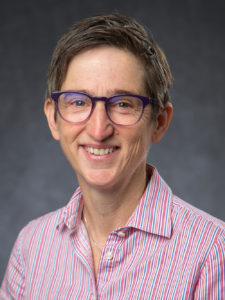 Bio: Elisabeth Wilson, MD, MPH, MS-HPEd is the Chair of Family Medicine and Chief of the Primary and Community Care Service Line at Maine Medical Center (MMC) since 2017.  As Department Chair, Dr. Wilson oversees the academic mission that includes medical student teaching, a residency program, four fellowships, research activities, and partnerships with community-based organizations.  As Service Line Chief, she is responsible for a network of primary care clinics in the Greater Portland area as well as inpatient services at MMC.  Dr. Wilson is also proud to serve as the Executive Co-Director of the Preble Street Learning Collaborative, an education and clinical partnership between MMC and Preble Street.  Dr. Wilson graduated from the combined MD/MPH program at Tufts University School of Medicine and completed her residency in Family Medicine and health services research fellowship at the University of California San Francisco (UCSF) where she worked until moving to Maine.
Why I serve on the Board: As a physician, I am reminded on a daily basis that health is determined not by health care, but by the economic and social conditions of individuals, their families, and the communities where they live and work.  City libraries play a critical role in health as they teach, engage and inspire the public. I have been impressed by Portland Public Library's commitment to embrace change and meet the needs of our diverse community.  I look forward to being part of the conversation and contributing what I can to build a city of readers.
Andrew Zarro, ex officio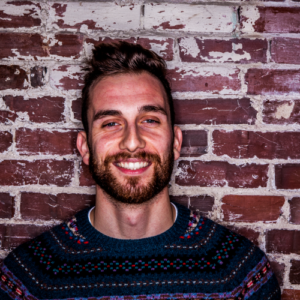 Bio: Andrew is the City Council Appointee to the Portland Public Library Board of Trustees. Andrew received a B.S. in Applied Economics from the University of Vermont, and a Master of Public Administration MPA from Northeastern University, under the tutelage of Governor Dukakis. Andrew is a small business Owner in Portland, ME, where he emphasizes the importance of putting his community at the forefront of his business model. Prior to owning and operating a small business, he worked for GrowSmart Maine engaging Maine municipalities at the intersection of their economy, community and environment. Andrew was also a Main Street Director with Boston Main Streets working to promote the model outlined by the National Historic Trust and Main Street America, one of the most powerful economic tools supporting small and locally owned businesses in the country.
Why I serve on the Board: To paraphrase JK Rowling, "When in doubt, go to the library." I believe the public library is one of the greatest investments we can make to any community. It is the ultimate gathering place, where an exchange of knowledge, fact and fantasy coincide all within the quiet buzz of those sacred walls. The Portland Public Library is an outstanding model for excellence in their commitment to equity and inclusion, and I am honored to have the opportunity to give back to the library by serving as a member of the Board.