English Language & Literacy
English Language & Literacy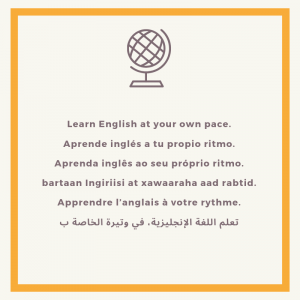 Welcome to Portland Public Library! We offer many resources to help you learn and improve English language skills.
We also offer three tutoring tables in the reference area for students and tutors to use. You can reserve a table by calling Reference at 207-871-1700, x. 725.

Are you applying for college in the United States? Use these resources to help you study for entrance exams and learn more about what to expect on testing day.
Learn More »

Learn English at your own pace online.
Apprenez l'anglais à votre rythme en ligne.
Learn More »
Up Next at the Library:
No related events scheduled - Showing the next two events on our calendar.
Connect with the Library: